Travelodge Hints & Tips
Bag a bargain on your booking by heading over to Travelodge and taking advantage of these money-saving hints for a cracking saving on your stay:
Get peace of mind with your purchase by booking flexible, for a couple of quid more, you have the option of cancelling or changing your stay without any extra costs.


Check out the Travelodge deals page, it's tucked away in the bottom menu, so check it out for a stunning saving on your stay.


Get more bang for your buck with the Travelodge Unlimited breakfast, so you can start the day the right way for less than a tenner.


Book early to ge tthe most out of your money, with cheaper prices available for those who book well in advance


Book off-season to bag yourself an absolute bargain. With less demand for the rooms you can save big on your stay.


Check out the Travelodge branches further out of town. By being further away from the hustle and bustle you can see some serious savings.


Get yourself signed up to the newsletter for all the latest Travelodge deals and offers, sent straight to your inbox, and all you need to do is pop in your email address and start saving.
FAQs
Can I Change my Travelodge Booking for Free?
Yes. When you book with the flexible rate, you can change the booking without any admin fee. You will only have to pay for any additional nights and difference in rates for new dates.
What are the Different Types of Rooms on Offer at Travelodge?
Standard rooms feature a king size bed a TV, a desk and WiFi. SuperRooms also have a coffee machine, adjustable shower and ironing facilities. In selected locations there are PLUS rooms, that feature blackout curtains and LED lighting.
What Payment Methods are Available at Travelodge?
Debit and Credit cards are accepted. You can also pay by cash on arrival, provided you have a valid form of ID. It's worth seeing the Travelodge discount codes and offers listed at MyVoucherCodes before you pay.
Do Travelodge Offer Voucher Codes?
While not often, there are occasionally Travelodge promo codes on offer. MyVoucherCodes has exclusive codes to look out for.
Do Travelodge Offer Breakfast?
Travelodge offer a free continental breakfast, a one-price breakfast buffet and a breakfast on-the-go bag for £4. Up to two children under 16 can have a free breakfast when staying with a paying adult.
Is there a Travelodge student discount?
They do occasionally offer student discounts, so it's worth keeping an eye out on the dedicated Travelodge student discount page.
What Time Can You Check Out at Travelodge?
Check in is available from 3PM on the day of arrival. Check out at Travelodge is 12PM.
How do I apply my Travelodge discount code?
Follow our step by step instructions to enjoy substantial savings with your Travelodge voucher code.


Click to reveal the Travelodge discount code on the MyVoucherCodes website. A new window will appear, and you can copy the code


MyVoucherCodes will take you to the Travelodge website automatically. Simply open the previous window


Decide where you would like to go, and enter the destination, along with your check in and check out dates, room choice and number of guests


Click the Book Now tab on the right-hand side and you will go through to payment


Make sure the discount code is valid


You will find a box labelled 'Enter promo code' under the basket summary. Use your Travelodge discount code by entering it here


Click 'apply.' You will see the order total change, and you can then check out and enjoy your savings
Travelodge Stays Near the Coast
Staycations are a big draw this year, with travelling abroad being trickier than usual. But while a trip abroad might not be on the cards, we can still soak up a little sun on a sandy beach this Summer.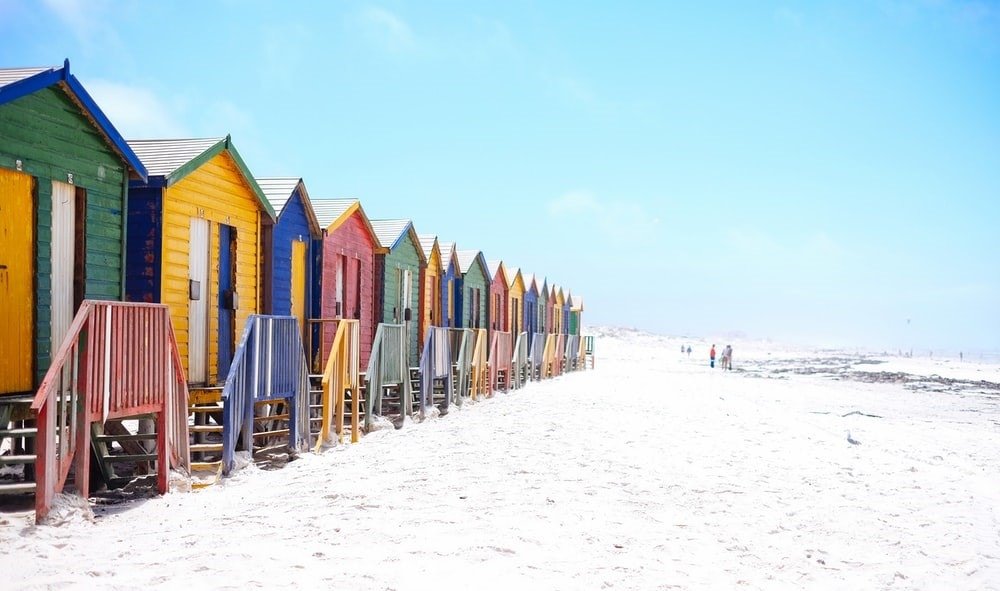 Travelodge have a bunch of branches located in seaside towns and coastal areas, so you can book yourself in for a little comfort and hit the beach while you're there.

For a seaside staycation, head to one of the Travelodge Bournemouth branches. With two branches in the town and then one on the seafront itself, you can rest assured you can hit the beach this Summer in beautiful Bournemouth. Just remember to stay safe and keep your distance from others!

Southend is a stunning area to visit for a little seaside fun. Book yourself in for a bit of affordable luxury near the beach at the Travelodge Southend-on-Sea branch. Southend is home to the world's longest pleasure pier, and so many incredible attractions. Be sure to check out opening times so your plans aren't hindered.

Another option for a cracking beach getaway in the UK is Clacton-on-Sea. The Travelodge Clacton branch is a 6-minute walk away from the pier and is packed with all the comfort you expect from Travelodge.

So, don't miss out on you beach time this summer, book yourself in for a stunning staycation with Travelodge this season.
Get a Little Culture with Your Stay
Britain is absolutely packed with cultural hotspots. With such a rich history, you can have a cracking time soaking it up in the range of museums, castles, and more this season. And with staycations being a popular choice for travel in 2020, here's a few destinations that are perfect for culture vultures looking to travel this Summer.

York is a stunning walled city in Yorkshire. With roots going back to Roman times, it's a fantastic place to visit for a history fix. There's York Minster cathedral, York Castle and the city walls themselves to see. It really is a cracking sight, so it's worth booking yourself into a Travelodge York branch for a culture-soaked getaway.

For something even further North, Edinburgh is a great choice. With Edinburgh castle being a sight to behold, Arthur's Seat being a lovely hike for adventurers, and a medieval old town, it's got something for history buffs, and sightseers.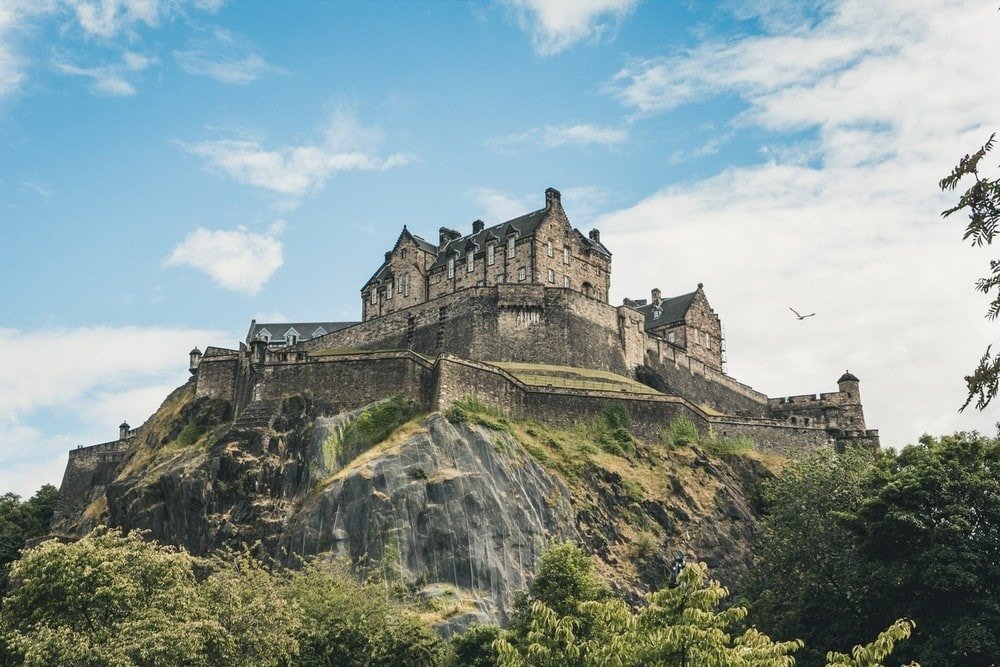 Hastings is a historic town on the Southeast coast of England. Famous for the battle of Hastings in 1066, you can head over Battle Abbey and see the place for yourself. You can see Hastings Castle, soak up a little sun on the beach, and just explore a beautiful culture-filled town. And rest assured you've got a comfortable night's sleep ahead of you at Travelodge Hastings.


So, get your fill of British history and explore the UK with Travelodge this season. You'll have a comfortable night's sleep for an affordable price. Don't forget to check out our blog to make the most of your staycation this season.
Book a Room Whatever Your Budget
With a lot of holidaymakers opting for a getaway in the UK this year, the prices of staycations have climbed a little. But that doesn't mean you haven't got some incredibly affordable options available at Travelodge. They've got a room for every budget.

The standard Travelodge rooms are packed with value, and they've got everything you need for a comfortable night's sleep. With a king sized bed, ensuite showers, a television, a desk and a coffee and tea making facilities, you can get a little rest and relaxation without breaking the bank.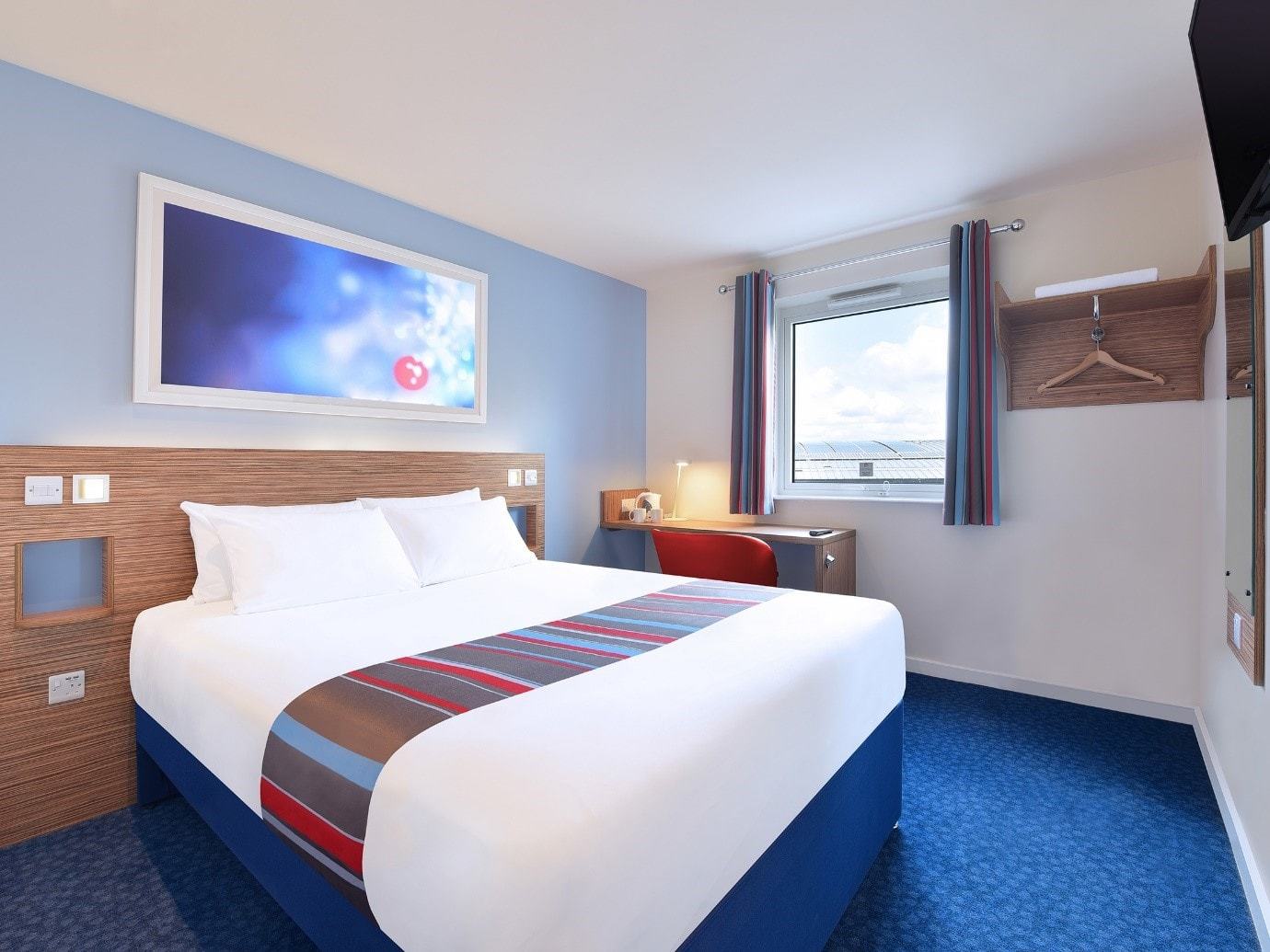 In selected Travelodge's you'll find Super Rooms, and they've got everything you get with the standard room, with a little extra luxury. You'll get coffee machine, a choice of pillow firmness, top-quality showers, a 32" TV, and blackout curtains on top of the usual creature comforts. They offer incredible value, for a few quid more than the standard rooms.

Travelodge Plus Rooms offer a fresh take on your regular Travelodge room. They come kitted out with a more contemporary décor, USB charging points, and LED lighting. So you can get a modern and luxurious room, for a lovely price.


So, whether you've got a staycation planned on a shoestring budget, or you're looking for a little extra luxury, there's an option for every price point at Travelodge.