More Information about Kids & Baby Clothes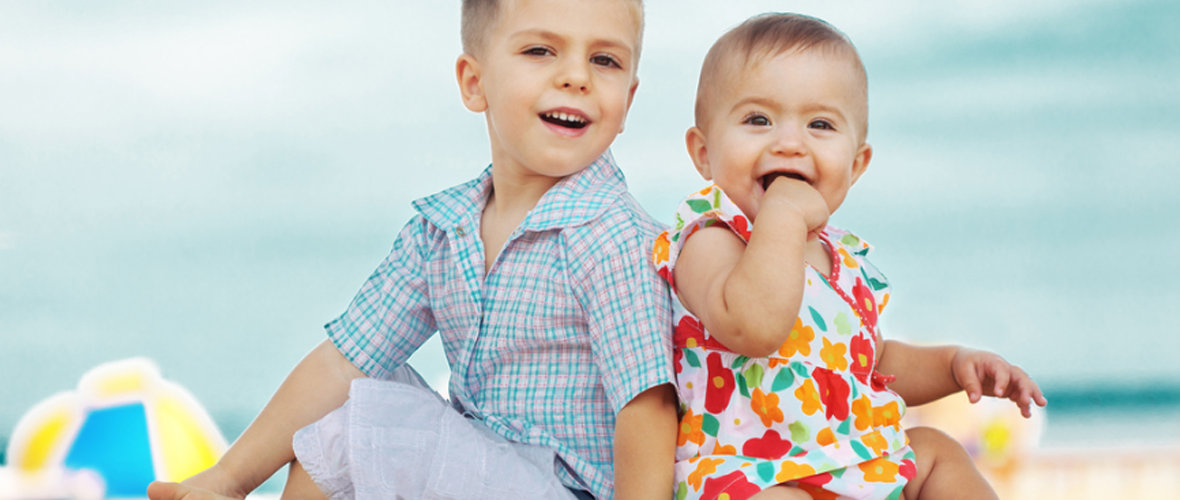 Long gone are the days of dressing our kids and babies in generic plain clothing. One piece suits and baby bonnets have been replaced by summer dresses and stylish trainers. The modern day look of our children is closely replicated with our own; we enjoy mirroring ourselves onto our little ones. We can dress our kids up in miniature football kits, branded clothing creating a small army of little catwalk models. We understand that clothing our little tykes can rather expensive, they grow very fast and at a very young age can need an entire wardrobe change every 3 months. There is no better way to save on this huge expense than using some of the amazing discount codes, offers and sales in this category.
Example Vouchers
There have been some great offers within this category. Here are a few examples of some of the great deals, offers and voucher codes we've promoted in the past:
Up to 50% Off Kids and Toddler Event at Babies R Us
Up to 60% Off in the Clearance Event at Mini Boden
Up to £9 Off Dressing Up Clothing at Early Learning Centre
Free Next Day Delivery on Orders Over £50 at Kiddicare
20% Off Orders at JD Williams
Up to 60% Off on Babies Sale at Alexandalexa
Up to 30% Mother and Baby Products at Very
Up to 40% Off Selected Baby Outerwear at Boden
30% Off Everything at Kids Shoe Factory
£5 Off and Free Delivery when you Spend Over £50 on Little Joules
Don't miss the very latest promotions situated at the very top of this page.
How to Redeem a Voucher Code
Clothing your children can end up costing you a small fortune as you're constantly renewing their clothing through a lot of wear and tear, and of course, by growing. Using voucher codes can take the pressure off some of these purchases. Here is a quick guide on how to take advantage of them:
Start by clicking on 'Get voucher codes' to reveal the code. Check through the terms and conditions and make sure that you are aware of any restrictions on the code. Highlight and copy the code before continuing to the merchant page. Shop as you normally would and proceed to the checkout and paste the code into the codes redemption box.
You May Also Like
Children and Teen Fashion
If you're shopping for older kids' fashion, then check out this amazing category for a more relevant range of clothing. With a huge range of retailers with some fantastic promotional codes, deals and sales to go with them, you'll be sure to find a budget friendly solution.
Gifts and Occasions
If you are looking to treat your little ones then why not take a look at this great category and find them something they will really love. There are plenty of market leading promo codes and offers to be found in this category, helping your budget stretch further.
FAQs
What is the best way of finding out my babies feet size?
Many specialist shoes store will help you with the complicated task of sizing your little ones feet. It is important that the correct size of footwear is always worn by children, as their feet are still growing, it is easy to damage young feet. Check out stores like Clarks, who, if you have any additional questions, would be happy to help.