FAQs
Does The Gym King have a Discount Code?
Yes, just check out our page for the latest The Gym King discount codes to save money and time on your shop today.

Can I Shop The Gym King Outlet?
Yes, check out The Gym King Outlet and sale online today for all the latest deals and offers to shop.

Can I Get a Student Discount at The Gym King?
Yes, students get 10% off The Gym King. Simply register with UNiDAYS to verify your student status and to start receiving your exciting student discount on The Gym King clothing and products straightaway.

Can I Get Free Delivery at The Gym King?
Unfortunately, The Gym King does not currently offer free delivery, but be sure to check out their Delivery, Returns & Refunds page to keep up-to-date with any changes to their policies.

What Payment Methods Does The Gym King Accept?
The Gym King accepts a variety of payment methods. Simply select from any of the following: Visa, Delta, Electron, Mastercard, Eurocard, Maestro.

What Delivery Options are Available at The Gym King?
There are plenty of great delivery options for you to choose from at The Gym King. Simply select from any of the following: 1) Standard UK Delivery takes 3-5 working days and costs £3.50. 2) Express UK Delivery takes 1-2 working days and costs £5.95. 3) Saturday UK Delivery can be delivered on your selected days and costs £8.50.

What's The Gym King Returns Policy?
If you're not happy with The Gym King order you've placed, you have 30 days to return a product for a refund or an exchange. Please note that Refund will be accepted so long as items are returned in their original unworn condition with original labels attached. Returns that are soiled, damaged, scented, worn or altered will not be accepted and could be sent back to you.

Where Can I find The Gym Size Guide?
Simply head over to The Gym King website today where you'll find their handy Sizing Guide to make sure you pick up the perfect size fit.

Does The Gym King Have a Sale?
Good news - yes! Simply go to The Gym King website today where you'll discover a great range of discounted womenswear and menswear pieces in their sale collection.

Can I Get a Gift Card at The Gym King?
Yes, you can. With Gift card amounts ranging from £10-£100, make sure you pick up yours today!

The Gym King Hints & Tips
From the perfect Gym King tracksuit to plenty of other activewear must-haves, check out these hints and tips to help you get the most from your shop:


The Gym King homepage is packed with some of the biggest and best The Gym King deals, so it's well worth scrolling through for multi-buy offers, deals and more.


Check out The Gym King outlet section for some great savings on a huge range of fashionable sportswear and clothing but hurry, their great offers won't be around for long.


Keep an eye out for The Gym King sale to bag yourself a great saving on your shop today. After all, who doesn't love restocking their wardrobe with stylish and discounted sportswear pieces?


Whether you're heading out for a run or going for a brisk walk, why not pick up The Gym King tracksuit today. Available in a variety of colours and made from super-soft fabrics, it's the perfect sports outfit to wear for any exercise activity.


Why not use The Gym King discount code here from us at MyVoucherCodes to help you save money and time on your shop today.


Using The Gym King Discount Code
Click to show your favourite The Gym King discount code on the MyVoucherCodes page. A new window will pop up that reveals the code, which you can copy & paste, and use for great savings later.


MyVoucherCodes will send you to The Gym King website where you can browse their fantastic sportstwear collection. It's easy, just open the previous window.


Shop for your favourite products, adding them to your shopping basket as you go.


Click onto the checkout button which is on the top right-hand corner of the webpage.


Make sure that your The Gym King discount code is valid for all your desired products so you can get those fantastic savings in your wallet!


Enter your The Gym King discount code into the 'promo code' box to the right-hand side of your order details.


Once your total order value amount has changed, you can check out and wait for your The Gym King order to arrive!



Gym King Tracksuit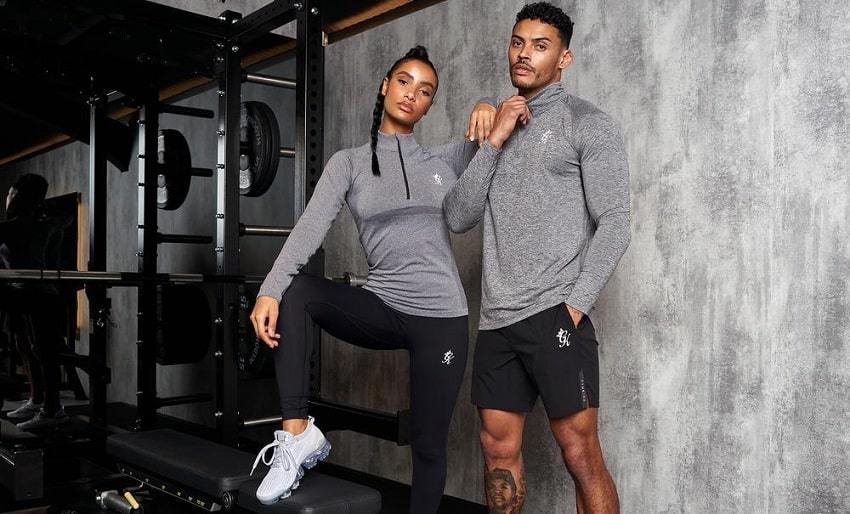 On the lookout for the perfect fitting tracksuit? Why not shop the online range of The Gym King tracksuits today. With plenty of styles and colours to choose from, you won't be stuck for choice when it comes to picking the perfect tracksuit. With cool styles for both men and women, you can find the perfect sportswear two-piece right here.
Why not combine ultra comfort and seasonal styles with the classic The Gym King women's tracksuit collection. From seasonal tracksuits to all year round pieces and even discounted tops and jogger sets, make sure you discover the women's range today. This season's must-shop include The Gym King Cropped Funnel and The Gym King Boyfriend Joggers in black. Velour has come back in fashion, so why not check out The Gym King Temple Velour Joggers in rose pink for some fashion nostalgia.
Discover and shop the classic men's The Gym King tracksuit range to discover a fashionable selection of practical and stylish tracksuits. With a range that features comfortable fabrics and easy-to-wear designs, this piece is a must-have in every man's wardrobe. Pick up a pair of the classic The Gym King Lightweight Lounge Joggers in black if you're looking for something simple or mix up your personal style with something different such as The Gym King Basis Poly Tracksuit Bottom in dark grey for a cool sportswear look.
Gym King Women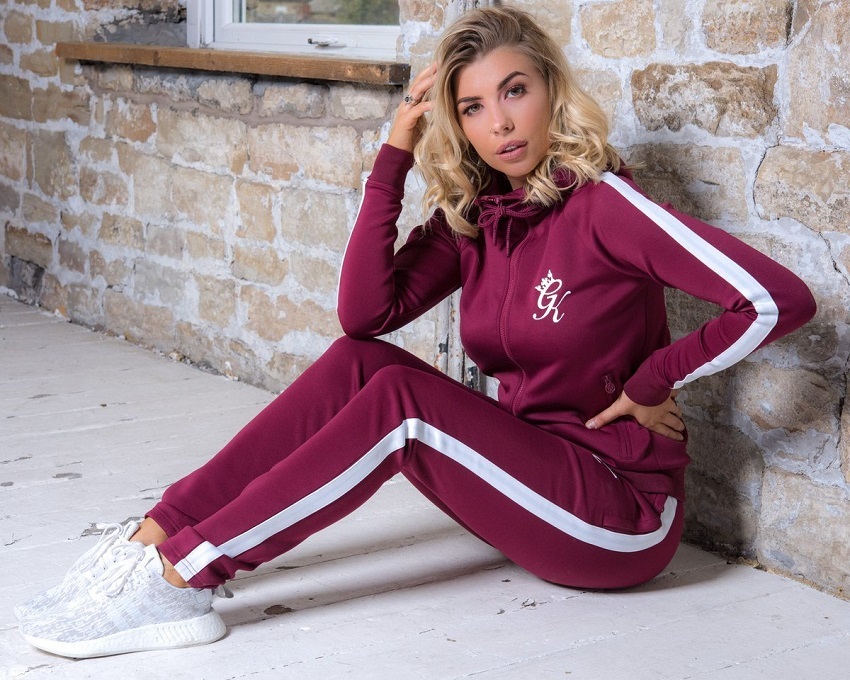 If you're looking to pick up the latest cool and chic sportswear for women, make sure you check out The Gym King Women's collection online today. With plenty of sport styles and trendy activewear looks to pick from, you can pick up a great fashion piece and sportswear clothing essential right now. Discover the latest styles in their collections of tracksuits and leggings, hoodies, t-shirts, oversized sweats, plus more.
The Gym King Women's essentials to shop this season include their fitness bra collection that features the trendy The Gym King Sports Impact Bra that comes in the colours soft slate and peach. Why not complete the look by adding on a pair of The Gym King Sport Dynamic Cycle Shorts in black or opt for The Gym King Sport Impact Leggings if you prefer to be more covered.
The women's sportswear sets in particular are a great way of combining style and comfort fashionably. With that in mind, you'll want to check out the cute collection of cosy joggers and cropped hoodies that they have an offer. What's more, their comfy sets come in a variety of cool colours such as their washed blue range all the way through to their classic but still chic black sets for something that looks traditional.