Nike Hints & Tips
From sportswear to comfort and style, you can find everything you need to get the most out of your wardrobe at Nike, and with these tips and tricks you can make the most of your money too:
The Nike sale section is always packed with some incredible savings on style essentials, from sportswear and trainers to comfortable sweats and all the basics.
Check out the Nike student discount where you'll get a staggering 30% off superb style, and you only have to log in to your UNiDAYS account to qualify.
Become a Nike member to get first access to a ton of brand-new NIKE products, and get inspiration on what to wear from their website and the rest of the Nike community.
Get signed up for the newsletter, where you'll not only get the latest Nike offers, sent straight to your inbox, but you'll get some inspiration on the essentials you need to make the most out of your wardrobe.
Always keep up-to-date with the latest from the trendy sports label with the Nike SNKRS app. You can explore and discover all the best of Nike trainers, the latest events, launches and exclusive releases that Nike has on offer.
Stay safe and look stylish in a Nike face covering, it's a great way to help prevent the spread of viruses and germs through droplet transmission.
Want to return an item? If the retailer has referred you back to Nike, or you can't return the item to its original place of purchase - you can file a Nike claim.
FAQs
Can I get a Nike discount code?
Yes, there are plenty to choose from at MyVoucherCodes. When a new Nike promo code becomes available, they'll be listed on this page, so, keep an eye out for a voucher code.
Is there a Nike student discount?
Yes, all you need to do is verify your student status by using UNiDAYS and you'll be given a Nike discount of 10%. For more information visit
the student discount page
.
Do Nike Offer Free Delivery
There is free delivery available for Nike members. However, a guest can get free delivery on an order over £50. Next day delivery is available for £8. There's more information on times and costs on
the delivery options page
.
What Payment Options are Available at Nike?
Online payment can be made using major credit and debit cards including Visa, MasterCard, American Express, Visa Electron and Maestro. There are also options for PayPal, Klarna and using gift cards.
Using A Nike Promotion Code
With these simple instructions, you can use Nike voucher codes to save money on the latest sportswear and activewear.
Click to show your favourite discount code on the MyVoucherCodes Nike page. A new window will pop up that reveals the code, which you can copy and use for great savings later.
MyVoucherCodes will send you to the Nike website where you can browse their extensive collection. It's easy, just open the previous window.
Shop for your favourite products at the Nike website, and add items to your shopping basket.
Click on the checkout button in the top right-hand corner of the website.
Double-check that your Nike discount code is valid for your products so you can get great savings.
Enter your Nike voucher codes into the 'promo code' box to the right-hand side of your order details.
Once your order total has changed, you can check out and enjoy your discounted Nike products.

Nike Zoom Gravity Women's Running Shoe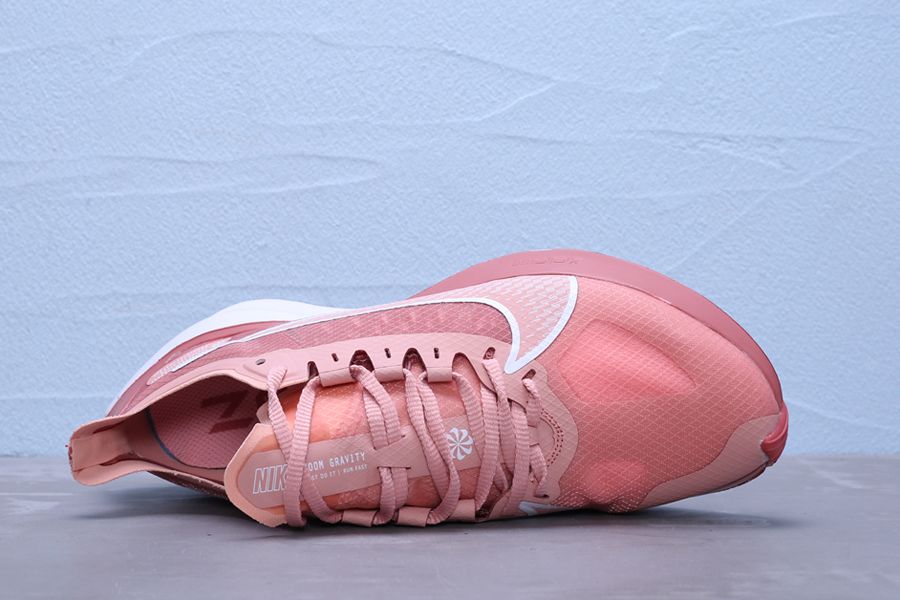 On the hunt for some comfortable trainers that'll transform your running experience for the better? Then Nike Zoom Gravity trainers are your must-haves for this season. Created especially to help you run and move faster with ease, the Nike Zoom Gravity trainers are built to take you from 0-100 in no time. Snappy forefoot responsiveness and grippy, multi-surface traction combine to optimise your stride, allowing you to give your best running performance.
Nike Zoom Gravity Features:
Zoom Air in the forefoot gives you that propulsive, snappy feeling while the rubber outsole directly underneath creates a springy sensation like you're bouncing off the ground.
The midsole is lifted to make room for extra cushioning on the inside. There is a soft foam within a firmer foam that helps to give you a stable and comfortable ride.
The mesh upper features an arch band that releases pressure from the laces, while the sheer side panels let you see the lacing system extend outwards.
Step Into Nike Air Max Sliders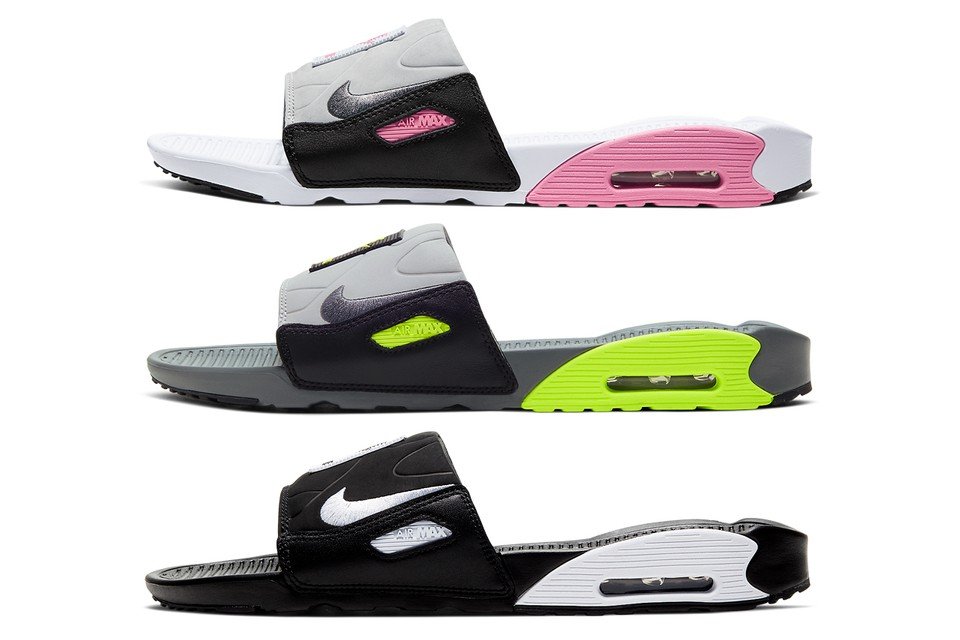 If you're looking for maximum foot comfort combined with the ultimate sportswear design, then Nike Air Sliders are your go-to footwear of choice. Available in both men's and women's sizes, Nike Sliders are the epitome of summer footwear and leisurewear fashion. They come in a beautiful range of vibrant colour shades, so you won't be stuck for choice when picking a pair that suits you best.

Nike Air Max Sliders Feature:
Super-soft cushioning for extra comfort on your feet. Sliders can easily fall off your feet if you walk too quickly or run, but with their secure side panelled velcro sides, you can guarantee these sliders will help to support your feet, keeping them in place as you walk around.
Their iconic visible max air unit in the heel offers a signature sportswear look, plus the padded foam footbed and quality strap lining offer maximum comfort and foot support 24/7 whilst you're on foot.
Stay Protected In A Nike Snood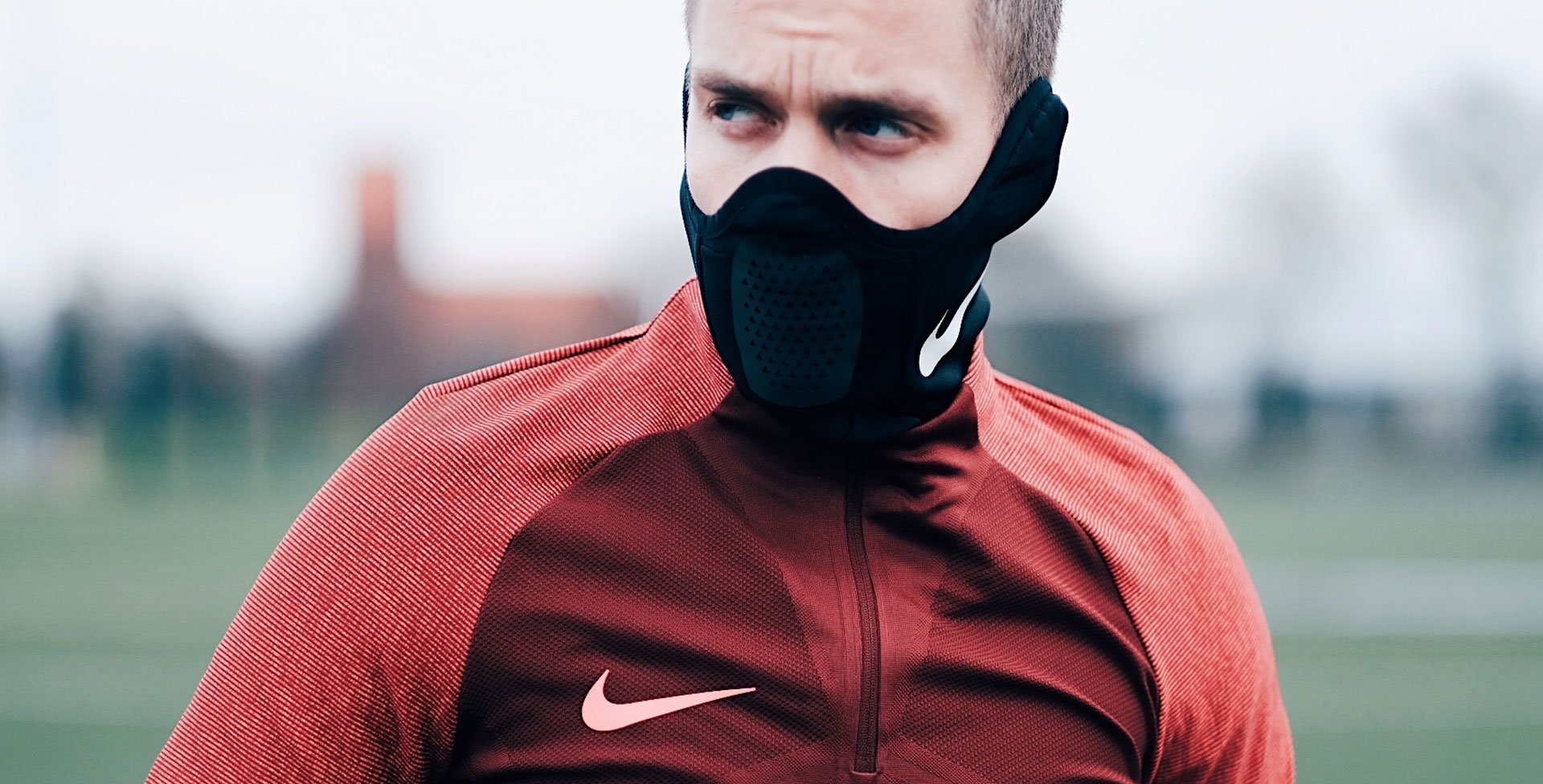 The ever-so-stylish Nike Strike Snood covers both your neck and face with a soft fleece material that ultimately helps to combat sweat, keeping you warm and dry during activities. It secures over your ears for a comfortable yet snug fit at full speed. There are currently two other types of snoods available, the Nike Squad Football Snood and the Nike VaporKnit Strike Snood.
On a colder or windy day, the snood can be worn as a scarf to help protect your neck from the cold. When the temperature starts to drop to colder temperatures, simply pull the snood up over your head - this works just as well as a traditional hood on a jacket. It will help protect your ears, hair and head from any cold and damp weather conditions.
Nike Snoods Feature:
Built-In Breathability: the mesh panel material over the mouth creates breathability and allows you to communicate with others easily.
Adjustable Fit For Maximum Comfort: the shape covers your neck, nose and mouth and hooks snugly over your ears. The locking drawcord on the back creates a snug fit to keep the snood firmly in place and comfortable.
Sweat-Wicking Warmth: soft fleece has Dri-FIT Technology that helps keep you warm by wicking sweat away from your skin.