View Terms & Conditions

View Terms & Conditions

The unique promotion code contained in the email received by the customer must be added at the time of booking. Offer only valid on new holidays booked between 00:01 on 3rd March 2022 and 23:59 on 17th March 2022. The discount is valid for all holiday departures from 3rd March 2022 to 31st October 2023. You must be a myJet2 member who has received a promotional code in an email to take advantage of this offer although there is no requirement for you to be logged into your myJet2 account at the time of redemption. The £100 discount is per booking and not per person and it is applied to the full balance of the holiday, not the deposit amount payable.  The unique code may only be used by the customer who has received the email containing the code. Applicable to new bookings only. Discount can only be used once. Offer excludes group bookings. Saving applicable on bookings with a minimum of 2 adults. Customer must be aged 18 years or over to place a booking. Offer available when booked online at www.jet2holidays.com, through the Jet2holidays app, through the Jet2holidays call centre or through your travel agent. When redeeming through the Jet2holidays website or app, the code must be entered at the time of booking. When redeeming through the Jet2holidays call centre or through your travel agent, the code must be quoted to your agent at the time of booking.  Where applicable, the discount can be used in conjunction with any money off discount which is automatically applied to bookings (subject to the terms of that promotion). Offer cannot be used in conjunction with any other discount. If flight dates or passenger names are changed by the customer following the original booking, the discount will no longer apply and the full balance shall be payable. Prices shown on our websites and in our advertising are subject to change without prior notice and are only guaranteed when your booking is confirmed. Jet2holidays reserves the right to amend or remove this promotion at any time prior to customer booking. All other terms and conditions as per the Jet2holidays website apply (see https://www.jet2holidays.com/terms-and-conditions).
Booking your holiday at this website is totally fee-free when choosing selected payment options.
View Terms & Conditions
From world-famous capitals to cultural marvels, you're sure to find a destination you love at this website. Book now and make the most of this hefty hold allowance.
View Terms & Conditions

View Terms & Conditions

22kg hold baggage included on all city breaks excluding New York. Baggage included at time of booking. Offer applicable to new bookings only. Valid on bookings made from 06th July 2016 until further notice. Jet2holidays reserves the right to amend or remove this promotion at any time prior to customer booking. All other terms and conditions as per the Jet2holidays website apply. Jet2holidays email promotions are not binding for the purpose of forming a contract to sell holidays and do not form a contractual relation of any type. Contracts can only be formed by following the booking procedures set out at www.Jet2holidays.com. Prices shown on our websites and in our advertising are subject to change without prior notice and are only guaranteed when your contract is confirmed.
Offers for Jet2Holidays were last updated Monday 23 May 2022 05:36
Jet2Holidays Codes That You've Missed
FAQs
Do Jet2Holidays have online check-in?
Yes, you can check in online from the Manage My Booking section and click the Check in Online tab. Online check in usually opens 30 days before your flight. If you need further help you can watch this handy How to check-in online video
Which airports do Jet2 Holidays flights depart from?
Jet2 fly from lots of British airports including some of the biggest like, Stanstead, Edinburgh, and Manchester. You'll find the full list of serviced airports on the dedicated page. Make sure you keep your departure options open to get the best deal.
What is the Jet2Holidays refund guarantee?
Given the unpredictable nature of travel in recent times, they want you to feel as comfortable as possible booking your trips. The refund guarantee means if things change and you need to cancel, a full refund or credit refund is as easy and stress free to obtain as possible. See the full refund guarantee on the dedicated page.
How do I contact Jet2Holidays?
Whether you are looking to book your next holiday or have a question about a booking, you can call the friendly sales team on 0800 408 0778 to have your query answered as quickly as possible. Available Mon-Sun, 9am-6pm.
How can I get a Jet2Holidays discount code?
The easiest way to grab Jet2Holidays codes is to check in with MyVoucherCodes before you book. Our team regularly updates the page with the best offers available to help you save on your next trip. You might even catch an exclusive code for a saving you won't find anywhere else.
Hints & Tips
Use our handy hints and tips to secure the best Jet2Holidays deal and secure your seat on the plane for less:
Planning a family holiday when the kids are off school is expensive. As demand goes up, so do the prices and at some travel operators it's easy to get priced out of the sun, sea, and schools-out fun. Not here. There are loads of child free places available during the summer holidays to give every family the opportunity to get away.
The 3 ways to pay make it easier to to get away than ever before. With low £60pp deposits and flexible payment options, you can spread the cost of a dream holiday. You just have to make sure you're fully paid up 10 weeks before you travel and you'll be on that plane. Check out all the options before you book and choose the one that suits you and your budget best.
The comprehensive deals section makes it simple to find a superb deal on your holidays. With the deals broken down into super detailed categories, it's easy to find what you're looking for. From month of travel to departure airport, these quick to find lists that land you in the right place. There's even an 'Inspirational 'Search feature that finds you deals based on what's important to you. This really is the best deal finder in the business.
How To Use a Jet2Holidays Discount Code
Follow our Jet2holidays discount code instructions and save money on your next trip away.
Click to display the Jet2holidays promo code on the MyVoucherCodes Jet2holidays page. A separate window will appear showing you the correct code to copy
MyVoucherCodes will transfer you to the Jet2holidays website automatically
Browse the website and find the perfect trip to fit your chosen dates
Check that all the details are correct and add on any required extras
Once you arrive at the final payment page, under the 'Promotion Code' section, apply your Jet2holidays discount code by pasting it here and clicking 'Apply Coupon'. Your total will then update
You can then proceed to pay for your holiday. Now it's time to look forward to your trip and plan the rest of it!
Traveller Guides: Sun, Sea, Kids Go Free
Family holidays are when memories are made and all that hard work throughout the year pays off you see your favourite little people living their best beach life. Jet2 Holidays Free Child Places offer a package that won't be beaten and makes it easier for every family to getaway this year.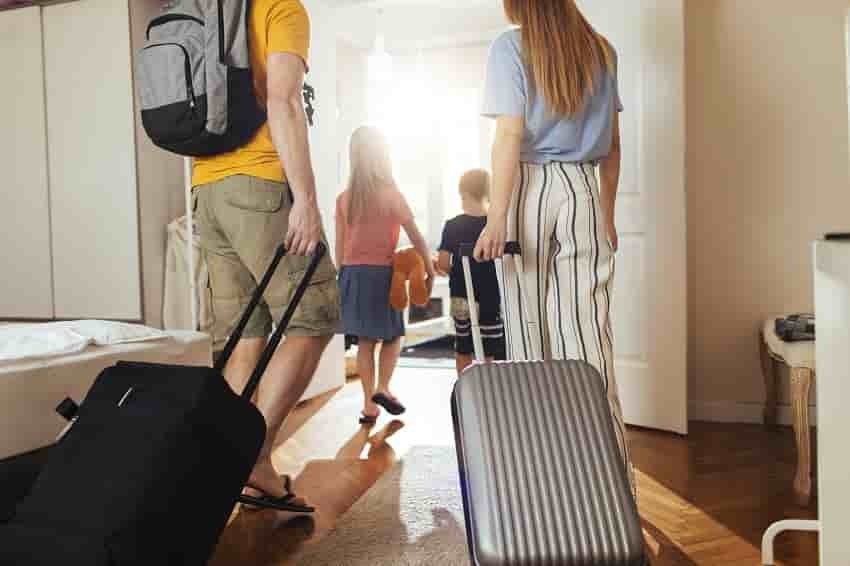 With this all-encompassing offer, your kids will fly, stay, eat, and play without you having to pay a penny. They'll even get 22kg of luggage and free transfers are thrown to pack the value into your holiday. There are 1000s of free places available at over 40 suns kissed destinations around the world, so you'll find somewhere you want to rest your beach towel.You can even bag a free place on all-inclusive holidays where you won't have to shell out a penny if you don't want to. That's exactly what's on offer at Eftalia Village in Antalya, Turkey. This popular, family-centric resort that boasts loads of bars, restaurants, and its own aqua park to keep the little ones and big kids happy.If you'd rather a Spanish break, the ROC Trinidad on the Costa de Almeria is geared towards families and sits right on the beach. There are loads to keep the kids entertained and 2 pools to soak up the sun beside.Wherever you're headed on your next holiday. Be sure to search for Jet2Holidays' famous childfree places, and save you spending money on souvenirs.
Traveller Guides: Book Every Seat With Confidence

You should never have to worry about your money when you book your seat on the plane for a well-deserved holiday. But the coronavirus pandemic has made good travel times impossible to predict. If that's forcing you to hold off on booking a summer break, the Jet2 Holidays cancellations policy will put your mind at ease.They want your holiday to be a stress-free experience from the moment you start planning your trip and that peace of mind should be guaranteed. That's not all talk either, they've put their money were their mouth is to make sure you don't have to think twice about booking your Jet2 holiday 2021.If Boris decides to drop another lockdown in our laps, your cancellation won't just be free of charge, you're guaranteed a refund too. Jet2 holidays customer service has been applauded for their response to coronavirus and providing simple and fast refunds to their customers.A MoneySavingExpert survey ranked Jet2 package holidays number one when it comes to providing refunds in response to Covid. Whether you're looking to book this summer or looking ahead, you can plan securely in the knowledge that you money will always be safe.
Family Breaks for the Spring Holidays
Whether you're looking to take the kids away over half term or swapping the Easter roast for a bit of sun, Jet2 Holidays has the perfect break for you and your family. And with 1,000s of child free places still available, they can make it that bit easier to jet in 2022.
Some of the best deals are found in early April, before the traditional holiday season gets into full swing. With deals starting at £215pp, and Europe's best loved family hotspots available, it's easy to find a stellar getaway this spring.
Mainland Spain has been a British holidaymaker's favourite for generations and these holidays offer everything you need from a break. Plenty of sun and sangria for the adults, and quintessential family friendly fun for the kiddos. Costa Blanca and Costa Del Sol offer great value breaks in spring and a comfortable average temperature that's perfect for a family holiday. Throw in the beautiful beaches and attractions, and you've got all the makings of a fabulous family holiday.
Portugal is another family friendly destination that is bursting with fun and sun. The average temperature is between 18-20c in April and you'll see plenty of sunshine. And with sprawling holiday resorts, you'll find massive complexes with everything you need to holiday, your way.
Start planning your next family break today and save more with a child free place and Jet2Holidays discount code.