FAQs
How can I get a Jet2Holidays discount code?
The easiest way to grab Jet2Holidays codes is to check in with MyVoucherCodes before you book. Our team regularly updates the page with the best offers available to help you save on your next trip. You might even catch an exclusive code for a saving you won't find anywhere else.
Do Jet2 Holidays offer child free places?
Absolutely. Jet2 understands that taking the whole family can get pricey and to help take the pressure off, they offer loads of child free places. Head to the dedicated page to find
all the free child deals
that you can take advantage of.
Do Jet2Holidays have online check-in?
Yes, you can check in online from the Manage My Booking section and click the Check in Online tab. Online check in usually opens 30 days before your flight. If you need further help you can watch this handy '
How to check-in online
' video.
Which airports do Jet2 Holidays flights depart from?
Jet2 fly from lots of British airports including some of the biggest like, Stanstead, Edinburgh, and Manchester. You'll find the
full list of serviced airports
on the dedicated page.
Using Your Jet2holidays Discount Code
Follow our Jet2holidays discount code instructions and save money on your next trip away.


Click to display the Jet2holidays promo code on the MyVoucherCodes Jet2holidays page. A separate window will appear showing you the correct code to copy
MyVoucherCodes will transfer you to the Jet2holidays website automatically
Browse the website and find the perfect trip to fit your chosen dates
Check that all the details are correct and add on any required extras
Once you arrive at the final payment page, under the 'Promotion Code' section, apply your Jet2holidays discount code by pasting it here and clicking 'Apply Coupon'. Your total will then update
You can then proceed to pay for your holiday. Now it's time to look forward to your trip and plan the rest of it!
Traveller Guide:Travel in '21

Travel plans screeched to a halt this year thanks to the coronavirus pandemic and many holidays have been lost. But with the announcement of a new vaccine on the horizon, things are starting to look a little brighter for 2021. That makes it the perfect time to look forward and delve into the Summer 21 collection.
Jet2Holidays flights can land you in any of 14 locations across Europe for the kind of summer holiday you deserve. These are the sun seeker hotspots on the continent with top class accommodation that will make your stay extra special. Whether you want fabulous family holidays crammed full of fun and relaxing adults only for a chilled out stay with no distractions, there's an incredible package waiting.
If you fancy an all-inclusive trip to the white sands of the Balearics or immerse yourself in the vibrant Italian culture, there's a holiday waiting for you. Make sure you check out the destinations map to get a full rundown of all the incredible places you can visit with Jet2Holidays.
Superb value breaks are waiting for you with holiday packages starting at just £399. With low deposits and the option to spread the cost until 10 weeks before you fly, it's even easier to ensure you get away for some summer sun.
Wherever you book, 2021 is going to be the year of making up for the lost time and no matter what you do, make sure it's something you've missed.
Traveller Guides: Sun, Sea, Kids Go Free
Family holidays are when memories are made and all that hard work throughout the year pays off you see your favourite little people living their best beach life. Jet2 Holidays Free Child Places offer a package that won't be beaten and makes it easier for every family to getaway this year.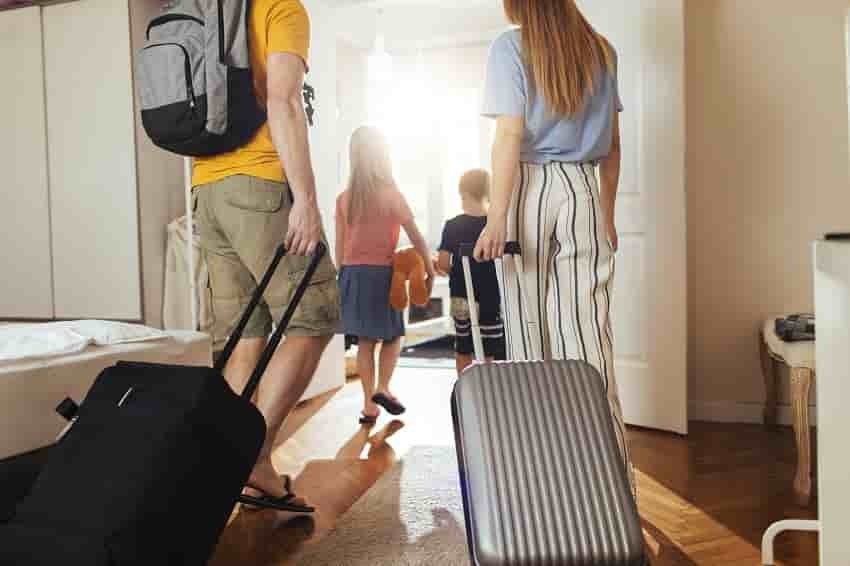 With this all-encompassing offer, your kids will fly, stay, eat, and play without you having to pay a penny. They'll even get 22kg of luggage and free transfers are thrown to pack the value into your holiday. There are 1000s of free places available at over 40 suns kissed destinations around the world, so you'll find somewhere you want to rest your beach towel.
You can even bag a free place on all-inclusive holidays where you won't have to shell out a penny if you don't want to. That's exactly what's on offer at Eftalia Village in Antalya, Turkey. This popular, family-centric resort that boasts loads of bars, restaurants, and its own aqua park to keep the little ones and big kids happy.
If you'd rather a Spanish break, the ROC Trinidad on the Costa de Almeria is geared towards families and sits right on the beach. There are loads to keep the kids entertained and 2 pools to soak up the sun beside.
Wherever you're headed on your next holiday. Be sure to search for Jet2Holidays' famous childfree places, and save you spending money on souvenirs.
Traveller Guides: Book Every Seat With Confidence

You should never have to worry about your money when you book your seat on the plane for a well-deserved holiday. But the coronavirus pandemic has made good travel times impossible to predict. If that's forcing you to hold off on booking a summer break, the Jet2 Holidays cancellations policy will put your mind at ease.
They want your holiday to be a stress-free experience from the moment you start planning your trip and that peace of mind should be guaranteed. That's not all talk either, they've put their money were their mouth is to make sure you don't have to think twice about booking your Jet2 holiday 2021.
If Boris decides to drop another lockdown in our laps, your cancellation won't just be free of charge, you're guaranteed a refund too. Jet2 holidays customer service has been applauded for their response to coronavirus and providing simple and fast refunds to their customers.
A MoneySavingExpert survey ranked Jet2 package holidays number one when it comes to providing refunds in response to Covid. Whether you're looking to book this summer or looking ahead, you can plan securely in the knowledge that you money will always be safe.