TUI Hints & Tips
Jet off to your dream destination without breaking bank by making use of our cracking TUI money-saving hints and tips:

January is the time of the year when holiday companies are offering the biggest discounts, so keep your eye out around that time for some incredible TUI deals on long-haul holidays.


Be flexible with the when and where. If you don't mind when you're travelling or where you're heading, you can scoop up a saving on cracking holidays.


Book well in advance to get the most out of your money, by booking early you can get some incredible TUI holidays for less.


Head to the deals section of the TUI website, with offers for all-inclusive holidays, last minute holidays and other TUI discount deals.


For those looking to get some family time abroad, check out the TUI free child places offer, it can save you some serious money on your getaway.


Make the most of your luggage allowance. You'll get 20kg of luggage, and 10kg of hand luggage, so make the most of the space and try not to tip the scales!



All the best TUI offers will be highlighted on their homepage, and here at MyVoucherCodes. With freebies, discounts, TUI voucher codes and more, you can get a terrific price on your TUI holiday.
FAQs
How can I pay?
If booked online, your holiday can be paid for in the "Manage My Booking" section. You can also pay via Direct Debit.Bookings made in-store or over the phone will need to be paid for in your nearest Holiday Store. The cardholder will need to be present to pay by Chip & Pin.
Can I pay a deposit?
Yes, if you're holiday is over 12 weeks away, you can pay a deposit to make sure you've got that holiday locked down.Some holidays are eligible for a low deposit that means you can pay less upfront and cover the rest closer to the time you jet off.
How do I change or cancel my booking with TUI?
You can make changes to your booking by visiting your Customer Account or the Manage My Booking page. Here you can add upgrades, change passenger details, and alter accommodation. To adjust holiday dates, it's advisable to call TUI on 0203 451 2688.
Where can I find information on special requirements?
If you require any special assistance you can find all the information on the
Customer Welfare page
. If more information is required, you can call the Welfare Team on 020 3451 2585.
Do TUI offer discount codes?
Yes. There is often a TUI voucher code available, and they'll be listed here on MyVoucherCodes.
What's included with free kids places with TUI?
TUI's free kids' places are available with 2 full-paying adults, and include flight, accommodation, food & drink and transfers.There's one free space available on selected holidays and this offer can't be used with TUI promo codes.
Is there a TUI student discount?
Unfortunately not, but that doesn't mean you can't grab a TUI discount code and save big on your getaway.
How I else can I get a TUI discount?
It's worth checking out the deals of the week for some seirous savings on stunning holidays.
How do I apply my TUI discount code?
Follow our step by step instructions to apply your TUI voucher code and enjoy big savings on your next holiday:


Click to reveal your TUI discount code on the MyVoucherCodes website. A separate window will open where you can copy it, and you'll be taken automatically to TUI's website.


Browse the TUI site to find your perfect holiday package.


Make sure your TUI promo code is valid for the holiday you've chosen.


You'll be shown a summary of your holiday. Scroll all the way down the page and look for the box that says 'Have a discount code? Enter it here.'


To apply your TUI voucher code paste it into this box and click 'Apply'.


Your order total will change to reflect your discount.


Check out and enjoy your savings!


The Safest TUI Holiday Destinations in Europe
2020 has been an interesting one for holiday goers. With selected flights on pause and potential for quarantines, booking yourself in for a getaway is a little daunting right now. We've put together a few of the best European destinations that have been the least affected by Coronavirus.

Recently the UK government announced a two week quarantine was on the cards for holidaymakers in Spain. And with TUI cancelling flights to Spain until the 4th of August at the earliest, people are on the lookout for another beach-filled, sun-drenched holiday destinations.

Greece is one of the countries least affected by Coronavirus, and with all the sun you can handle, beautiful beaches, adventurous hikes and culture hotspots on the cards, it really is a wonderful choice for a holiday this Summer. With destinations like Corfu, Rhodes, Crete and Santorini on the menu, it doesn't get much better.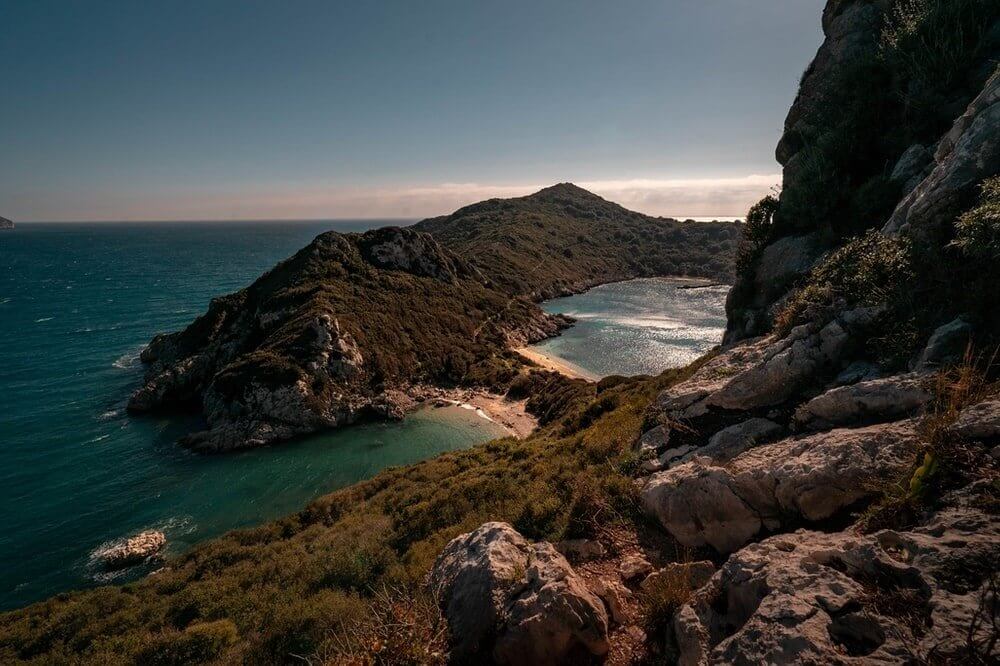 While Portugal was among the lesser-affected countries, The Madeira, The Azores and The Alentejo have all done particularly well. With stunning views, cracking cuisine and beautiful beaches, it's perfect for a little Summer sunshine.

Georgia is a bit of a hidden gem when it comes to holiday destinations, but there's no better time to visit. As one of the least affected countries, you can get your holiday fill without the worry this season. Places like Tbilisi and Batumi are packed full of getaway staples, from the adventure to the relaxation, so it's a great time to book yourself in for a getaway.

There are other destinations like Romania, Poland and Croatia that have fared quite well throughout the pandemic, but the point is that there are still some stunning destinations for your Summer holiday, so you can get away for a little R&R in 2020. It's worth checking out all the latest TUI news on their website before booking yourself in!
Jet off to Portugal
With new countries being added to the UK's list of countries where travellers must quarantine on their return, it's difficult to find an ideal destination in 2020. One beautiful destination that's exempt from quarantines is the stunning country of Portugal. So, it's a great time to book yourself in for a flight to the beautiful part of the world.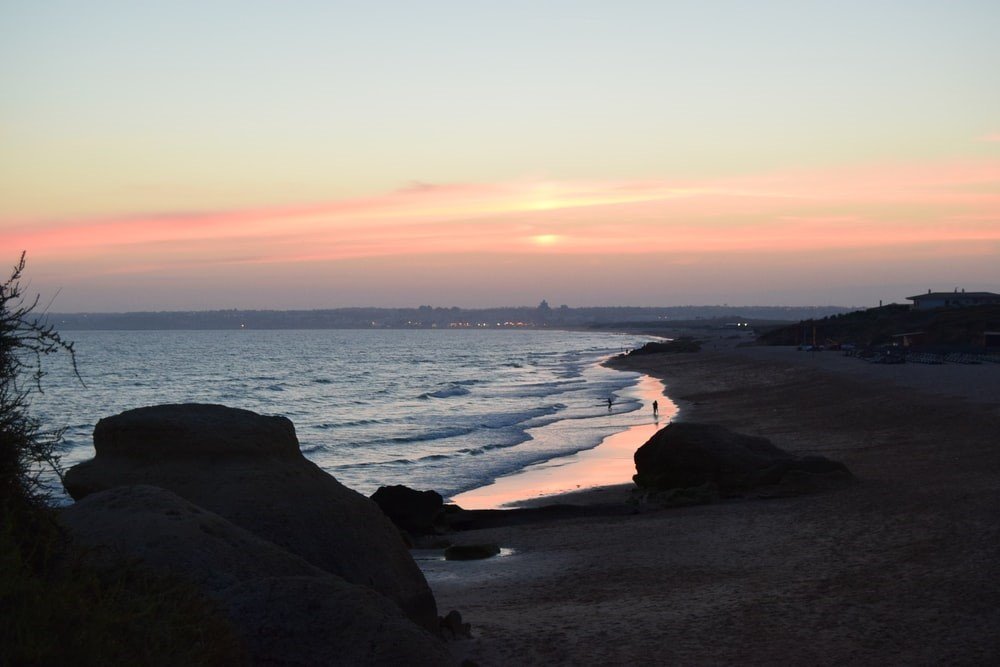 For the ultimate rest and relaxation experience, try booking a TUI Portugal all-inclusive holiday. So, you can spend your days sipping drinks by the pool and be catered for the whole time. There are currently safety measures underway due to COVID-19, so you can enjoy your holiday without worry, but there's nothing stopping you from booking ahead for 2021.

TUI have some stunning resorts across Portugal. From the stunning TUI Blue Falesia in Olhos D'Agua, or the beautiful resort of Alvor Baia in Portimao, there's a ton of stunning hotels where you can get the luxury you deserve after a hard year.

There's the awesome area of The Algarve, famous for its beaches and its golf, or there's the marvellous Madeira, a cluster of islands that are famous for their delicious wines and their wonderfully warm subtropical climate.

It's important to make sure you're checking the latest guidance, and make sure you check whether the country you're planning on visiting is exempt from quarantines. But there's always the option of booking yourself in for a stunning Portugal holiday next year!
Book Ahead for Summer 2021
With the Corona Virus having a huge impact on everyone's travel plans, a lot of people have been left without a holiday in 2020, and with the next couple of months being an uncertain time for travel, it's the perfect time to look forward to 2021.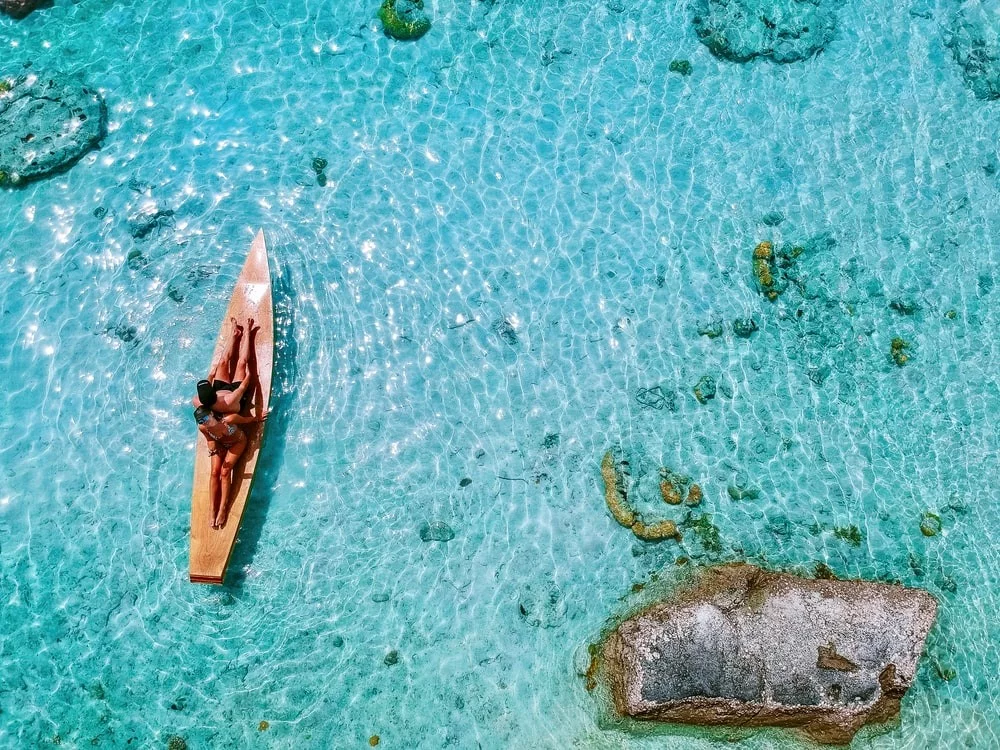 Whether it's an Easter break or a stunning summer holiday, because you're getting in there early, you'll have a ton of choice! Even popular destinations like Greece, Spain and the Balearic Islands will have plenty of spaces for you, so you won't have to worry about missing your spot.
Whether you're looking for a getaway filled with sunshine and cracking cuisine, or you want something a little more action-packed, you'll have plenty of time to book in activities before jetting off for a TUI summer holiday in 2021.
Keep an eye out for TUI early bird offers for some absolute steals on some fun in the sun. So, whether you're hitting the Costa Dorada, with beautiful beaches and the Port Aventura theme park for some family fun, or you fancy getting your fill of culture on the Island of Crete, there's bound to be a TUI holiday for you in 2021.
Holiday Fun for the Whole Family
Spending a little quality time with the family is great, but it's even better when you can do it abroad. Whether it's an all-inclusive getaway with a boatload of rest and relaxation, or a trip to Disneyland Paris, There are a bunch of TUI family options. The Coronavirus makes travel a little tricky, but there's nothing stopping you from looking ahead to a TUI holiday in 2021!

With TUI Blue for families (formerly TUI Family Life) there are a ton of incredible hotels designed with families in mind, so there's something for the little ones and entertainment for the parents. They offer family friendly shows, kids clubs, and baby lounges, so there's something for people of all ages.

To save yourself a little money on a family getaway, there's a ton of TUI free child places on offer, so you'll only have to splash out for mum and dad. Whether it's long days by the pool while the little ones go for a dip, or a cruise filled with family activities, it will be a trip to remember, for a lovely, low price.

They have a whole section dedicated to TUI family holidays that include the sandy, white beaches of Mexico, the thrill of the theme parks in Orlando and a whole bunch of gorgeous getaways. By going all-inclusive, you really can sit back, enjoy a family dinner, and soak up some sun.

It is a strange time for booking holidays, with the COVID-19 outbreak having a big impact on travel schedules meaning getaways might not be on the cards. However, TUI are offering free booking changes to holidays booked before August 2020, so you won't be left out of pocket on your family holiday.

To get all the latest details on how the travel restrictions could impact you, there a TUI Coronavirus information page so you can get peace of mind before booking in that getaway.