TUI Hints & Tips
Get ahead of the curve on style by shopping at Topman, and with these top tips you can make sure you're getting a stunning saving on style:

January is the time of the year when holiday companies are offering the biggest discounts, so keep your eye out around that time for some incredible TUI deals on long-haul holidays.


Book well in advance to get the most out of your money, by booking early you can get some incredible TUI holidays for less.


Head to the deals section of the TUI website, with offers for all-inclusive holidays, last minute holidays and other TUI discount deals.


For those looking to get some family time abroad, check out the TUI free child places offer, it can save you some serious money on your getaway.



All the best TUI offers will be highlighted on their homepage, and here at MyVoucherCodes. With freebies, discounts and more, you can get a terrific price on your TUI holiday.
FAQs
What's included with free kids places with TUI?
TUI's free kids' places are available with 2 full-paying adults, and include flight, accommodation, food & drink and transfers.There's one free space available on selected holidays and this offer can't be used with TUI promo codes.
How can I pay?
If booked online, your holiday can be paid for in the "Manage My Booking" section. You can also pay via Direct Debit.Bookings made in-store or over the phone will need to be paid for in your nearest Holiday Store. The cardholder will need to be present to pay by Chip & Pin.
How do I change or cancel my booking with TUI?
You can make changes to your booking by visiting your Customer Account or the Manage My Booking page. Here you can add upgrades, change passenger details, and alter accommodation. To adjust holiday dates, it's advisable to call TUI on 0203 451 2688.
Where can I find information on special requirements?
If you require any special assistance you can find all the information on the
Customer Welfare page
. If more information is required, you can call the Welfare Team on 020 3451 2585.
Do TUI offer discount codes?
Yes. There are often voucher codes for TUI, formerly Thompson holidays, and they're listed here on MyVoucherCodes.
How do I apply my TUI discount code?
Follow our step by step instructions to apply your TUI voucher code and enjoy big savings on your next holiday:


Click to reveal your TUI discount code on the MyVoucherCodes website. A separate window will open where you can copy it, and you'll be taken automatically to TUI's website.


Browse the TUI site to find your perfect holiday package.


Make sure your TUI promo code is valid for the holiday you've chosen.


You'll be shown a summary of your holiday. Scroll all the way down the page and look for the box that says 'Have a discount code? Enter it here.'


To apply your TUI voucher code paste it into this box and click 'Apply'.


Your order total will change to reflect your discount.


Check out and enjoy your savings!


Book Ahead for Summer 2021
With the Corona Virus having a huge impact on everyone's travel plans, a lot of people have been left without a holiday in 2020, and with the next couple of months being an uncertain time for travel, it's the perfect time to look forward to 2021.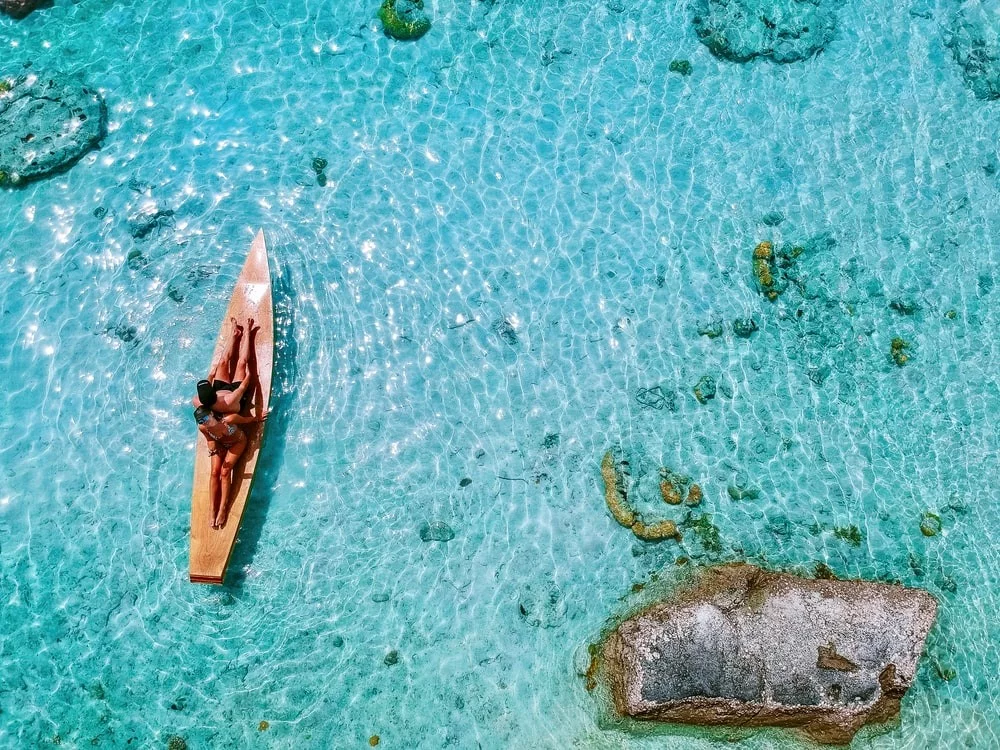 Whether it's an Easter break or a stunning summer holiday, because you're getting in there early, you'll have a ton of choice! Even popular destinations like Greece, Spain and the Balearic Islands will have plenty of spaces for you, so you won't have to worry about missing your spot.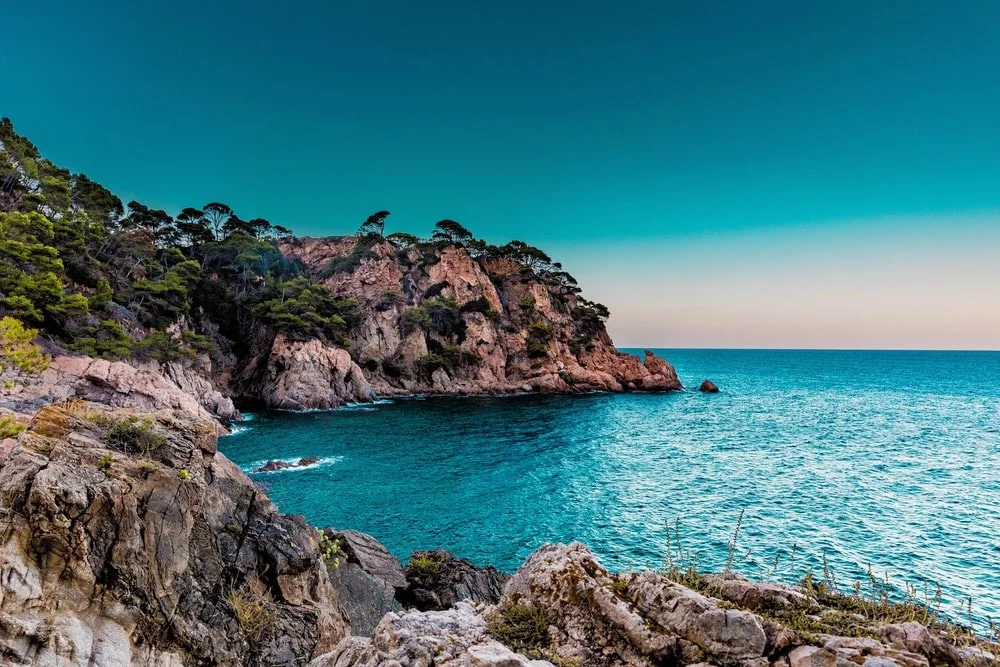 Whether you're looking for a getaway filled with sunshine and cracking cuisine, or you want something a little more action-packed, you'll have plenty of time to book in activities before jetting off for a TUI summer holiday in 2021.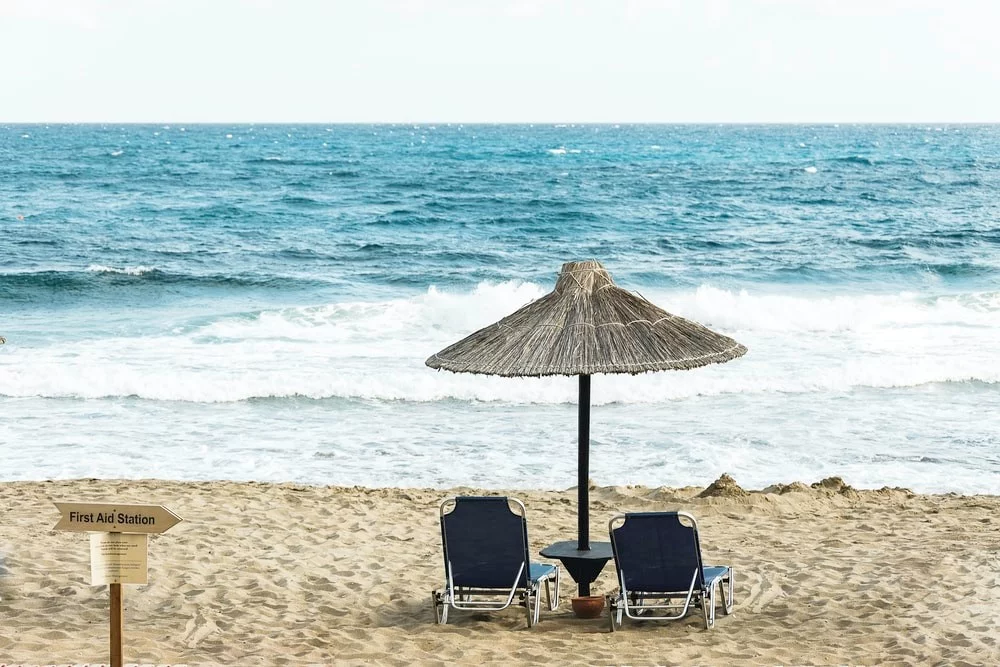 Keep an eye out for TUI early bird offers for some absolute steals on some fun in the sun. So, whether you're hitting the Costa Dorada, with beautiful beaches and the Port Aventura theme park for some family fun, or you fancy getting your fill of culture on the Island of Crete, there's bound to be a TUI holiday for you in 2021.
Holiday Fun for the Whole Family
Spending a little quality time with the family is great, but it's even better when you can do it abroad. Whether it's an all-inclusive getaway with a boatload of rest and relaxation, or a trip to Disneyland Paris, There are a bunch of TUI family options. The Coronavirus makes travel a little tricky, but there's nothing stopping you from looking ahead to a TUI holiday in 2021!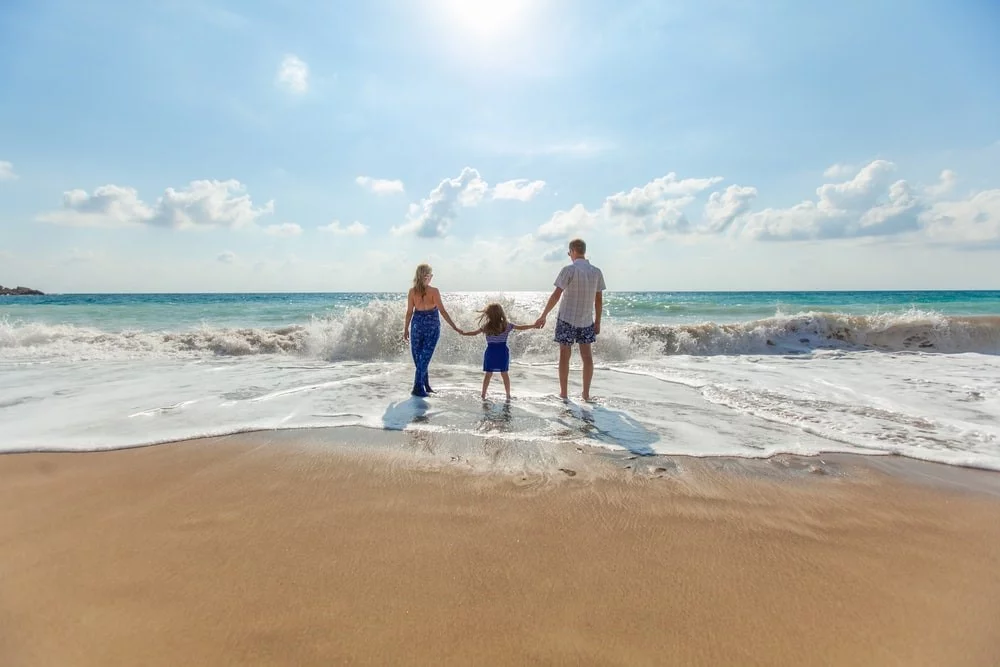 With TUI Blue for families (formerly TUI Family Life) there are a ton of incredible hotels designed with families in mind, so there's something for the little ones and entertainment for the parents. They offer family friendly shows, kids clubs, and baby lounges, so there's something for people of all ages.
To save yourself a little money on a family getaway, there's a ton of TUI free child places on offer, so you'll only have to splash out for mum and dad. Whether it's long days by the pool while the little ones go for a dip, or a cruise filled with family activities, it will be a trip to remember, for a lovely, low price.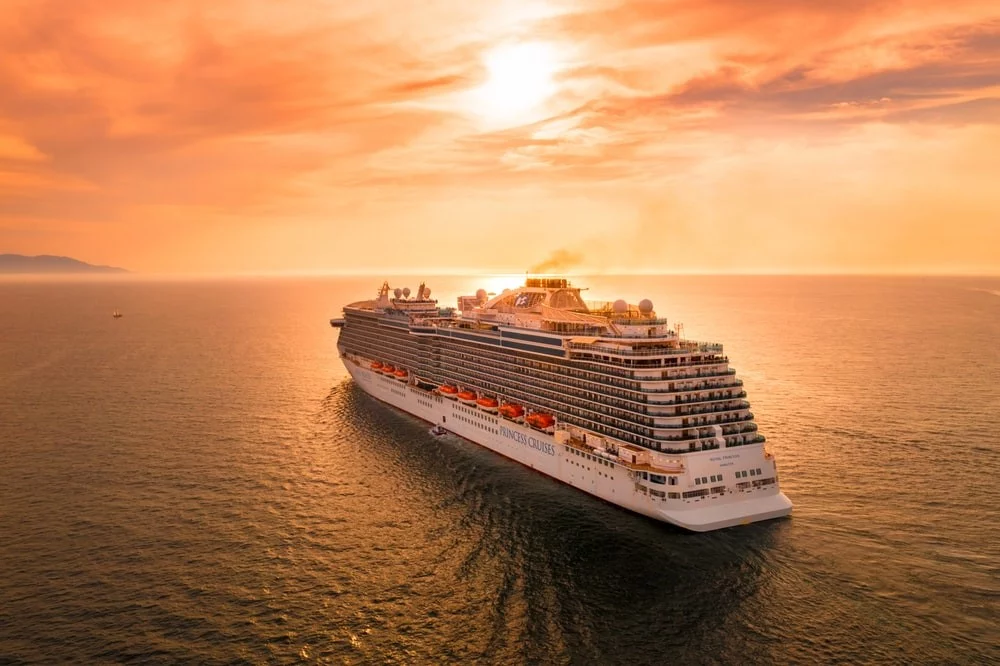 They have a whole section dedicated to TUI family holidays that include the sandy, white beaches of Mexico, the thrill of the theme parks in Orlando and a whole bunch of gorgeous getaways. By going all-inclusive, you really can sit back, enjoy a family dinner, and soak up some sun.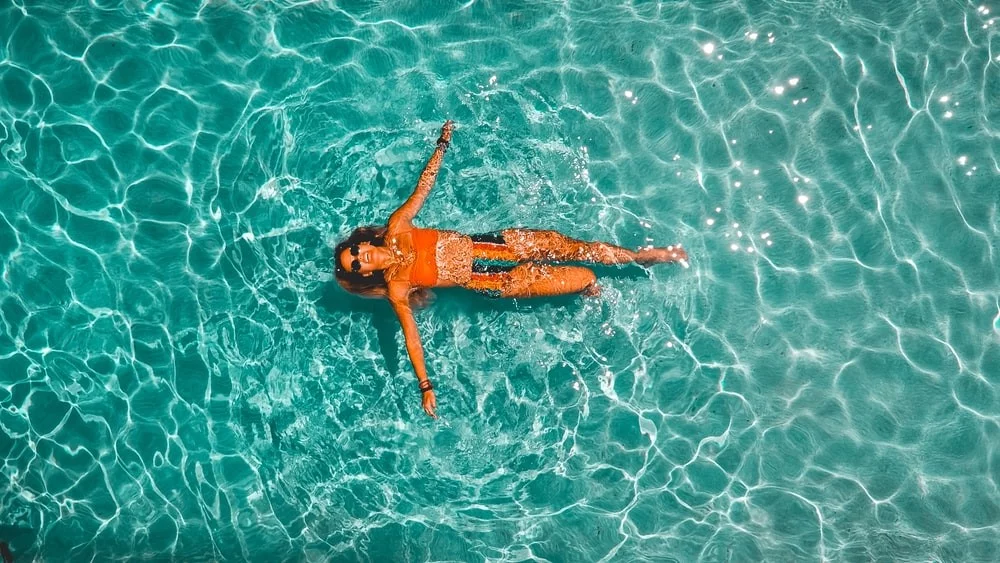 It is a strange time for booking holidays, with the COVID-19 outbreak having a big impact on travel schedules meaning getaways might not be on the cards. However, TUI are offering free booking changes to holidays booked before August 2020, so you won't be left out of pocket on your family holiday.
To get all the latest details on how the travel restrictions could impact you, there a TUI Coronavirus information page so you can get peace of mind before booking in that getaway.
A Weekend in the City
There's not always time for a two-week getaway in the schedule, so a weekend away is a great alternative for a quick burst of holiday fun. There are a ton of TUI city breaks from culture-filled tours of Amsterdam to a weekend of romance in Paris, perfect for bank holiday breaks.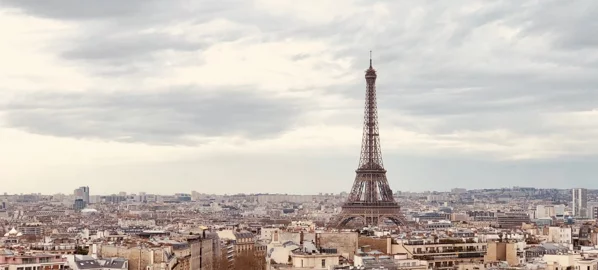 Whether it's a shopping trip on the famous Fifth Avenue in the city of New York, or you want to experience the stunning skyline of Dubai, there are so many TUI excursions on offer that feature centrally-located hotels, so you won't have to go far to make the most of your getaway.

With Covid-19 having a big impact on travel schedules it's an uncertain time to book a holiday. Fortunately, for holidays booked before the 30th of June for travel before the 31st of August, you'll get free changes. Alternatively, you can bag yourself a TUI last minute deal, so not only can you wait until you know it's a good time to book, but you could save yourself a tidy sum.
Whatever the occasion, whether it's a birthday getaway, you're planning a proposal, or you just fancy a bank holiday break, a weekend in the city is great way to have a little holiday fun on a tight schedule. So, whether you're looking to head out this Summer, or you're planning for 2021, look at what's on offer!
What seasonal offers do TUI have?
Book a Winter Break Today

Winter is one of the best times to book a week in the sun. Travel agents are competing over fewer travellers which adds up to savings for you. That's why TUI put out their Winter Sale.

Whether you're looking for a true winter break surrounded by snow, or cocktails by the pool for a week, there are deals to match every budget. Pick out your perfect destination to book your saving.

Get a New Year's Getaway

The January Sale is another great time to check in for a deal. To get the most out of this sacred shopping season by planning. Know where you want to travel and what dates give you the most flexibility. Being able to switch up your weeks might save you hundreds on your holiday.

One of the best was to bag the biggest savings is to get up early and check the site first thing in the morning. That way you'll be among the first to spot the spectacular savings.
Check in for Spring Savings

If a bank holiday break sounds good, the Easter deals should be your go to. Never mind chocolate eggs and bonnets, this is all about Greek sun, Spanish siestas, and relaxing Canary Island retreats.

With massive savings on top spring destinations you'll be able to jet off for less and get the family away for a week in the sun. And free kids places can make it easier.

Get a Week in the Sun

Everyone knows that prices rise in the summer months so it's important to grab the deals when you can. There will be deals but you'll need be quick to catch them. Keep an eye out for destination specific offers as the come through.

These deals make it possible to add a bit of luxury to your summer stay. It's best to book early and pack your deal in the case before they fill up. With hundreds of pounds off destinations around the world, it could decide whether you board that plane this summer or count on a bit of British sun.

Whatever time of year you plan on travelling, you'll find a saving on MyVoucherCodes that can help you find a seat on the plane.
Best TUI Holiday Destinations by Flight Duration
Flight length can play an important part in choosing your holiday. To help you find the perfect holiday for you, we've put together a handy list of top destinations by flight duration.
Short Haul Holiday Deals

Spain is a classic choice for Brits. With a flight time of just 2 hours and 45 minutes, the Costa del Sol is a favourite short haul holiday spot. It's got all the sun, sea and sand we crave. The summer highs reach 30 degrees so it's a sun worshippers paradise. You won't find a better place to hit the beach.

But an escape to Spain can be more than lounging in the sun.

In Malaga, you can mix beaches and culture into your break thanks to gorgeous shores and loads of museums and galleries to choose from. And in the evenings, you can take a stroll along the harbour while you decide where to eat delicious fried seafood that the Malagueños are famous for.

If you're more in the mood for Italian, Italy is another top destination for short haul flyers. You'll be in the air for two hours and forty minutes, and when you land, you'll be in the home of pizza and good wine.

Once you're there, you'll find summer temperatures that hit a lovely 24 degrees and there's only a slim chance you'll see any rain. To help you make the most of all that gorgeous weather, The Amalfi Coast has some of the best beaches in Italy.

Italy is the home of the Renaissance and Italy is a great place to get a dose of culture. There are loads of galleries to pop into as you stroll through the quaint streets.

If you time your trip right, you can get involved in one of the many festivals that run throughout the year. Pizzafest is a must for any fans of a tasty slice. The first ever pizza was sold in Naples, so you know they've perfected it now.

Long Haul Getaways

If your idea of the perfect holiday is far flung luxury, Goa is the place to look. After an 11 and a half-hour flight, you'll be immersed in an East meets West atmosphere.

Summer temperatures top 26 degrees making it ideal for relaxing on an idyllic beach. If like to get active while your away, there are loads of water sports on offer to get the blood pumping. Either way, you'll need no excuse to dip into the gorgeous Arabian Sea waters.

Goan nightlife is lively to say the least. Whether you want to take in a vibrant street market or party the night away, India's smallest state comes alive when the sun goes down.

Another top long haul favourite is Florida. Whether you're taking the kids away or looking for a romantic break, there's a bit of everything in the Sunshine State.

A flight to Florida will take up to ten hours. But when you land you'll be surrounded by amazing theme parks. There are 15 of them in Greater Orlando alone.

There's more to Florida than thrills. If you want to get back to nature, there are 11 national parks and 9 hiking trails for you to explore. You can find all the information you need to head out in the wild at the National Parks websites.

Once you've used all your energy you can relax on over 660 miles of stunning beaches. Miami is famous for white sand and crystal waters. That's why it's one of the most popular beach destinations in the US.
Florida really does have something for everyone so you can create more memories from your time away.

To help you get away, we've gathered all the top TUI holiday vouchers to save you money as you jet off. Check in with MyVoucherCodes regularly to get the best deal on your dream holiday.