House of Fraser Hints & Tips


Keep up to date with the latest from House of Fraser by signing up for their Newsletter. You'll be updated with exciting offers, new product releases and lots more.


Book a virtual beauty consultation online today for incredible one-to-one sessions that last between 20-25 minutes.


Find this season's most favourite fashion pieces for less when you shop the online House of Fraser sale. From discounted menswear clothes to womenswear fashion and kid's clothing, discover and shop the full range today.


Book a personal shopping experience at the House of Fraser today for a special and unique retail therapy experience.



FAQ's
Where can I get a House of Fraser discount code from?
The best place to get a House of Fraser discount code is right here from the MyVoucherCodes website. Our team regularly updates the page with the best offers and discounts to help you to save money & time on your next shop.

How can I pay for my order?
Select from any of the following: Alipay, American Express, Apple Pay, Bancontact, Gift Cards, Giropay, iDEAL, Maestro, Mastercard, PayPal, SOFORT, VISA, VISA Debit and VISA Electron.

Can I track my order?
Yes, once your order has been processed by the House of Fraser team, you will receive an email informing you of your tracking reference.

Is there a House of Fraser sale?
Yes, there is! House of Fraser offers incredible sales both in-store & online so keep your eyes peeled for some great discounts. What's more, you can check out the MyVoucherCodes page for a House of Fraser discount code that may come in handy when shopping for sale items.

Is there a House of Fraser outlet?
Yes, the outlet runs throughout the year and you'll find fantastic deals on a range of products. These change throughout the year and if you check back you'll find great value on fashion & home, style and lots more.

Can I get a student discount?
Yes, you can get a student discount of 10% at the House of Fraser today. Simply verify your student status online to access your discount.

Can I get a House of Fraser Gift Card?
Yes, you can! With gift card voucher amounts ranging from £10-£200, it's the perfect present to give to someone, so get yours online today.

Can I use a Gift Card online and in-store?
Yes, gift cards can be used in UK branches at the House of Fraser stores as well as online.

What delivery options are available?
There are plenty of delivery options to choose from at the House of Fraser. Select from any of the following. 1) Click & Collect includes delivery to your chosen store between 3-7 days, and costs £4.99. 2) Standard Delivery takes 3-7 days and also costs £4.99. 3) Next Day Delivery is available on orders placed before 7 pm and costs £7.99 (this excludes Bank/Public Holidays). 4) Oversized Delivery which applies to orders that require a two-man delivery costs £9.99.

What's the House of Fraser Recognition Card?
House of Fraser offers a Recognition Card which is essentially a loyalty card that can be used to collect points at House of Fraser both in-store & online! To find out more information, go to the House of Fraser website.

Using your House of Fraser discount code


Click to show your favourite House of Fraser discount code on the MyVoucherCodes page. A new window will pop up that reveals the code, which you can copy and paste, and use for great savings later.


MyVoucherCodes will send you to the House of Fraser website where you can browse their fantastic fashion collection. It's easy, just open the previous window.


Shop for your favourite products, adding them to your shopping basket as you go.


Click onto the checkout button which is on the top right-hand corner of the webpage.


Make sure that your House of Fraser discount code is valid for all your desired products so you can get those fantastic savings in your wallet!


Enter your House of Fraser discount code into the 'Do you have a promotional code?' box to the right-hand side of your order details.


Once your total order value amount has changed, you can check out and wait for your House of Fraser order to arrive.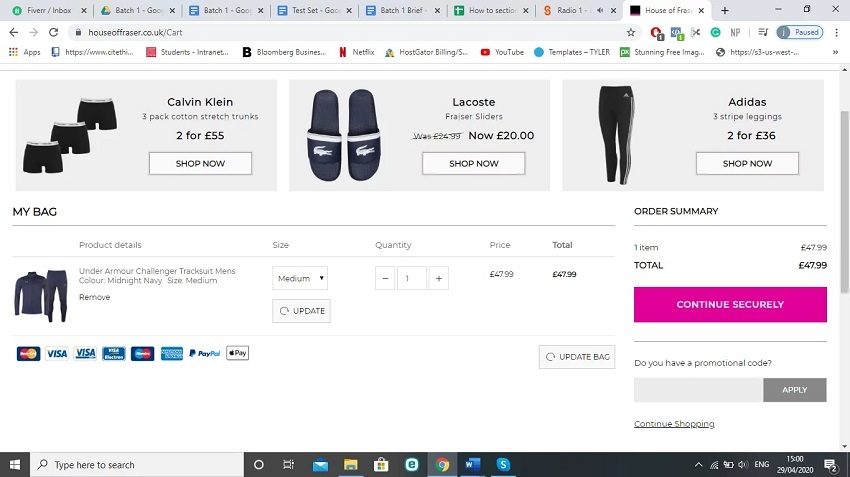 House of Fraser Sale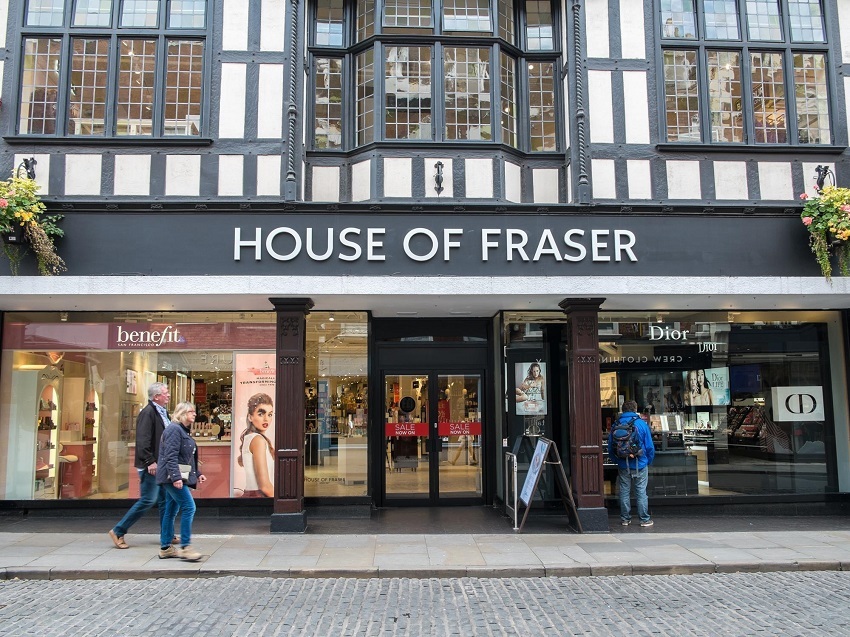 If you love to buy fashion, beauty and everything else in between for a great bargain and price, check out the online House of Fraser sale today. With big price drops across a range of selected lines and House of Fraser products, it's the perfect shopping opportunity to bag yourself a great bargain or two.With a great varying range of price reductions on several items from high-street brand names to premium products and luxurious items, stocking up on quality products this season has never been easier. Shop products from names such as Barbour, DKNY, Guess and Lacoste - just to name a few of some of their bestselling brands of the moment. What's more, when you check out our House of Fraser MyVoucherCodes page, you can find the very best House of Fraser discount code that'll help you to save even more money and time on your House of Fraser sale shop.The House of Fraser sale doesn't only apply to discounts on fashion and style. You can also shop reduced prices on their bags and luggage, kids & baby products plus their collection of home items and interior design products. So, what are you waiting for, head in-store or get online today at the House of Fraser website to start picking up the best seasonal bargains.
House of Fraser UK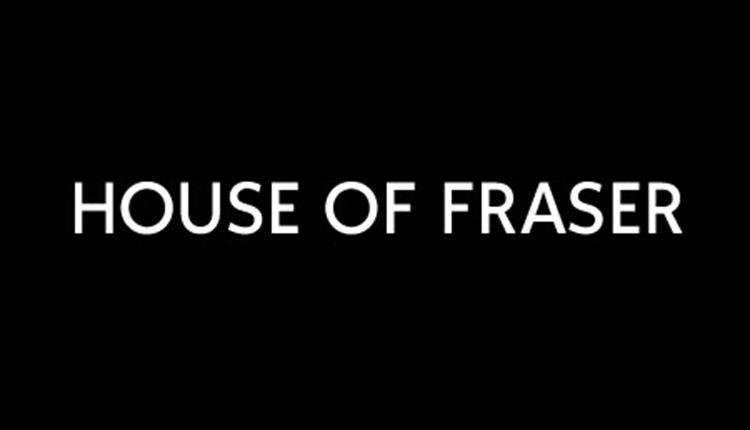 Refine your personal style this season when you shop the hottest fashion collection at House of Fraser UK today. With plenty of stylish looks and seasonable outfits to pick from, you won't be stuck for choice when it comes to picking up a few new looks for your wardrobe. What's more, House of Fraser UK sells a great range of beauty, gifts, home and electrical equipment, so why not make this your online shopping destination for all your buying essentials and more. Discover men's, women's and kids' luxury clothing, shoes and accessories from the most-loved designer brands at House of Fraser UK. Designers include the likes of Ted Baker and Ralph Lauren, so you can guarantee their clothing collection only exudes top quality. Seasonal favourites to shop include the Women's sale range which boasts a wide selection of stylish looks for a reduced price. This includes fashion must-haves such as the Michael Kors handbags and the gorgeous shoe collection which features a versatile range of shoe styles from comfortable BOSS Hybrid Runner Trainers all the way through to statement Barbour black Chelsea Boots. If you fancy picking up some new menswear looks, discover the House of Fraser men's range for a variety of styles that can be worn all season long. From trendy coats & jackets to cosy knitwear and a super-cool hoodies & sweatshirts range, the collection combines casual styles with smart-sophisticated looks for a truly unique men's fashion clothing collection. Alternatively, shop for little ones with their kids and baby collection that features cute seasonal outfits, accessories and shoes for boys and girls.
Michael Kors at House of Fraser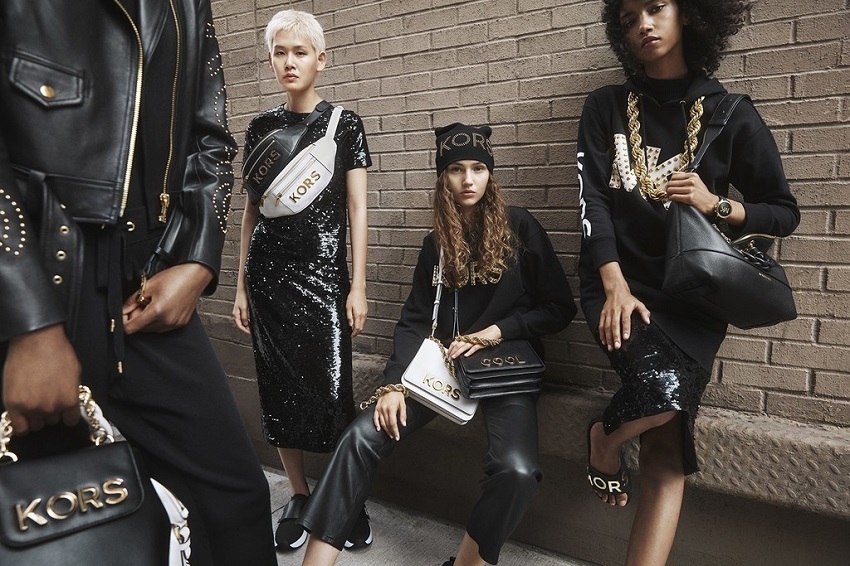 Calling all you fashion lovers! When it comes to shopping at the House of Fraser, you'll find a range of luxury women and men's clothing at Michael Kors fashion. When you think of Michael Kors, think stylish designs meet sophisticated outfits and accessories. Michael Kors is your go-to if you're looking for a high-end clothing and accessories brand that stands out above the rest. The Michael Kors menswear range at House of Fraser includes everything you may need for a man's wardrobe. From casual t-shirts and smart polo shirts to summer-inspired sunglasses, leather crossbody bags - plus lots more, shopping the collection will guarantee to fill up your online shopping basket.Michael Kors stock a super impressive and huge range of leather women's handbags, purses and rucksacks for every occasion imaginable. Made from top quality materials in beautiful colours and designs, you'll struggle to pick just the one bag that is perfect for you. You should also check out their beautiful sunglasses collection with a shape type for every woman's face. Explore their range of fashionable trainers, stylish pumps and their elegant collection of seasonal dresses, structured blazers and must-have hoodies for a completely new wardrobe.