Moda in Pelle Hints & Tips
High-end style doesn't have to cost a bomb, so get over to Moda in Pelle and take advantage of these handy hints to get a fabulous price on fashion:
Head over to the Moda in Pelle sale section for some serious savings on style. Typically, there's up to 70% off, so you can bag a bargain on your order.
Get yourself a tidy 10% off with the Moda in Pelle student discount, and all you need to do is log in to your UNiDAYS account.
For those who live near a store, you can free Moda in Pelle click and collect, saving you a tidy sum on the extra costs.
Sign up to the newsletter, where you'll get all the latest Moda in Pelle deals and offers, sent straight to your inbox, and all you need to do is put in your email address.
FAQs
Can I get a Moda in Pelle discount code?
Yes, there are regular Moda in Pelle voucher codes on offers. Check out MyVoucherCodes for the latest discount codes, offers, deals and information on the Moda in Pelle sale.
What delivery options are available at Moda in Pelle?
They offer standard delivery for £2.95 and next working day delivery for £4.95. You can get click & collect for free. It's worth keeping an eye out for free delivery voucher codes and offers at MyVoucherCodes.
Do Moda in Pelle offer a student discount?
Yes, if you can verify your student status using UNiDAYS, you'll qualify for a 10% discount on your orders.
What payment methods can I use at Moda in Pelle?
Moda in Pelle accept all major credit and debit cards. You can also pay using PayPal and spread the cost with Klarna.
How to use your Moda In Pelle discount code?
Begin on our website by searching through the various discount codes we have available, finding one that suits your order.
Unlock your code and open up the Moda In Pelle website using a second tab.
Browse the site to find the products you want to purchase. Add these products to your cart.
When finished, proceed to checkout and review your order. Make sure you have everything you need.
Copy and paste your Moda In Pelle discount code into the "Enter Offer Code" box and click "Apply" to enjoy your new discounted price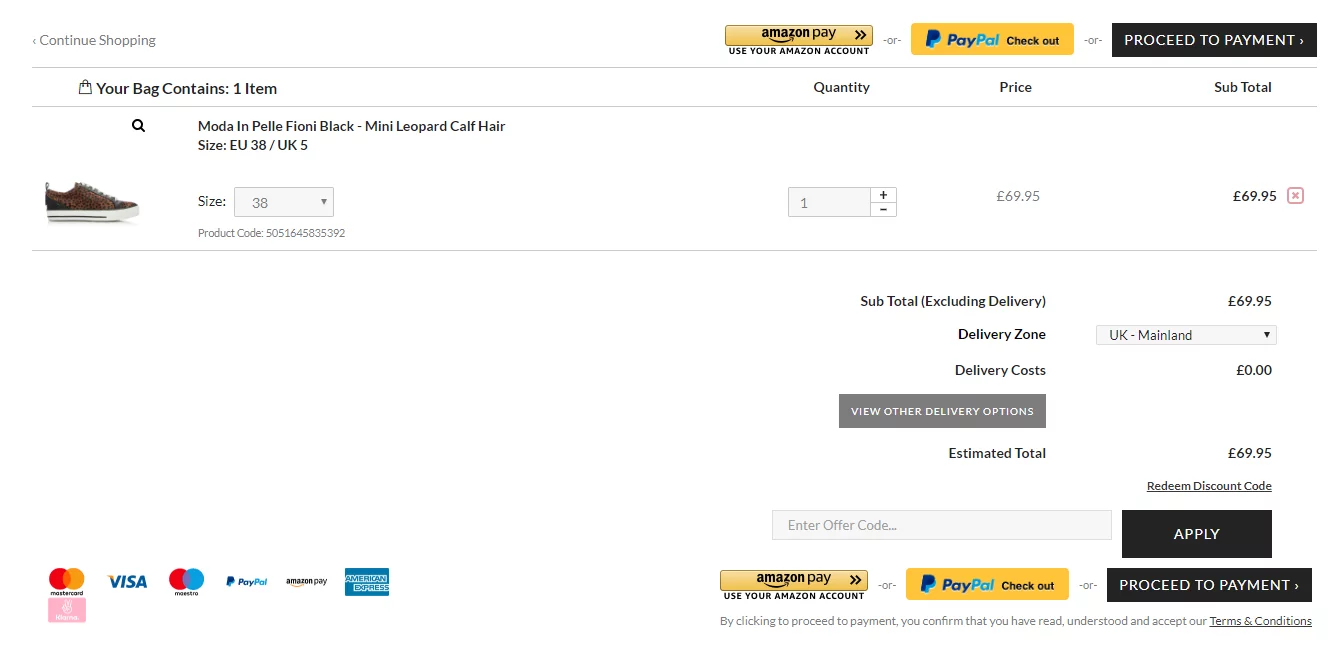 Beautiful in Boots
When it comes to footwear, it's a clothing item that can make or break an outfit. Over at Moda in Pelle, you can find elegance, style, comfort and functionality in every pair of boots or shoes they offer. So, you can rest assured you'll look good, and feel good.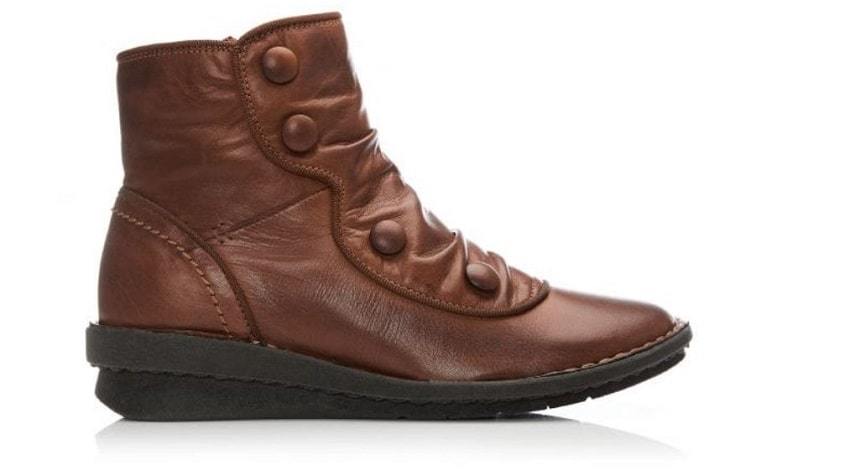 Moda in Pelle Boots
Boots are a perennial classic that hold up to the British weather. They fit the bill come rain or shine, and they're really something to look at. Whether you want a wedge, a heel, suede or leather, you can find it all in the Moda in Pelle boots section this Spring.
Moda in Pelle Shoes
From casual to smart, and everything in between, there's a Moda in Pelle shoe for every occasion. From snakeskin printed statement shoes, to subtle and stylish trainers, whatever your needs, they'll be met. They've got sophistication and class in every pair, so you really can't go wrong.
Moda in Pelle Ankle Boots
With an ankle boot, you get comfort, durability, and style in one fabulous package. From slip on and strappy numbers, to zip up ankle boots, you're well catered for. They're a simple bit of kit that overs elegant chic without the effort. Perfect for your Spring style update.
Bag a Bargain on Boots
So, whether you want a pair when you head back to the office, or you fancy a pair for the weekend, grab a Moda in Pelle discount code and start saving.
Accessorise with Moda in Pelle
Tying a look together can be a tricky endeavour. But with Moda in Pelle, you can find a small, stylish piece that really looks the part. From bags and belts, to those fashionable little extras, you can get it all under one roof.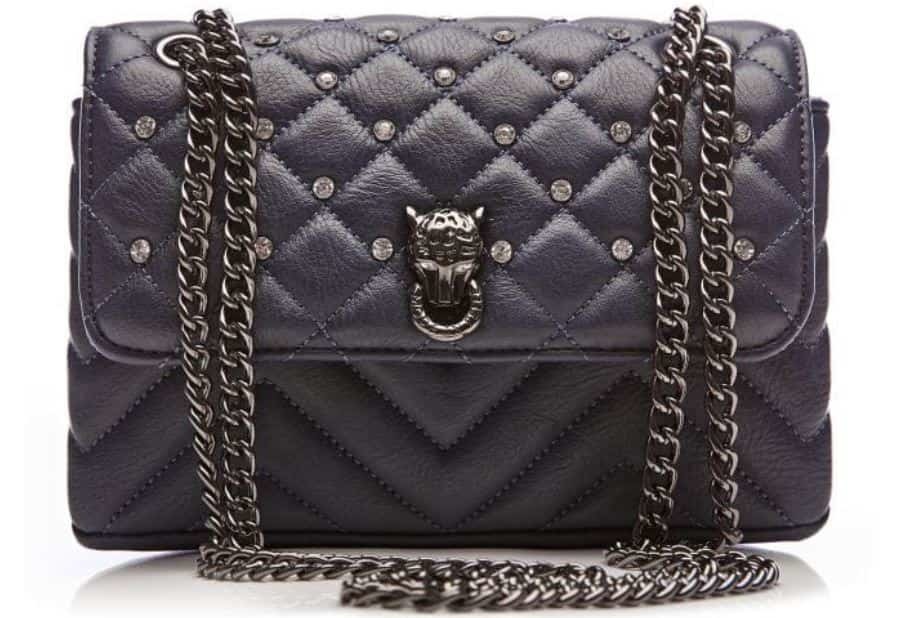 Moda in Pelle Bags
A bag is a must-have, offering style and functionality in one fantastic package. With handbags, clutch bags, tote bags and shoulder bags, you can find one that matches your outfit so you can strut around with stylish storage space.
Moda in Pelle Purses
It's a small thing, but it can make all the difference to your outfit. A cute purse that's stylish can offer a subtle boost to your outfit. A leather purse is a pretty addition to any Moda in Pelle handbag, so it's worth checking out what's available.
Moda in Pelle jewellery
From beads, to silver and gold, a stunning bit of jewellery can add a little sparkle to any outfit. From bracelets and necklaces, to ring and earrings, it's a wonderful addition to any getup. Perfect if you want a subtle way of taking your wardrobe to the next level.
Accessorise for Less
So, whether you want some stunning jewellery, or a little stylish storage space to go with your outfit, grab a Moda in Pelle discount and save on accessories.