Offers and Contact-Free Delivery on Pizza, Sushi, Indian, Thai. Exclusive for Just Eat only Greggs, KFC, McDonald's®, Subway & More
Take advantage of this offer and verify your details here and get a splendid discount on your purchases from this website.
View Terms & Conditions

View Terms & Conditions

Terms and Conditions Apply.
View Terms & Conditions

View Terms & Conditions

Minimum spend may apply.
View Terms & Conditions

View Terms & Conditions

Minimum spend may apply.
View Terms & Conditions

View Terms & Conditions

£15 minimum spend applies.
Download the free Just Eat app and order delicious takeaways wherever you are. Get it faster with the app, available on Android, Windows and Apple.
Offers for Just Eat were last updated Monday 19 April 2021 12:06
Just Eat Codes That You've Missed
View Terms & Conditions

View Terms & Conditions

Minimum spend may apply
Most Popular Just Eat Code & Discount
| Offer Description | Expires | Discount Type |
| --- | --- | --- |
| Get 40% Off Discount of Selected Restaurants in your Area - Bon appetite! | | Deal |
| 25% off for NHS Staff | | Deal |
| Get 30% off selected orders when spending £10 or more using this Just Eat promo | | Voucher Code |
| 20% OFF Orders with Cheeky Tuesday Deals | | Voucher Code |
| Free App Available | | Deal |
Just Eat
How Can I Get A Just Eat Discount Code?
You won't find Just Eat discount codes very often. They usually off deals at selected restaurants and takeaways. These won't require a code and delivery savings on orders. When codes are released, you'll find them on MyVoucherCodes, alongside all the best offers available.
Can I Get A Just Eat Student Discount?
Unfortunately, Just Eat is not currently offering a student discount. This may change in the future and when it does, you'll find all the details on MyVoucherCodes
What Is The Price Match Promise?
If you can find the same meal delivered for less than Just Eat are offering, they will send a voucher for double the difference. You'll need to keep photos or links to support your claim and they'll be in touch a few days after your initial claim.
Just Eat
While you find the perfect Just Eat discount code, check out these great hints and tips to get the most from your Just Eat shop today:


Get yourself signed up to the mailing list to get the biggest and best Just Eat discounts sent straight to your inbox.


Download the Just Eat app so you can easily place an order on your phone. It's available on the Apple store and the Google Play store.


You don't have to pay extra for the Just Eat service. In fact, Just Eat promises that you'll pay the same price for its delivery meals as you would if you ordered directly from the restaurant.  


While it's tempting to opt for your usual tried and tested takeaway favourites, check out some of the other restaurants Just Eat offers. Listing a host of smaller, independent restaurants, you might find the same fish elsewhere for a slice of the large chain prices. 


If your favourite restaurant isn't listed on Just Eat, don't worry, the website has a Suggest a Takeaway form. Fill out your desired restaurant's details and they could end up on the platform


Don't forget to browse our Just Eat discount codes to delicious, discounted dishes today.


Just Eat
When it comes to food delivery, nothing hits the spot like a slice of delicious Just Eat pizza. Whether you're a sucker for a classic Margherita, want it packed with veggies, or love a meat feast, there are so many tasty choices to choose from.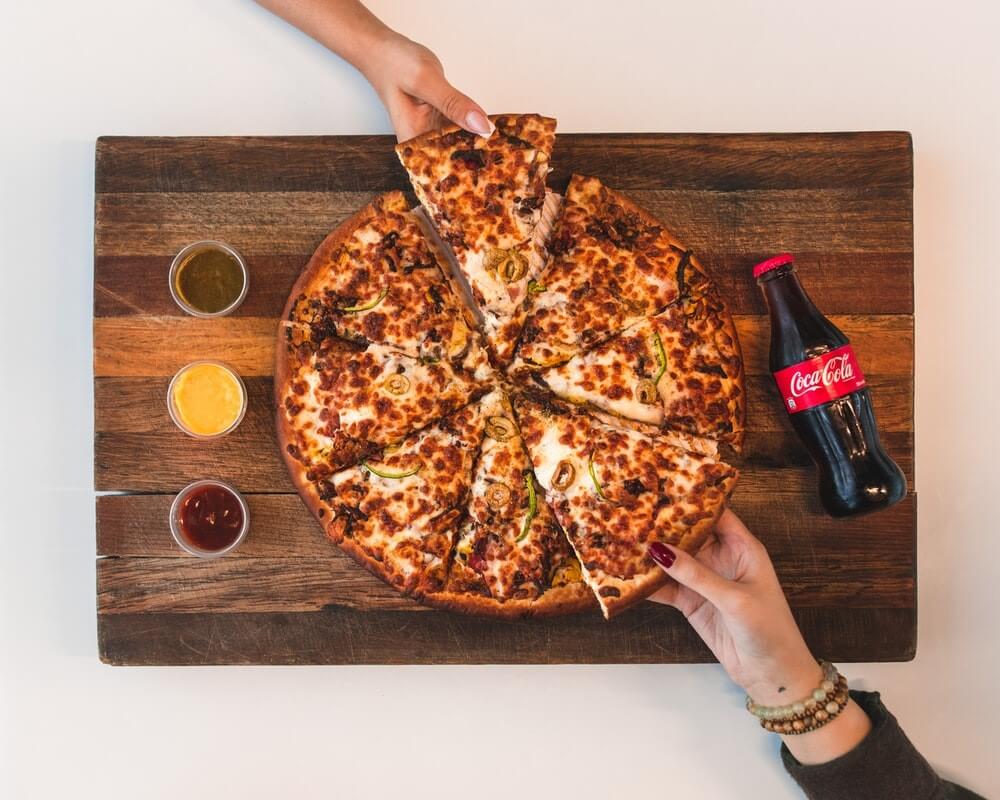 With some of the biggest names in the pizza game like Papa Johns and Pizza Hut, you can grab a slice of your favourite pizza. With all the tasty sides and sauces, you can shake a stick at. You'll find the latest deals and offers on Just Eat, as well as here at MyVoucherCodes!
Not to mention Just Eat deliver all the loveliest local pizzas straight to your door. Check out what's on offer near your postcode and you can grab yourself a treat for your tastebuds while supporting your local takeaway spots.
Go to town on the toppings too. Whether you're a pepperoni purist, or you walk on the wild side with a controversial slice of ham and pineapple pizza, there's a takeaway with your name on it.
So, whether you're a big fan of the deep-pan, you think the thin crust is a must or you're a sucker for stone-baked, take a look at the Just Eat discounts codes we've got on offer to grab a stunning saving on your next slice.
Just Eat
When it comes to your takeaway, sometimes it's nice to go local. While there's plenty of options like McDonald's, KFC, Burger King and more available on Just Eat, it's good to give your favourite local takeaways a try.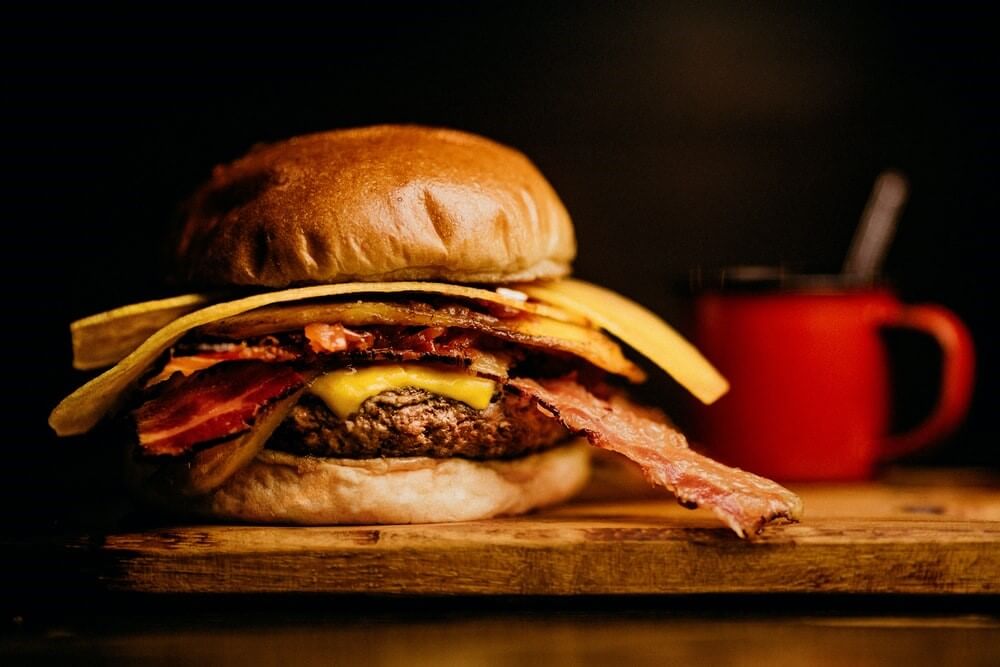 All you've got to do is pop in your postcode to find all the nearest Just Eat restaurants. Whether you're after pizza, a Chinese, Indian, Greek, Thai or something completely different, you can bet there's some tasty dinner with your name on it. And all you must do is visit the Just Eat website or get yourself the Just Eat app.
On top of discovering new foods and treating your tastebuds, you can support your local legends. Especially with Coronavirus leading to some uncertainty, it's good to give small businesses a helping hand. And to top it all off, there's plenty of choice on what you're treating the family to this dinner time.
From curry's and rice to pizzas and burgers, there's a perfect meal for every palette, and you might be surprised by what you can find right in your town. Just Eat delivery has you covered on lovely, local food.
So, grab yourself a Just Eat discount code and save on a marvellous meal from a local favourite this season.
Just Eat
When it's time for a takeaway, the toughest option is what you're having. With fabulous flavours from around the world available on Just Eat, it can leave your tastebuds a little spoilt for choice. Whether it's a cheesy slice or a curry with spice, Just Eat can help you out.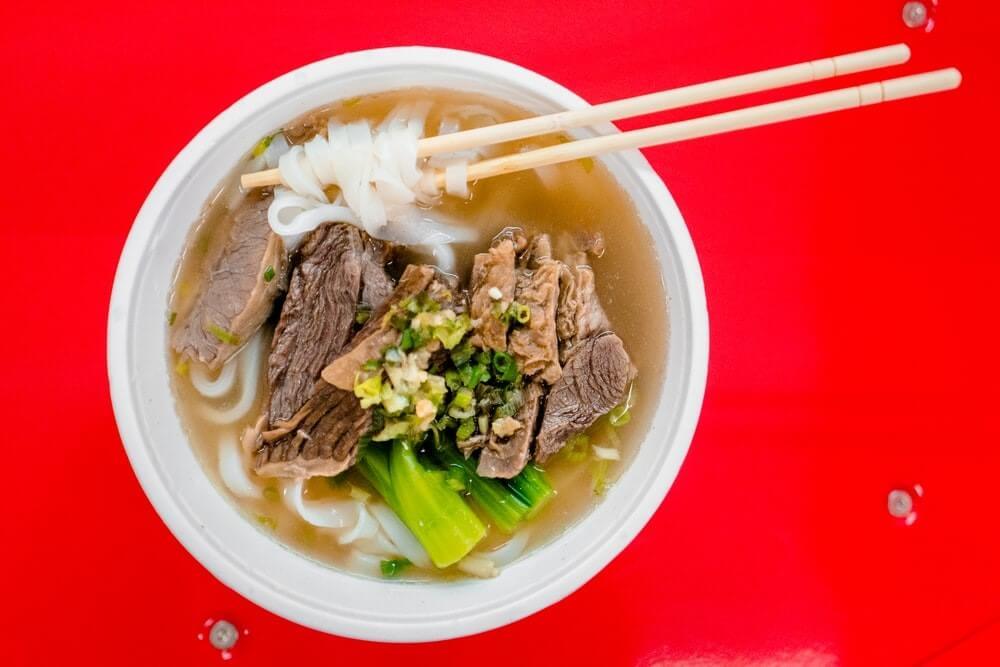 With the option of filtering your local takeaways by cuisine, you can whittle it down and pick out your dinner. Whether it's a cracking Just Eat Chinese, something Italian, a Turkish kebab or anything in between, you're sorted.
The best part is takeaways can be so diverse. With restaurants like German Donner Kebab doing exactly what it says on the tin, you can find a ton of terrific takeaways that stock everything from fantastic fried chicken to brilliant burgers and more. So, there's something for everyone, whether you're indecisive, or you know exactly what you want.
With price ratings, user reviews and other filters, you can find the right takeaways for you and the family. Whether it's cheap and cheerful, or you're splashing out for a special occasion while you're on lockdown, you're sorted.
So, get yourself a Just Eat discount code and fire up the app. That way you can get dinner sorted without breaking the bank or moving a muscle.