FAQs
Can I get a Net-A-Porter discount code?
Yes, they offer regular discount codes. These can be for new customers, site-wide discounts or category discounts. It's worth keeping an eye out at MyVoucherCodes for the latest deals and offers.
Is there a Net-A-Porter sale?
They offer sales regularly, with big discounts on specific categories. You can also check out the Net-A-Porter clearance sale for big discounts. Make sure you check MyVoucherCodes for the latest sale information.
What payment methods are accepted at Net-A-Porter?
You can pay using Visa, MasterCard, American Express and Maestro cards. They also accept PayPal payments. Payment will be debited from your card at the time of dispatch.
Net-A-Porter Hints & Tips
For designer clothing at lovely, low prices, Net-A-Porter has you covered. Make sure you check out these top money-saving tips to bag an even bigger bargain on the latest fashion:
Check out the newsletter, where you can get all the latest Net-A-Porter deals and offers, sent straight to your inbox. Top that off by checking out the discounts we have listed here at MyVoucherCodes for big saving.
Have a scroll through the homepage, this is where they'll highlight the latest trends and some of the biggest and best Net-A-Porter offers will be shown here.
Using Your Net A Porter Discount Code
Start on our website by finding a Net A Porter discount code that best fits the product(s) you would like to buy.
Unlock your code and open up the Net A Porter website in a different tab.
Browse the website for the different items you would like to buy, adding each item to your 'Cart' until you have everything you need.
Once finished, proceed to checkout and review your order. If you are happy, sign in to your account or proceed as a guest.
Copy and paste your Net A Porter voucher code into the discount box and click 'Apply'.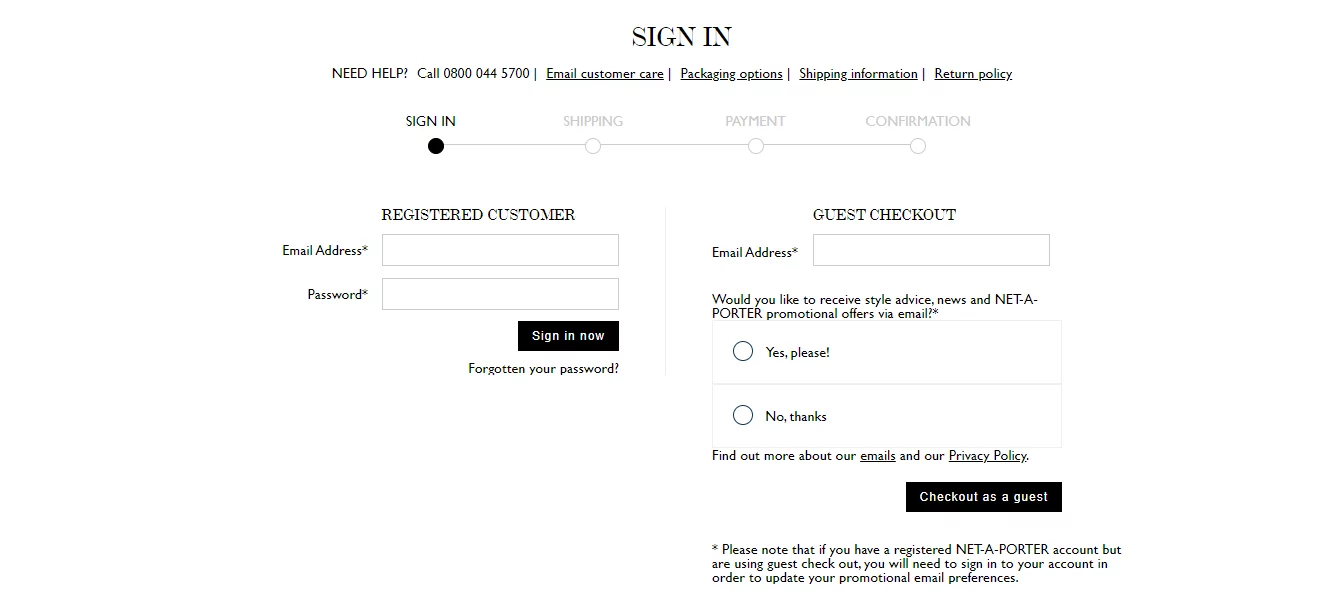 What Else Does NET-A-PORTER Offer?
Do you have an impromptu event tonight? Need a dress at 6 pm? NET-A-PORTER can help with that. The Group offers same-day delivery to customers in Manhattan and London for £12, so you can have your order from mobile to your desk within a couple of hours. And if you need expert advice, you can subscribe to PORTER Magazine. The bi-monthly, the print publication covers all the latest fashion and beauty topics, as well as inspiring editorial features that can be delivered directly to your door.
Enjoy Designer Savings in the Sale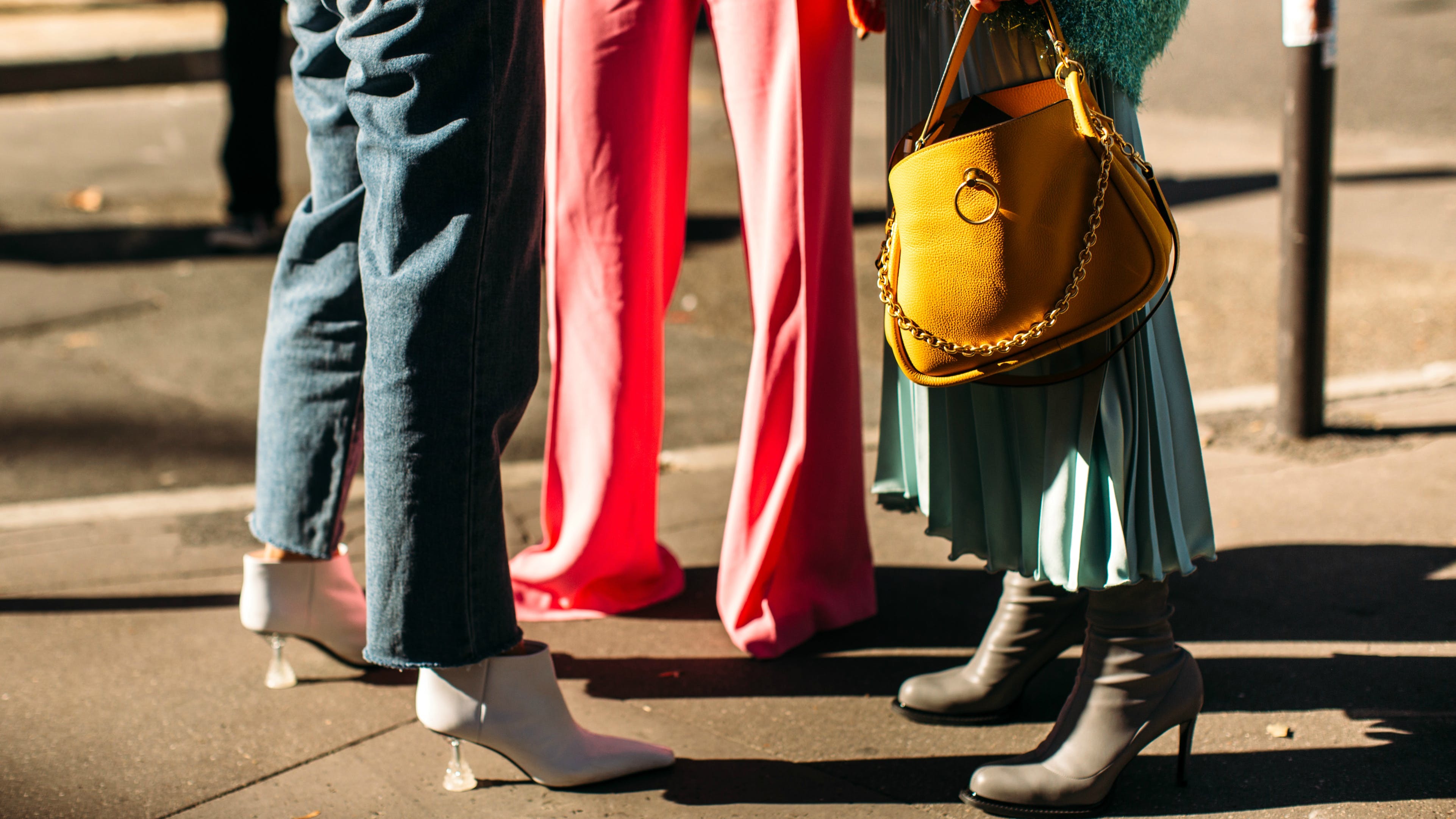 While many of us enjoy the finer things in life, especially regarding accumulating stunning apparel pieces into our wardrobes, designer clothes often come with a hefty price tag attached. The NET-A-PORTER UK site offers fantastic offers to a portfolio of high fashion brands, allowing fashion lovers to keep up with the latest trends and consistently look runway ready. Whether you've been eyeing-up some pieces for a while, or you want to see the latest designs from some of your favourite high fashion brands. Explore what's on offer today in the NET-A-PORTER sale, so you can get the same top-quality attire for a price that won't burn such a large hole in your pocket.
The NET-A-PORTER sale doesn't skimp on savings. With further reductions frequently added to the winter sale, you're guaranteed to find something you will love for a price you can't refuse. NET-A-PORTER UK ensures you can get only the best in their sale, while it may not be fresh off the runway, no one else will notice, we swear.
Shop the big fashion frontrunners in the sale such as Balmain, Needle & Thread, Versace, Balenciaga, Erdem and so many more, and get your wardrobe looking up to speed this season. While some many find entire new outfits necessary to top up their winter style, others may be all about the accessories. With bags, shoes and jewellery from the NET-A-PORTER sale, it's easy to make any old outfit look high fashion when you style it right.
While we're sure you'll love your new fit, if you're having second thoughts, NET-A-PORTER returns couldn't be any easier. So, with complete peace of mind, get stuck into the NET-A-PORTER sale today before you miss out!
Discover Dresses Fit for the Winter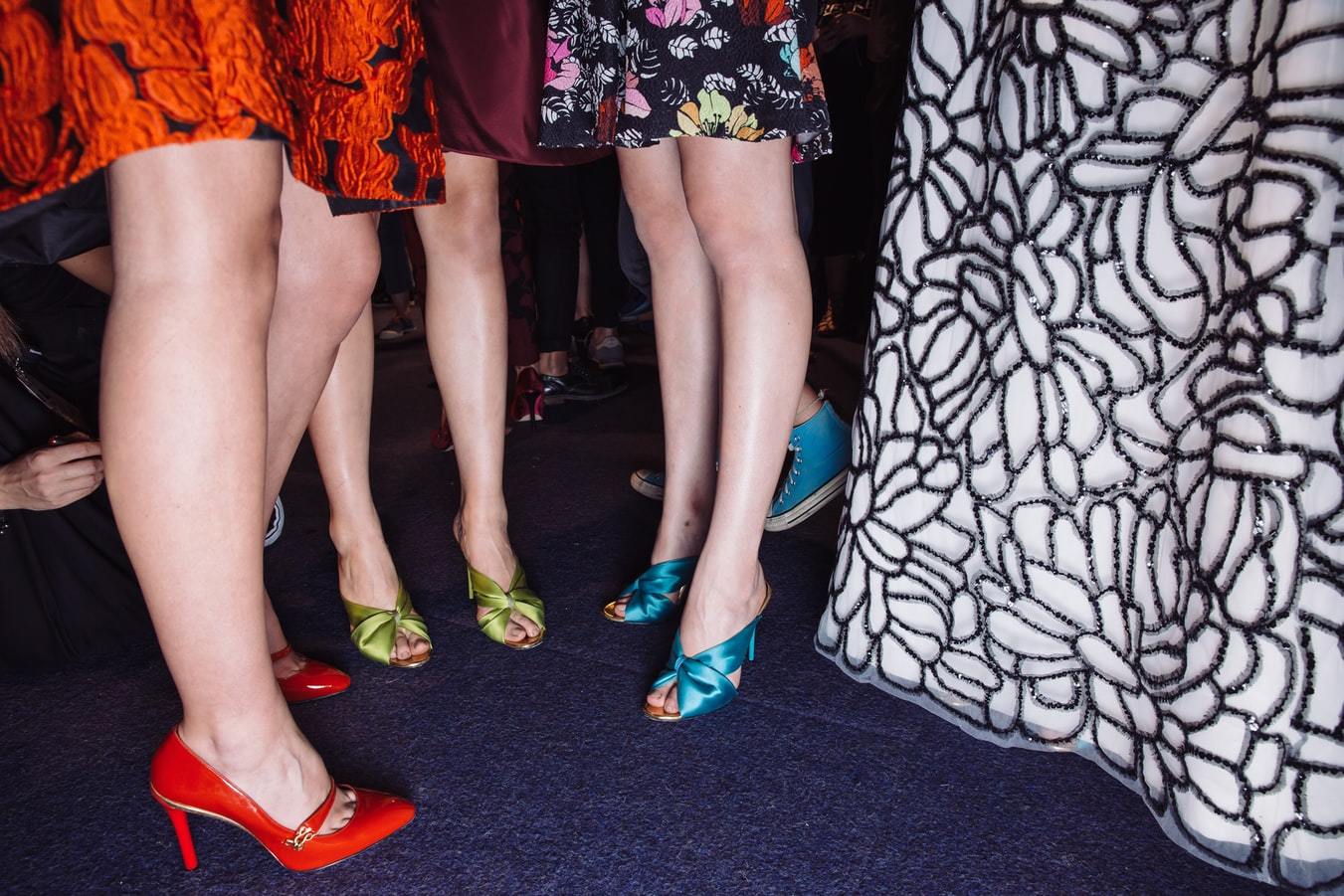 Dresses never go out of fashion all year round. While we may need to adjust how we style our dresses to cooperate with the significantly chillier temperatures, they never need to be removed from our wardrobes altogether. While some people may reserve dresses exclusively for the summer period, the range of casual, knitted and midi pieces stocked at NET-A-PORTER prove otherwise.
As the leather look and the matrix-esque style is a big trend this AW20, the GANNI Zip-detailed leather dress is the perfect way to incorporate a dress into your winter wardrobe. Featuring puffed sleeves, which is another AW20 trend, contrast stitching and utility details, style this dress up or down with trainers or heels. Even better, the high-quality leather and midi length means that you have fewer concerns about getting too cold.
Animal print is yet another trend that has taken the year by storm, and GANNI continues to deliver, ensuring your wardrobe is always looking its best. The Leopard-jacquard mini dress is a stunning structured dress that works well for both day and evening wear. Better yet, the design is lightweight, meaning the dress is perfect for all year round. In the winter, style this dress with tights and chunky boots.
For another answer to the perfect winter dress, look no further than Gucci. The Intarsia wool and cotton-blend mini dress is an alternative way to embrace dresses as winter fashion this season. Despite the mini length, knitted dresses are perfectly paired with tights and ankle boots to ensure a look is winter-ready. Featuring the classic GG Supreme monogram in contrasting white stitching, splayed upon a pretty pink canvas, this Gucci dress promises to brighten up the season.
Level-up your Loungewear with Sporty & Rich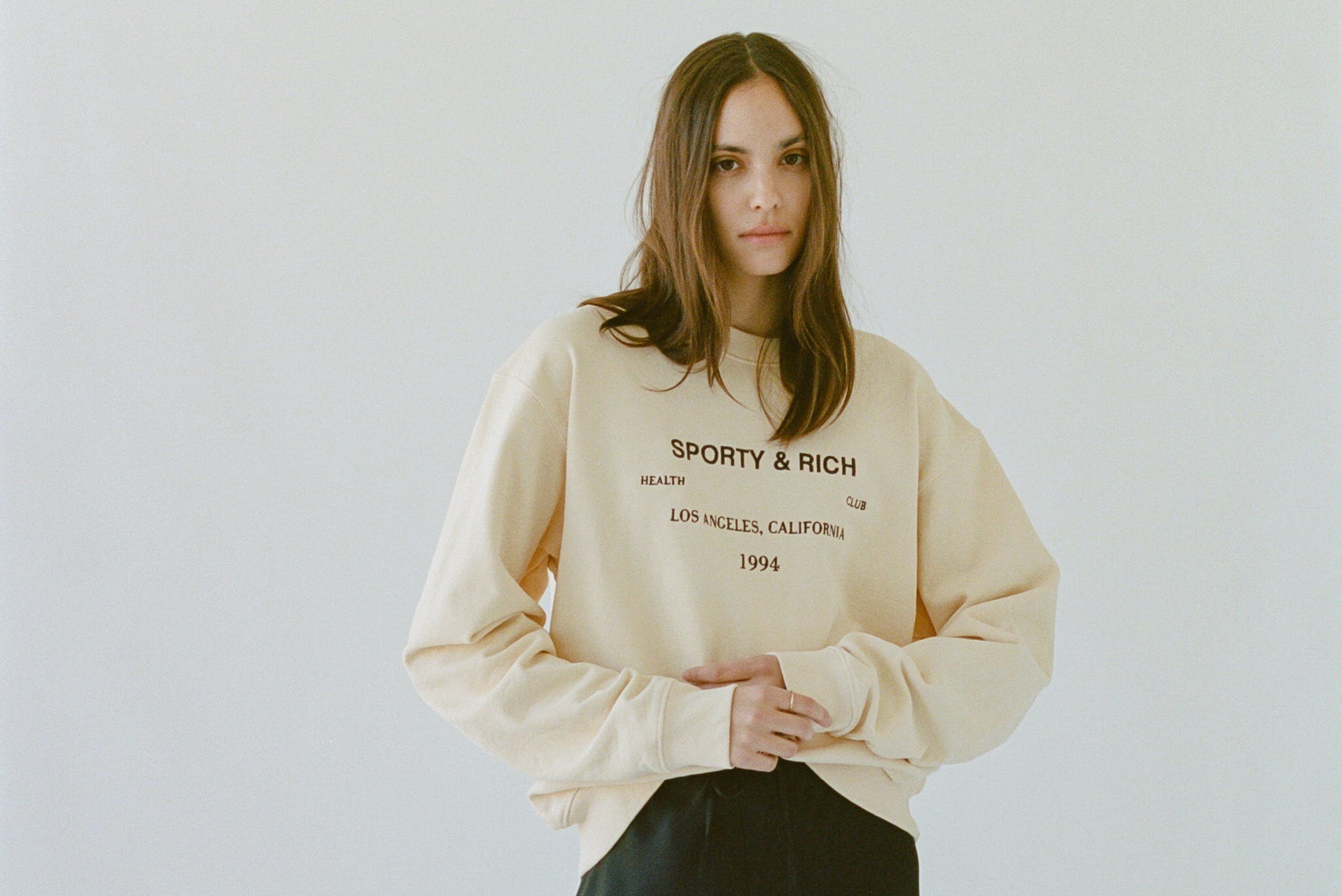 A brand that has made a statement this season is Sporty & Rich. While their collection available at NET-A-PORTER is strikingly in line with the loungewear trends due to increased time at home, Sporty & Rich attire reminds us that loungewear and comfy clothes can be synonymous with fashionable. Who said staying at home requires a complete abandonment of feeling and looking good? While we are all very much entitled to the odd pyjama day, lockdown restrictions don't have to also restrict us from wearing clothes we love while being at home. With the designer collections available at NET-A-PORTER, get yourself runway-ready with pieces that are fresh off the runway and current for this season.
Launched as a lifestyle and activewear brand in 2015, country club attire and iconic professional athletes inspire the aesthetic. Sporty & Rich makes use of a bright colour palette, and '90s style relaxed silhouettes, encapsulating both a timeless feel, while also proving to be a breath of fresh air in what would be an otherwise dreary season ahead with their use of colour.
The track pants and sweatshirts from the collection are made from fleece-lined cotton-jersey, ensuring you can prioritise comfort, warmth and style, all at the very same time. Featuring an earthy and bright, Pistachio tone, and a warm, yet vibrant Peach Pie colour and more, Sporty & Rich makes it easy to brighten up your wardrobe no matter the season.
So, for those who want to level-up their loungewear, explore the Sporty & Rich range today available at NET-A-PORTER.