FAQ's
Can I Get a Cadbury Gifts Direct Discount Code?
Yes. The best place to pick up a money-saving Cadbury Gifts Direct discount code is right here at MyVoucherCodes. Our team regularly updates the page with all the best codes and offers so check it out today.

Is There a Cadbury Gifts Direct sale?
Yes, you can find great Cadbury Chocolate offers and Cadbury Gifts Direct discounts on their website, so check it out today.

What Payment Methods Do Cadbury Gifts Direct Accept?
Cadbury Gifts Direct accept a variety of payment types. Simply select from any of the following: VISA, Mastercard, American Express and PayPal.

How much does Delivery cost
Standard Delivery charges are calculated according to the overall cost of your order. For orders which are £10 and under, delivery will cost £3.95. Orders over £10 cost £5.50.

Cadbury Gifts Direct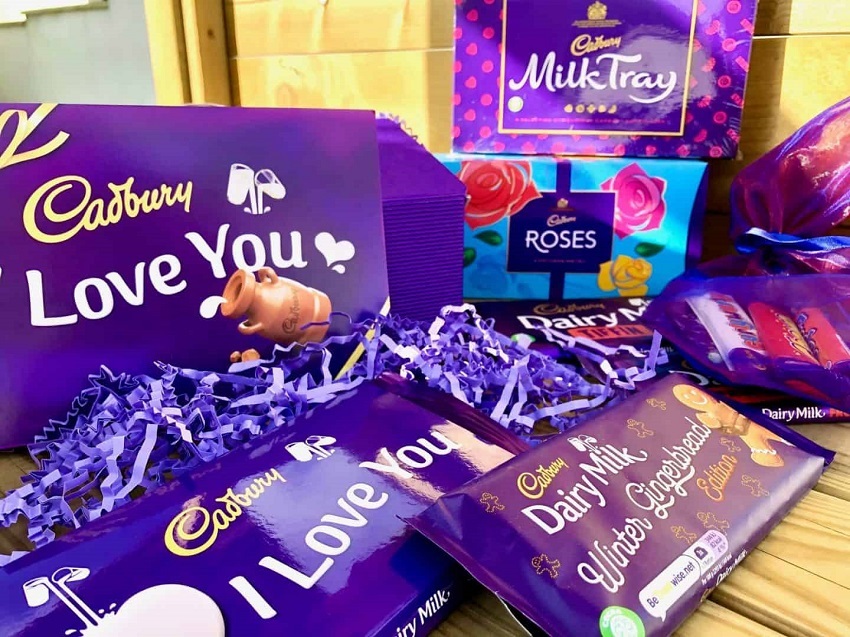 Are you a chocolate lover? Or perhaps you know someone who is? Either way, make sure you check out and shop the incredibly tasty collection of chocolates and sweet treats with the best of Cadburys Gifts Direct. With a versatile range of chocolate products and types to choose from, you can pick up great chocolate treats which make for the perfect gift or present and celebrate special occasions.
Pick up some scrumptious chocolates in their delightful range of seasonal gifts. This includes everything from Easter Gifts to Father's Day gifts and even a spooky-inspired Halloween Gift set which is perfect for kid's and children. Alternatively, you can shop for your favourite chocolate brand on their website to discover all of your favourite flavours in one place. Top brands to taste and buy include the classic Cadbury Dairy Milk and the Cadbury Roses for those who like a pick n' mix chocolate style section.
If you're looking for chocolate to gifts for special occasions, the Cadbury Gifts Direct collection of Occasion chocolates is perfect for this. Explore the likes of Get Well Soon Gifts, Congratulations Gifts, Thank You Gifts and even Wedding Gifts which all feature delicious chocolates that everyone will love to receive.