View Terms & Conditions

View Terms & Conditions

See website for full details.
Offers for Healthspan were last updated Tuesday 3 August 2021 10:53
Healthspan Codes That You've Missed
Most Popular Healthspan Code & Discount
| Offer Description | Expires | Discount Type |
| --- | --- | --- |
| 20% off Student Discount | | Deal |
| Up to £6 off per Pack when you Subscribe and Save | | Deal |
| £5 off for You and a Friend with Friend Referrals | | Deal |
| Get Great Savings on Selected Joints Supplements in the Sale | | Sale |
| Over 50's Supplements from Only £6.50 | | Deal |
FAQs
Can I get Healthspan Discount Code?
Yes. There is category wide and sitewide codes offered by Health Span from time to time. There are also MyVoucherCodes exclusive voucher codes to look out for.
Do Healthspan Offer Student Discounts?
Yes. They offer a 20% discount on orders for students who verify their status using Student Beans. More
information and links to sign up
to Student Beans can be found on the dedicated student page.
What Delivery Options are Available at Healthspan?
Healthspan offer free 2nd class delivery, 1st class delivery and a courier service that will arrive the next day if the order is placed before 1pm. An order placed after 1pm on a Friday or over the weekend will be dispatched on Monday.
Healthspan Hints & Tips
For all your health product needs, head over to Healthspan, and with these helpful hints and tips, you can save yourself a tidy sum on your order:


Save on your order with a Healthspan subscription, where you'll get discounts and a hassle-free experience.
Sign into your Student Beans account and get yourself a tidy 20% off with the Healthspan student discount offer.
Treat yourself and a friend with the Healthspan refer a friend offer, giving you a fiver off for referring them, and they'll get a fiver off their first order.
Get signed up to the newsletter to get all the Healthspan deals straight to your inbox, and all you need to do is pop in your email address to start saving.


Using Your Healthspan Discount Code


Click 'Get This Offer' on the MyVoucherCodes Healthspan page


Copy the Healthspan promo code that appears and click the link to be taken to the website


Shop for your favourite vitamins, supplements, healthcare and pet products


When you've finished shopping, follow the link to check out


On the checkout page, apply your Healthspan voucher code by entering it in the 'Coupon Code' box


The discount will be applied and the order total will change


Click 'Proceed to Check Out'


Check out, pay as usual and enjoy your savings


Seasonal Healthspan Offers
Healthspan has
special offers
all year round, with items reduced to clear and 'last chance to buy' items meaning there are some great savings to be had.They also hold sales to coincide with major sporting events, like the 'Grand Slam' sale during Wimbledon, which has discounts of up to 50%.The Healthspan 'Heroes' sale is another chance to bag some bargains, but you'll need to be quick; their best-selling products - like Vitamin D supplements, Glucosamine and Cod Liver Oil - are at a reduced price for a limited time only.Healthspan's Black Friday deals each November are also a chance for you to stock up on your favourite supplements at lower prices.
Don't Miss Out on Healthspan Vitamin D this Summer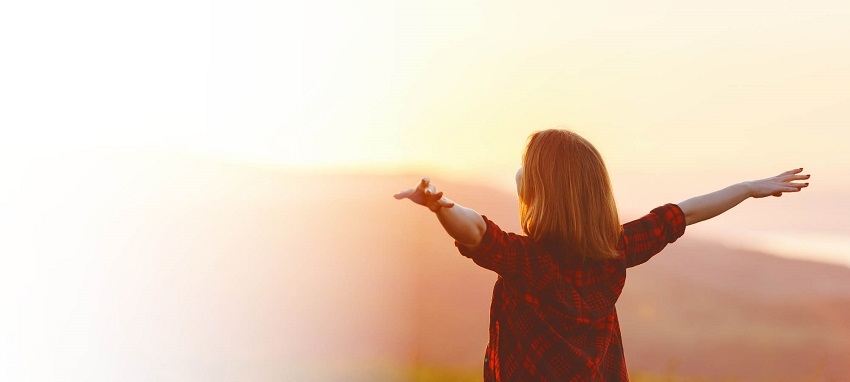 Now that summer has officially arrived, obtaining our Vitamin D supply naturally might be just that little bit easier. While the hopes of a sun-soaked holiday might still be on the cards for some in 2021, you can always fall back on the next best thing instead, with Vitamin D from Healthspan, to ensure your well-being never takes a hit.Although vitamins and supplements hardly make up for your much-needed time away, Vitamin D encompasses a wide range of health benefits that extend beyond the advantage of some unpredictable UK sun. From supporting your bones and teeth with calcium intake, aiding a functional immune system, as well as muscle function, Vitamin D promises a whole lot more than a holiday.
Vitamin D at Healthspan
Healthspan offers an exceptional range of vitamins and supplements to accommodate everyone, no matter their needs and preferences. Whether you feel comfortable with tablets and capsules or you favour alternative forms such as gummies and sprays, Healthspan ensures no one misses out on their vital intake. The range of Vitamin D available caters for a wide range of people depending on your needs. Choose from super-strength, vegan-friendly, and apple and blackcurrant flavoured gummies to entice the little ones, ensuring your daily dose of vitamins has never been easier.Healthspan promises the best for your body, creating all Vitamin D formulations in the natural D3 form, rather than the synthetic and less beneficial D2 alternative. So, to top up your sun-intake this summer 2021, treat your body to a fruitful dose of Vitamin D from Healthspan.
Support your Body with Top Supplements from Healthspan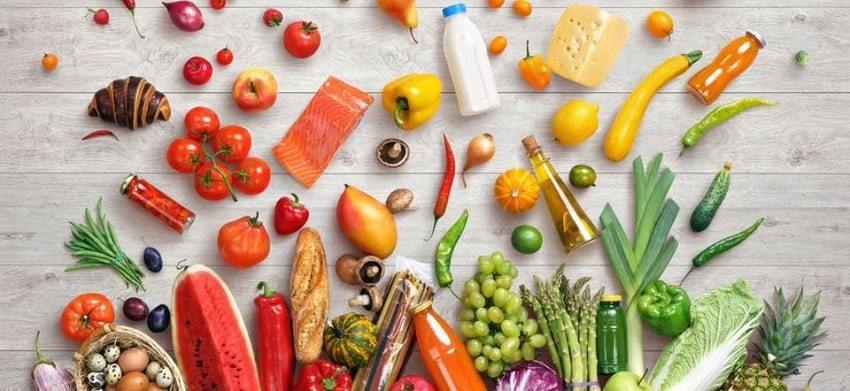 By adding multiple vitamins and supplements to your daily routine, you're helping to support your diet and target an area of your body that needs some extra attention. While we often begin thinking about appropriate vitamins and supplements when a problem arises, Healthspan vitamins and supplements are ideal for encouraging all-over top performance and well-being by preventing any possible issues. For all-over coverage, browse the range of Healthspan multivitamins to cover all bases.
Healthspan Probiotics
Probiotics are live bacteria supplements that boost the bacteria found in the digestive system. Live bacteria supplements and prebiotic supplements work by containing several carefully selected strains of friendly bacteria, alongside various other nutrients the bacteria need to work. Probiotic supplements possess many positive health benefits concerning the proper functioning of our bodies and gut health. Healthspan offers a selection of 'friendly' bacteria supplements combined with vitamins such as vitamin D3, vitamin B12 and vitamin B6 if you're interested in beginning probiotic supplements alongside another vitamin or supplement. By opting for variations that include a range of vitamins, it's easier than ever to work on eliminating your concerns and supporting your body to feeling its best and reaching complete health.
Healthspan Iron
IronCare from Healthspan promotes healthy blood, energy levels and immunity, ensuring you feel your best. Iron supplements restore your iron levels, combatting tiredness and fatigue for ultimate efficiency. Suitable for vegetarians and vegans, Healthspan iron is ideal for those missing out on a vital iron intake from their diet. While iron supplements can be harsh on your stomach, Healthspan promises a stomach-friendly supplement, so your daily dose has you feeling better than ever. Don't forget to keep an eye here at MyVoucherCodes for an array of Healthspan voucher codes and deals.
Boost your Health with Healthspan Turmeric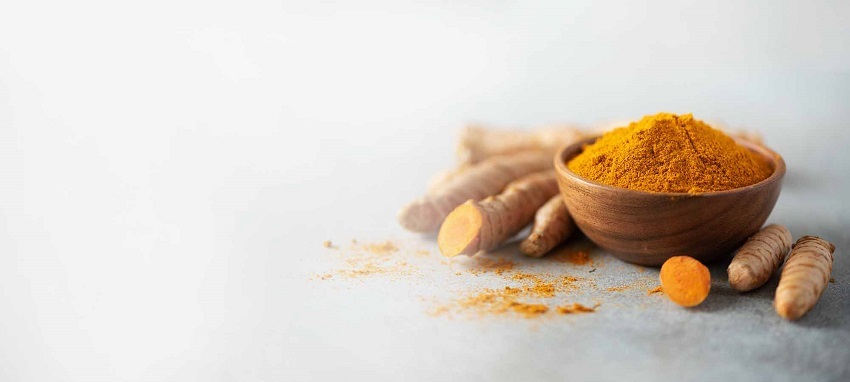 Turmeric is known to have a vast amount of health benefits, making this supplement a great addition to almost anyone's diet. Praised for centuries and used in traditional Chinese and Ayurvedic medicines, turmeric continues to gain popularity for its health perks across the globe, certifying that this supplement is no fad.
Turmeric at Healthspan
The vast range of turmeric options on offer at Healthspan means that you're guaranteed to find the perfect form to help your body and well-being thrive. Including turmeric for optimal absorption, supplements with a combination of ingredients, and even turmeric for your furry friends, you won't be disappointed with the range available.
Bestselling Turmeric
Try out Healthspan's most popular form, Opti-Turmeric capsules, for optimal absorption, fast-acting NovaSOL® curcumin and a hearty dose of vitamin C, ensuring you experience turmeric in its best possible light. With all the best ingredients easily enclosed within a convenient capsule, these supplements support cartilage formation and aid immune health. Healthspan's Turmeric with BioPerine Black Pepper Extract include natural extracts of turmeric and black pepper with vitamin C, which makes an ideal combination to combat overall well-being. The addition of black pepper supports nutrient absorption properties and acts as a natural enhancer that increases the absorption of powdered turmeric. Healthspan's popular turmeric supplements promise only the best results, benefitting immune, bone and cartilage health.
Free From Turmeric
Explore the range of turmeric supplements accessible with Healthspan. Whether you're looking for a bonus of Omega 3, Glucosamine and more, there's turmeric to target the desired needs of anyone. Most of the supplements are suitable for vegetarians, vegan and gelatine free diets, don't miss out today.