How can I use my Hawes and Curtis discount code?
With these simple instructions, you can use our Hawes and Curtis discount code to save money on the latest high quality suits, shirts and blouses.
Click to show your favourite discount code on the MyVoucherCodes Hawes and Curtis page. A new window will pop up that reveals the code, which you can copy and use for great savings later.
MyVoucherCodes will send you to the Hawes and Curtis website where you can browse their luxurious collection. It's easy, just open the previous window.
Shop for your favourite products at Hawes and Curtis, and add items to your shopping basket.
Click on the checkout button in the top right hand corner of the website.
After you've entered your delivery details, double check that your discount code is valid for your products so you can get great savings.Enter your Hawes and Curtis promotion code into the 'promo code' box to the right of your order details.
Once your order total has changed, you can checkout and enjoy your discounted Hawes and Curtis products.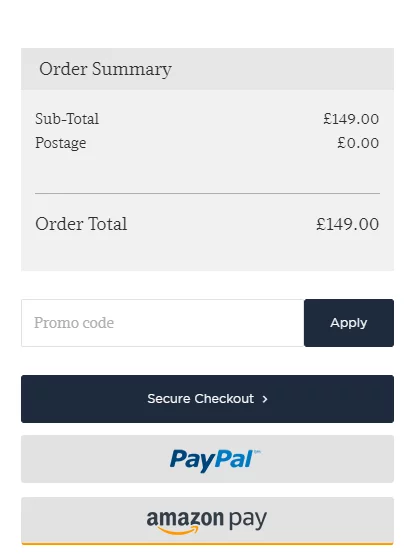 How can I get the best discounts at Hawes and Curtis?
Here are a few hints and tips from our experts, so you can make even more savings at Hawes and Curtis.
You can enjoy a fantastic 15% off if you're aged 18-26 or if you're a student.
Hawes and Curtis offers a return policy up to three months after your purchase, so no need to worry about any bad fits.
Hawes and Curtis offer so many deals online - check out their clearance sale and enjoy their massively discounted selection.
Use our Hawes and Curtis discount vouchers to save as much as possible.
What great seasonal offers are available at Hawes and Curtis?
Hawes and Curtis offers a variety of shirts for any seasonal occasion. But make sure you check online to see what discounts they offer at the time.
At Hawes and Curtis, Black Friday is a big deal. They offer a variety of formal shirts, Curtis shirts and womenswear at competitive prices. You can stuff your wardrobe with the finest quality garments and save yourself a ton.
Hawes and Curtis January sales are also one to watch. So, to keep up to date, sign up with your email. By signing up, you'll find out about any new discounts at Hawes and Curtis, and make sure that you'll never miss the latest sales.