How do I use my Holiday Extras discount code?
Follow our simple instructions for using promo codes to get a discount the next time you shop with Holiday Extras.
Click to show the voucher code on the MyVoucherCodes Holiday Extras page. You will see a separate window which tells you that a new tab has been opened and your discount code has been applied automatically.
MyVoucherCodes will automatically take you to the Holiday Extras website in a new tab.
Enter the airport you are flying from, as well as the time and date you would like to park and collect you car into the Holiday Extras website.
You will then be offered different parking options such as park and ride and meet and greet. Here you can select your preferred parking option.
Holiday Extras will then offer you a range of parking packages. Simply choose the most useful package for you by clicking 'book now'.
A new page will show options of more money-saving extras. You can choose to add these, or simply click 'continue to payment' on the right hand side of the screen.
The last step is to easily enter your payment information and enjoy your Holiday Extras savings!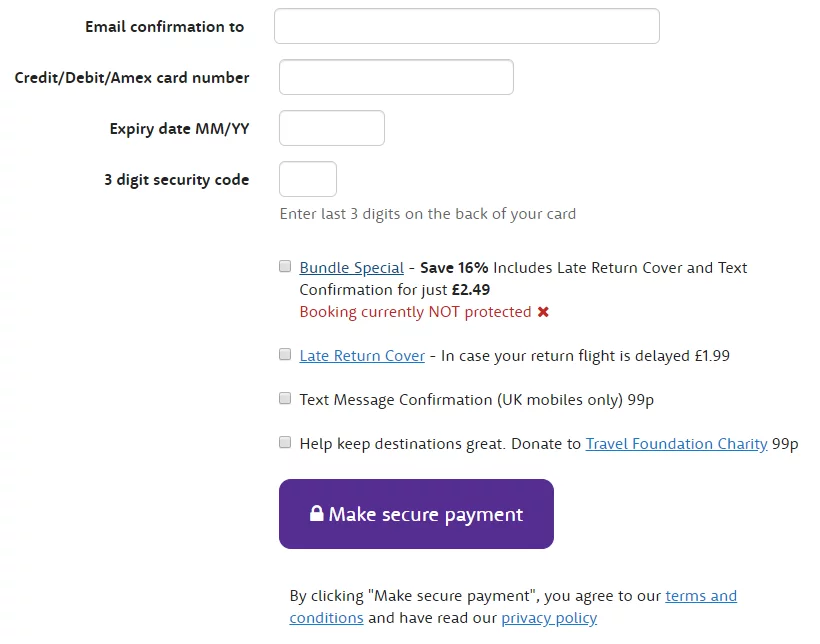 You can save even more money at Holiday Extras
Take advantage of even more Holiday Extras discounts when you follow our expert hints and tips.
By becoming an email subscriber you automatically get 15% off at Holiday Extras. You also receive exclusive discounts to help you continue to make great savings.
The Holiday Extras app also gives you the opportunity to enjoy extra benefits, including receiving personal notifications as your watched items drop in price.
Make huge savings when you book your parking as early as possible on Holiday Extras. Once you've done it, it's one less thing to worry about!
When you book your parking and hotel together you can save loads on your airport parking. There are even ways to get airport parking for free if you book an overnight stay and airport parking together.
Use Holiday Extras Airport Parking discount codes from MyVoucherCodes to save money the next time you're booking a holiday.
What seasonal deals does Holiday Extras offer?
Holiday Extras has many discount codes available throughout the year, varying from month to month.
During the festive period, Holiday Extras holds a Christmas competition with the opportunity to win the 'Better Start' package including an airport hotel, airport parking and airport lounge for your next trip.
You can also get the very best out of winter breaks to destinations such as Amsterdam, Iceland and Dublin using Holiday Extras.