Premier Inn Hints & Tips
Get a little luxury in your life with a stay at the Premier Inn, and with these helpful hints and tips you can bag a bargain on your booking:
Treat yourself to a delightful dinner for a discounted price by checking out the Premier Inn meal deal, where you can get up to 25% off food on the night of your stay.


Take the whole family on a trip and save yourself a few quid with Premier Inn free breakfast for the little ones.


Check out the Premier Inn offers section for the biggest and best discounts, from weekend savings, to location-based deals, you can save big.


By being flexible, you can save a bundle. Try to avoid times when big events are on, and check out a range of dates to get the most out of your money.
FAQs
Can I get a Premier Inn discount code?
There isn't typically a Premier Inn voucher code on offer. It's worth checking MyVoucherCodes for the latest Premier Inn voucher codes, deals and sales.
When are Premier Inn breakfast times?
The breakfast is served between 5:30am and 10:30 am on Monday to Friday. It's 6am to 11:30am on weekends. The Premier Inn breakfast price is £9.50 for the full breakfast and £7.50 for continental options.
Is there a Premier Inn near me?
On their website you can search for a Premier Inn by entering the place name, the post code or the name of the hotel.
What time is Premier Inn check-in?
Your room will be ready for 2pm on the day of your arrival. If you're arriving after 11pm you'll need to let the staff know as the doors may be locked. Checkout is at 12am on the day of your departure.
What rooms are on offer at Premier Inn?
There are standard rooms, family rooms, twin rooms, Premier Plus rooms which over more comfort and luxury than standard rooms, and accessible rooms.
What is the Premier Inn 'Good Night Guarantee'?
Premier Inn say that if you don't have a good night's sleep, you'll be given your money back. Let the staff know if there's a problem. More information can be found on
the 'Good Night Guarantee' page
.
How to use your Premier Inn promo code?
Using our website, find a promo code that applies to the order you are looking to make. Once found, unlock the code and copy.


Using an alternative tab, make your way to the Premier Inn website and find the right order for you if you have not done so already.


Make sure that the code you have chosen applies to the booking you are making.


Fill in all required details for your booking.


Proceed to payment, copy and paste your Premier Inn discount code into the box and click "Apply" to receive your discount.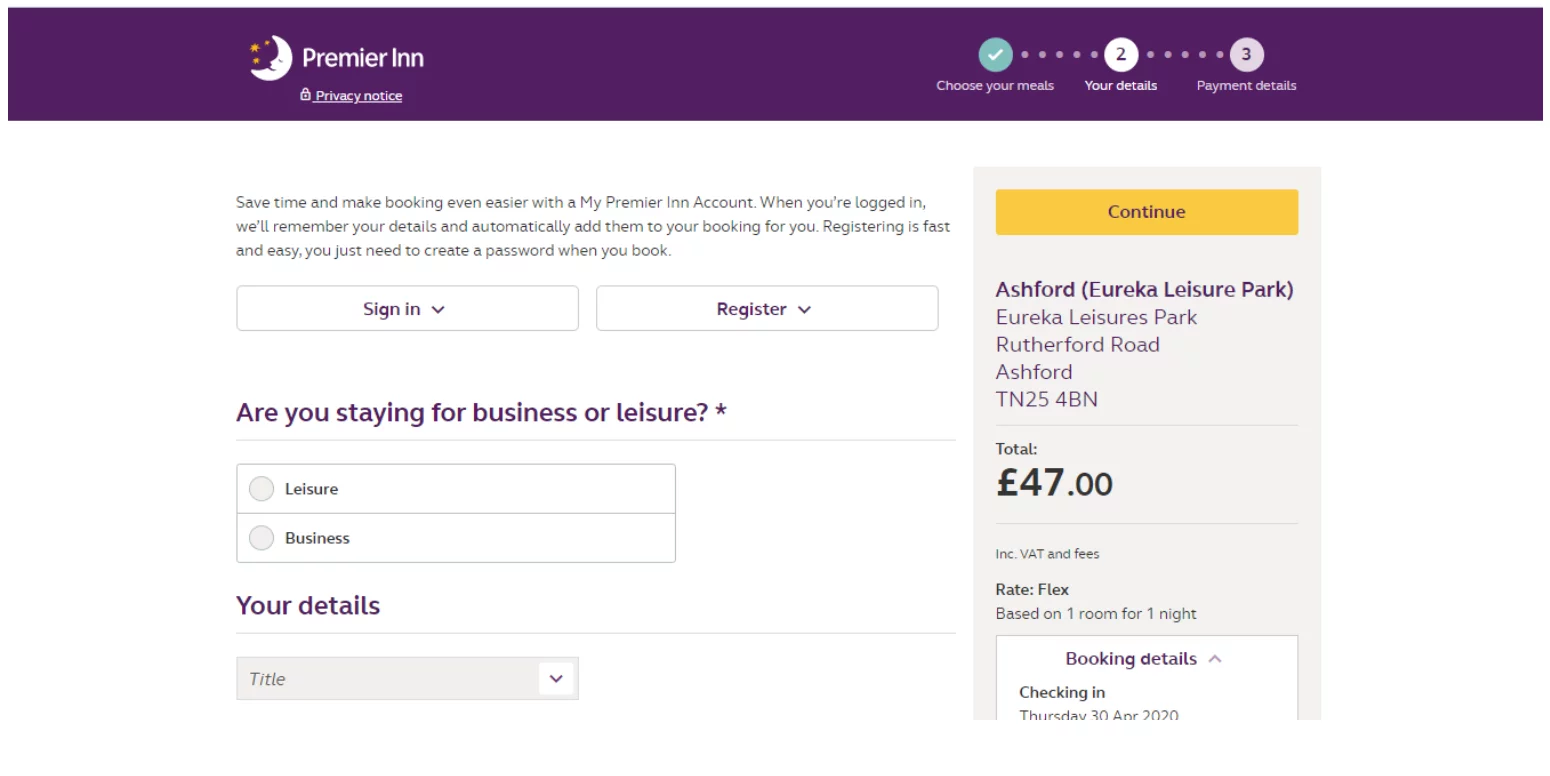 Stay Safe and Staycation
Travel might have been given the green light, but it's understandable to feel apprehensive about heading abroad while Covid 19 is still a real threat on the continent. But that doesn't mean you should miss out on you summer holiday, and Premier Inn can give you the relaxing stay you deserve while you're away.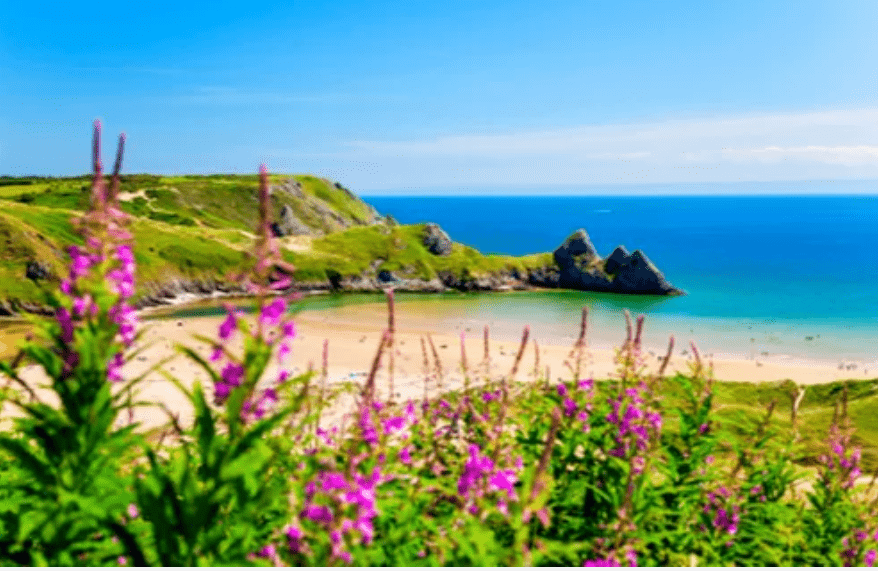 When you need sand for it to be a real summer holiday, Premier Inn Blackpool can give you a blast of the great British holiday you've been craving. You can feel the thrills on the rides at Pleasure Beach, Climb Blackpool Tower for a killer selfie, and treat yourself to an ice cream on Central Pier. That's a proper British break.
If a culture packed city break is more your style, there are loads to choose out of the Premier Inn locations. You could visit the Bullring for a fab day hitting the shops in Birmingham, or head to Premier Inn Manchester and visit the trendy Northern Quarter that's packed with hip bars and restaurants. City breaks are what you make of them, and you'll have everything on your doorstep with prime locations.
To get away from the crowds and congestion, a trip to the countryside will be just the thing to reset your soul. If that sounds like the kind of selfcare you need after a stressful few months, Premier Inn Lymington will put you right on the edge of the New Forest. Our advice to book in autumn and catch the leaves turn on woodland walks. Just take some cosy outdoors wear.
Whatever your ideal break, Premier Inn has the right location to give you the summer break you deserve.
Traveller Guides - A Better Breakfast
A good brekkie will set you up for the day and there's few better than a Premier Inn breakfast. There's so much to choose that you'll never leave hungry and we're about to prove it.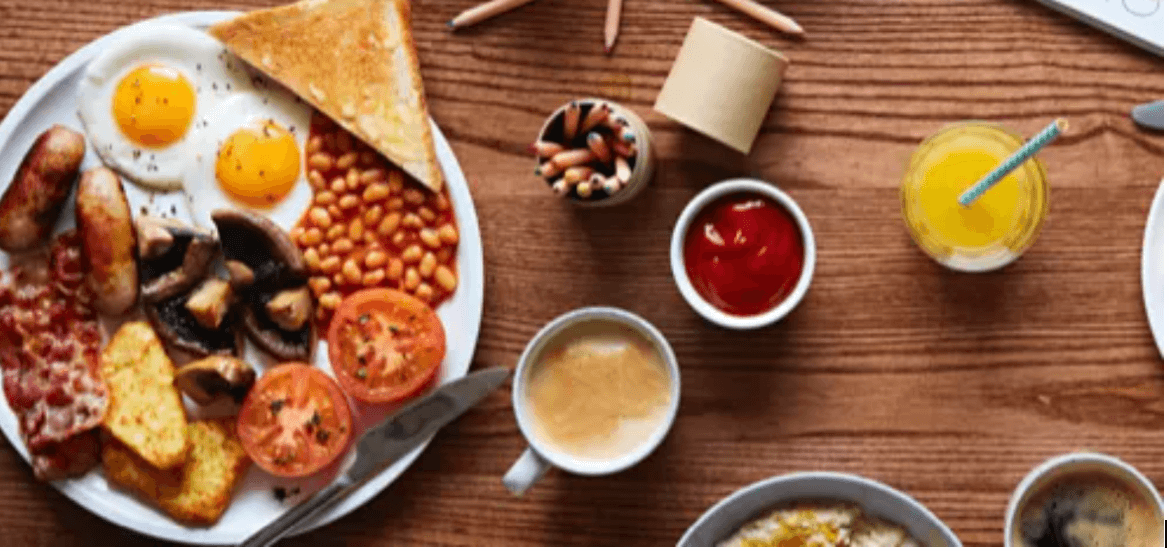 There's nothing like a good old-fashioned full English to start a morning and the only thing better is getting as much bacon as you want. That's what Premier Inn offer. But this isn't your typical hotel breakfast buffet. All the hot food is cooked fresh to order and you can still get as much as you like, and there's none of this excluding all the good stuff your get at some less reputable places. If you want six sausages, have at it.
It's not all about a fry up though. There's also a massive continental selection include that you can visit as much as you like. There's pastries, cereal, toast, and even fresh pancakes with your choice of topping. It's a massive selection and if you don't fancy something cooked, there's no chance you'll leave anything but stuffed.
A Premier Inn breakfast is £9.50 per person and can be added to the price of your room to keep things nice and simple. Best off all, kids will eat completely free to give you one less thing to worry about.
When you're ready to book your next trip, grab a Premier Inn discount code and save yourself some money on the best breakfast in the business.
Traveller Guides - Enter the Hub
Premier Inn are known for comfortable stays, friendly staff, and a cracking breakfast to set you up in the morning. And now with The Hub, you can get all that in a super modern, super stylish room that's packed with high tech features.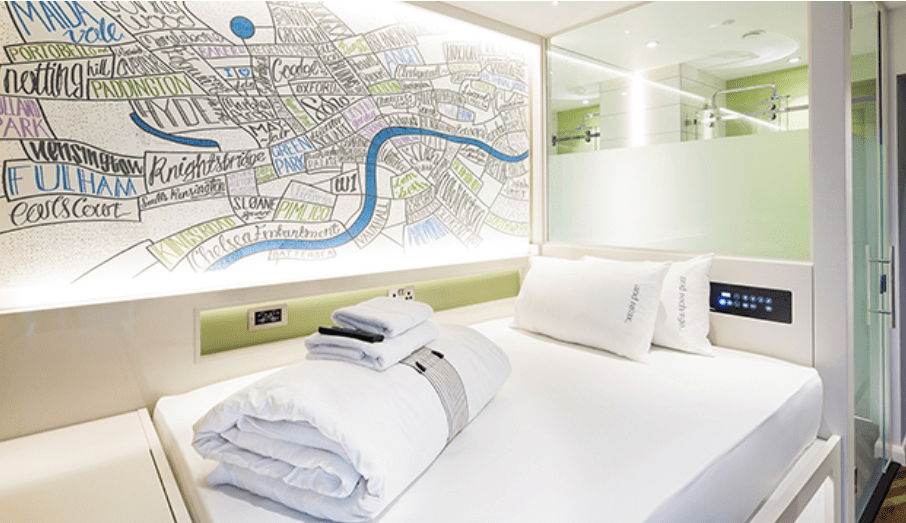 Every single room has a sleek touchscreen touch screen control panel that keeps the lighting and temperature at your fingertips. You'll also find fancy 40" TVs, high powered monsoon showers and free superfast WIFI to give you the best experience possible.
They might have gone all out on the high-tech gizmos and given their rooms a modern new look, but they haven't forgotten what's made Premier Inn the nations go to hotel. It all comes down to a great night's sleep and all the Hub rooms come fitted out with the same exclusive Hypnos mattress that has had weary travellers coming back time and again. Match that with the proper black out curtains and you'll sleep soundly for longer. Just don't miss breakfast.
You'll find these snazzy rooms all over London and Edinburgh right now and they make a perfect base for a shopping trip and an incredible place to lay your head after a culture trip. They give you a contemporary option for you next city break and offer a new experience in your hotel stay.
Check the rooms out today and discover all the fancy features that make Premier Inn The Hub a cut above.
Traveller Guides - Zip Inn
Premier Inn have taken hospitality back to the essentials with their 'Zip' concept. A great night's sleep, friendly service, and a hassle free stay is always on the room key cards.

You won't get the fancy extras when you visit Cardiff's Premier Inn Zip. Instead they'll do the basic brilliantly and deliver incredible value for money. Where else can you book yourself a stay for £19 a night, we'll wait.
In these brilliantly basic rooms, you'll get all the essentials packed into a pod style room that has been meticulously designed you save as much space as possible. You can go for a single or twin room that will contain a compact bathroom complete with power shower, a small TV, and overhead storage to take care of your bags.
On site you'll find a bar that offers drinks and light snacks when you need a quick bite. There are workstations and free WIFI throughout to keep you connected when you've got work to get on with. And in the morning, you can tuck into a simple breakfast for only £3.95.
Zip is all about providing a hassle-free stay that delivers exactly what's needed for a whole lot less. If your heading into Cardiff for a night out or a days shopping, this is a value option that offers the basics done right.
Checkout Premier Inn Zip to see what they have to offer and save on a stay today.