EXCLUSIVE
View Terms & Conditions

View Terms & Conditions

1. The £50 Amazon.co.uk digital gift card giveaway ("Promotion") is subject to the following terms and conditions. By entering the Promotion entrants will be deemed to have read and accepted these terms and conditions. 2. The Promotion is organised and operated by The Global Voucher Group Limited of Imperial House, Imperial Way, Newport NP10 8UH ("Promoter"). 3. The Promotion is open to all UK residents aged 18 years or over except employees of the Promoter, their families, agents and anyone else connected with administration of the Promotion. 4. The Promotion will run from 30 Jun 2021 23:00 until 30 Sep 2021 22:59 ("Promotion Period"). 5. All entrants who (i) subscribe to receive the Promoter's electronic marketing during the Promotion Period and (ii) Love Holidays confirms have spent £1200 or more (excluding all gift card purchases and top-ups and delivery or collection charges) before 30 Sep 2021 22:59 at the Love Holidays via the link provided on www.myvouchercodes.co.uk ("Promoter's Website") shall be eligible to receive a free £50 Amazon.co.uk ("Gift Card"). 6. You will not be entitled to a Gift Card if you click on any other links or visit any other websites before making your purchase at the Love Holidays or if you make use of any other offer or promotion in connection with your purchase which is provided by the Promoter or Love Holidays (including any discounts, codes, savings, credit and/or points). 7. Only one entry per entrant during the Promotion Period shall be accepted. 8. Gift Card Rewards redeemed against Love Holidays purchases will be available 90 days after your confirmed date of travel. 9. Gift Cards may be downloaded via the "member section" of the Promoter's Website. Entrants should note that Gift Cards may expire after a certain date and their use may be subject to the retailer's own terms and conditions. 10. No entries from agents, third parties, organised groups or applications automatically generated by computers will be accepted. No incomplete or corrupted entries will be accepted. Any entries not made during the Promotion Period or otherwise in accordance with the entry instructions and these terms and conditions will be rejected. 11. The Promoter reserves the right to substitute, in its sole discretion, the Gift Card with an alternative award of equal or greater value. 12. The Promoter reserves the right to ask for satisfactory proof of identity, age and/or address as a condition of award of the Gift Card. 13. The Promoter reserves the right to amend or alter the Promotion or these terms and conditions at any time or to terminate the Promotion at any time without prior notice due to circumstances beyond its reasonable control. Any changes to the Promotion or these terms and conditions will be posted on the Promoter's Website at www.myvouchercodes.co.uk. 14. Personal data submitted by entrants in connection with the Promotion will be processed by the Promoter in accordance with the Promoter's privacy policy, which is available at www.myvouchercodes.co.uk/privacy. 15. The Promoter does not accept any responsibility for any damage, loss, injury or disappointment suffered by entrants or as a result of acceptance of the Gift Card, but nothing in these terms and conditions shall operate to exclude the Promoter's liability for death or personal injury suffered as a result of the Promoter's negligence. 16. The Promotion and these terms and conditions are governed by the laws of England and Wales and are subject to the exclusive jurisdiction of the English and Welsh courts.
EXCLUSIVE
View Terms & Conditions

View Terms & Conditions

1. The £100 Amazon.co.uk digital gift card giveaway ("Promotion") is subject to the following terms and conditions. By entering the Promotion entrants will be deemed to have read and accepted these terms and conditions. 2. The Promotion is organised and operated by The Global Voucher Group Limited of Imperial House, Imperial Way, Newport NP10 8UH ("Promoter"). 3. The Promotion is open to all UK residents aged 18 years or over except employees of the Promoter, their families, agents and anyone else connected with administration of the Promotion. 4. The Promotion will run from 30 Jun 2021 23:00 until 30 Sep 2021 22:59 ("Promotion Period"). 5. All entrants who (i) subscribe to receive the Promoter's electronic marketing during the Promotion Period and (ii) Love Holidays confirms have spent £2000 or more (excluding all gift card purchases and top-ups and delivery or collection charges) before 30 Sep 2021 22:59 at the Love Holidays via the link provided on www.myvouchercodes.co.uk ("Promoter's Website") shall be eligible to receive a free £100 Amazon.co.uk ("Gift Card"). 6. You will not be entitled to a Gift Card if you click on any other links or visit any other websites before making your purchase at the Love Holidays or if you make use of any other offer or promotion in connection with your purchase which is provided by the Promoter or Love Holidays (including any discounts, codes, savings, credit and/or points). 7. Only one entry per entrant during the Promotion Period shall be accepted. 8. Gift Card Rewards redeemed against Love Holidays purchases will be available 90 days after your confirmed date of travel. 9. Gift Cards may be downloaded via the "member section" of the Promoter's Website. Entrants should note that Gift Cards may expire after a certain date and their use may be subject to the retailer's own terms and conditions. 10. No entries from agents, third parties, organised groups or applications automatically generated by computers will be accepted. No incomplete or corrupted entries will be accepted. Any entries not made during the Promotion Period or otherwise in accordance with the entry instructions and these terms and conditions will be rejected. 11. The Promoter reserves the right to substitute, in its sole discretion, the Gift Card with an alternative award of equal or greater value. 12. The Promoter reserves the right to ask for satisfactory proof of identity, age and/or address as a condition of award of the Gift Card. 13. The Promoter reserves the right to amend or alter the Promotion or these terms and conditions at any time or to terminate the Promotion at any time without prior notice due to circumstances beyond its reasonable control. Any changes to the Promotion or these terms and conditions will be posted on the Promoter's Website at www.myvouchercodes.co.uk. 14. Personal data submitted by entrants in connection with the Promotion will be processed by the Promoter in accordance with the Promoter's privacy policy, which is available at www.myvouchercodes.co.uk/privacy. 15. The Promoter does not accept any responsibility for any damage, loss, injury or disappointment suffered by entrants or as a result of acceptance of the Gift Card, but nothing in these terms and conditions shall operate to exclude the Promoter's liability for death or personal injury suffered as a result of the Promoter's negligence. 16. The Promotion and these terms and conditions are governed by the laws of England and Wales and are subject to the exclusive jurisdiction of the English and Welsh courts.
Offers for Love Holidays were last updated Thursday 29 July 2021 10:49
Love Holidays Codes That You've Missed
Most Popular Love Holidays Code & Discount
| Offer Description | Expires | Discount Type |
| --- | --- | --- |
| Free £100 Amazon Voucher with Bookings Over £2000 Plus No Change Fees on Selected Flights and Hotels | | Reward |
| Free £50 Amazon Voucher with Bookings Over £1200 with No Change Fees on Selected Flights and Hotels | | Reward |
| Majorca Holidays from £90pp | | Deal |
| Summer 2021 Holidays Available from £121pp | | Deal |
| Green List Holidays from £80pp | | Deal |
Love Holidays Hints & Tips


Your holidays have never been more affordable, with monthly payments helping you to spread the cost, a host of flexible payment options, and deposits as low as £49.


If you find an identical holiday for cheaper elsewhere, loveholiday.com will refund you the difference within 24 hours of your booking - so it's worth checking a couple of sites even after you've picked out a bikini and bought the suncream!


If you're dying to top up your Vitamin D levels but can't face the summer sun prices, wait for the winter and soak up some end-of-year rays, with far-flung places like Mexico and Cuba offering an escape from the darker months and are often more affordable than summer holiday prices.


Holidays needn't be a big expense, with a Love Holiday promo code making the world of a difference to your bookings. Take a took at our selection and start planning your getaway today.



Schedule Your Getaway for 2021
The last year has been a strange year for travel, and with heading abroad being a little more complicated than usual, a staycation may be on the cards for you and the family.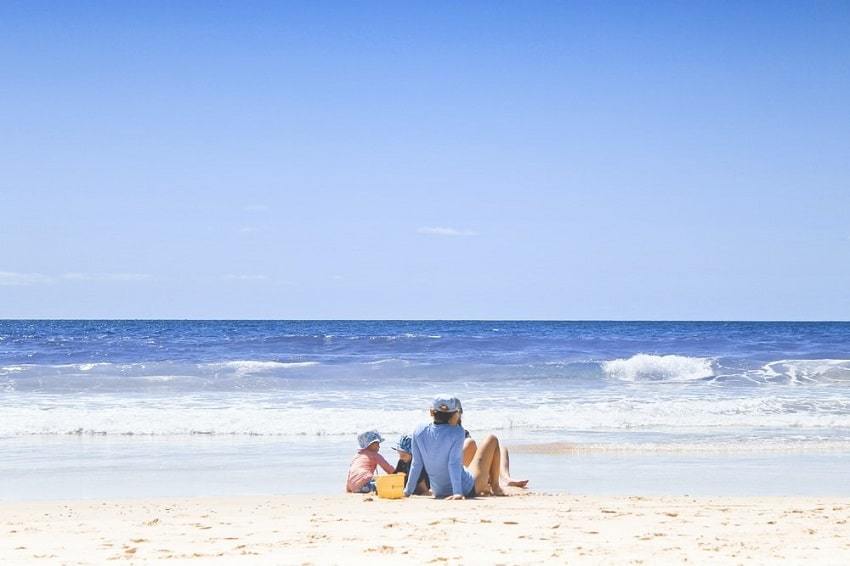 Jet off this Summer
With the newly announced lockdown easing measures, there's hope for a holiday in the Summer of 2021. So, give yourself something to look forward by booking ahead for next year, and you can even bag yourself a bargain on your getaway with the early bird deals on offer.
Go All-Inclusive
To get the most rest and relaxation for our money, you can't do much better than a Love Holidays all inclusive booking. Everything will be sorted, so you can pick out your holiday, out your feet up, and look forward to some family fun in the sun with your flights and hotel sorted.
Book in for a Dream Destination
With a ton of dream destinations on the cards you can take your pick. And with holidays to some of the destinations that have been the least affected by COVID-19, you have less to worry about. These include Greece, Romania and Croatia, so you can get an incredible and safe stay this season.
Book in for a Brilliant Holiday
So, check out what's available Summer 2021, and book yourself in for a little luxury with the family. It'll give you something to look forward too, and by booking now, there may be some brilliant Love Holidays early bird deals for you to take advantage of.
Leave it Last Minute
When we think of impulse buys, we think of an extra bag of sweets in our weekly shop. What we don't typically think of, is holidays. But some of the best deals on the market can be had when you leave it last minute. And it's a perfect way to save on a stunning city break.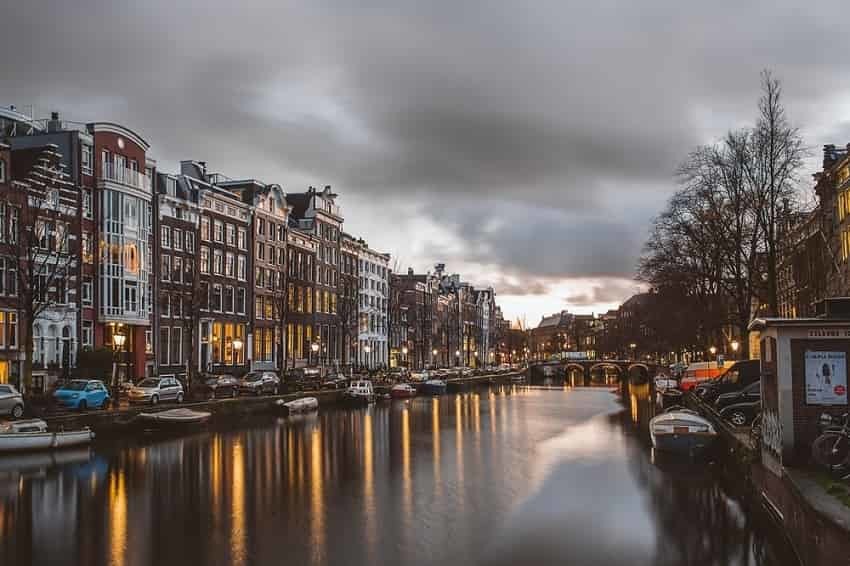 Getaway for the Weekend
When it comes to a free weekend, there's no better way to spend them than with a trip away in the city. Whether you're staying in the UK with a trip to London, Manchester or Liverpool, or you fancy heading abroad for a romantic getaway in Paris, Berlin or Amsterdam. With a Love Holidays last minute deal, you're covered.
Stunning City Breaks
Their city breaks are price matched, ATOL protected and have low deposits, so you can get the best price on your last minute getaway. Not to mention, you can spread the cost with monthly payments if you like.
Culture and Adventure
With cities like Tbilisi, Dubrovnik and Athens on the cards, you can get away to some of the countries that are least affected by the Coronavirus. Not to mention they're stunning getaway destinations. With culture, adventure, sunshine and cuisine on offer, you can't go wrong.
Lovely Last-Minute Deals
So, check out the Love Holidays last minute deals, pick out a destination, and get yourself a weekend away. And be sure to check out the latest government advice and the Love Holidays website to be up to date on the latest when it comes to coronavirus and how it could affect your travel.
What Else Does Loveholidays.com Offer?
Whether you're travelling as a couple, with the family or in a group, Loveholidays.com has put together a handy list of the most popular hotels for each everyone, meaning you can find out which hotels are perfect for romantic moments, provide entertainment for little ones, or encourage plenty of socialising.As a member of ABTA and offering ATOL protection, you can book in confidence with Loveholidays.com, safe in the knowledge that your holidays are secure and you will be looked after should the supplier fail.