View Terms & Conditions

View Terms & Conditions

By entering code when prompted for a promotional code, this offer entitles those who apply for a retail membership with Enterprise Car Club, to pay a reduced application fee of £10 and receive £10 driving credit.2. Please note this promotion does not apply to under 22 memberships of Enterprise Car Club.3. This promotion will only be applied if you are ultimately approved for membership and enter the promo code in the correct place.4. Driving credit applies to 'time and mileage' only and will be automatically applied to the new member's account once application is approved and needs to be used within 90 days of it being applied to your account.5. All reservations made as an Enterprise Car Club member shall be subject to the rates available on the Enterprise Car Club website at   https://www.enterprisecarclub.co.uk/gb/en/locations.html.6. This offer may not be used in conjunction with other promotional offers.7. This offer and these terms and conditions are additional to, and do not replace any terms of the agreement in relation to your rental, which contains important provisions relating to the hire of any vehicle and which shall continue to apply in full for the rental.8. This offer and these terms and conditions, and any dispute or claim arising out of or in connection with them, are governed by English law and you can bring legal proceedings in respect of this offer and these terms and conditions in the English courts. As a consumer, you will benefit from any mandatory provisions of the law of the country in which you are resident.  Nothing in these terms and conditions, affects your rights as a consumer to rely on such mandatory provisions of local law.9. Contact the Clubhouse team at membership@enterprisecarclub.co.uk for more information.10. This offer is promoted by Enterprise Rent-A-Car UK Limited trading as Enterprise Car Club of Enterprise House, Vicarage Road, Egham, TW20 9FB ("Promotor").
Offers for Enterprise Car Club were last updated Friday 26 November 2021 15:17
Enterprise Car Club Codes That You've Missed
Most Popular Enterprise Car Club Code & Discount
| Offer Description | Expires | Discount Type |
| --- | --- | --- |
| Stirling Residents Join for £20 and Get £20 Free Driving Credit | | Voucher Code |
| Inverness Residents Join for £20 and Get £20 Free Driving Credit | | Voucher Code |
| Surrey Residents Only: Join for £10 plus Free £10 Driving Credit | | Voucher Code |
| Nottingham Residents Join for £10 and Get £10 Free Driving Credit | | Voucher Code |
| Berwick Upon Tweed Residents Join for £1 and Get £10 Free Driving Credit | | Voucher Code |
More information about Enterprise Car Club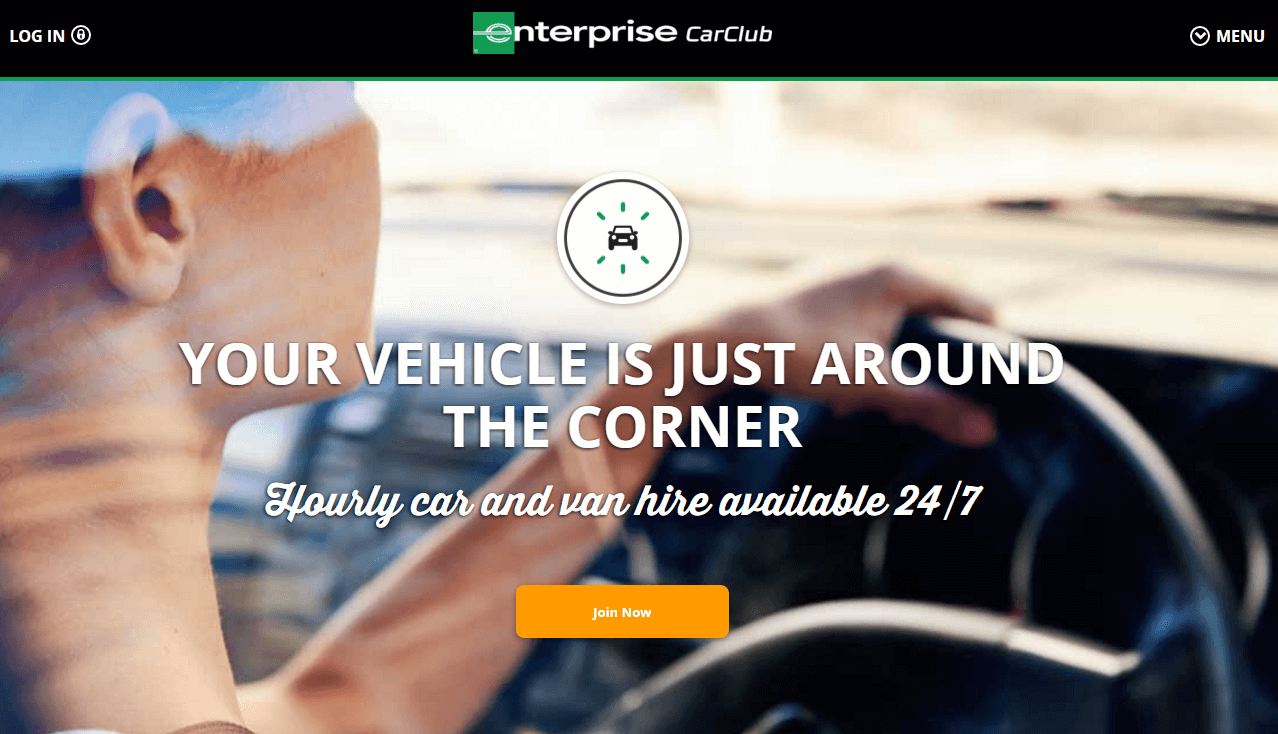 Enterprise Car Club has cars that are available 24 hours a day, 7 days a week, located in designated parking bays. Cars can be reserved online or by phone in advance or at the last minute. City Car Club takes care of insurance, tax, servicing, parking permits and cleaning so all you need to worry about is the driving. Enterprise Car Club is Britain's largest car club with cars and vans in 16 cities throughout the UK, including Southern England, Northern England, Midlands, Scotland and Wales. Vehicles are available for hire for as little as 30 minutes or long as they like with prices starting at just £4.95 an hour. Since launching in 2005, Enterprise Car Club's mission has been to convert the way the UK thinks about travel. Consumer mind-sets are changing to think more economically and environmentally and a car club is the perfect way of doing something nice for the planet.
Ranges that City Car Club covers across the UK are as follows


Cities in Southern England: London, Bath, Brighton, Southampton and Bristol


Cities in Northern England : Leeds, York, Manchester, Liverpool, Chester, Huddersfield, and Sheffield


Cities in the Midlands: Birmingham


Cities in Scotland: Edinburgh and Glasgow


Cities in Wales: Cardiff.