FAQs

How can I get a Hobbycraft discount code?
The easiest way to get Hobbycraft codes is to check with MyVoucherCodes before you order. Our team regularly updates their page with the best available deals to help you get crafty for less. You might catch an exclusive code for savings you won't find anywhere else.
Can I get free delivery?
Yes, all orders over £20 come with free standard delivery. If your item is large, you'll need to use a different delivery method that incurs a charge. You'll find all
the shipping details
on the dedicated delivery page.
Can I get a Hobbycraft student discount?
Unfortunately, the student discount is not currently available. This may change in the future and when it does, you'll find all the details on their MyVoucherCodes page.
What are the Hobbycraft opening hours?
Opening hours vary from store to store and depend on demand. Use the store locator to find your nearest Hobbycraft and their opening hours.
Hobbycraft Hints & Tips
Whatever your craft, you can find some supplies at Hobbycraft, and with these helpful hints you can grab deal on your hobby:
The Hobbycraft offers section is the first stop for all kinds of savings, with discounts, multi-buys and the Hobbycraft clearance, you can save big on cracking crafting supplies.
Take advantage of the Hobbycraft free delivery offer, with a £20 spend, you'll qualify, saving you a few quid.
It's worth keeping an eye out for a Hobbycraft student discount, once they go live, we'll have them listed here at MyVoucherCodes.
Sign up for the newsletter to get information on all the latest Hobbycraft deals, sent straight to your inbox, not to mention we'll have them all here at MyVoucherCodes, so keep your eyes peeled!
What else does Hobbycraft offer?

Need some last-minute help to make your child's school project go off with a bang? Hobbycraft's dedicated School Project page details step-by-step guides on how to make solar systems and Viking hats, 3D maps and castles, so your little one will have gold stars all round.
It's not just art supplies and decorations you can find at Hobbycraft, either. If you're planning a big surprise party, you can get everything you need to make it a special occasion. Hobbycraft's party supplies section offers party decorations, tableware, balloons and banners to really get the party started.
How to use your Hobbycraft promo code?
Using our website, search for a promo code that best fits the order you would like to make.
Click "Get Code" to unlock your voucher. Copy the code for later use.
Head over to the Hobbycraft website and browse the store.
Add all items that you would like to your "Cart" and proceed to checkout once finished.
Review your order, double-checking you have everything you want to buy.
Paste your Hobbycraft voucher code into the "Enter promotion code" box and click "APPLY" to get your discount!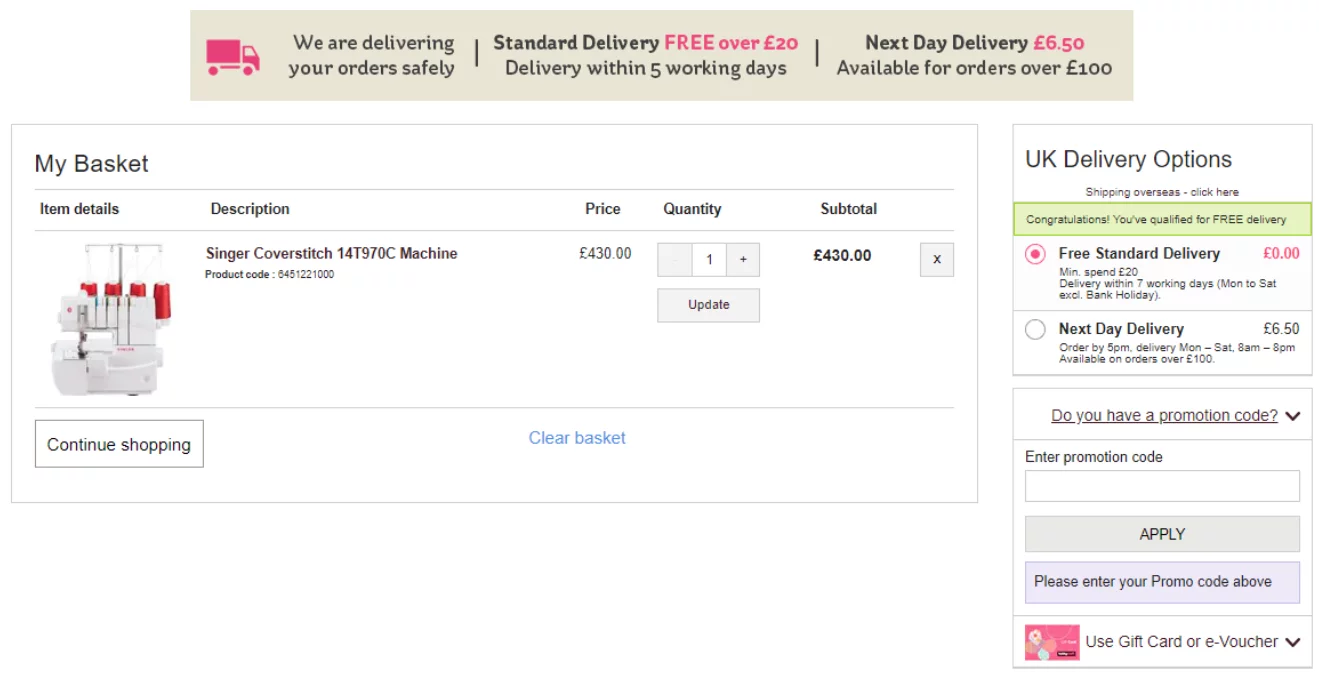 Make the Most of Online Shopping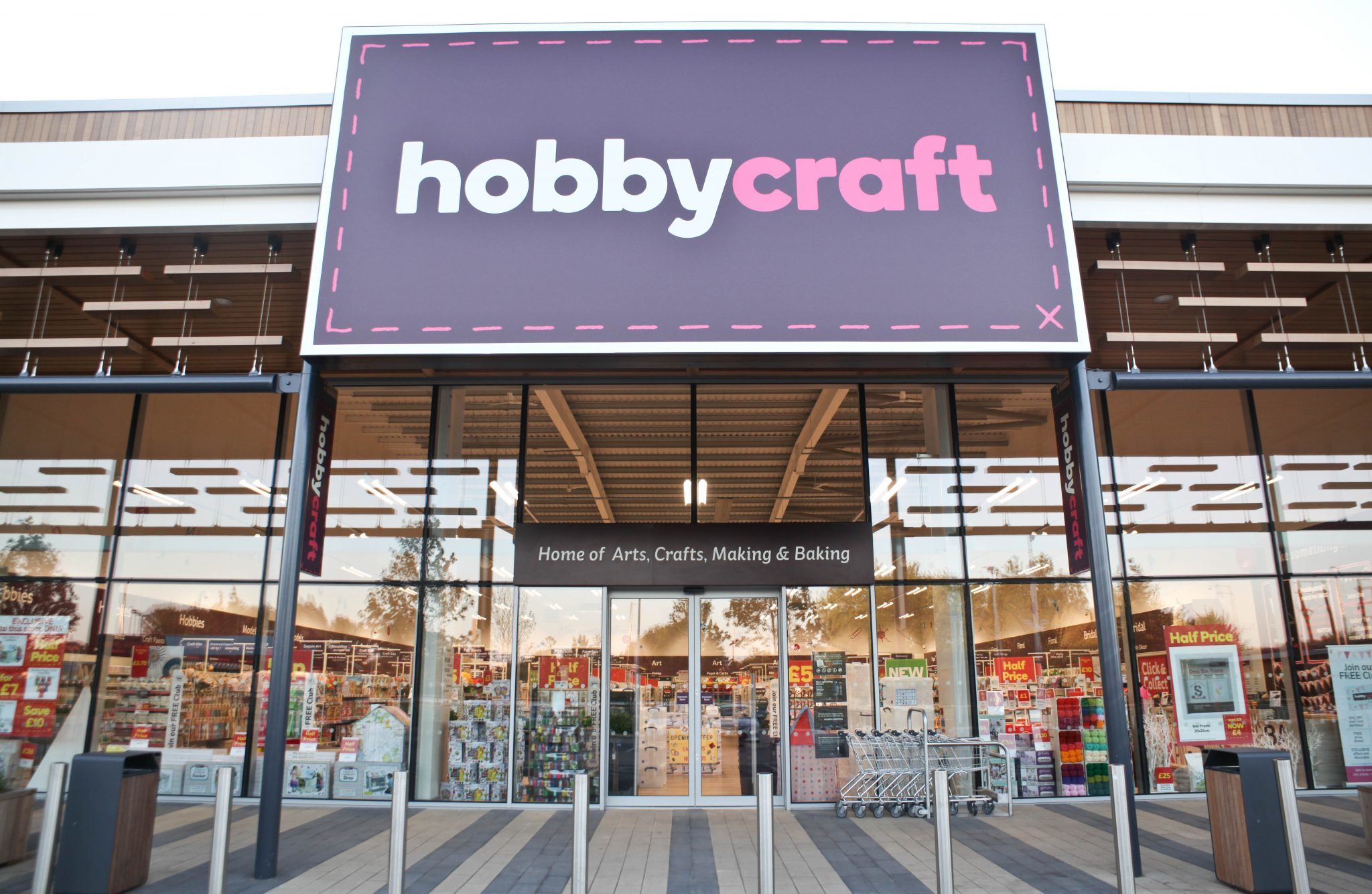 As new lockdown rules continue to make shopping uncertain, it can be hard to know how and where to get what you need on time. Throughout these times, Hobbycraft ensures they're always on hand for the craft bits and bobs you'll need to keep you busy at home.
While home delivery is often the most convenient way to shop online, there are some occasions where you need your items in a hurry. For those in Tier 4 areas, you can get your hands on your orders as fast as within one hour, if your order is in stock with click and collect up until Christmas. Whether you need some very last-minute presents, or crafts to entertain the family at home over the seasonal break, make the most of Hobbycraft today.
Keep updated with store statuses and the restrictions in place by visiting the Hobbycraft website. Whether you want to find your local store near you, check opening and closing times or contact customer services for any form of support, Hobbycraft is doing their best to keep their customers updated throughout these times.
While your local store may not always have the pleasure of welcoming you in person throughout the coming weeks, now is the perfect time to make the most of online shopping to get everything you need. Hobbycraft online has an abundance of stunning crafts, activities and supplies, so you're never bored while at home.
So, why not enjoy some of the great deals and discount codes available today and treat yourself, a loved one, or the whole family to something crafty online.
Pick Up a New Skill and Get Sewing this Winter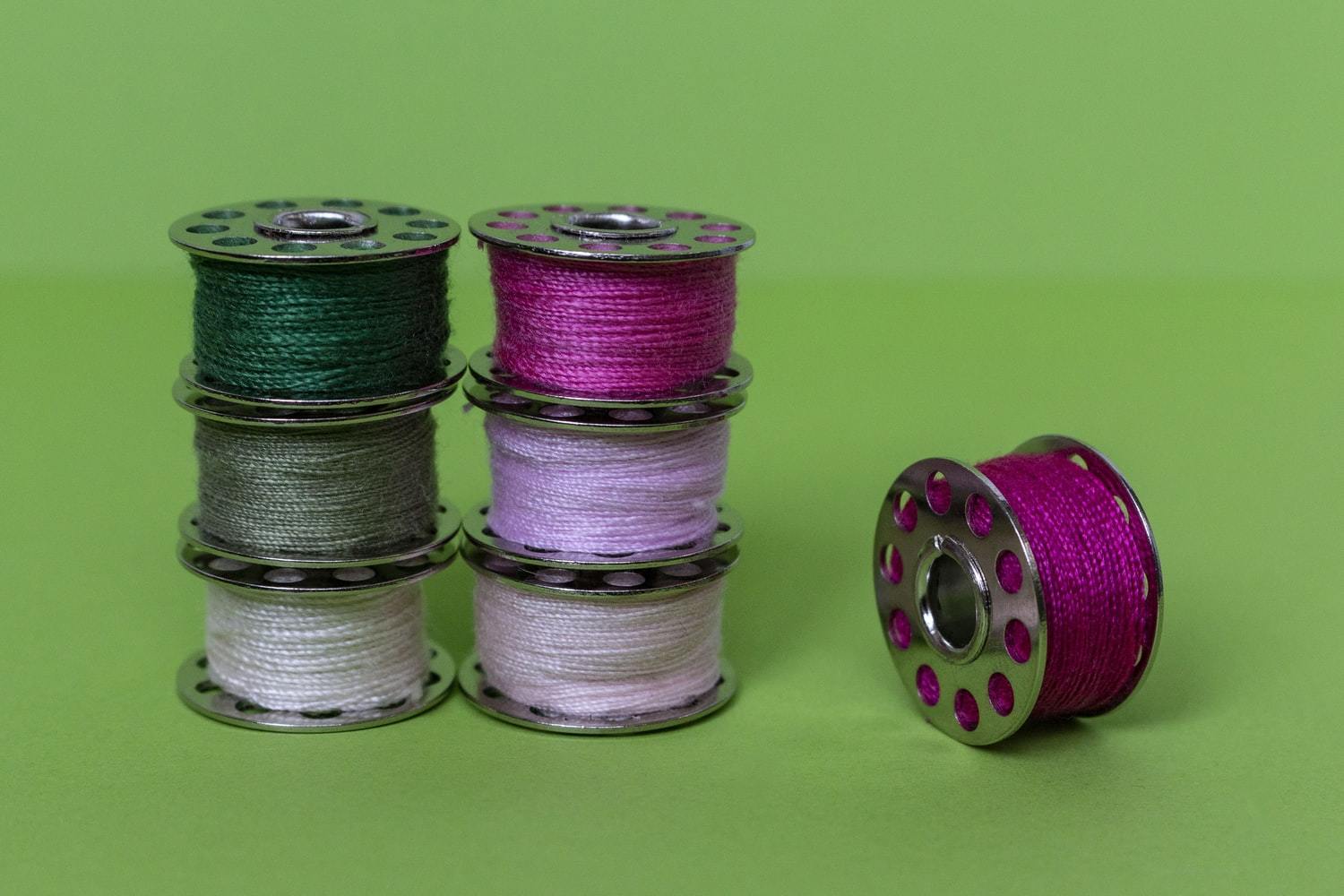 For those who are keen to pick up a new skill or hobby to keep you occupied at home, Hobbycraft is the place to visit. As most of us have spent more time at home over the past few months than ever, a hobby or activity to keep you busy is essential. Whether you're somewhat of an expert by now, or you're just starting to acquire a new skill, Hobbycraft has all the supplies needed to get you to where you want to be.
Sewing, knitting and crocheting are all great hobbies to pick up in the winter months. Not only can you use any spare time you have at home to enjoy something new to keep you busy and gradually work on your technique, but you can also make the most of anything you complete to keep you warm and cosy throughout the winter season. Whether you want to both occupy yourself and your wardrobe at the same time with your new hobby by making garments, scarves, hats and more with top quality wool, or treat your loved ones to a homemade sentimental gift, sewing, knitting and crocheting are all incredible skills to have.
If you are new to the world of sewing, then treat yourself to a sewing machine today. While sewing by hand is a necessary ability, a sewing machine is guaranteed to accelerate your progress by leaps and bounds. With a range of different styles, sizes, colours available, it's easy to find the perfect sewing machine for you at Hobbycraft. If you're short on space, why not explore the range of mini sewing machines on offer, while they're smaller in size, you still get the same great results.
Create Your Very Own Masterpiece with Hobbycraft Paints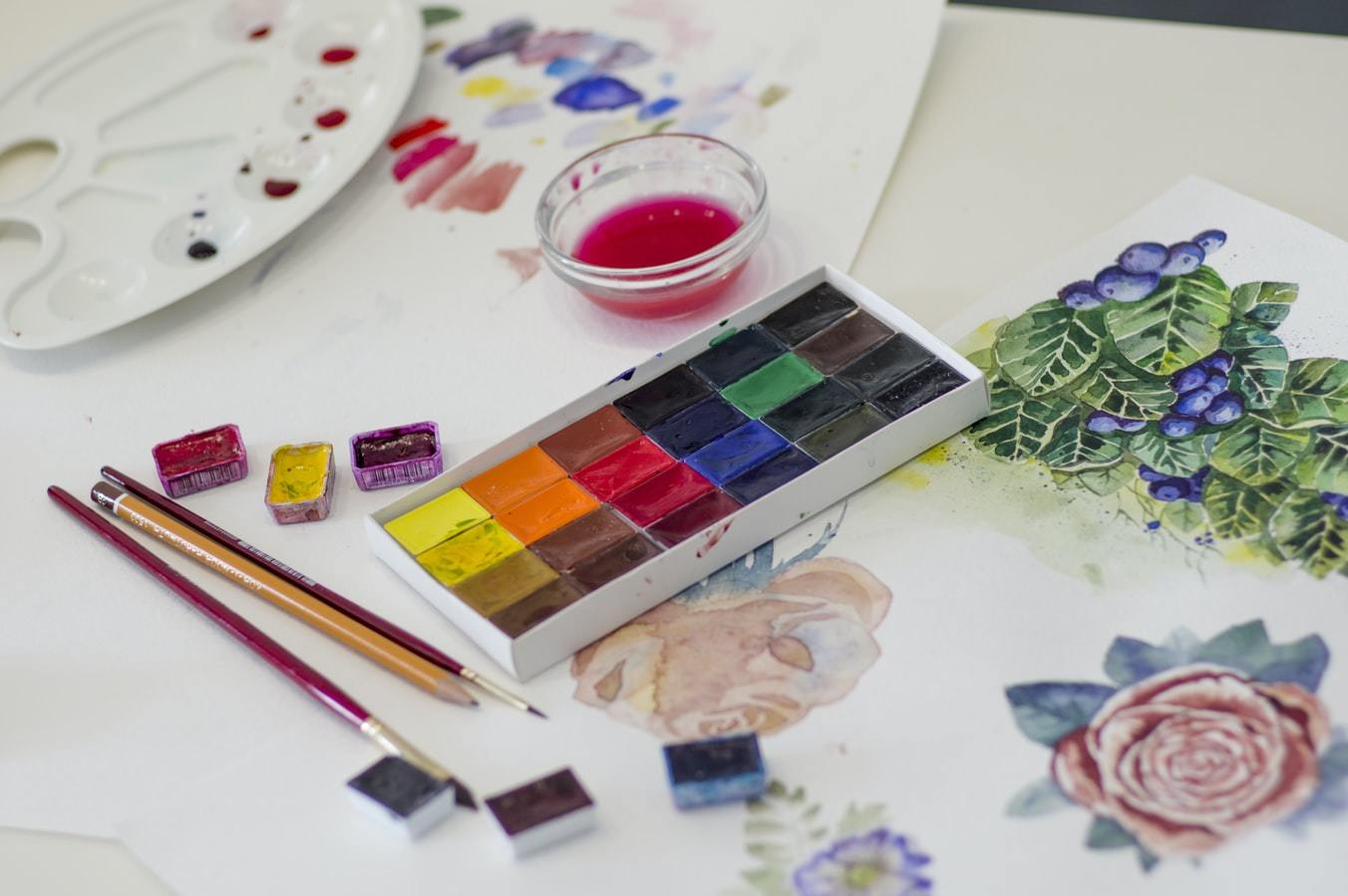 As restrictions continue to affect the possibility of outdoor fun, it's the perfect time to pick up some Hobbycraft essentials for guaranteed family fun. Enjoy great deals on art supplies and crafts, fit for the whole family and get creative at home this winter.
At Hobbycraft, arts & crafts are not just for the kids. Whether you need professional supplies, or you're using your extra time at home this winter to brush up on your art skills, Hobbycraft stock high-quality art essentials for incredible prices. All adults can join in on the fun with art supplies such as sketching books, premium paint sets and brushes, and let the little ones make the most of colouring books, assorted craft accessories and watercolour paints.
Brighten up your home with beautiful home-made paintings using great-value acrylic paint sets. From occupying the kids with some colour, a beginner looking for a complete starter kit, or you have a bit more experience with acrylic paints hoping to top-up your colour collection, Hobbycraft has a range of options to keep the family creative.
If you're new to painting and need a little extra guidance to create a masterpiece, then paint by numbers is the perfect way to get incredible results for those of us who aren't yet professionals. With paint by numbers kits available for kids, juniors and adults, catering for all different levels and abilities, no one misses out. Choose from a range of themes such as animals, travel and landscapes to bring your passions to life.
Whatever the occasion, arts & crafts are the perfect way to create hours of family fun while creating lasting memories.