FAQs
What delivery options are there at Card Factory?
They offer card 1st class Royal Mail delivery from 80p. They offer 2nd class card delivery from 70p. Parcel delivery starts at £2.99 depending on the items and whether you'd like 1st or 2nd class delivery.
Can orders be changed or cancelled?
You have 30 minutes to make changes to your order after this time it may already be processed. If that is the case you will need to return the item once you've received it and claim your refund.
Is there a Card Factory near me?
You can find your nearest branch on their 'Find a Store' page. All you need to do is put your town, city or postcode in the search box and you can find your local branch and essential information like opening times and contact details.
Can I get a Card Factory discount code?
Yes, codes do come around to save you more money on all your celebration essentials. Our team collects the best codes and deals on their page to give you a way to save on every order. Check back before placing and order and get a better deal every time you shop.
How to contact Card Factory?
If you need to get in touch with the customer service team you can request a call back via the live chat feature and a member of the team will get back to you. Alternatively, you can send an email to CFOnline@cardfactory.co.uk for a response within 24 hours.
Hints & Tips
Give a thoughtful gift for the perfect price with Card Factory, ad by making use of these helpful hints and tips, you can treat your loved ones for less:
If you are the kind of person that likes to plan ahead, you can score a fantastic saving with the Bulk Buy offers. You can save up to 50% if you bulk buy your greeting cards. Whether you're ordering thank you cards for your wedding guests, or bringing in all your greetings cards in one go, bulk buying will save you money.
Get yourself signed up for the newsletter, where you can get all the latest deals and offers sent straight to your inbox. It only takes an email address to get started and you'll never miss a saving again.
Put a personal touch on your occasion with the fabulous selection of personalised gifts and cards. These extra special prezzies are sure to put a smile on loved ones faces and the deals mean you don't have to spend a fortune either.
How To Use a Card Factory Discount Code
Follow these instructions to apply your Card Factory voucher code and unlock extra savings as you get the party started:
Search through our website for a code that best fits your order. Unlock your code and copy it for later.
Open up the Card Factory in a second tab and start to browse for your items.
Add each item you want to your cart, making sure it is eligible for discount.
Once finished, proceed to checkout and review your order. Make sure you have everything you need.
Copy and paste your Card Factory discount code into the "Voucher Code" box and click 'Apply'.
Getting Parties Started
Card Factory UK has everything you need to celebrate any occasion that arises. Whether you have a reason to congratulate a loved one, an upcoming birthday or a romantic milestone to celebrate, they have everything you need to make the occasion go down in history.
These are the experts in all-things cards and occasions, and attempting to find the perfect card is made easy with their vast collection. Whether you're celebrating fantastic news with a card or sending your sympathies to a loved one you can't see in person, every card is guaranteed to put a smile on their face when sent with love.
They go big on all the UK holidays, such as Christmas, Valentine's Day, Easter, and more, to ensure your loved ones feel extra special on these exciting days. With everything from cards, gifts, balloons, gift wrap and boxes, as well as all party essentials, including decorations, invitations, and entertainment, meaning that this is a one-stop shop for all celebration necessities.
The gift selection ranges from age-related gifts, personalised gifts, cute homeware pieces and more to keep as souvenirs of your special occasion. Whether you need a personalised wedding gift for a lovely couple or an end of year gift for your favourite teacher, grab a Card Factory promo code and save on celebrations today.
Make a Loved One Feel Special with Cards from Card Factory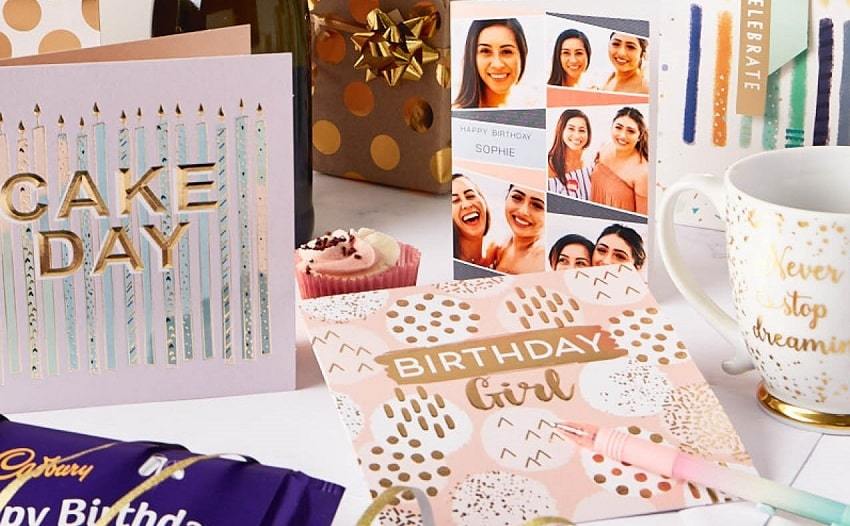 Although celebrations and occasions haven't been the same for many over the past few months with many restrictions in place, it's easy to ensure loved ones still feel extra special by shopping for cards, decorations, and token gifts from Card Factory. Don't let a big day pass by this year and treat family and friends to beautiful cards and eye-catching helium balloons that will show them how much you care. While grand celebrations still might be a long way off, birthdays, occasions and events can still feel exciting with Card Factory.There's an extensive range of cards available online at Card Factory, starting from just 79p. Card Factory is renowned for supplying cheap cards while still providing stunning quality, featuring different designs, themes, ages and relationship categories, so you never have to look too far to find the perfect card. From birthday milestones, anniversaries, or a new-born arrival, Card Factory has a card for every occasion. Card Factory birthday cards come in different shapes and sizes, ensuring you can go the extra mile while choosing a card to show how much thought you put in. Whether your little one currently can't get enough of a particular TV show or a friend has a favourite colour, the vast range gives you the option to make your card extra special.If a well thought out card isn't enough, explore the range of Card Factory personalised cards available. Whether you want to add some photos to relive memories, or include their name, so they feel extra special, your effort won't go unnoticed.Visit Card Factory online today and get ahead of any big celebrations you have coming up this year.
Celebrate Right with Card Factory Balloons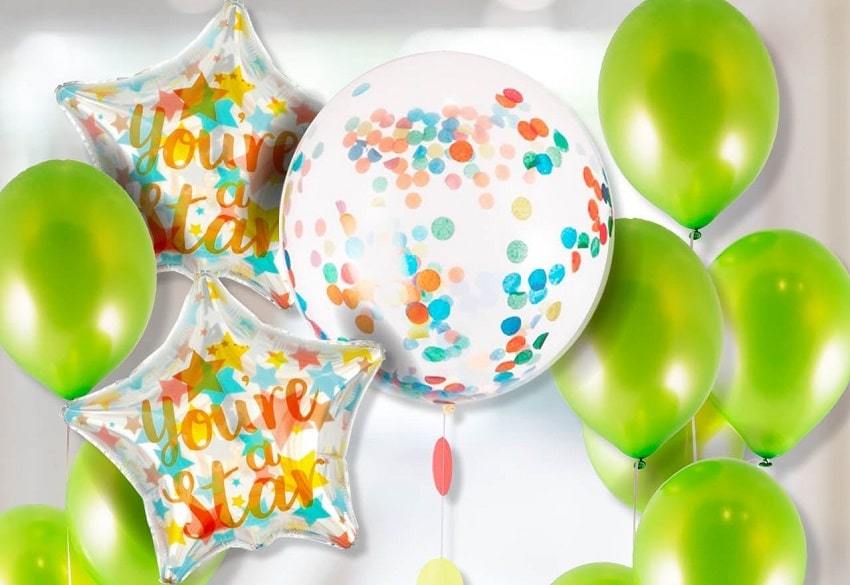 While you may have an abundance of gifts and a beautiful card ready to gift a loved one for their upcoming celebration, making your celebration space look the part for any planned occasions is vital. For some, have a more low-key event for a birthday, anniversary, or any other milestone at home may feel somewhat lacklustre, so make the day feel extra special with an elaborate display of balloons and decorations from Card Factory. Transform your home and make the celebration one to remember with the extensive range of balloons available. The stunning range of balloons and helium balloons available online at Card Factory UK is guaranteed to make any occasion feel worth celebrating. Narrow down your search and find the perfect selection of balloons for you by choosing from the different types such as number, plain, latex, helium & foil, letter, confetti, balloon displays and super-size. Whether you have a birthday in the household, or someone's landed a new job, there's reason to make any occasion a celebration.Card Factory provides a fast and efficient delivery service to get your celebration supplies to you ASAP. Many of the foil helium balloons can be delivered ready-inflated, so you don't have to worry about visiting your local store in person. Explore the range of helium and accessories available online to complete your balloon decorations, making your display look professional. To make your helium balloon display look even more impressive, pick up some Card Factory latex balloons for a cost-effective way to enlarge your efforts. Simple latex balloons come in packs of 6, 10 or singles, and prices start from just 99p, ensuring you can celebrate to the max on a budget.