Offers for Alexandra were last updated Monday 23 May 2022 09:00
Alexandra Codes That You've Missed
How can I use an Alexandra discount code?
With these simple instructions, you can use an Alexandra voucher code to save money on their fantastic products.


Click to show your favourite discount code on the MyVoucherCodes Alexandra page. A new window will pop up that reveals the code, which you can copy and use for great savings later.


MyVoucherCodes will send you to the Alexandra website where you can browse their extensive collection. It's easy, just open the previous window.


Shop for your favourite products at Alexandra, and add items to your shopping basket.


Click on the checkout button in the top right hand corner of the website. Enter your personal details and address.


Double-check that your Alexandra discount code is valid for your products so you can get great savings.


Enter your Alexandra voucher code into the 'Discount Code' box below your delivery options, and click apply.


Once your order total has changed, you can check out and enjoy your discounted Alexandra products.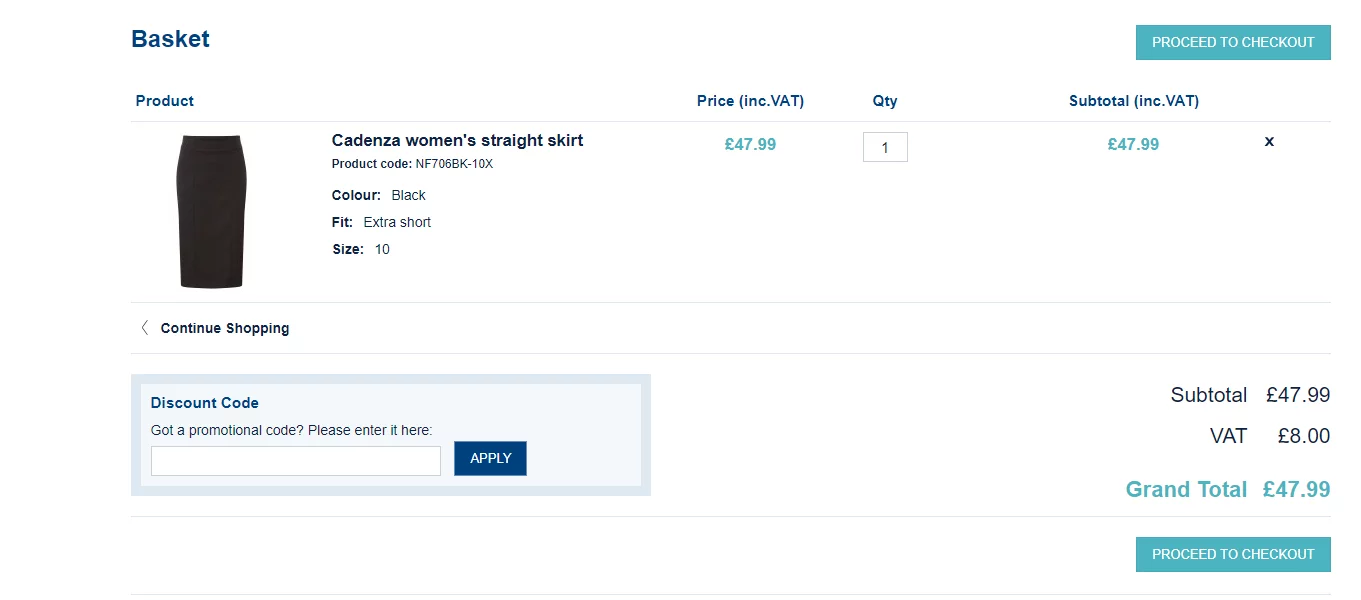 How can I find the best Alexandra deals?
Here are a few hints and tips from our experts, so you can enjoy even more savings at Alexandra.


Be the first to know about exclusive Alexandra offers by subscribing to their newsletter. They'll let you know about special deals, sale events and brand new collections so you'll never miss a bargain.


When you sign up to the newsletter with your university email, you can also be told about exclusive student discounts that will help you save a fortune!


Make sure you check online on the Alexandra clearance section. You can get some huge savings and find many items for under £10!


Ordering in bulk? You can get free next day delivery on orders over £60 if you order by 5pm.


What great seasonal offers are available at Alexandra?
Autumn just around the corner? Check out the seasonal deals that Alexandra has to offer. As they cater to students starting their new career at a training school or college, they can offer some amazing discounts for anyone that's just starting out. You could also grab some great bargains in the Alexandra Black Friday sale. Last year they offered over 60% off some of their scrubs, and massive discounts on a range of other workwear and hospitality wear. Make sure you don't miss any great savings by subscribing to their newsletter.