Offers for Hobbs were last updated Tuesday 27 July 2021 08:29
Hobbs Codes That You've Missed
Most Popular Hobbs Code & Discount
| Offer Description | Expires | Discount Type |
| --- | --- | --- |
| 20% off your First Order when you Sign Up to the Newsletter | | Deal |
| Get Delivery from £1.95 | | Deal |
| Free Delivery on Orders Over £150 | | Deal |
| Free Click and Collect | | Deal |
| Free Returns on Orders | | Deal |
Hobbs Hints & Tips
Incredible Discounts
Check their latest deals online - the Hobbs shoe section will have some great discounts at up to 50% off.
Free Hobbs Delivery
If you're ordering in bulk, Hobbs offers free UK delivery for orders over £150.
Filter for Savings
If you're on a budget, you can browse the lowest priced items first by sorting your search preferences. That way you can see what's affordable first.
Exclusive Hobbs Discounts
Be the first to know about exclusive offers at Hobbs by signing up to their email subscription service, They'll let you know about great savings and the latest arrivals so you'll never miss a bargain.
FAQs
Is There A Hobbs Sale?
Yes, they regularly have sales and you can find all the information you need on what's discounted at MyVoucherCodes as well as any Hobbs outlet deals and other offers.
Can I Get A Hobbs Discount Code?
They don't typically have voucher codes available, however, at MyVoucherCodes we have all the latest deals, offers and information on the Hobbs sale, so it's worth keeping an eye out for some savings.
What Delivery Options Are Available At Hobbs?
You can get free standard delivery for free on orders over £150, otherwise, it's £3.95. They also offer a free click and collect, Next working day and weekend delivery, the latter cost £6.
Is There A Hobbs Size Guide?
Yes, they offer a handy measurement and size guide so you can make sure you're getting an item that fits. They offer guides for clothing, footwear and accessories.
Using Your Hobbs Discount Code


Using our website, search for the perfect Hobbs discount code that best fits the order you'd like to place.


Once found, unlock your discount code and head on over to the Hobbs website in a new window tab.


Browse the site for any items you would like to buy, adding each to your 'Cart'.


Proceed to checkout and review your order. Make sure that your items are applicable to your discount code.


Copy and paste your Hobbs discount code into the 'APPLY PROMO CODE' box and click 'APPLY'.


The page will automatically refresh with your new discounted price.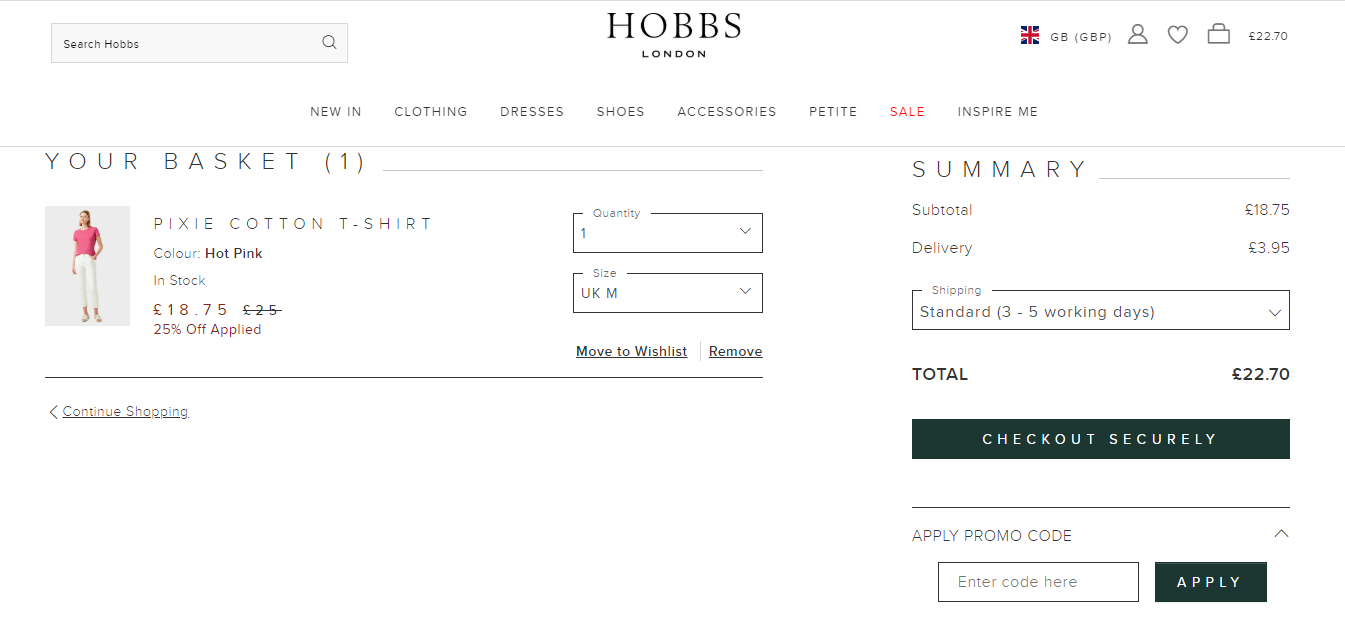 Hobbs Dresses
We all need a little luxury style in our lives after a tough year, and with the Hobbs dress collection, you can do just that. From knitted styles and casual favourites, to work dresses that offer professionalism and style in one fell swoop, they've got you covered on your Spring wardrobe update.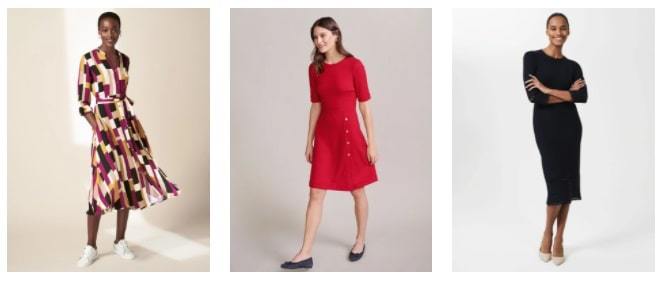 Hobbs Knitted Dresses
The British weather is famously unreliable, so it's nice to find an item that gives you the aesthetic you want, without compromising on cosy comfort. With a Hobbs knitted dress, you can stay toasty and look terrific this Spring. It's the perfect transitional wardrobe piece for those times of the year when it's not quite hot, and it's not quite cold.
Hobbs Work Dresses
With the end of the Coronavirus pandemic a little closer (fingers crossed), it's almost time for a lot of us to head back to the office after a year of working from home. Luckily, you won't need to trek far to find the perfect dress for the job. Trade in those joggers for some work-ready style that looks the part and steals the show.
Hobbs Casual Dresses
Casual clothing is perfect for the warmer months ahead. With a Hobbs casual dress, you can put together an outfit that looks effortlessly chic, taking your weekend wardrobe to the next level. And hopefully soon, we'll have somewhere to show off our new outfits when the lockdown restrictions ease.
Grab a Discount on Hobbs Dresses
So, when it comes to your fabulous new dress, make sure you make the most of your money by grabbing a Hobbs discount code.
Hobbs Coats
With Spring on its way, it might seem like an odd time to grab yourself a coat. But there's a little bonus to buying off-season, you can grab an incredible discount in the Hobbs Outlet sale. Not to mention, with the British weather struggling to make its mind up, you never know when a Hobbs coat will serve you well.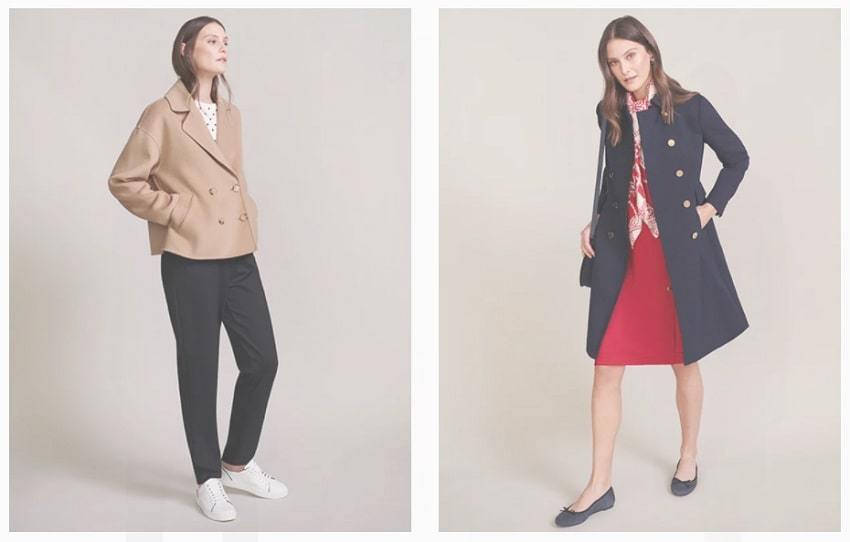 Hobbs Puffer Jackets
The perfect coat for tackling the elements in style. With contemporary designs that keep you toasty whatever the weather, you can look good and beat the bad British weather all year round. Whether it's the typical rainy Winter, or a disappointing British Summer. So, cocoon yourself in style with the selection of Hobbs coats and jackets.
Hobbs Trench Coats
For a look that oozes class, sophistication and style, you can't go wrong with a trench coat. With a huge range of different styles, lengths and materials to choose from, there's a Hobbs coat with your name on it. And it's the perfect garment for year round wardrobes.
Hobbs Blazers
A blazer is a cracking way to add an element of sophisticated style to any look. Whether you want to pair it with a shirt or a blouse, you can't go wrong. With a range of colours available, you can add a luxe layer that looks the part whether you're in work, or just hitting the town when the Coronavirus lockdowns are in the rear-view mirror.
Save on Hobbs Coats
So, make sure you get yourself over to the Hobbs sale section to find the biggest and best discounts on stunning coats and jackets.