Offers for Peacocks were last updated Wednesday 14 April 2021 15:27
Peacocks Codes That You've Missed
View Terms & Conditions

View Terms & Conditions

Full price items only.
Most Popular Peacocks Code & Discount
| Offer Description | Expires | Discount Type |
| --- | --- | --- |
| 10% off Your First Order with Newsletter Sign-up | | Deal |
| Free Delivery on Orders Over £20 | | Deal |
| Up to 70% off Womens Fashion | | Sale |
| Up to 70% off in the Sale | | Sale |
| Up to 60% off Menswear in the Sale | | Sale |
Peacocks
Looking to save even more cash on your next online shop? Follow these simple tips and tricks.


Sign up to their mailing list to get every Peacocks discount code sent straight to your inbox.


The Peacocks blog is packed full of outfit ideas, often including budget options for those looking to keep their spending in check.


Peacocks often advertise seasonal sales and final reductions on their website. Popular sizes on sale always go quickly, so it's worth visiting the site regularly if you don't want to miss the latest half price bargains.


We are constantly updating our page with the latest Peacocks promo codes and vouchers, so make sure to keep checking back at MyVoucherCodes to see what's available.
Peacocks
Is there a Peacocks sale?
Peacocks have regular sales, including around Black Friday, Christmas and January. Details of these sales and what's discounted can be found at MyVoucherCodes.
Can I get a Peacocks discount code?
Yes, they offer promo codes, these are typically price drops on specific categories or products, but occasionally they extend to sitewide. You can also find an exclusive Peacocks voucher code at MyVoucherCodes often.
Is there a Peacocks near me?
You can
use the Store finder
to find your nearest Peacocks store. You can put it in your postcode and it'll display your nearest stores. You can also find your nearest Peacocks opening times here.
What're the Peacocks returns policy?
You'll have 14 days to return the item from the day of receipt. The customer will need to pay any postage fees and products such as underwear, or health and beauty products that have been opened can't be returned.
Is there a Peacocks student discount?
Peacocks usually offer a student discount. This is subject to how many codes they have. But student status will need to be verified using Student Beans and can be done on
their student discount page
.
Peacocks
Fabulous Festive Discounts on Fashion
The weather is getting worse, but that doesn't mean you can't stay toasty. With a range of winter warmers for men, women and the little ones, you won't be left out in the cold. With Christmas around the corner, you'll be looking to save on
stocking fillers
, with all kinds of gifts and essentials like socks, you can't go wrong. Grab a set of festive pyjamas and get in the spirit this season!If you're not sure what to get people, then you can't go wrong with a gift card. Give the gift of style this Christmas!
A New Look for the New Year
It's January, so there are savings to be found all over the place, including Peacock. Get in there quick to find the best deals and you'll have a new look for the new year.Dry January means you'll probably a few extra quid in your bank account, which means a wardrobe update is affordable. With incredible prices in the
January sale
, you can look your best for less. Check out what's new-in to really get ahead of the curve on the latest trends.
Spring Style Savings
To make the most of your money, keep an eye out for a stunning saving on style in the
Easter event
. With everything from the essentials to some awesome accessories that'll have you looking good and feeling good this spring.If you just want to update your wardrobe for the warmer weather, then trade in your heavy knits for a cooler option. Whether it's a polo shirt or a vest, there's something for you.
Back to School Bargains
It's almost time for the little ones to head back to school, and the uniform can be on the pricey side. With
fantastic deals
on everything you need for boys and girls, you can save a small fortune on the essentials.If you're jetting off abroad and need a holiday wardrobe, there's everything you need from stunning summer dresses to comfy shorts, and if you fancy a dip, there are swimsuits too.To really make your money go further, check out MyVoucherCodes for a heads up on the best offers for all your fashion needs.
Peacocks
Every fashion-conscious femme knows that a stylish pair of shoes can lift an outfit to new heights. For many that mean stretching the credit cards as far as they can to pick up a pair of Jimmy Choo's. But you don't need to put your credit rating on the line to score a gorgeous pair this summer.The Peacocks shoe collection takes care of every occasion with stylish flats, heels and wedges, and none of them requires a mortgage to enjoy. They might not have the designer name tag but they can have you stepping through life in style and on a budget.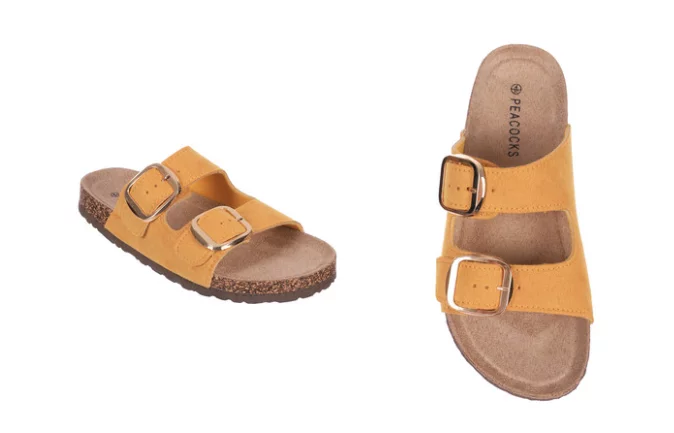 With the sun starting to blaze in June, a classic pair of sandals is a must and there are loads of these summer essentials with little style twists that freshen things up. Buckles are right on trend this summer and the Yellow Buckle Sandal is perfect for evening walks in the sun. There are a variety of colours to make sure they pair perfectly with your sunny style.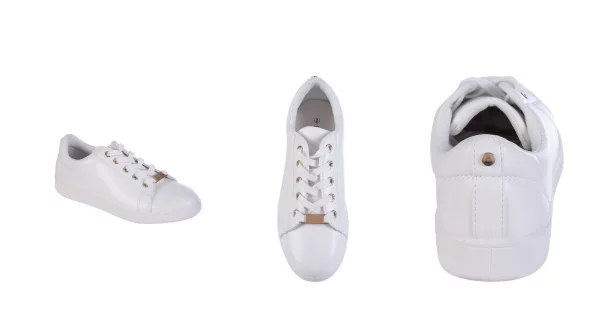 For something a little more every day, the White Lace Up Trainer is a flexible shoe that will keep your style so chill you'll need to take a jacket. The gold detail is set off against the pristine white and they'll match up with a casual pair of jeans or cute summer dress giving you loads of options.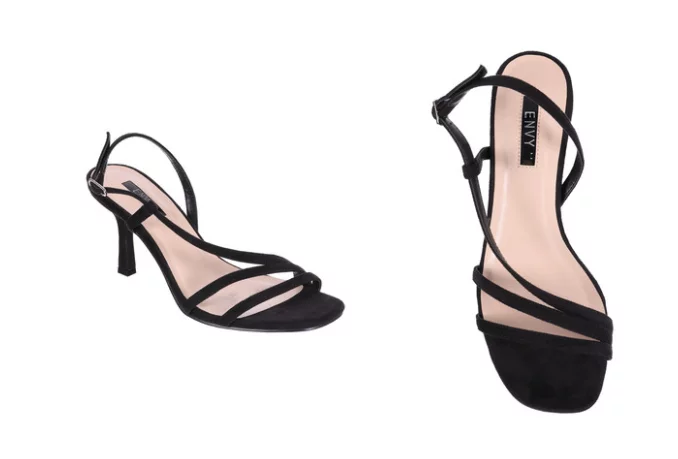 There are even loads of dance floor-ready wedges and gorgeous strappy heels that are made for long nights and early walks home. They may not specialise in footwear, but Peacocks have all the shoeboxes ticked.
Peacocks
All the storms and widespread flooding at the start of 2020 had us clinging to cosy winter wear like it would keep us safe. And those cosy knits did envelope us in the warming comfort and security that only woollies can deliver. But they've had their moment in the rain and it's time for a change.The May sun has finally come out to play, and that means it's time to switch out the wardrobe and add some essential summer style from the latest Peacocks Sing/Summer collections. And after a winter that seemed to shiver on forever, it's not a day too soon.
This June it's all about fresh florals to breathe new life into your style. Think loose summer dresses, that will flow through the season with vibrant colours and intricate patterns. The light fabrics help keep things chill in the sun and classic shapes will give your look a timeless quality.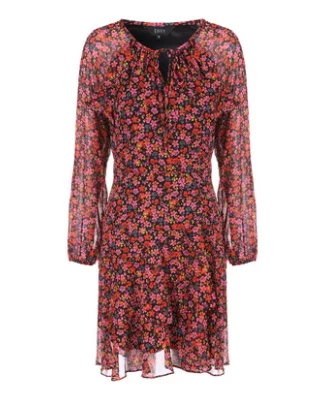 Ruffles are also right on-trend and this versatile look makes it easy to create a stunning outfit that will see you through to the start of September. The Peacocks Women's Envy Pink Floral dress will keep things breezy with its ruffled hem, and the White Dot Angel Sleeve Tea Top is light and fresh for casual summers spent in the garden.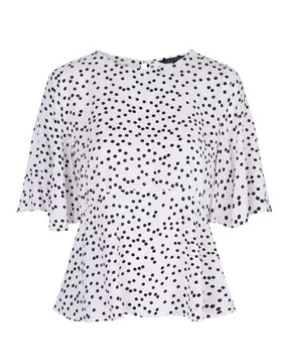 You can't count on the weather in Britain and the Peacocks Country Romance collection as the light layers we need to stay prepared for an unexpected shower. The Women's Batwing tops will make sure you barely notice any sudden cloud cover.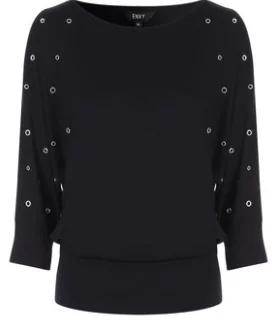 Remember to pack your wardrobe with variety and think of all the times you've been caught in the rain. It's romantic at the moment, but afterwards, everyone's just left soggy.
Peacocks
It's the time of year when we ditch the 40 tog duvet and cuddle up to something a little lighter in the nights. But when the 2020 heatwave hits and sleep descends into a sweaty mess, more changes are in order.Little tweaks to your nightwear can have you sleeping more soundly, and this is where Peacocks pyjamas come in. It's time to switch out the winter nightwear for a start. It doesn't matter how fluffy and cosy they are, it's time to get something lighter. The women's Pink Satin Cami and shorts set cuts down the layers, feels divine, and looks gorgeous too.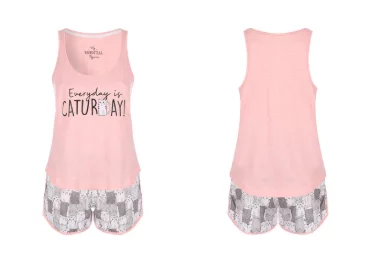 You're going to want to avoid anything too clingy and give your skin as much room to breathe as you can. Look for things like the Pink Cat Sleeveless Top and Shorts set or the Yellow Vest and shorts set to keep things loose for maximum comfort.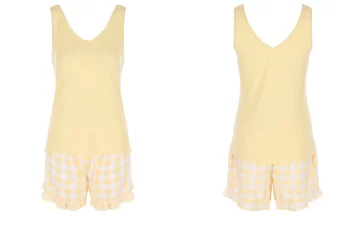 PJ's at peacocks aren't just for women, there are cooler options for him and the kids too. He can cool things down this summer with the Khaki Palm Print Short set, and there are loads of fun options to make the kids bedtime go down a little easier. If a PJs set isn't for you, there's always the over-sized t-shirt option. There are loads of massive men's tees with plenty of room to get the air flowing, and usually, menswear is cheaper, so you'll save a few quid too.In the summer you just do what you need to keep things chill at 3 am. Stay frosty out there.
Peacocks


Search for a voucher code on our site that fits the products you are looking for. Once found, copy the code.


Make your way over to the Peacocks website using another tab and begin to browse.


Add all relevant items to your cart, double-checking to ensure they are eligible for the discount code.


When finished, head over to your bag and the checkout.


Paste your Peacocks discount code into the 'ADD PROMOTIONAL CODE' box and click 'Add'. This will refresh your page and add the discount to your order.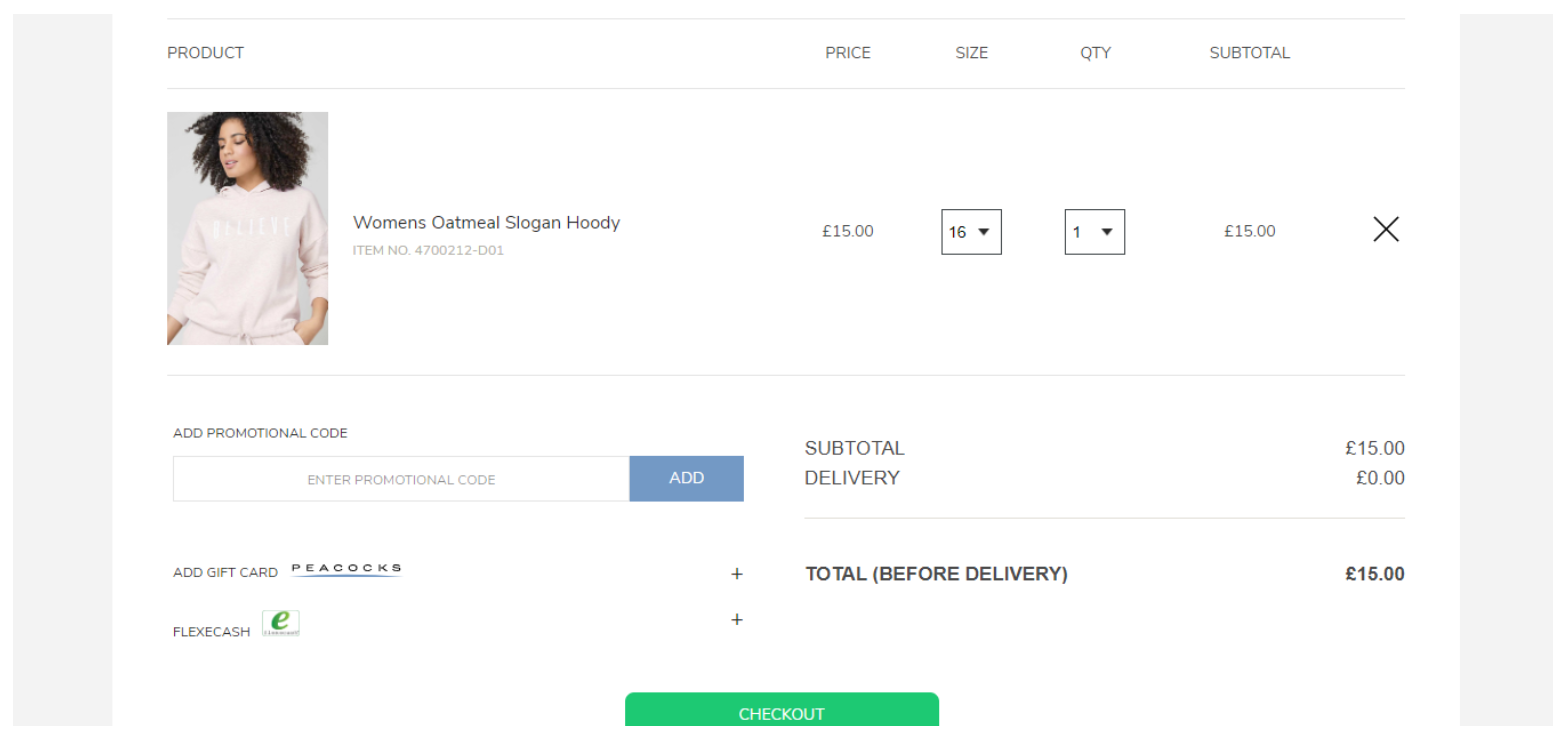 Peacocks
If you're looking for affordable and super flattering clothes, fashion and must-have outfits this season, the Peacocks New In online is a must-shop today. Discover and shop your way through trending seasonal fashion and popular outfit styles, perfect for any dressing occasion and event. Shop by category: from tops & dresses through to leggings & jeggings, coats & jackets plus a beautiful accessories collection, re-stocking your fashion wardrobe this season has never been so easy. Explore their trendy fashion edits such as their casual wear shop, wardrobe essentials and stunning occasion wear edit for those wanting to dress up and impress.What's more, Peacocks clothing boasts a fantastic range of popular brand names in the fashion business. They also stock a beautiful and elegant collection of women's lingerie for those who love comfortable yet stylish underwear. With a gorgeous range of lingerie that features flattering knicker designs, hosiery and cosy nightwear for comfortable sleeping, shopping the Peacocks New In collection has never been easier.If you're a shoe addict, then you'll want to browse the trendy Peacocks shoe collection to revamp your shoe wardrobe with the latest styles. Discover a range of fashionable and seasonal footwear and shoes, perfect for dressing up and dressing down. From statement shoes and chunky boots to summer sandals, flats and work shoes plus occasion footwear, filling up your 'shoedrobe' with trending footwear styles has just got that bit easier. What's more, you can also select the perfect fitting shoes for you by shopping the category by wide or extra wide fit for those looking to mix style with maximum comfort.
Peacocks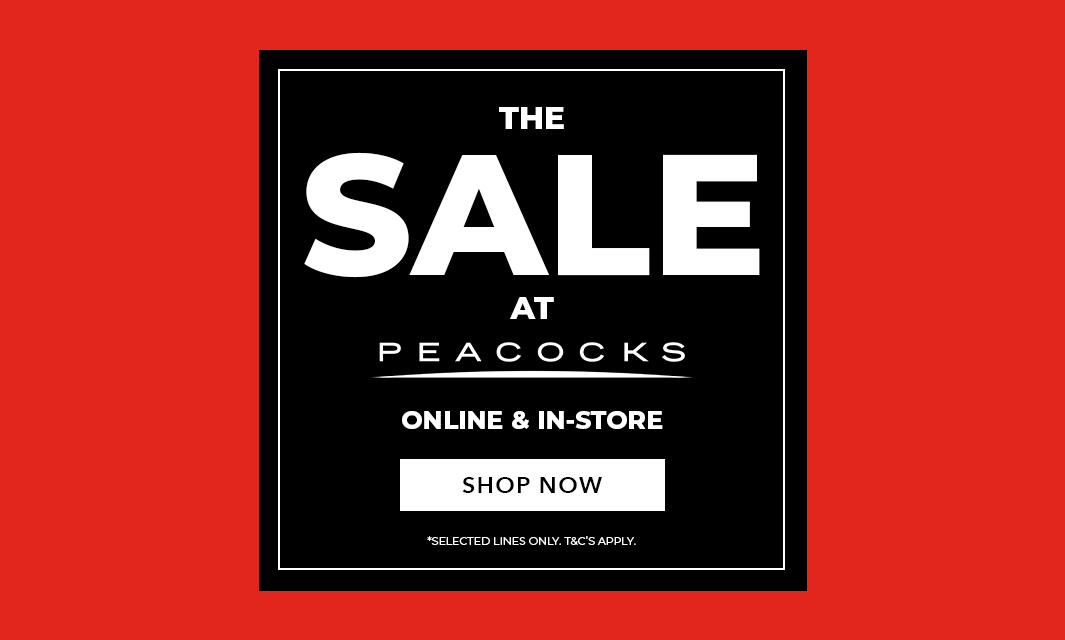 If you're looking for this season's most-loved styles for a great discounted price, make sure you shop the Peacocks sale online today. With plenty of must-have looks and trendy styles to choose from, you won't be stuck for choice when it comes to picking up a few bargain pieces for your wardrobe. With amazing price reductions across women's, men's and boys and girls clothing; you can shop amazing styles for the whole family for much less today.What's more, when you shop for the Peacocks sale online, you can browse and discover the very best Peacocks sale items according to your budget when you use the price filter. With sale items being no more than £60, you can guarantee to find great styles that you'll love to wear all season long. The Peacock's sale contains only the best very affordable fashion; with discounts across clothing, underwear & nightwear and footwear, you can pick great new looks that'll have you looking on-trend head-to-toe.