FAQs
Can I get a Route One discount code?
Yes, they regularly offer voucher codes. Whether it's for a discount on full-priced items or sale items, you can find all the latest on MyVoucherCodes, alongside the deals and offers Route One currently have running.
What delivery options are available at Route One?
They off standard delivery that arrives in 3-5 days for £3.99, with it being free on orders over £60. They also offer express delivery for £4.99 or £2.99 on orders over £60. There's also Saturday delivery for £8.99.
Do Route One offer a price match guarantee?
Yes, if you can find the same item, cheaper, you'll be refunded the difference. The item can't be part of a promotion or on an auction site and the price match offer will be available up to 7 days from purchase.
How to use your Route One Discount Code?
Begin your process by using our website to find a code that fits the products you want to buy.
Unlock your code and head to the Route One website using a different tab.
Browse the website and add all relevant items to your cart. Make sure they are eligible for discount.
Once finished, proceed to checkout and review your order.
Copy and paste your Route One discount code into the "Got an offer code?" box.
Click "Submit". Your page will refresh with a new discounted price!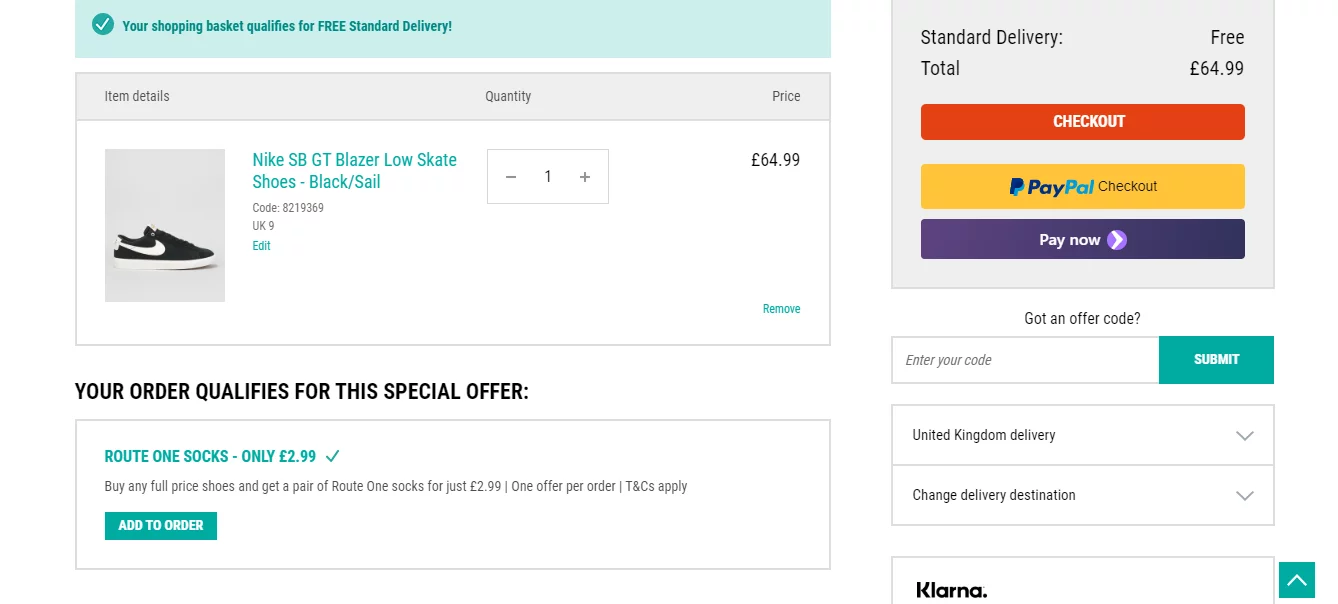 Don't Miss the Latest Raffle Drops with Route One Launches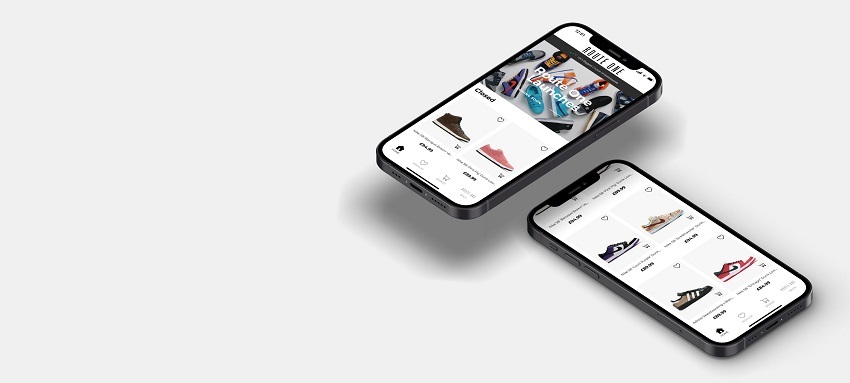 If you want to get your hands on a pair of rare skate trainers, the Route One raffle is the place to be. The raffle pays homage to iconic designs and fan favourites, giving you the chance to get your hands on a pair of classic trainers that are no longer easy to come by.
Ensure you don't miss out on the latest drops by regularly keeping an eye on the Route One Launches page. On the page, you can see the styles on offer, so you can get ready to take your chance on bagging the latest release. As well as viewing upcoming raffle drops, you can see previous launches on the page from past years, so you can know what to expect from Route One raffles. With highly anticipated designs from brands like Nike and Adidas regularly making it to the raffle, you won't want to miss out on the upcoming drop.
To make sure you never miss a launch, download the Route One app to get notified when it's time to enter the draw to win the latest pair of trainers with Route One. Beat the crowd and enter your email address on the Route One launches page before the raffle starts, so you can be in the best chance of winning.
All trainers that reach the draw are super-exclusive, so don't forget to check out the raffle terms for the best chance of bagging yourself a win. If you're looking for the next thing to upgrade your skate game and style, an iconic pair of skate trainers will go down a treat.
Experience Top-Quality Skating with Route One Skateboards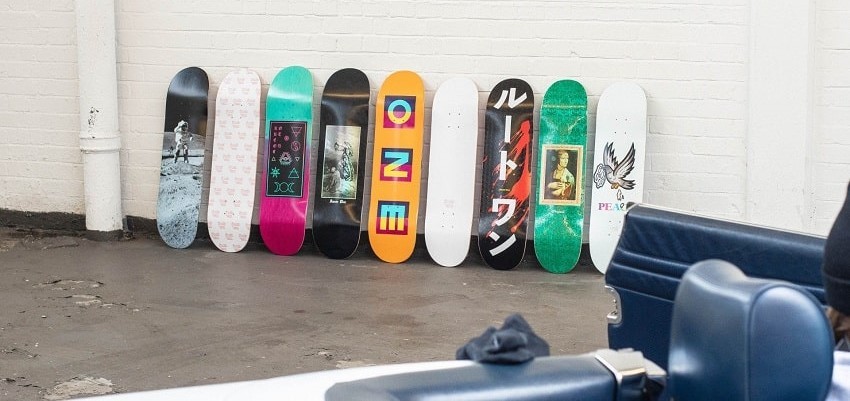 Whether you're a seasoned skate-pro or you're attempting to pick up a new skill and hobby, getting the right skateboard can do wonders for making progress on the ramps. Route One has such a wide range of skateboards in different sizes, styles, types, colours and more, making it easier than ever to find the right skateboard for you. Whether you're looking to grow your much-loved collection or treat yourself to a quality skateboard for the first time, explore the range available at Route One today and get ready to hit the ramps.
Route One is a one-stop-shop for all your skateboarding needs, whether you need new skateboarding trucks, decks, wheels, or skateboard completes. As Route One has the best range of Skateboards and accessories in the UK, you're guaranteed to discover everything you need and more for all things skateboarding.
Choose from some of the bestselling brands in the skateboarding business, including Girl, Enjoi, Spitfire Wheels and Independent Trucks, and so many more. With around 50 top-brands to choose from, you can rest assured that your new purchase will be only the best quality.
Finding the right skateboard for you is all about expressing your style and personality through your choice. Narrow down your search by choosing from the exceptional range of colours and designs to make your new skateboard feel like your own. Whether you would prefer to build your skateboard by picking a deck, some trucks and wheels to put together yourself, or buy a complete skateboard, so you don't waste any precious ramp-time, the choice is yours with Route One skateboards.
Shop Route One Clothing to Look the Part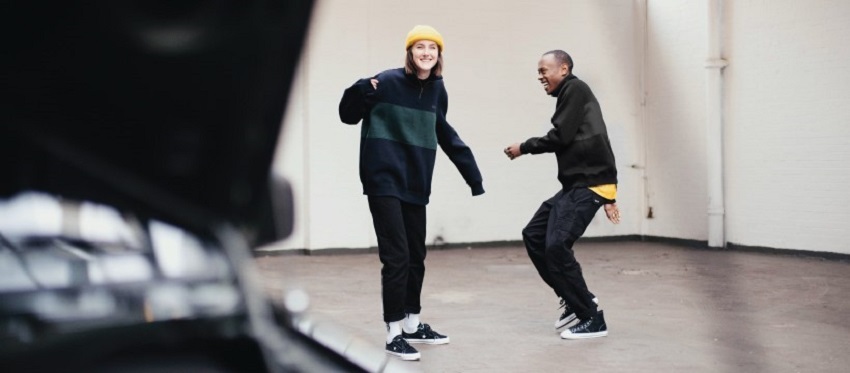 While skateboarding requires the right equipment, such as a fully equipped skateboard and some sturdy skate trainers to help you stay gripped and balanced, treating yourself to some new clothing will complete your overall skate look.
Skateboarding is often more than just a skill or hobby, as skateboards consider themselves to belong to a community of like-minded people. For many, fashion is a large part of the skater world, as my skaters take influence from street style and classic brands such as Carhartt WIP, Dickies and Vans to achieve their desired looks.
If you're looking for a new outfit to hit the ramps, Route One stock a wide range of clothing and accessories for both men and women who affiliate with skater style, including hoodies, t-shirts, jackets, trousers, beanies and more to add to your collection. With around 50 of the bestselling skate and streetwear brands, such as Patagonia, Thrasher and Polar, Route One has everything you need to skate in style.
Explore the range of Route One apparel today and treat yourself to something new to wear to compliment your new skateboard or shoes while you brush up on your skills. Route One hoodies are a staple in every skater wardrobe if you're struggling to choose from the vast collection. Whether you're a fan of a particular brand, style, or colour, Route One has a range of hoodies to ensure you're comfy while skating with this extra layer. For a classic addition to your skater wardrobe, a Route One beanie is a must-have in your collection. It's no surprise that beanies are a part of the skater aesthetic; from untameable flopping locks to a chilly morning on the ramps, a Route One beanie is an essential buy for every skater.