FAQ's
Can I get a Superdry discount code?
There isn't typically a Superdry promo code available, however, any deals and offers they have running will be listed on MyVoucherCodes, including a Superdry voucher code if they become available.
When is the Superdry sale?
Superdry often has a sale running, and details of this will be listed on MyVoucherCodes. They also have an outlet store that's worth checking out.
How can I make sure I'm ordering the right size?
Superdry offers a sizing guide so you can make sure you're ordering the right size for you. These size guides can be found in the 'Size & Spec' tab of each individual product.
What is the Superdry returns policy?
You can return items up to 60 days after receiving them. The items must be returned unworn and with their receipt. You'll be refunded to the original payment card.
Can I get a Superdry student discount?
Yes, by verifying your student status with UNiDAYS, you can get 10% off your orders. To do this, visit
their student discount page
and log in, or 'Join Now' if you don't already have an account.
What delivery options are available at Superdry?
You can get standard delivery for free as well as click and collect and Collect Plus services. You can also get next-day delivery for £5.95 or next-day delivery before 12PM for £6.95. You can also get specific day delivery for £7.95 and specific evening delivery for £8.95.
Hints & Tips
Big brand fashion doesn't have to cost a bomb, and with these helpful hints and tips, you can grab yourself a serious saving on Superdry style.


There are regular sales that deliver superb savings on your favourite fusion style. Check back regularly to catch the best deals and discounts available.



You'll never get caught by annoying extra fees for delivery here. Every single UK or comes with free delivery as standard, always, the way it should be.



Signing up for the newsletter is the easiest way to stay up to date with all the Superdry news, latest drops, and a few exclusive discounts too. Enter your email today.



Shop now and buy later with a little help from Klarna Pay. That way you can get your new kit and pay for it in 3 interest-free instalments.



Check out the limited edition collections to get the latest fashion with a totally unique spin this season.


How to Use Your Superdry Discount Code


Begin by searching for a promo code that is suited for your shopping experience. Once found, click 'Get Code'.


Open the Superdry website using another tab and search for the products that your code applies to.


Make sure that each product you choose is suitable for the code you will apply.


Complete the shop by checking your bag and proceeding to checkout. Either log into your account or proceed as a guest.


Copy and paste your Superdry (UK) discount code into the Promo Code box and click apply to complete the process.


Once applied, the page will refresh, displaying the new cost of your shop.


Bygone Summers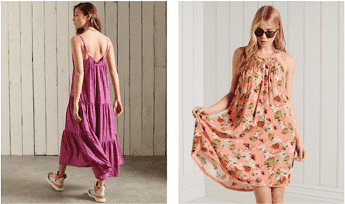 Superdry are known for their bold fusion creations that blend looks to create bold fashion. This summer they've brought their signature style to vintage Americana. Fresh looks that could slip seamlessly into the 70s for an iconic collection made for endless summer days.
Summer dresses are a must when the sun shows its face, and this year's Superdry collection has some fabulously retro styles. The Cali Surf Raglan T-Shirt dress manages to take the unmistakably seventies style and makes it perfect for modern wardrobes. It's a relaxed look that will go with any day on the beach watching the surf.
This summer's casual looks are sorted with this collection of vintage tees. They're simple throw-ons for every day that will pair with your favourite jeans or shirts. The Rainbow T shirt range is our pick of the bunch. Faded for a classic vibe and plenty of colour to light up the day.
If you want to create a whimsical look with more than a little artistic flavour, dungarees are a fantastic option. They're a bold look that will make any t shirt shine and show what you're all about. For lazy days, you can't go wrong with this chill look.
Collections of Style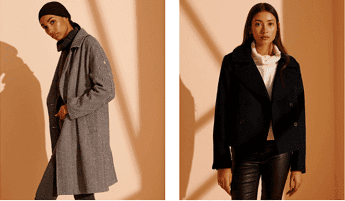 Superdry clothing is meant to be enjoyed by everyone but creating a universally loved style is an impossible task. That's why the creative talents at super dry put their energy into loads of collections that merge styles and disrupt the fashion world. That's a philosophy the brand was built on and judging by these collections, it's still at the heart of everything they do.
This is streetstyle taken up a notch that still manages to stay true to the NYC vibe it was born from. This is where you'll find a Superdry hoodie that looks it was taken right from the boroughs for an authentic look that manages to blend styles seamlessly.
The studio collection is where you'll find the timeless style that was made for a smarter scene. Yeah, it's sophisticated, but still packed full of soul that makes these clothes stand out. If you want a Superdry coat that's perfect for your commute to work, this collection is the one.
If you love colour in a big way, Superdry Code is the bold collection you need in your life. There's a proper retro feel to everything in this lively collection and it's guaranteed to light up a room. If you're after a Superdry jacket with an old school feel, check this stylish selection out.
Get Ready To Win Different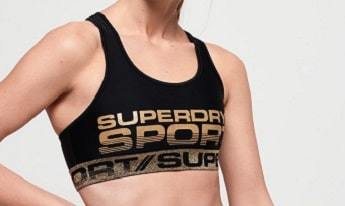 Activewear has a habit of looking a bit meh. It's all black joggers and track tops, boring. Then Superdry Sport arrived to shake things up, change the game, and look good while they do it. But what makes this collection lead the pack?
Whether you're a casual jogger or competitive runner, having confidence as you pound the pavement can make all the difference. That's as much about superb performance as it is looking good; this collection does both with ease. Whether it's the super-light running jacket or reflective leggings, there are loads of features that take this activewear up a level.
The flex collection is all about feeling comfortable as you get a sweat on and smash those PBs. Sure, you'll look good but that's not why you go to the gym. The seamless leggings allow for unrestricted movement and loose fitted tops give you maximum comfort as you push yourself. This is the sports collection that wants to help you meet your goals, and if you can do it in style, that's a nice bonus.
If your serious about your fitness and are determined to take your performance to the next level, the training collection can help. This is performance and style take up a few notches. Contour leggings, mesh joggers, and training tops will help get more from your body than ever before.
Whatever your training for, using a Superdry promo code will help you save money and time on your shop today.