Superdry Black Friday

The Superdry Black Friday sale is one of the biggest in the UK and it's the best time to pick up the unique fusion fashion they are famous for.
You'll find incredible discounts across the Superdry men's and women's collections that will save you a fortune on the winter wardrobe refresh. Whether you need a cosy coat or classic sweats and tees, there will be a deal for you.
Black Friday is on November the 27th this year and will run through the whole weekend and Cyber Monday giving you the best chance of bagging yourself a bargain on this world-famous brand. But if you can't wait that long they've got you covered too. The preview sale drops a selection of Black Friday offers early to get things started in true Superdry style.
This is the perfect to kick start the Christmas shopping and save yourself some money on the best-looking stocking fillers you've ever seen. The sale includes gorgeous winter accessories and gifts that will put smiles on faces when they're ripped open on Christmas morning.
With free delivery on every single order and deals all over the site, it's the best time to dive in to this vibrant collection of clothes and pick up something fresh for the winter.
Superdry Hints & Tips
Big brand fashion doesn't have to cost a bomb, and with these helpful hints and tips, you can grab yourself a serious saving on Superdry style:
Get yourself over to the Superdry sale section for incredible deals on big brand fashion, typically with up to half price off.
Bag yourself a bargain on your order with the Superdry student discount, with 20% off, you can't go wrong.
Save yourself a few quid on the extras, with Superdry free delivery, free click and collect and free returns, so you'll bag a bargain and get peace of mind to boot.
Stay up to date by signing up for the Superdry newsletter, so you can be in-the-know when it comes to the latest Superdry deals and offers.
FAQs
Can I get a Superdry discount code?
There isn't typically a Superdry promo code available, however, any deals and offers they have running will be listed on MyVoucherCodes, including a Superdry voucher code if they become available.
When is the Superdry sale?
Superdry often have a sale running, and details of this will be listed on MyVoucherCodes. They also have an outlet store that's worth checking out.
How can I make sure I'm ordering the right size?
Superdry offer a sizing guides so you can make sure you're ordering the right size for you. These size guides can be found in the 'Size & Spec' tab of each individual product.
What is the Superdry returns policy?
You can return items up to 60 days after receiving them. The items must be returned unworn and with their receipt. You'll be refunded to the original payment card.
Can I get a Superdry student discount?
Yes, by verifying your student status with UNiDAYS, you can get 10% ff your orders. To do this, visit
their student discount page
and log in, or 'Join Now' if you don't already have an account.
How to use your Superdry Promo Code?
Begin by searching for a promo code that is suited for your shopping experience. Once found, click "Get Code".
Open the Superdry website using another tab and search for the products that your code applies to.
Make sure that each product you choose is suitable for the code you will apply.
Complete the shop by checking your bag and proceeding to checkout. Either log into your account or proceed as a guest.
Copy and paste your Superdry (UK) discount code into the Promo Code box and click apply to complete the process.
Once applied, the page will refresh, displaying the new cost of your shop!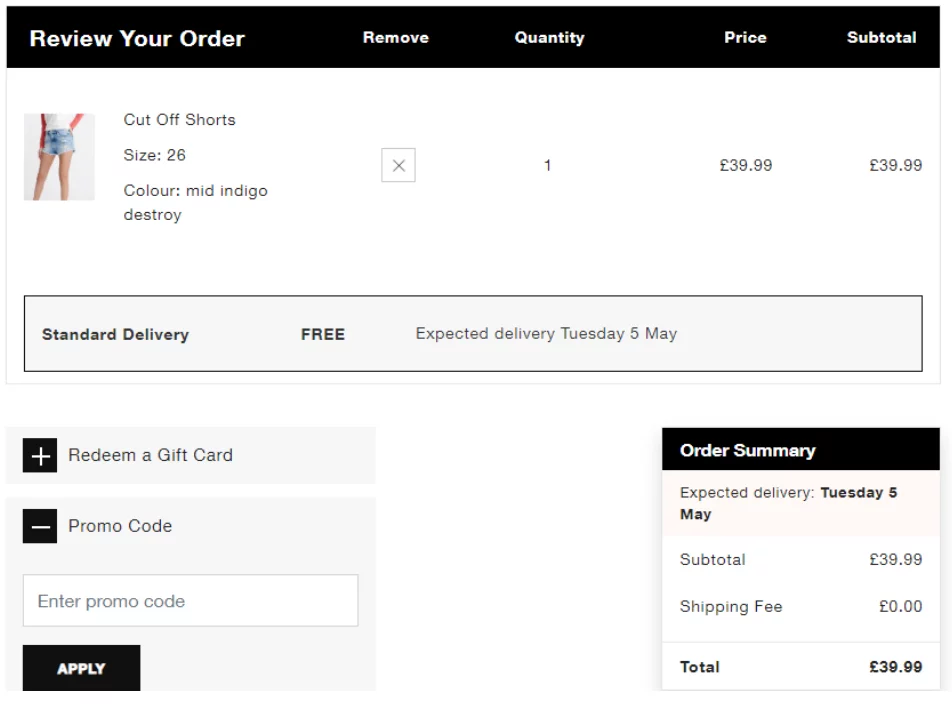 Buyers Guides - The Superdry Season
When Autumn arrives and brings with it the wind and rain it's time to get layered up. A Superdry jacket has long been a favourite for shoppers thanks to their unmistakable style and ability to stand up to the worst weather. But what are Superdry offering for A/W 2020?

Superdry Women's Coats
This year's collection of women's outwear brings modern originals and vintage for distinctive style that let you put your personality on your winter looks. You'll see a Superdry parka everywhere you go during winter and these fur-lined classics will never go out of style when the clouds roll in. But for something a little different, the Brooklyn Leather Biker Jacket will give your wardrobe a strong look. That casual rock look is bang on trend now and this gorgeous jacket will look perfect with your favourite jeans and a pair of boots.
Superdry Men's Jackets
They bring the same contemporary style and classic flavours to the men's collection. They've put a modern twist on the classic parka with fresh colours that stand out wherever you go. They're heavy duty coats that can handle winter, but if you want lighter layers that pack in the style, the Field Flight Bomber Jacket collection is perfect fit. They're versatile layers that look good with a smart pair of trousers or a casual pair of jeans which means they great to have in your wardrobe.When you're getting your wardrobe ready for winter make sure you grab one of our Superdry discount codes to save on your new layers.
Buyers Guide - Get Ready to Win Different
Active wear has a habit of looking a bit meh. It's all black joggers and tracky tops, boring. Then Superdry Sport arrived to shake things up, change the game, and look good while they do it. But what makes this collection lead the pack?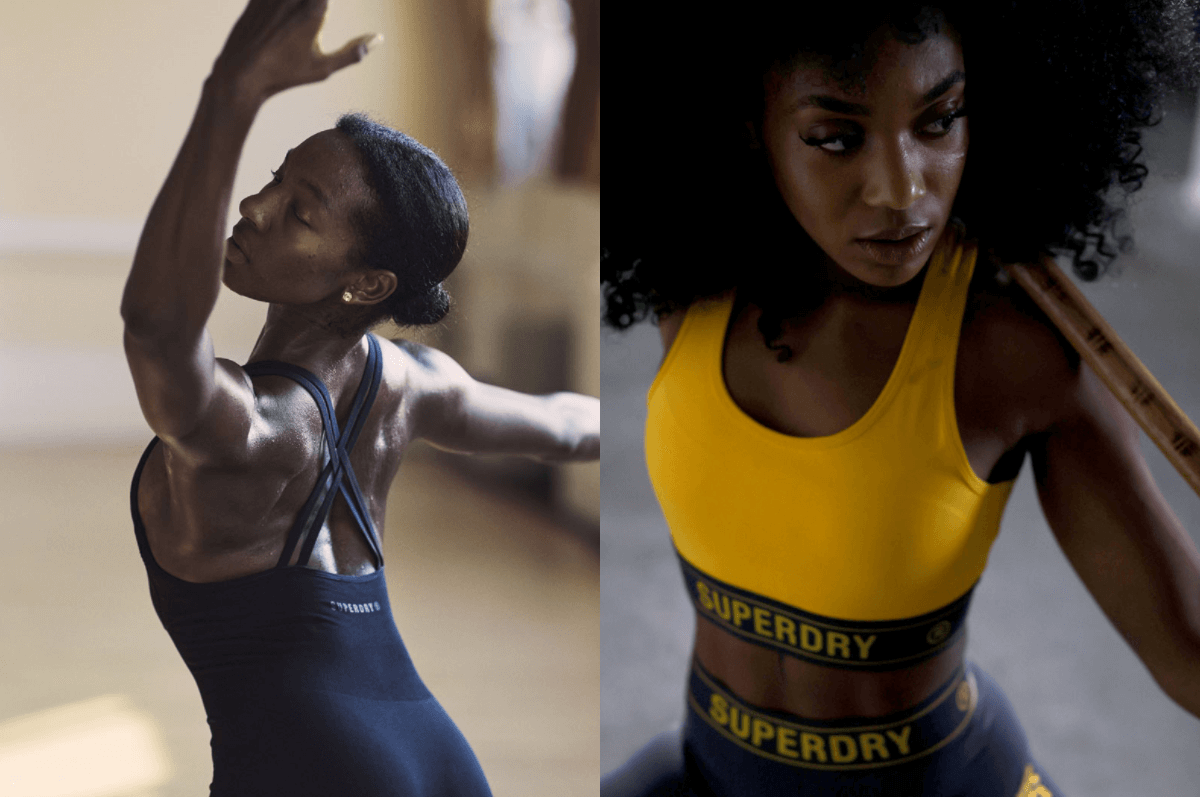 Superdry Run
Whether you're a casual jogger or competitive runner, having confidence as you pound the pavement can make all the difference. That's as much about superb performance as it is looking good; this collection does both with ease. Whether it's the super light running jacket or reflective leggings, there are loads of features that take this active wear up a level.
Superdry Flex
The flex collection is all about feeling comfortable as you get a sweat on and smash those PBs. Sure, you'll look good but that's not why you go to the gym. The seamless leggings allow for unrestricted movement and loose fitted tops give you maximum comfort as you push yourself. This is the sports collection that wants to help you meet your goals, and if you can do it in style, that's a nice bonus.
Superdry Training
If your serious about your fitness and are determined to take your performance to the next level, the training collection can help. This is performance and style take up a few notches. Contour leggings, mesh joggers, and training tops will help get more from your body than ever before. Whatever your training for, one of our Superdry discount codes will save you money on all your gear.
Buyers Guides - Going Vegan in Style
Going vegan is hard. You've got to learn what you can eat, tasty new meals, and a new route around the supermarket. With all that to deal with, you don't want to have to worry about your style as well. That's why Superdry have created a super stylish range of trainers that are compatible with a vegan lifestyle.

All these gorgeous shoes are registered with The Vegan Society and you can be completely every single one is completely animal free. They are built with the same quality materials and care, but you'll also get that warm, fuzzy feeling you get when you know you're doing some good for the planet.
The Vegan Basket Low Lux collection brings tons of colour to the low-cut look. There are 7 colour patterns to choose from that range a classic plain white to a stand out red, white, and blue. These water-tight shoes are perfect for keeping your style game strong this winter.
The Vegan Lux trainers bring a similar style in a high-top shoe. They have a distinctive look and feel that has more than a little Americana to it with they're classic basketball shoe vibe. The sharp colours look incredible and pair perfectly with your everyday jeans.
This is a collection that matches ethics and style to create something perfectly modern. Make sure you check them out, and grab you Superdry voucher code to save on your next pair.