FAQs
Can I get an Urban Outfitters discount code?
Yes, codes do come around that help you save more on your orders. Typically they arrive during sale events to unlock extra discounts on top of the deals. Full details of any current voucher code can be found on their MyVoucherCodes page as soon as they become available.
Can I get free Urban Outfitters delivery?
Free Standard delivery is available on all orders over £30 and will get your package to you within 5 working days. Collect+ is also free on orders over £30 and you can pick up your package from a convenient Collect+ location. If you need your order quickly, Express delivery is free on orders over £90 (£5.99 below) and arrives the next working day.
How do I return my Urban Outfitters order?
You have 30 days from the date of purchase to return your order, free of charge. There is a free pre-paid returns label you can use to send back your online order through the post. In-store purchases will need to be returned to a store with the receipt. A refund will be processed to your original payment method in 3-5 days.
Is Urban Outfitters Fast Fashion?
Given the volume of products they are able to produce, Urban Outfitters can be considered fast fashion. While this is not usually an indicator of good sustainability, UO have recently implemented a number of greener policies and are constantly trying to improve their footprint.
Hints & Tips
Be on the cutting edge of fashion with Urban Outfitters, and with our hints and tips, you can get high-end fashion for low prices:
Signing up for the Rewards program gives you more every time you shop the eclectic brand of style. For every 100 points you collect, you'll earn a £5 reward to save on future orders. On top of that there are a host of exclusive benefits including early access sales, member competitions, surprise rewards, and more. It only takes a few details to get started and it's completely free.
Make sure you sign up for the newsletter before you leave the site. It's the only way to land the latest news, style advice, and exclusive discounts in your inbox. All it takes is an email to get started and you'll receive a secret code for 10% off your next order as soon as you sign up.
The Sale and Offers section should always be your first stop when you visit the site. This is where you'll find the best ways to save on all your trending styles. The deals update regularly and there's an exciting new deal waiting to freshen up your wardrobe or home for less. Check back often to catch the biggest discounts.
Whether you're heading to uni a fresher or seasoned 3rd year, the Student Hub is the place to go for all your campus style. Whether it's sorting out your home away from home, or keep your wardrobe fresh all year, it's packed with deals, advice, and gorgeous looks. And a 10% student discount will help you shop and stretch those loans further so you can live your best student life.
How to Use an Urban Outfitters Discount Code
Scan the MyVoucherCodes page and find a code that applies to the products you want to buy. Once finished, click 'Get Code'.
Check the code and ensure it applies to whatever you're eyeing up.
The Urban Outfitters website will then open for you to complete your shop. It's time to shop till you drop!
View your 'Bag' and ensure your code applies to the contents. Once you have reviewed, copy and paste your Urban Outfitters discount code into the 'Enter Promo Code Here' box.
Click 'Apply' to refresh the page and enjoy your new discounted price.
New Season Knits
The hot weather has almost gone for another year and we know we're supposed to be sad that summer is over, but we love autumn. We can't wait for the falling leaves, pumpkin lattes, and wearing cosy, chunky knits again. The Urban Outfitters knitwear will have a selection of tops, scarves, and more to keep things cosy through to spring. And judging by the new season sneak peak, they'll be gorgeous.
Whether you need a jumper, cardi or scarf, this collection brings the colour to the inevitably grey days and brightens things up. With bold patterns and modern looks, this is Autumn with an ultra stylish twist.
The UO Fisherman Cropped cardigan takes a classic and functional look and transforms it into something contemporary. The cropped look and deep orange colour is a strong look that is perfect for the transitional weeks between summer and autumn.
When it comes to outerwear, we're loving the oversized look right now and the BDG Ginnie Oversized cardigan is exactly the kind of style we mean. Its relaxed vibe and versatility make it perfect for the 2021 A/W wardrobe. Pair it with a simple tee and your favourite jeans for the easiest throw on outfit on casual days.
The new season preview is packed with fresh A/W style that makes a statement and if you throw in a Urban Outfitters voucher code, you'll save a bundle too.
Bestselling Brands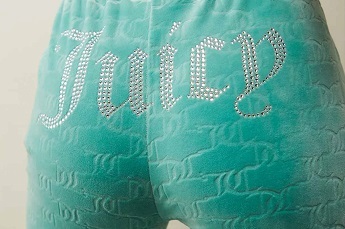 While Urban Outfitters doesn't slack in bringing the style, you can also shop a range of well-known brands on the Urban Outfitters website. All brands available at UO speak for the store's signature style. Whether it's a free-flowing boho vibe, classic Y2K style or something alternative, here are the bestselling brands at Urban Outfitters to elevate your look. Juicy Couture has taken UO by storm. As the brand has made a comeback recently, Urban Outfitters combines classic Juicy branding with Y2K trends that are currently bigger than ever. Head to Urban Outfitters for Juicy x Urban exclusives you won't find anywhere else. The range includes staple velour tracksuits for Paris Hilton vibes, skirts, dresses and shorts for summer and shoulder bags to accessorise your style. For the ultimate Juicy Couture look, there's nothing better than a co-ord set to showcase your Juicy branding. On the topic of brands that have seen a comeback, Crocs are suddenly more stylish than ever. No longer are Crocs the shoes reserved for the garden alone, with the new styles on offer at Urban Outfitters. The collection features an array of bright colours and pretty pastel tones, perfect for summer style. The brand-new bae clogs are a platform take on the classic style for an ultra-modern twist. Dr. Martens is a footwear brand that will never go out of style. With a range of styles for men and women, Urban Outfitters has a pair of Dr. Martens for everyone. Chunky shoes are more popular than ever at Urban Outfitters, in line with current trends. The Dr. Martens Jadon Platform Boots are the bestselling style at Urban Outfitters this season. Featuring the classic shape we all know and love with the addition of a chunkier style, the Jadon boots are top-rated for a reason.
Welcome to the Dress Shop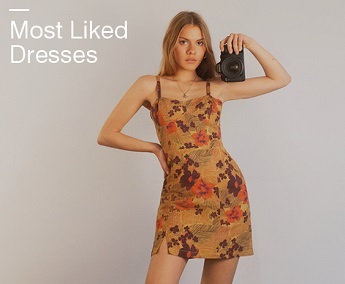 Nothing says summer like a gorgeous sundress, and they're a must for every wardrobe once the sun hits. The Urban Outfitters dresses collection brings together the season's hottest styles and hangs them alongside a few retro flavours for an eclectic selection of fashion favourites.Summer dresses define your style once the sunny days start to roll in. Do you want to be country cool, 70s vibes, or modern to the max? The UO dress collection brings all that and more. For us, summer is about going light, loose, and flowy, so the Red Sofia Printed Mini Dress is perfect for scorching days of summer. This casual collection of day dresses will redefine your summer style.Midi dresses are more popular than ever at Urban Outfitters, so why not grab a few and stock up on the summer staple. The Lottie Green Floral Tie-Back Midi Dress is a bestseller for a reason. The silhouette showcases a delicate floral design and ultra-feminine open back, an ethereal style perfect for summer. Big nights are back on the cards, and when you're heading out, you want a bold look. The selection of going out dresses leaves the quaint behind and focuses on the sort of fashion that makes a statement. Whether you're looking for a sexy little number that will light up the dancefloor or something with modern sophistication, you'll find a new favourite dress right here. Opt for some sparkles, satin or a bold print mini dress to get back into the swing of nights out. The Silver Glitter Strappy Back Mini Dress is guaranteed to be a hit while you dance the night away.