EXCLUSIVE
View Terms & Conditions

View Terms & Conditions

1. The £10 Costa digital gift card giveaway ("Promotion") is subject to the following terms and conditions. By entering the Promotion entrants will be deemed to have read and accepted these terms and conditions. 2. The Promotion is organised and operated by The Global Voucher Group Limited of Imperial House, Imperial Way, Newport NP10 8UH ("Promoter"). 3. The Promotion is open to all UK residents aged 18 years or over except employees of the Promoter, their families, agents and anyone else connected with administration of the Promotion. 4. The Promotion will run from 20 Jul 2021 23:00 until 30 Sep 2021 22:59 ("Promotion Period"). 5. All entrants who (i) subscribe to receive the Promoter's electronic marketing during the Promotion Period and (ii) Urban Outfitters confirms have spent £130 or more (excluding all gift card purchases and top-ups and delivery or collection charges) before 30 Sep 2021 22:59 at the Urban Outfitters via the link provided on www.myvouchercodes.co.uk ("Promoter's Website") shall be eligible to receive a free £10 Costa ("Gift Card"). 6. You will not be entitled to a Gift Card if you click on any other links or visit any other websites before making your purchase at the Urban Outfitters or if you make use of any other offer or promotion in connection with your purchase which is provided by the Promoter or Urban Outfitters (including any discounts, codes, savings, credit and/or points). 7. Only one entry per entrant during the Promotion Period shall be accepted. 8. Confirmation of purchase may be provided by Urban Outfitters up to 90 working days following the date of the qualifying purchase. 9. Gift Cards may be downloaded via the "member section" of the Promoter's Website. Entrants should note that Gift Cards may expire after a certain date and their use may be subject to the retailer's own terms and conditions. 10. No entries from agents, third parties, organised groups or applications automatically generated by computers will be accepted. No incomplete or corrupted entries will be accepted. Any entries not made during the Promotion Period or otherwise in accordance with the entry instructions and these terms and conditions will be rejected. 11. The Promoter reserves the right to substitute, in its sole discretion, the Gift Card with an alternative award of equal or greater value. 12. The Promoter reserves the right to ask for satisfactory proof of identity, age and/or address as a condition of award of the Gift Card. 13. The Promoter reserves the right to amend or alter the Promotion or these terms and conditions at any time or to terminate the Promotion at any time without prior notice due to circumstances beyond its reasonable control. Any changes to the Promotion or these terms and conditions will be posted on the Promoter's Website at www.myvouchercodes.co.uk. 14. Personal data submitted by entrants in connection with the Promotion will be processed by the Promoter in accordance with the Promoter's privacy policy, which is available at www.myvouchercodes.co.uk/privacy. 15. The Promoter does not accept any responsibility for any damage, loss, injury or disappointment suffered by entrants or as a result of acceptance of the Gift Card, but nothing in these terms and conditions shall operate to exclude the Promoter's liability for death or personal injury suffered as a result of the Promoter's negligence. 16. The Promotion and these terms and conditions are governed by the laws of England and Wales and are subject to the exclusive jurisdiction of the English and Welsh courts.
EXCLUSIVE
View Terms & Conditions

View Terms & Conditions

1. The £5 Costa digital gift card giveaway ("Promotion") is subject to the following terms and conditions. By entering the Promotion entrants will be deemed to have read and accepted these terms and conditions. 2. The Promotion is organised and operated by The Global Voucher Group Limited of Imperial House, Imperial Way, Newport NP10 8UH ("Promoter"). 3. The Promotion is open to all UK residents aged 18 years or over except employees of the Promoter, their families, agents and anyone else connected with administration of the Promotion. 4. The Promotion will run from 20 Jul 2021 23:00 until 30 Sep 2021 22:59 ("Promotion Period"). 5. All entrants who (i) subscribe to receive the Promoter's electronic marketing during the Promotion Period and (ii) Urban Outfitters confirms have spent £65 or more (excluding all gift card purchases and top-ups and delivery or collection charges) before 30 Sep 2021 22:59 at the Urban Outfitters via the link provided on www.myvouchercodes.co.uk ("Promoter's Website") shall be eligible to receive a free £5 Costa ("Gift Card"). 6. You will not be entitled to a Gift Card if you click on any other links or visit any other websites before making your purchase at the Urban Outfitters or if you make use of any other offer or promotion in connection with your purchase which is provided by the Promoter or Urban Outfitters (including any discounts, codes, savings, credit and/or points). 7. Only one entry per entrant during the Promotion Period shall be accepted. 8. Confirmation of purchase may be provided by Urban Outfitters up to 90 working days following the date of the qualifying purchase. 9. Gift Cards may be downloaded via the "member section" of the Promoter's Website. Entrants should note that Gift Cards may expire after a certain date and their use may be subject to the retailer's own terms and conditions. 10. No entries from agents, third parties, organised groups or applications automatically generated by computers will be accepted. No incomplete or corrupted entries will be accepted. Any entries not made during the Promotion Period or otherwise in accordance with the entry instructions and these terms and conditions will be rejected. 11. The Promoter reserves the right to substitute, in its sole discretion, the Gift Card with an alternative award of equal or greater value. 12. The Promoter reserves the right to ask for satisfactory proof of identity, age and/or address as a condition of award of the Gift Card. 13. The Promoter reserves the right to amend or alter the Promotion or these terms and conditions at any time or to terminate the Promotion at any time without prior notice due to circumstances beyond its reasonable control. Any changes to the Promotion or these terms and conditions will be posted on the Promoter's Website at www.myvouchercodes.co.uk. 14. Personal data submitted by entrants in connection with the Promotion will be processed by the Promoter in accordance with the Promoter's privacy policy, which is available at www.myvouchercodes.co.uk/privacy. 15. The Promoter does not accept any responsibility for any damage, loss, injury or disappointment suffered by entrants or as a result of acceptance of the Gift Card, but nothing in these terms and conditions shall operate to exclude the Promoter's liability for death or personal injury suffered as a result of the Promoter's negligence. 16. The Promotion and these terms and conditions are governed by the laws of England and Wales and are subject to the exclusive jurisdiction of the English and Welsh courts.
Offers for Urban Outfitters were last updated Tuesday 27 July 2021 09:42
Urban Outfitters Codes That You've Missed
Most Popular Urban Outfitters Code & Discount
| Offer Description | Expires | Discount Type |
| --- | --- | --- |
| Up to 40% off Women's Accessories in the Sale | | Sale |
| Up to 50% off in the Sale | | Sale |
| Select Products from Under £5 in the Sale | | Sale |
| Click and Collect - Buy Today and Collect Tomorrow | | Deal |
| Up to 50% off Women's Bottoms in the Sale | | Sale |
FAQs
Can I get an Urban Outfitters discount code?

There are Urban Outfitters discount codes available. If a code is currently on offer, you can find it listed on MyVoucherCodes alongside any deals and offers currently running. The Urban Outfitters sale is also a great place to bag a discount. Your best chance of catching sale prices is when seasons are changing!
Is there Urban Outfitters student discount?

Yes, Urban Outfitters offer a 10% discount to students who verify their status using UNiDAYS.
Can I get free Urban Outfitters delivery?

Urban Outfitters offer free standard delivery that arrives in 3-5 working days. They also offer collection point pickup, which is free on orders over £30. Express delivery will cost £5.99 and arrives the next day if ordered before 7 pm. Better yet, you can get free next day delivery when you spend over £90 online.
How do I return my Urban Outfitters order?

Urban Outfitters returns are completely free if your order isn't a perfect fit this time around. You can return your online order via post within 30 days using your free pre-paid returns label. For in-store orders, keep hold of your receipt and head to your nearest Urban Outfitters store to get your money back within 3-5 days.
Urban Outfitters Hints & Tips
Be on the cutting edge of fashion with Urban Outfitters, and with our hints and tips, you can get high-end fashion for low prices:


Make sure you sign up for UO Rewards, where you'll earn points with every purchase. The loyalty programme is completely free, and you can use your points to redeem discounts on future orders. Better yet, members get access to exclusive offers and deals, limited to rewards customers only!


Sign up for the newsletter for all the latest Urban Outfitters deals and offers, plus you'll get 10% off your first order! On top of that, Urban Outfitters will treat you to some points for your UO rewards account as thanks for signing up and being a loyal UO lover.


Check out the Urban Outfitters sale and offers section, where you'll find all the great discounts, multi-buy offers and more, so you can upgrade your clothing collection for less. Get the most out of the sale by visiting the website during seasonal changes, as the offers are guaranteed to be huge.



How to use your Urban Outfitters discount code


Scan the MyVoucherCodes page and find a code that applies to the products you want to buy. Once finished, click 'Get Code'.


Check the code and ensure it applies to whatever you're eyeing up.


The Urban Outfitters website will then open for you to complete your shop. It's time to shop till you drop!


View your 'Bag' and ensure your code applies to the contents. Once you have reviewed, copy and paste your Urban Outfitters discount code into the 'Enter Promo Code Here' box.


Click 'Apply' to refresh the page and enjoy your new discounted price.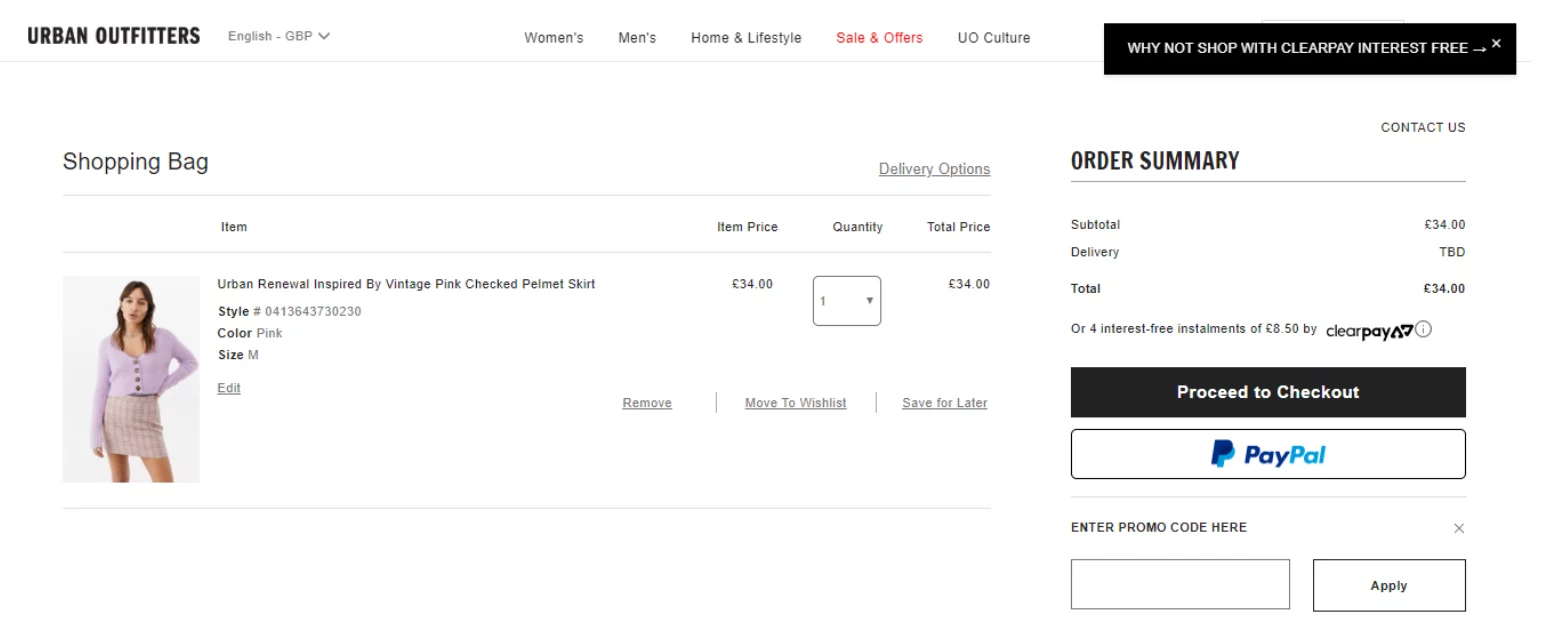 Bestselling Brands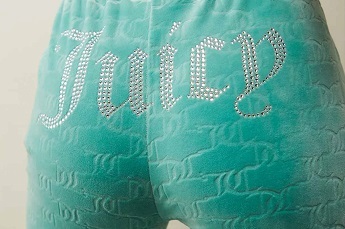 While Urban Outfitters doesn't slack in bringing the style, you can also shop a range of well-known brands on the Urban Outfitters website. All brands available at UO speak for the store's signature style. Whether it's a free-flowing boho vibe, classic Y2K style or something alternative, here are the bestselling brands at Urban Outfitters to elevate your look. Juicy Couture has taken UO by storm. As the brand has made a comeback recently, Urban Outfitters combines classic Juicy branding with Y2K trends that are currently bigger than ever. Head to Urban Outfitters for Juicy x Urban exclusives you won't find anywhere else. The range includes staple velour tracksuits for Paris Hilton vibes, skirts, dresses and shorts for summer and shoulder bags to accessorise your style. For the ultimate Juicy Couture look, there's nothing better than a co-ord set to showcase your Juicy branding. On the topic of brands that have seen a comeback, Crocs are suddenly more stylish than ever. No longer are Crocs the shoes reserved for the garden alone, with the new styles on offer at Urban Outfitters. The collection features an array of bright colours and pretty pastel tones, perfect for summer style. The brand-new bae clogs are a platform take on the classic style for an ultra-modern twist. Dr. Martens is a footwear brand that will never go out of style. With a range of styles for men and women, Urban Outfitters has a pair of Dr. Martens for everyone. Chunky shoes are more popular than ever at Urban Outfitters, in line with current trends. The Dr. Martens Jadon Platform Boots are the bestselling style at Urban Outfitters this season. Featuring the classic shape we all know and love with the addition of a chunkier style, the Jadon boots are top-rated for a reason.
Welcome to the Dress Shop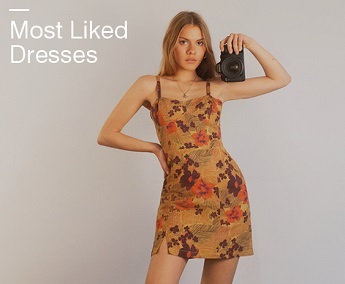 Nothing says summer like a gorgeous sundress, and they're a must for every wardrobe once the sun hits. The Urban Outfitters dresses collection brings together the season's hottest styles and hangs them alongside a few retro flavours for an eclectic selection of fashion favourites.Summer dresses define your style once the sunny days start to roll in. Do you want to be country cool, 70s vibes, or modern to the max? The UO dress collection brings all that and more. For us, summer is about going light, loose, and flowy, so the Red Sofia Printed Mini Dress is perfect for scorching days of summer. This casual collection of day dresses will redefine your summer style.Midi dresses are more popular than ever at Urban Outfitters, so why not grab a few and stock up on the summer staple. The Lottie Green Floral Tie-Back Midi Dress is a bestseller for a reason. The silhouette showcases a delicate floral design and ultra-feminine open back, an ethereal style perfect for summer. Big nights are back on the cards, and when you're heading out, you want a bold look. The selection of going out dresses leaves the quaint behind and focuses on the sort of fashion that makes a statement. Whether you're looking for a sexy little number that will light up the dancefloor or something with modern sophistication, you'll find a new favourite dress right here. Opt for some sparkles, satin or a bold print mini dress to get back into the swing of nights out. The Silver Glitter Strappy Back Mini Dress is guaranteed to be a hit while you dance the night away.
Find Your Home Style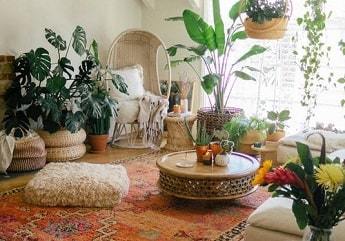 Good style isn't limited to the wardrobe, and with Urban Outfitters Home & Lifestyle, you can bring your favourite flavour home and create your perfect space. There is a range of furnishings and accessories you can go for, including the best textures in bedding, rugs, tapestries, bath mats and more. You'll find loads of styles in the Home and Lifestyle category, so make sure you check it out with your Urban Outfitters discount code ready. Here, we'll take a look at the different collections.Botanical is one wild collection that will give your room a back to nature vibe, perfect for a tranquil bedroom space. The range features bamboo and organic curves and angles that have a natural look and create a relaxed atmosphere to kick back in.If you're a flower child, this is the collection for you. It's packed full of bohemian style and laid back looks that will bring any living room to life. Think wall hangings, throws, and tonnes of colour, and you'll be on the right lines.Studio Scape is for the artists who want to recreate a stylish New York style loft for themselves. It's an ultra-modern collection of homeware and crammed with high-tech gadgets, making that vlog life easier.If you miss the 90s and simpler times, this is the collection that will take you back. It's all about being brighter than bright and bringing together favourites from your childhood to create the perfect throwback to a chilled out time. Find lights and artwork that will add more than a splash of colour to your room and reminding you of all those good times with Friends.