Hints & Tips
Get your home looking fabulous with Dunelm and their fantastic range of fabulous furniture. So, head over there and make sure you're saving yourself a tidy sum with these hints and tips:

Keep an eye out in the Dunelm clearance section, where you can find some stunning savings on stylish homeware, kitchenware and more.


Grab yourself a beautiful Dunelm Valentine's Day gift from their selection of home accessories, kitchenware and more.
It's always worth keeping an eye out for a Dunelm sale. They tend to happen seasonally, so keep your eyes peeled around those special occasions.


The homepage is full of some of the latest and best Dunelm offers, so it's well worth checking out for some serious savings on homeware essentials.


Sign up for the newsletter to get all the latest Dunelm deals and offers sent straight to your inbox, and to top it off you'll be in with a chance of winning £250 too!


Dunelm offer a delightful discount for essential workers, with 5% on orders over £10 for 'Blue Light' card holders


Be sure you're getting the best price with the Dunelm 'price match guarantee'. So, you can rest assured you're getting the best bang for your buck if you find it cheaper elsewhere.


For Dunelm free delivery, all you need to do is spend £49 or more, and you'll save on the extra costs.


Check out the Dunelm outlet sale to find up to 30% off on fabulous furniture and homeware products.



FAQs
How long will Dunelm reserve an order?
If you have placed a Dunelm click and collect order, you will have seven days to collect it from your chosen store. After seven days the item/s will be returned to stock and the order refunded. Refunds take 3-5 working days to process.
How much is home delivery and how long does it take?
The cost and time frame of home delivery depends on what you've ordered. There are various delivery options that are displayed on the product page. All delivery charges and time frames can be seen in the '
Delivery Information
' page.
Can I buy and use Dunelm gift cards online?
Unfortunately, you can only buy and use gift cards in store at this time. This may change in the future.
What payment options are available at Dunelm?
You can pay for all orders using a UK registered credit or debit card. They accept Maestro, Visa Debit, Visa Credit and MasterCard. You can also choose to pay via a UK registered PayPal account.
Is there a Dunelm student discount?
There is currently no student discount on offer, but there has been in the past and this may return in the future. Keep an eye on the Dunelm MyVoucherCodes page to see when it arrives.
Is there a Dunelm NHS discount?
Yes, they offer a 5% discount to NHS staff that hold a Blue Light card. You can use the discount online by signing into your Blue Light account. You can also use it in-store by bringing your Blue Light card and a valid ID.
How can I get a Dunelm discount code?
Dunelm rarely releases codes to promote their products. Instead they have regular sales and deals to save their customers money. You will always find an up to date list of all the top offers on their MyVoucherCodes page. Check there before you shop to get the best price.
Where can I find the Dunelm opening times?
By checking out the Dunelm store locator, you can find your nearest Dunelm branch and from there you can find the opening and closing times of your nearest store.
How do I apply my Dunelm discount code?
Follow our easy voucher code instructions to receive money off your next Dunelm shop.


Click to reveal the discount code on the MyVoucherCodes Dunelm page. A separate window will appear, displaying the code which can easily be copied.


MyVoucherCodes will take you to the Dunelm website automatically.


Browse Dunelm's website, find your favourite furnishings and fixtures, and add them to your shopping basket.


When you've finished browsing, click on the shopping basket icon. You can find this at the top right corner of the page on the site.


Please ensure the Dunelm mill discount code is valid for all the products in your shopping basket


You will get to the billing and payment page. Underneath your list of items, you will see a box labelled 'Enter your voucher code'. To apply your Dunelm discount code, click the box and enter your code


After you click 'Apply voucher' your total order will change. You can then check out and wait for your new home décor to arrive



Buyers Guide - Get Those Winter Colours
When it comes to interior design, it's always best to pick a colour scheme. And with the Winter home refresh well underway, Dunelm have got a few ranges inspired by colours, so you can get your theme on point.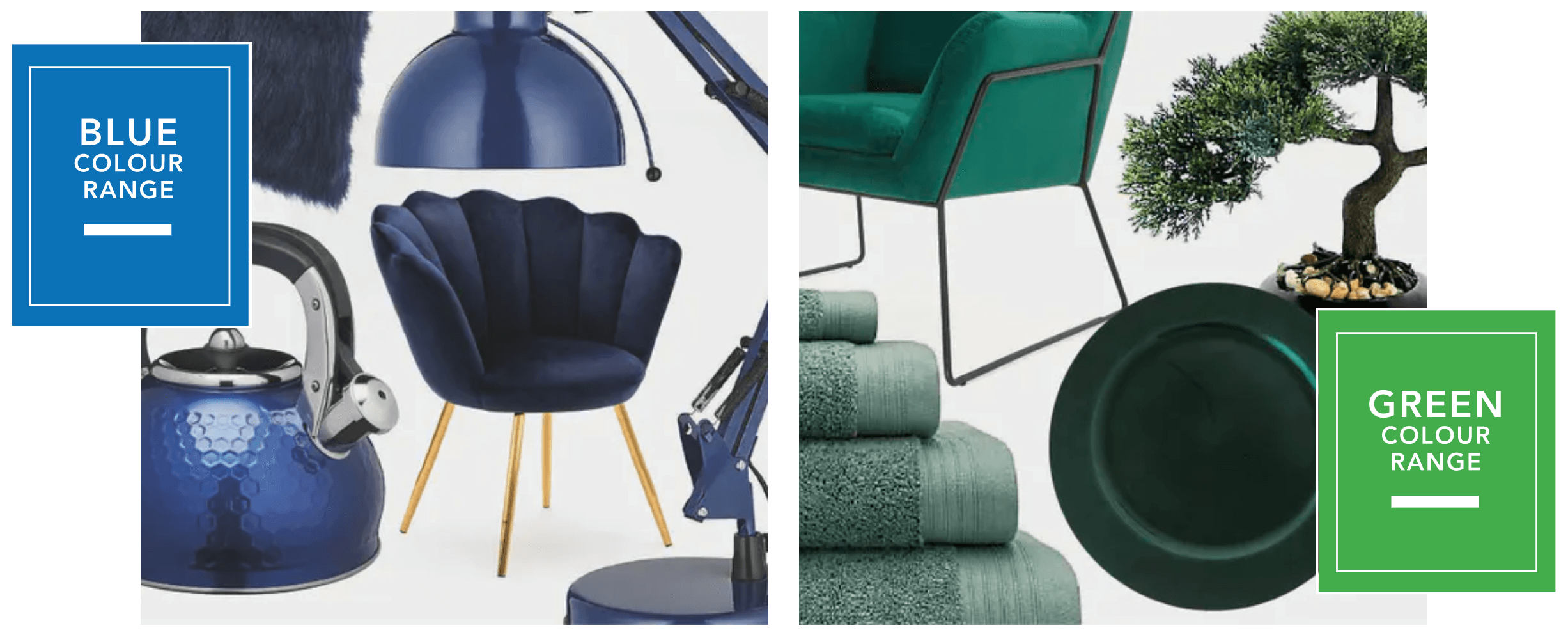 Timeless Blue
For something timeless that offers an air of peacefulness for the Winter months, they've got a blue colour range. From fabulous furnishings and lighting fixtures, to kitchen accessories and cushions, they've got a touch of blue class for you.
Natural Green
In the Dunelm green colour range, they've got natural, nurturing shades, so you can capture the spirit of the outdoors in your own home. Whether you want to emphasise nature with a bonsai tree, or you just want to kit out your kitchen with some green dinnerware, there's a perfect product for you.
Energizing Red
For something more playful, you've got the bold, energising red colour range, or even the calming and bright pink range. With everything from hoovers and towels, to candles and gifts, there's a fun set of home accessories for you.
On top of this, they've got some classy contemporary vibes in the grey colour range, to the bright, fun and sunny colours of the yellow range. Whatever you're feeling this Winter, Dunelm have something for you.
Buyer's Guide - Keep Out the Light in the Morning
A cosy morning in bed is an absolute treat, but the good times can be cut a little short by that pesky light shining through the window. Make sure you're getting the most of your shuteye with a quality set of Dunelm curtains.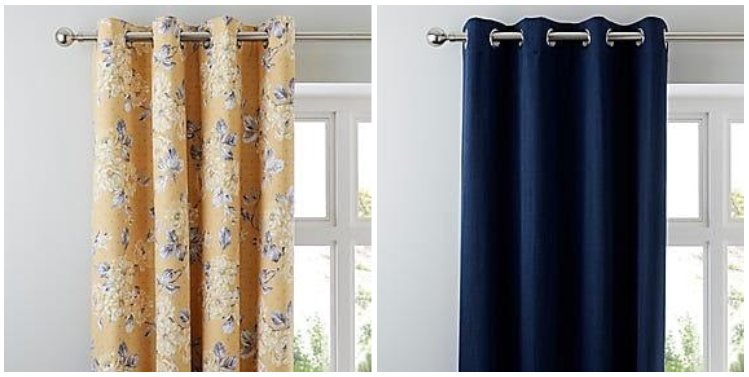 Black Out Curtains
With a stunning range of fabrics, colours and patterns to choose from, you can't go wrong. Not only can you keep out the light and give yourself a little privacy with a set of Dunelm black out curtains, but you can add a little something special to the room to boot.
Dunelm Made to Measure
You can get them made to measure, so you'll get the right length, width and a Dunelm curtain pole that fits the bill too. Take your measurements, pick out the perfect fabric, and you can get it measured up and sent straight to your home. You can even get some fabric samples so you can make sure you're getting the perfect pair of curtains.
Dunelm Blinds
For a more modern aesthetic, you can check out the range of Dunelm blinds. From classic Venetian and Roman designs, to contemporary roller blinds, you can find a design whatever your tastes. They offer practicality too, with moisture-resistant blinds and child-friendly cordless offerings.
So, keep out the light this Winter and add a little flair to your room with a set of cracking curtains or beautiful blinds, and give your home something functional and fabulous.
Buyers Guide - Light Up the Room
When it comes to Winter, the days are getting shorter and the nights are getting longer. And that means we'll be seeing a lot more cosy nights in, so there's no better time to check out the Dunelm lighting section.

Whether you want to brighten up your home as much as you can, or you just want some lovely, warm lighting to cosy up the room, they've got a fixture with your name on it.

For a modern lighting solution, check out the Dunelm LED lighting on offer. They're longer lasting than the traditional bulb and if one LED happens to go out, you won't have to worry about the rest.

For something a little more simple, check out the Dunelm lamps section. From beautiful Brogan lamps that stand tall and illuminate the room, to classy, chic Seychelles lamp. There's something for every taste when it comes to home style.

With ceiling lights, garden lights, a ton of lamps and pendant lights and more, you can't go wrong with their selection of lighting solutions. So, grab a Dunelm discount code this Winter and grab a tidy saving when it comes to illuminating the room.