Hints & Tips
Get your home looking fabulous with Dunelm and their fantastic range of fabulous furniture. So, head over there and make sure you're saving yourself a tidy sum with these hints and tips:

Keep an eye out in the Dunelm clearance section, where you can find some stunning savings on stylish homeware, kitchenware and more.


The homepage is full of some of the latest and best Dunelm offers, so it's well worth checking out for some serious savings on homeware essentials.


Sign up for the newsletter to get all the latest Dunelm deals and offers sent straight to your inbox, and to top it off you'll be in with a chance of winning £250 too!


For Dunelm free delivery, all you need to do is spend £49 or more, and you'll save on the extra costs.
FAQs
How can I get a Dunelm discount code?
Dunelm rarely releases codes to promote their products. Instead they have regular sales and deals to save their customers money. You will always find an up to date list of all the top offers on their MyVoucherCodes page. Check there before you shop to get the best price.
How long will Dunelm reserve an order?
If you have placed a click and collect order, you will have seven days to collect it from your chosen store. After seven days the item/s will be returned to stock and the order refunded. Refunds take 3-5 working days to process.
How much is home delivery and how long does it take?
The cost and time frame of home delivery depends on what you've ordered. There are various delivery options that are displayed on the product page. All delivery charges and time frames can be seen in the '
Delivery Information
' page.
Can I buy and use Dunelm gift cards online?
Unfortunately, you can only buy and use gift cards in store at this time. This may change in the future.
What payment options are available at Dunelm?
You can pay for all orders using a UK registered credit or debit card. They accept Maestro, Visa Debit, Visa Credit and MasterCard. You can also choose to pay via a UK registered PayPal account.
Is there a Dunelm student discount?
There is currently no student discount on offer, but there has been in the past and this may return in the future. Keep an eye on the Dunelm MyVoucherCodes page to see when it arrives.
How do I apply my Dunelm discount code?
Follow our easy voucher code instructions to receive money off your next Dunelm shop.


Click to reveal the discount code on the MyVoucherCodes Dunelm page. A separate window will appear, displaying the code which can easily be copied.


MyVoucherCodes will take you to the Dunelm website automatically.


Browse Dunelm's website, find your favourite furnishings and fixtures, and add them to your shopping basket.


When you've finished browsing, click on the shopping basket icon. You can find this at the top right corner of the page on the site.


Please ensure the Dunelm mill discount code is valid for all the products in your shopping basket


You will get to the billing and payment page. Underneath your list of items, you will see a box labelled 'Enter your voucher code'. To apply your Dunelm discount code, click the box and enter your code


After you click 'Apply voucher' your total order will change. You can then check out and wait for your new home décor to arrive



Keep Out the Light on a Summer Morning
A cosy Summer morning in bed is an absolute treat, but the good times can be cut a little short by that pesky sunlight shining through the window. Make sure you're getting the most of your shuteye with a quality set of Dunelm curtains.

With a stunning range of fabrics, colours and patterns to choose from, you can't go wrong. Not only can you keep out the light and give yourself a little privacy with a set of Dunelm black out curtains, but you can add a little something special to the room to boot.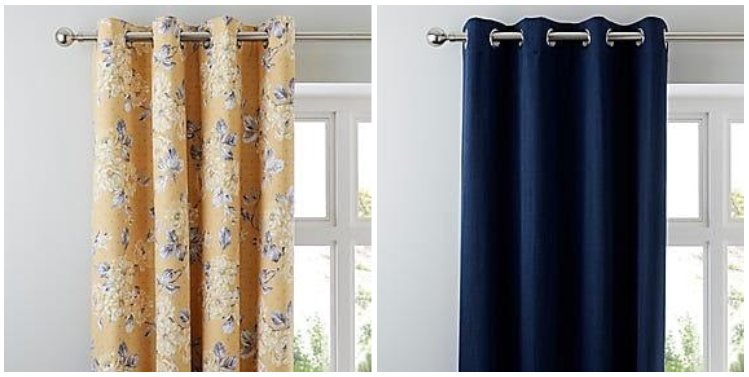 You can get them made to measure, so you'll get the right length, width and a Dunelm curtain pole that fits the bill too. Take your measurements, pick out the perfect fabric, and you can get it measured up and sent straight to your home. You can even get some fabric samples so you can make sure you're getting the perfect pair of curtains.

For a more modern aesthetic, you can check out the range of Dunelm blinds. From classic Venetian and Roman designs, to contemporary roller blinds, you can find a design whatever your tastes. They offer practicality too, with moisture-resistant blinds and child-friendly cordless offerings.

So, keep out the sunlight and add a little flair to your room with a set of cracking curtains or beautiful blinds, and give your home something functional and fabulous.
Accessorize for a Touch of Summer
The British weather can be a little unreliable, and while Summer is here, there's never a guarantee we're going to get sunshine. But what you can do is add a little Summer into your home with some awesome Dunelm accessories.

Start with the bedroom, so you can wake up in some Summer style. In the Dunelm bedding section, you'll find a ton of stunning Summery fabrics and patterns. From crisp, clean white bedding that'll keep you feeling cool on a warm morning, to pretty floral patterns for a pop of colour.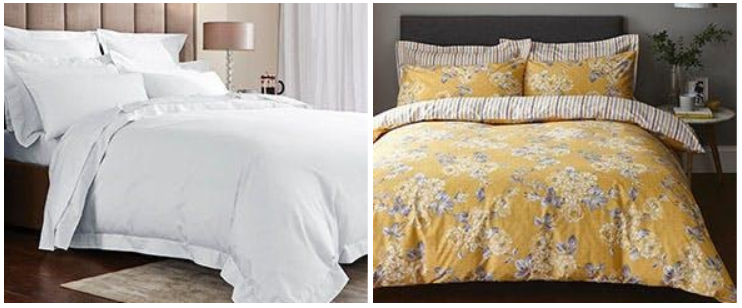 Add a little comfort and style to your sofa and go for a Summery style with the selection of Dunelm cushions and throws. You'll want to keep it co-ordinated, so if you've gone for a modern and clean look, find something similar when it comes to your living room accessories, and do the same if you've gone for something cosier and more rustic.

Something that can make a big difference to the vibe in the room is rugs and runners. In the Dunelm rugs section, you'll find beautiful offerings that will really tie the room together. There are rustic pebble wool rugs, and patterned, pastel coloured products, so you can get a consistent style going around the room.

So, make sure your home is Summer-ready with some stunning home décor solutions. Whether you're after that rustic, Summer cottage vibe, or you want a modern, simple and cool look, they've got something for every taste.
Get Out into the Garden
With social distancing being a hot topic this Summer, there's no better place to be than in your outdoor space. So, it's worth getting the place looking gorgeous with a little help from the Dunelm garden section.

Whether you're looking for a place to enjoy your morning coffee, or you're looking to throw a little garden party, there's Dunelm furniture for the job. A compact and cute glass table is perfect for your dose of caffeine in the morning, and they're range of fabulous wood garden tables are perfect for getting the whole family round for dinner.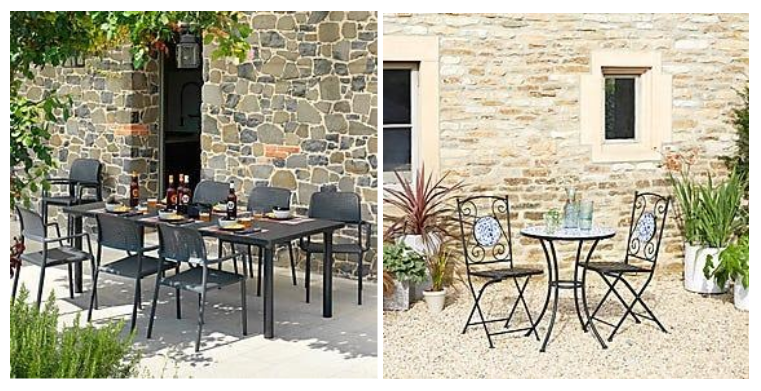 Pair your terrific table with some functional, stylish and comfortable Dunelm chairs. You can buy them as sets or add your own personal flair to the setup. You can even opt for something a little more rustic like a bench, or have a little fun with your furniture with a swinging chair. Top off the whole affair with a Dunelm parasol and you'll have a delightful, shaded setup.

For those who're looking to take their garden party into the night, there are plenty of lovely, lovely Dunelm lights on offer. With wall lights that range from classic lantern designs, to futuristic chrome offerings, to solar and LED lights that can light up pathways and decking to get your outdoor space looking spectacular.

So, get ready to spend a long Summer day soaking up some sun in your garden with a little revamp of your outdoor space. From the essentials like the furniture, to delightful decorative pieces, you can see your garden looking gorgeous this Summer.