FAQs
How can I get a Made.com Discount code?
Codes are often released to compliment a Made.com sale. They will help boost your savings on stylish designer furniture. You will find all the best deals on their MyVoucherCodes page. The team constantly update the offers to make sure you never miss out on a top saving.
What is Klarna Slice It?
Klarna Slice It is an optional paid service that allows you to split the cost of order into three equal payments with 0% interest. Anyone over 18 can apply and qualification is based on personal financial circumstance.
Does Made.com UK have a showroom?
Yes, they have three showrooms based in London, Birmingham, and West Yorkshire. Visit the
Showroom page
to get an up to date list of what's on show.
Can I track the progress of my order?
Once you've placed an order, you can go to the 'My Orders' page to view all the products you have bought. Select the item to see all order tracking information and expected delivery dates.
How can I pay for my Made.com order?
Made.com accept all major credit and debit cards including Visa Credit, Visa Debit, and Mastercard. You can also pay with American Express and PayPal.
Made.com Hints & Tips
Have your home looking beautiful for an absolute bargain by heading over to Made.com and taking advantage of these cracking tips to save a few quid on your order:
The first stop for savvy shoppers looking to save is the Made.com clearance, where you can find a ton of savings on last-chance products, so hurry and bag yourself a bargain.


For those who live near a store, you can save yourself a few quid on delivery by popping in and taking advantage of Made.com click & collect. Just place your order online and grab it when you're ready.


Get yourself signed up to the newsletter, where you'll not only get the latest Made.com deals and offers sent to your inbox, but you'll get a £10 welcome discount too.


For a little inspiration on your home décor, check out the Mad.com ideas section. It's packed with seasonal home style and beautiful room designs, so you can check it out before you buy.


By hovering your mouse over the clearance button, you can see the biggest and best Made.com offers, from site-wide discounts to category-wide savings.
Using Your Made.com Discount Code
A simple click will reveal the appropriate discount code on the MyVoucherCodes Made.com page. A separate window will appear, showing you the code, which can be copied.


MyVoucherCodes will take you to the Made.com website automatically. All you need to do is visit the previous window.


Have a look at the many incredible items on the website, make your selections and add them to your shopping basket.


When you're ready to proceed to check out, click on the basket icon, which is located on the top right of the page.


Make sure that the Made.com discount code is valid for all the products in your shopping basket.


Once in your basket, you will be asked whether you have a Made.com promo code. Use your Made.com voucher code by clicking the 'add it here' link.


After you click 'redeem', your order total will change. You can then check out and wait for your brand-new items to arrive.
No More Sleepless Nights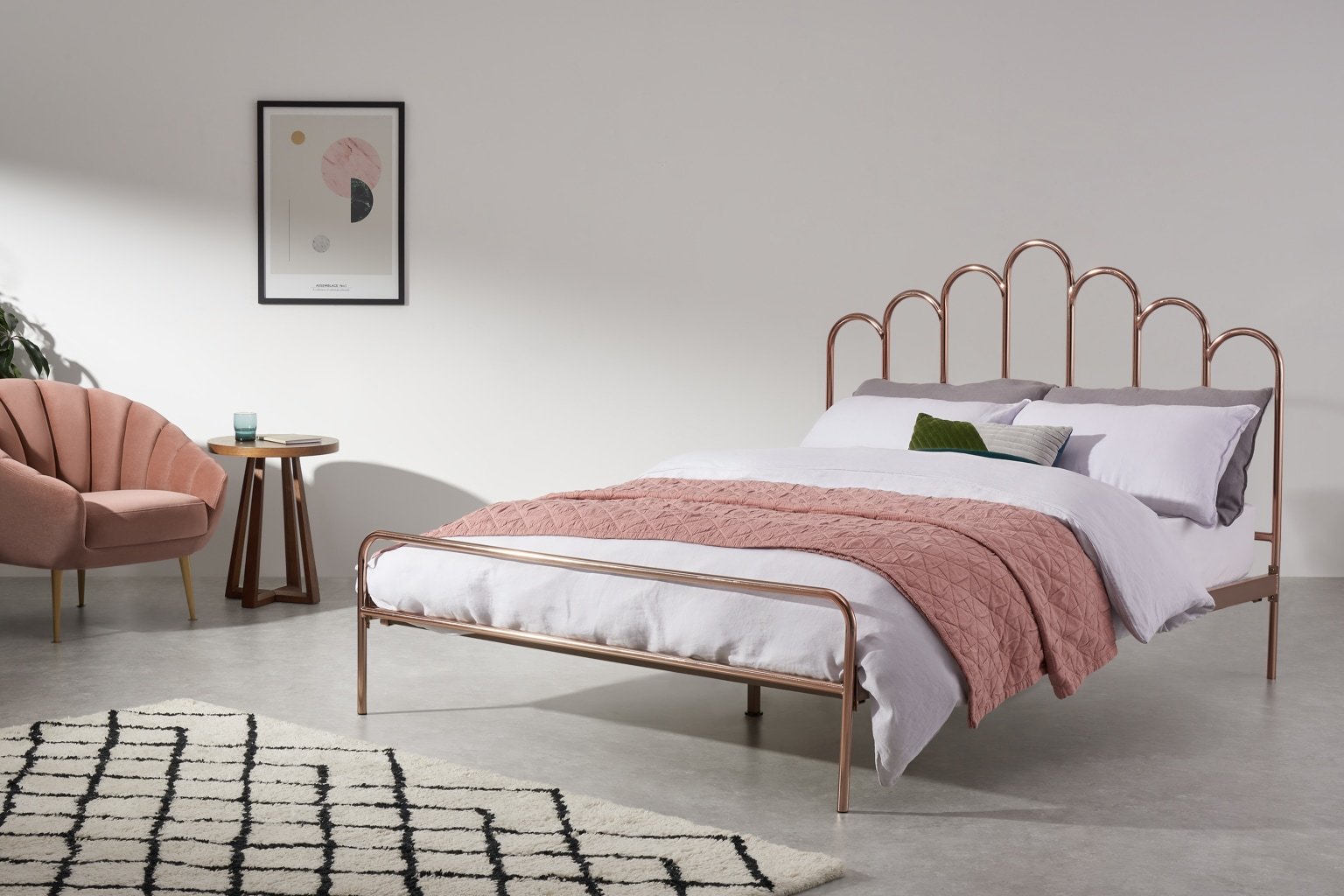 As further lockdown restrictions require us to spend more time at home this winter, now is the perfect time to refresh your home. We all know that a comfy bed is a key to feeling relaxed, so why not treat yourself with a brand-new upgrade today. Whether you have a movie night planned, an essential power nap or just your vital 8-hours of blissful sleep a night, enjoying your bedroom isn't exclusively reserved for after hours. Explore the range of beds available at Made.com, which will make getting out of bed in the morning just that little bit harder.
With so many different styles, sizes and types available, finding the right bed for you doesn't always need to be a dreaded task. Whether your priority is maximising storage, elevating your design aesthetic, or simply feeling as comfortable as possible, look no further than Made.com. A vital decision to make while choosing a new bed is the size. While some people want their sleeping space to be the main event, others might prefer to opt for something smaller to accommodate the size of their room. From single beds, to double, king and super king size, there could be enough room for the whole family to climb aboard. For something the little ones will find irresistible, Made.com kids beds are perfect for getting the night all to yourself.
Whether you tend to gravitate towards a minimalist aesthetic or a full-on plush and luxurious vibe for added cosiness, there's something for everyone. Explore the range of metal bed frames for something simple but effective. With different colours and designs on offer, a metal bed frame is perfect for someone who enjoys an artistic, industrial, yet elevated look to their home.
Kick Back & Relax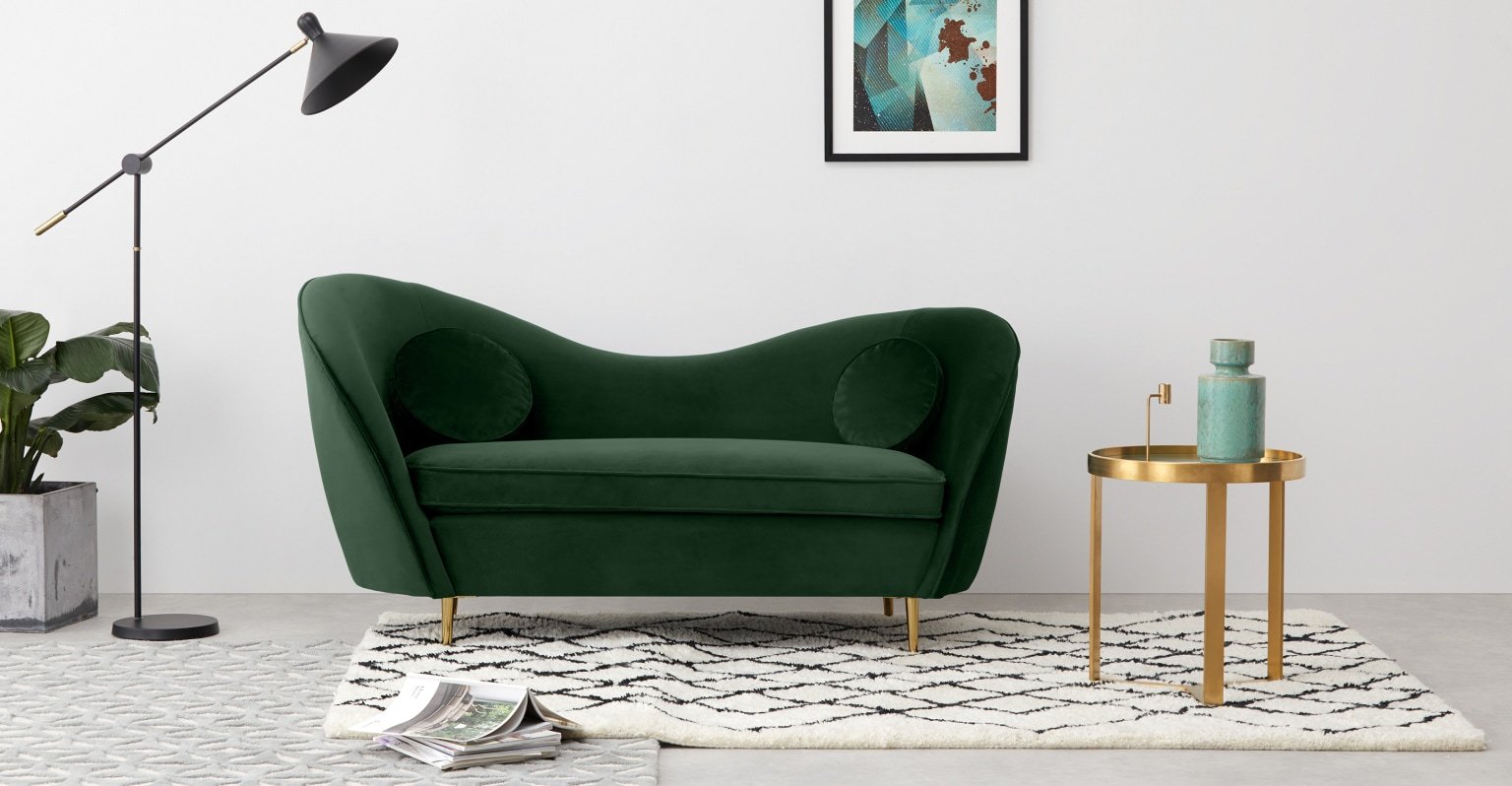 As it gets colder outside, there is nothing more appealing than sinking into your sofa after a long day. Made.com has an extensive range of stunning sofas to kick back and cosy up on this winter, no matter what your taste is.
While the weather may often feel dreary and grey, Made.com makes it easy to brighten up your home this season with a brand-new sofa that exists to make a statement. From yellow to orange, blue, pink, red and green to name a few, Made.com sofas demand to take centre stage, adding a pop of colour into any room to enliven your home throughout an otherwise bleak season.
With a plethora of luxury materials to choose from, whether you're seeking something cotton-fresh, plush velvet, polished leather, statement corduroy or in a classic fabric, Made.com offers only the highest quality textiles to make you feel at your most comfortable.
Double up on night and day relaxation with the gorgeous assortment of sofa beds. With single, double and corner options available, there are plenty of choices on offer, ensuring everyone feels at home. Whether you're curled up on the sofa with your other half, with family, friends or alone, Made.com sofa beds are the perfect fit for having loved ones over to carry on the fun into the night ahead.
Compact and modern in the daytime and lavish after hours, Made.com sofa beds don't require you to compromise on space and style. Be sure to get a flawless fit for your home with the Sofasizer tool which works based on measuring your ideal size, colour and budget for the ultimate option. Or if you're hoping for something even more personal, opt for a custom-made sofa to make a house your home.
Work From Home in Style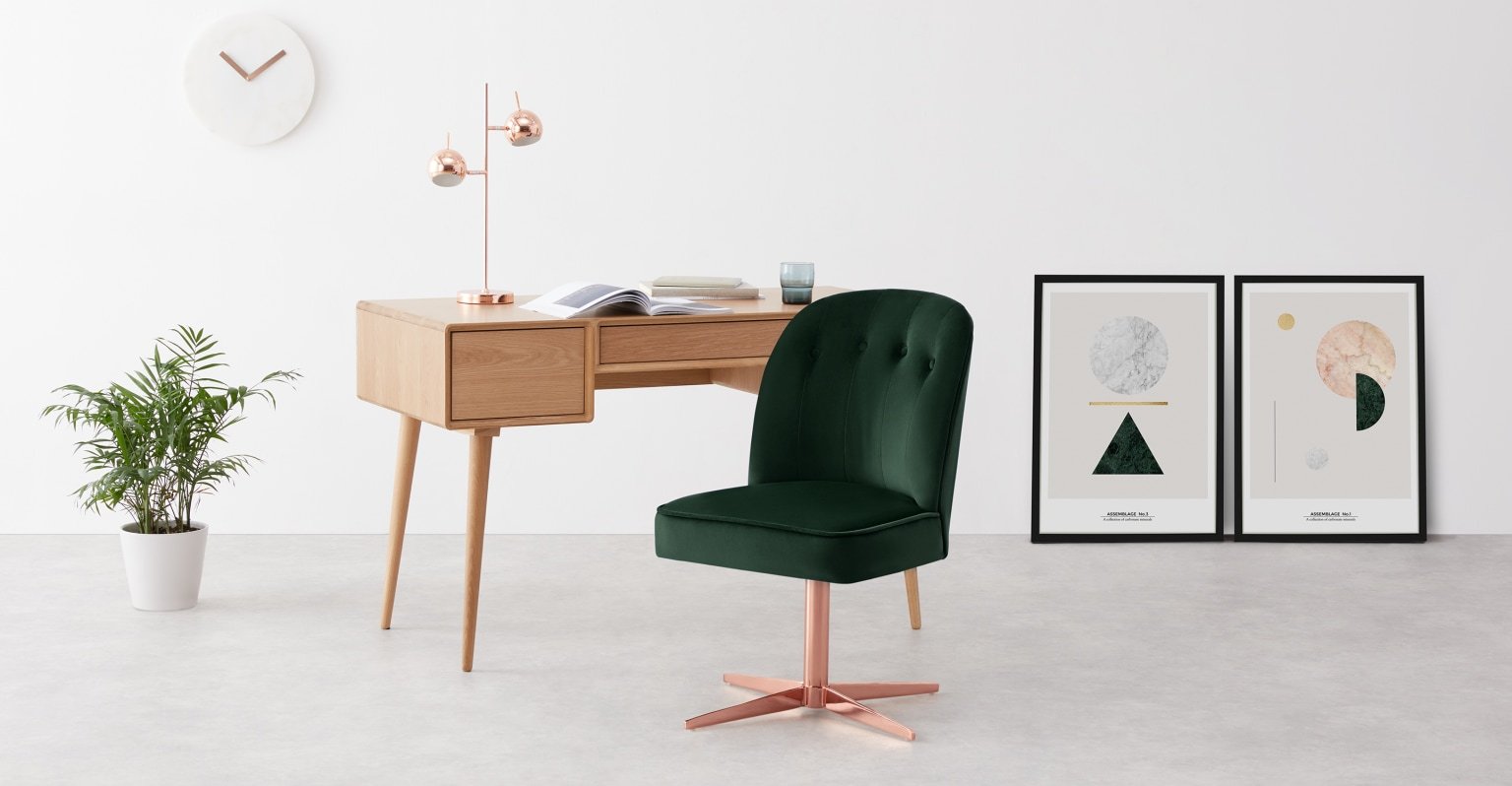 Throughout 2020, working from home has become commonplace for many, and there is nothing worse than finishing the day with a persistent backache that refuses to subside as you wind down. An unsuitable working environment means that you don't get to reap the many benefits of remote working, and you may begin to miss the dreaded commute, all for the sake of a comfortable chair.
With a ton of office chair styles to choose from, you can't go wrong with Made.com. Make the most of a range of sleek offerings available by adding an extra contemporary touch to your home or makeshift office space with a brand-new chair. Whether you're big on prints and patterns, leather, fabric, velvet or wood, there is something to suit every aesthetic. The designs boast a minimalist flair while utilising upmarket styles and trends to present you with a stunning blend of luxurious modernity. From Scandinavian, retro, industrial and classic characteristics, elevate your office space to a place you want to be. The collection features swivel chairs, tub chairs, armchairs or even dining chairs, for something multi-functional that will still have a place in your home once offices fully reopen.
Go all-out and complete your workspace by pairing your Made.com office chair with a brand-new desk for ultimate productivity. If sharing the dining table with someone who has a ridiculous amount of loud work calls has felt impossible, distinguish your space and choose from a range of high-quality wooden and metal desks to perfect the atmosphere and adequately get things done in style.