View Terms & Conditions

View Terms & Conditions

Offer is only valid for Discount Card Holders
Offers for GO Outdoors were last updated Wednesday 28 July 2021 14:36
GO Outdoors Codes That You've Missed
View Terms & Conditions

View Terms & Conditions

See website for details.
Most Popular GO Outdoors Code & Discount
| Offer Description | Expires | Discount Type |
| --- | --- | --- |
| Free Delivery on Orders Over £70 | | Deal |
| Up to 60% off RRP on Selected Walking Gear | | Deal |
| Free Returns on Orders | | Deal |
| Up to 60% off RRP on Selected Camping Equipment | | Deal |
| Price Match Plus Guarantee | | Deal |
FAQ's
Can I get a Go Outdoors discount card?
Yes buy the Go Outdoors Discount Card for just £5 a year and start accessing great discounts and benefits straight away!

Where's the nearest Go Outdoors shop?
By going to the 'find a store' section of the website you can search for your nearest branch by town, city or postcode. You can also find your local Go Outdoors opening times from this page.

What are the Go Outdoor payment options?
They accept the following payment methods: Visa, Visa Delta, MasterCard, Maestro, American Express, PayPal and Klarna.

What's the Go Outdoors Returns policy?
Items purchased after the 1st of November 2020 can be returned up to May 1st 2021 - all other usual returns remain unchanged.

Can I get Click & Collect?
Yes, Go Outdoors does offer Click & Collect on orders! To find out more information, go to the Go Outdoors website today.

Where's the Go Outdoors sale?
Browse your way through the Go Outdoors website until you find their sale page where you'll find amazing discounts and must-have price reductions across a massive selection of items.

Can I track my Go Outdoors order?
Yes, simply follow the link in your dispatch email to view the status of your Go Outdoors order.

Can I get a Go Outdoors discount code?
Yes, you'll find the perfect Go Outdoors discount code right from MyVoucherCodes. All of our codes are perfect for helping you save money and time on your shop.

What delivery options are available?
Select from any of the following delivery options on your Go Outdoors order: 1) Standard Delivery: £3.95 or free when your order is £20 or more*. 2) Next Day Delivery: £5.95 or £2.95 when your order is £50 or more*. 3) Click & Collect service is free.

Go Outdoors Hints & Tips


Shop the Go Outdoors sale online today for all the best bikes, cycling wear and much more for a greatly reduced price.


Get free Delivery on Go Outdoors orders over £70.


Buy a Go Outdoors Discount Card for only £5 a year, and start getting savings of up to 50% off retail prices and access to exclusive card-holder only offers.


Browse the GO Outdoors bike range and discover a selection of affordable bikes that are perfect for an outdoor summer cycling experience.


shop the Go Outdoors tent range and find a great selection of tents including inflatable tents and teepees.


Save money and time on your next Go Outdoors shop by picking up a Go Outdoors discount from right here from MyVouchercodes today.


Using your Go Outdoors discount code


Select your favourite Go Outdoors discount code from the MyVoucherCodes website. Once chosen, a new windows page will automatically appear with your discount code.


Go to the Go Outdoors website and begin shopping for all of your favourite items and products, adding them to your shopping basket.


Once you've got everything you'd like, click on the checkout button.


Lastly, copy & paste your Go Outdoors discount code into the 'enter a code' box to secure your shopping savings.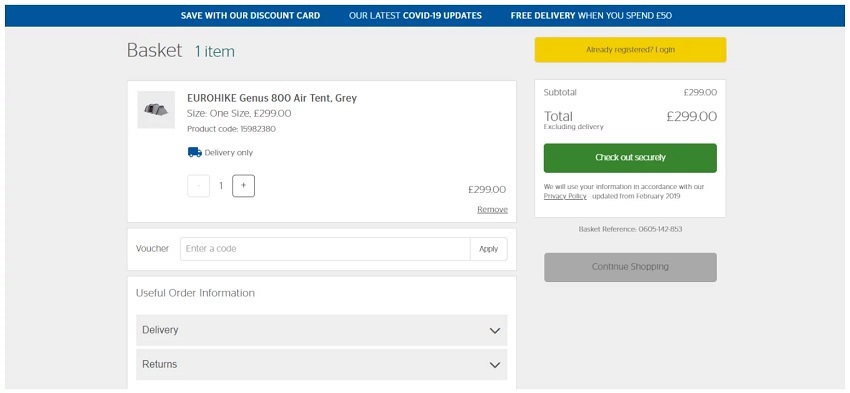 GO Outdoors Bikes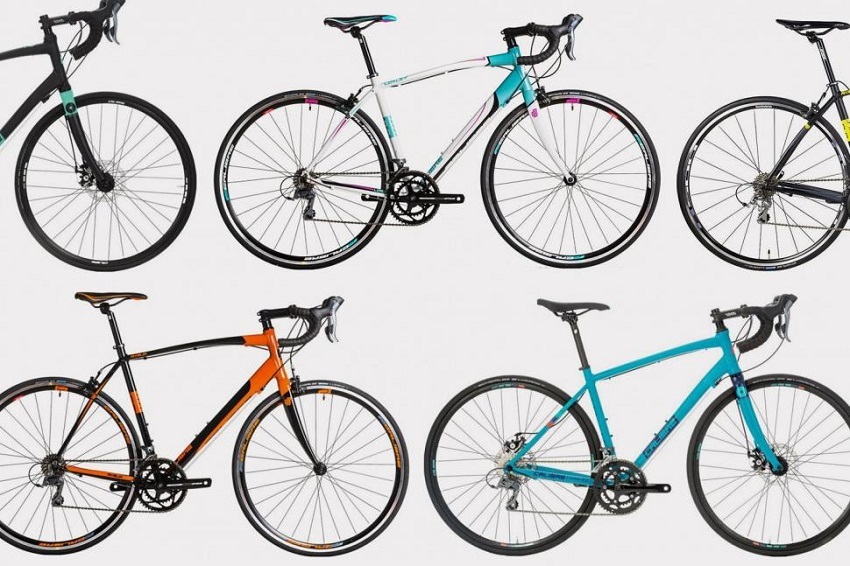 If you're on the lookout for a new bike that'll help you effortlessly cycle your way to new adventures, make sure you check out the Go Outdoors Bike collection today. They stock and sell every bike style imaginable; from quality mountain bikes to road bikes, and even electrical bikes for super-fast speeds, browse and shop the full collection online today.Why not pick up the perfect add-on pieces to complete your bike shop at Go Outdoors. They also sell a great range of bike parts & maintenance, bike accessories and cycle clothing to make your cycling and biking experience that bit better. Seasonal must-shops include cycling jerseys and bike jackets whilst their bike lights and bike helmets collection feature super-cool designs that combine practicality & safety into one. You'll only discover the best bike brand names when you shop at Go Outdoors. Explore and shop this season's most-loved bikes from big brand names such as Calibre, Perry Shopper, Nukeproof and REID, just to name a few of some of their favourites. So, pick up your bike from Go Outdoors today.
Go Outdoors Tents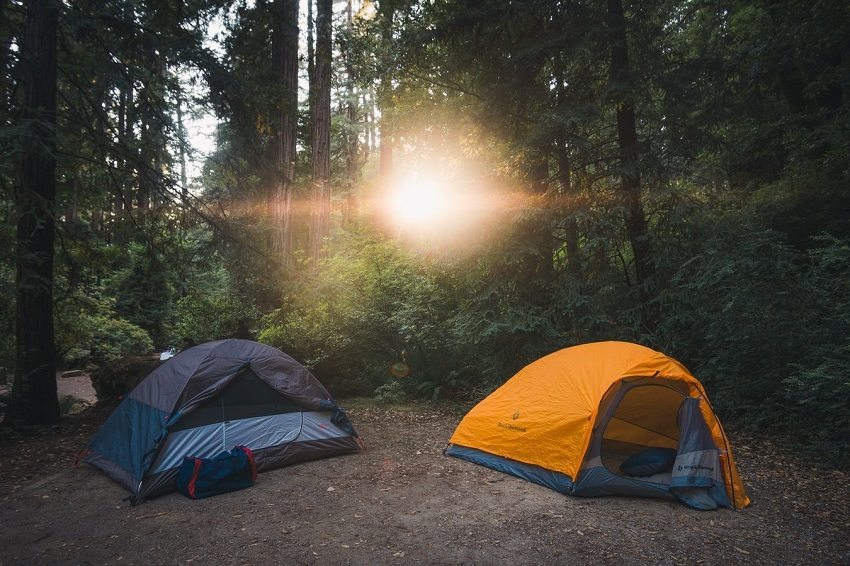 Camping is one of the best outdoor experiences and making sure you've got the perfect tent for your adventure is made possible when you shop the latest Go Outdoors tent collection. With a large range of tents to cover all your needs, you'll be sure to find more than just one tent that you'll want from Go Outdoors. From large family tents to 3-man or 4-man weekend tents, right through to value selection tents and even luxury teepees and inflatable tents too.
What's more, you'll only find great tents from the best outdoor brand names so you can guarantee that you're buying top quality. Shop tents from the likes of Hi Gear, Airgo, Freedom Trail and Outwell for fantastic tents that come in varying shapes, sizes and colours.
GO Outdoors Sale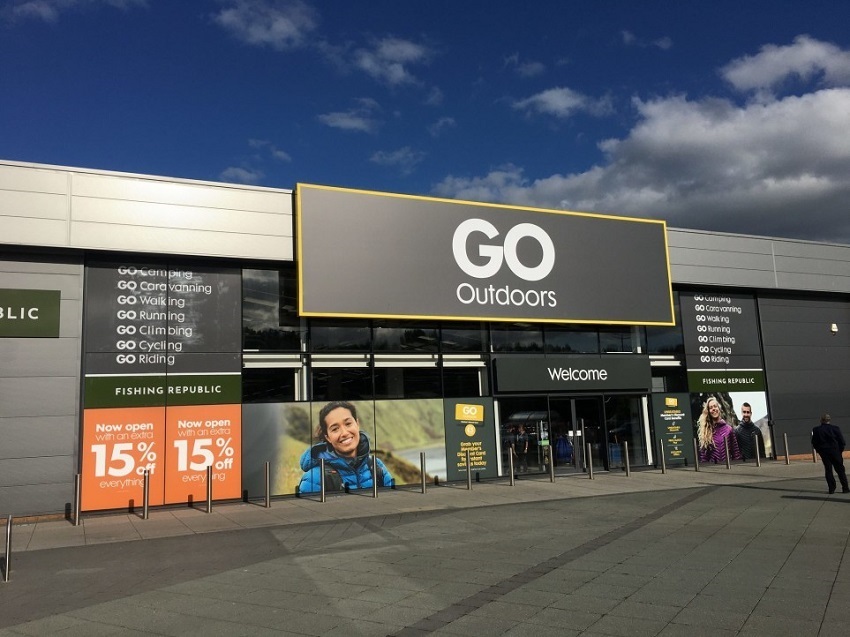 Explore and discover this season's most-loved Go Outdoors products and items for much less when you shop the Go Outdoors sale online. With a huge range of on-trend outdoor equipment and accessories to choose from, you won't be stuck for choice when it comes to picking up a few new pieces for your outdoor adventures today. From running gear and equipment to climbing attire and lots more, make Go Outdoors your number one shopping destination. What's more, you'll find great sale prices on the Go Outdoors walking gear range and footwear, the water sports and climbing collection plus offers on their travel and skiing clothing & accessories. Be sure to check out the fishing, caravanning and outdoor living items too for the complete outdoor packing essentials and items. Shop some of the best brands names in the GO Outdoors sale today. With products from the likes of CRAGHOPPERS, RAB and Freedom Trail, you can trust you'll be purchasing top quality products and items.