The Perfume Shop Hints & Tips
With a huge range of fabulous fragrances to pick from, The Perfume Shop has what you need to give that perfect gift, or to treat yourself. Here's a few helpful hints to make sure you can smell great and save:
To be in-the-know with the latest savings on scents, sign up for The Perfume Shop newsletter, with all the latest deals and offers sent straight to your inbox, you can bag a bargain.
Join the Perfume Shop rewards club to start collecting points with your order, you'll then be rewarded for your loyalty with Perfume Shop discounts, competitions, bonus points and exclusive offers.
Get yourself free delivery at The Perfume Shop, they offer it on all items, as well as click and collect if there's a branch In your area.
FAQs
How can I get a Perfume Shop discount code?
The easiest way to grab a Perfume Shop code is to check with MyVoucherCodes before you place an order. Our team regularly updates their page with the best deals available to save you money on scents. You might find an exclusive code for a saving you won't find anywhere else.
When is The Perfume Shop Sale?
There are sales throughout the year that deliver
hundreds of Perfume Shop offers
. When they're live, you'll find all the discounts on MyVoucherCodes. However, a good rule of thumb is to shop as the seasons change.
Can I get a Perfume Shop student discount?
Yes, anyone registered with Student Beans can take advantage of a 10% discount on all their orders. Sign up is simple, but you will need to verify your student status. They also offer a 10% Youth & Apprentice discount. Again, you will be required to verify this status.
Can I get free delivery at The Perfume Shop UK?
Absolutely, you are entitled to free delivery on all orders over £30. However, if you become a member of the Rewards Club, standard delivery is free on all orders. Another way to get free delivery is by buying a delivery pass. Find all the
details on the Rewards Club page
.
A Woman's Best Friend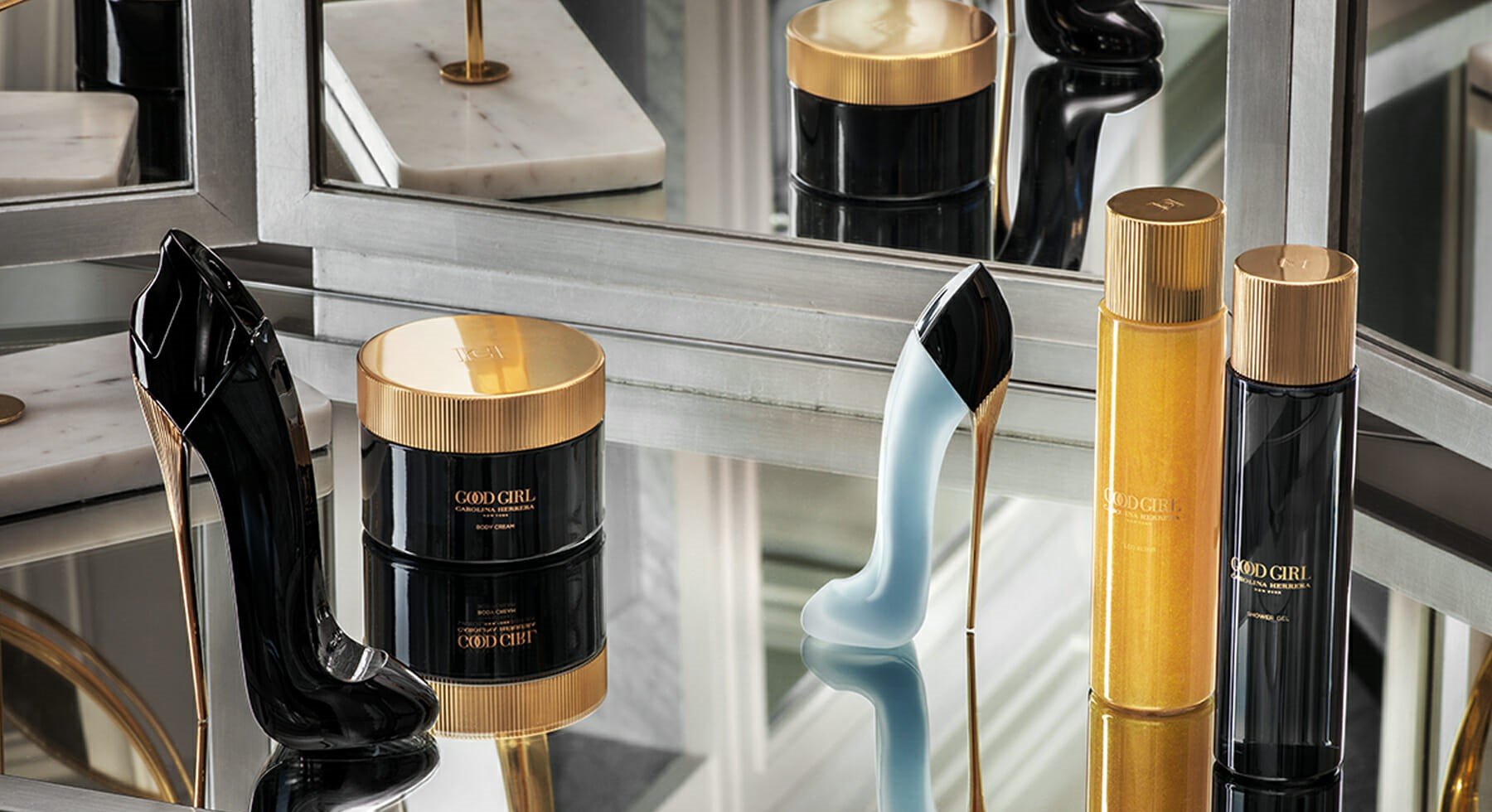 With the extensive range of perfume for women available, you'll find yourself spoilt for choice. Whether you're looking to pick up a timeless favourite, explore what's new in the world of aromas, or hoping to grab something great on a budget look no further than The Perfume Shop.
Perfume for women is usually a no brainer, from leaving birthday shopping to the last minute, forgetting an anniversary or even just treating yourself, The Perfume Shop has something to save the day. Whether you're planning to go all out on a luxury fragrance, or you're hoping to indulge in something more affordable, you won't have to compromise on leaving a trail of gorgeous aromas wherever you go.
From sweet, fresh and floral scents to spicy, woody and musky notes, there are thousands of women's perfumes available. Whether you're seeking the perfect everyday fragrance to keep you smelling great while completing the most menial of activities, or you're after something new for a special occasion when the sun goes down, there are a plethora of alluring perfumes on offer.
Try out Jimmy Choo Blossom as your everyday scent, with notes of berries, citrus cocktails, sweet pea, rose and white musk, this delicate combination makes for a popular feminine fragrance. Harmoniously bursting with floral flavour, yet with soft and demure elements ideal for the daytime, this fragrance is the perfect addition to your brunch plans with the girls.
Or, for when dusk hits give Carolina Herrera Good Girl a try. Good Girl is an Oriental scent for her, exuding warm, powdery, rich and musky fragrances that are perfect for the evening. Inspired by the modern woman, the perfume encapsulates the duality of femininity, with both the sweet scent of jasmine and the richly fragrant cocoa, Good Girl is undeniably captivating, elegant and mysterious.
Big-Brand Favourites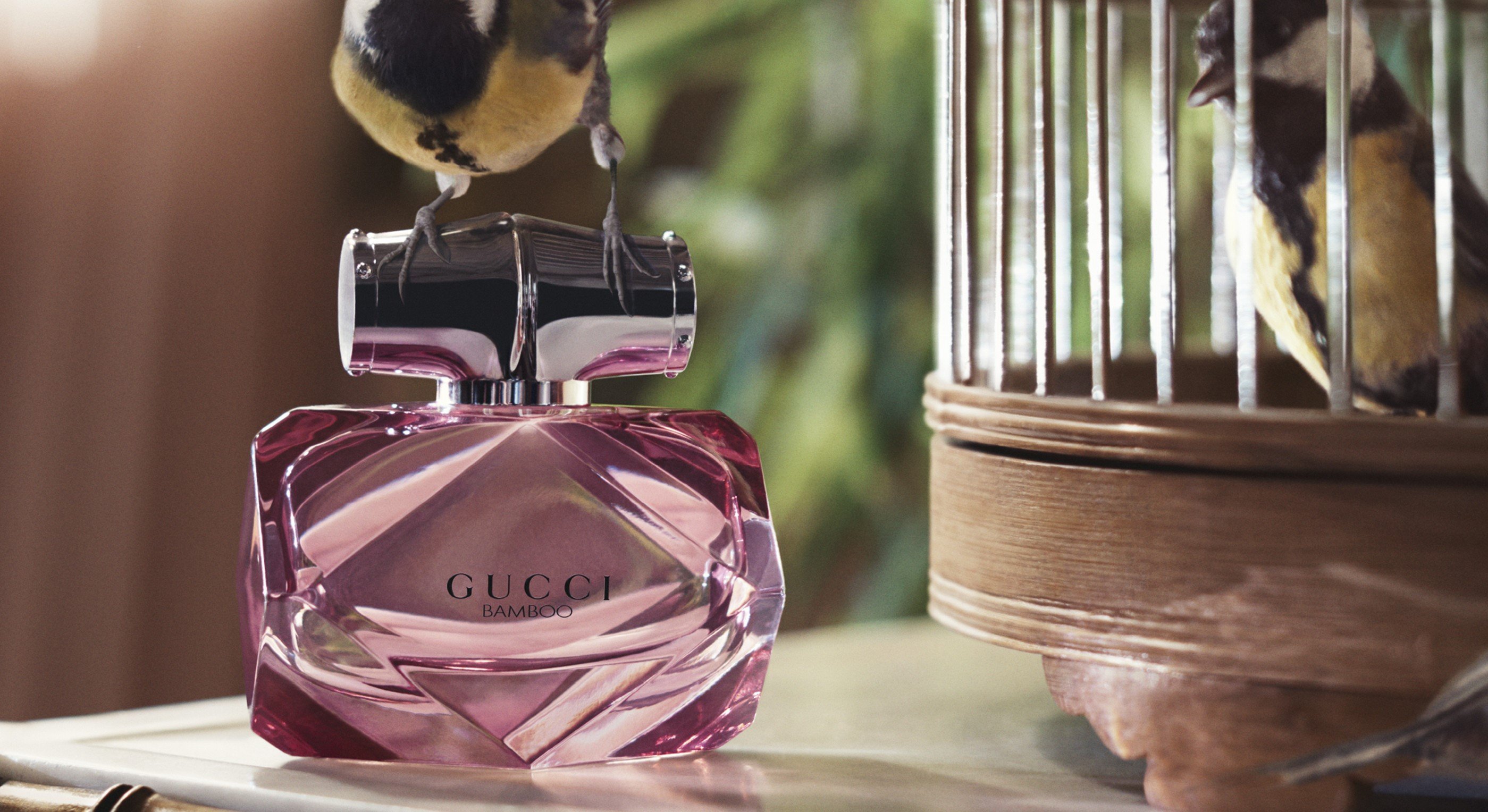 No matter how many amazing new fragrances we come across, sometimes we just can't help but go back to the ones that draw us in the most. The Perfume Shop has a wide range of bestsellers available which have continuously charmed us all, and when a scent is so evocatively enchanting, there is no harm in following the crowd.
Gucci Bamboo
Gucci Bamboo is one that has captured the hearts of many. Sitting within the floral scent group, the most popular fragrance family for women, it is with no surprise that Gucci's fragrance has consistently been a front-runner. With notes of Italian Bergamot, Casablanca, Lily, Ylang Ylang, Extra Comoros and Sandalwood, Gucci Bamboo is a refined scent that is both soft and compelling.
Thierry Mugler Alien and Angel Nova
With both the timelessly loved Alien and Angel Nova, which is new to 2020, Mugler is an expert of sorts when it comes to fragrances. Alien exists within the Oriental fragrance family, with notes of Jasmine Sambac, White amber and Cashmeran wood. The scent is distinctively warm, luscious and passionate, perfect for evening wear. Whereas Angel Nova brings something slightly different to the table, boasting a delicious fruity scent with notes of Raspberry, Lychee, Akigalawood, Benzoin and Damask Rose, these flavours come together to create a fragrance bursting of berry-freshness perfect for spring and summer.
Marc Jacobs Daisy
If the name isn't a clue enough, Daisy by Marc Jacobs is a cherished floral fragrance with notes of Wild Berries, White Violet, Sandalwood and Jasmine Infusion. The combination of aromas creates a botanical scent perfect for a sophisticated, yet ethereal and whimsical woman looking for a feminine and playful perfume for the summer season.
Body Care at its Best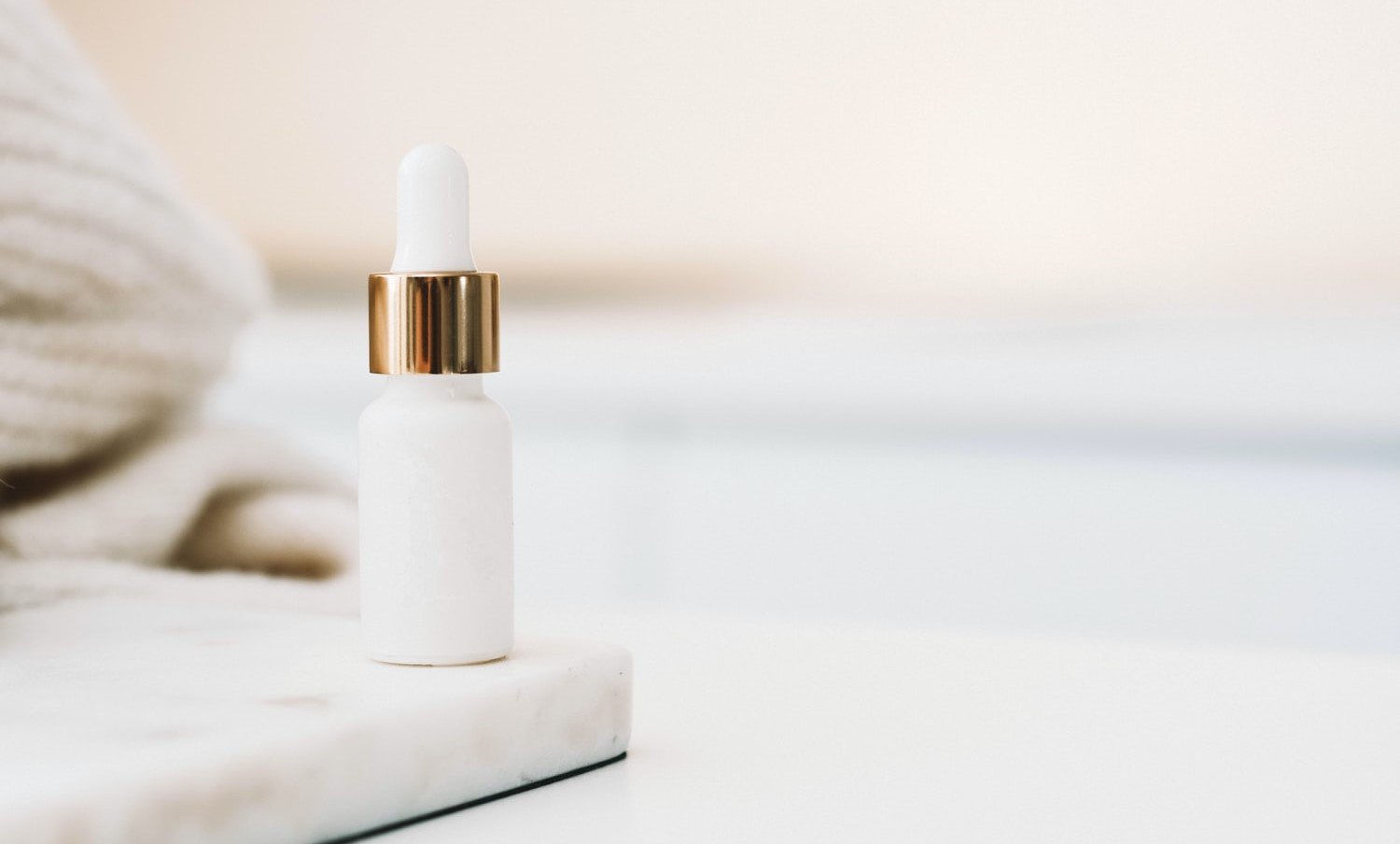 At the perfume shop, feeling good isn't always about smelling your best. With the range of body care and skincare available, it's a whole lot easier to treat your skin to something it will happily absorb.
Whether you already have your body care and skincare routine expertly refined, or you're on the journey of discovering what your body loves and needs, The Perfume Shop is the perfect place to find products you'll adore. Shop the face & body collection today to get skincare favourites from some of the top brands, for prices you can't refuse.
There's no better place to start your body care routine than by focussing on the products you use in the bath and shower. By infusing rich body oils, creamy lotions and smoothing scrubs into your bathing habits, you'll leave feeling fresher than ever.
Continue your body care journey once back on dry land, with hydrating body moisturisers and lotions, which will leave you feeling silky smooth. With some of the top face & body brands including Chanel, Elizabeth Arden, Gatineau, and L'Occitane, you'll leave your skin begging for more. Try L'Occitane's Shea Ultra Rich Body Lotion for irresistibly soft skin that will last up to 48 hours.
If you want to infuse your love for alluring aromas within your skincare routine, then there's no better place to go than The Perfume Shop. Explore the range of scented body lotions in all your favourite fragrances to instantly upgrade your body care. With scents like Paco Rabanne 1 Million, Jean Paul Gaultier Classique and Chanel Coco Mademoiselle, your body will smell and feel it's absolute best.