Don't miss the savings, with cracking offers on all sorts of stock in the clearance.
EXCLUSIVE
View Terms & Conditions

View Terms & Conditions

1. The £5 Deliveroo Incentives and Marketing digital gift card giveaway ("Promotion") is subject to the following terms and conditions. By entering the Promotion entrants will be deemed to have read and accepted these terms and conditions. 2. The Promotion is organised and operated by The Global Voucher Group Limited of Imperial House, Imperial Way, Newport NP10 8UH ("Promoter"). 3. The Promotion is open to all UK residents aged 18 years or over except employees of the Promoter, their families, agents and anyone else connected with administration of the Promotion. 4. The Promotion will run from 11 Jul 2021 23:00 until 31 Jul 2021 22:59 ("Promotion Period"). 5. All entrants who (i) subscribe to receive the Promoter's electronic marketing during the Promotion Period and (ii) The Works confirms have spent £25 or more (excluding all gift card purchases and top-ups and delivery or collection charges) before 31 Jul 2021 22:59 at the The Works via the link provided on www.myvouchercodes.co.uk ("Promoter's Website") shall be eligible to receive a free £5 Deliveroo Incentives and Marketing ("Gift Card"). 6. You will not be entitled to a Gift Card if you click on any other links or visit any other websites before making your purchase at the The Works or if you make use of any other offer or promotion in connection with your purchase which is provided by the Promoter or The Works (including any discounts, codes, savings, credit and/or points). 7. Only one entry per entrant during the Promotion Period shall be accepted. 8. Confirmation of purchase may be provided by The Works up to 90 working days following the date of the qualifying purchase. 9. Gift Cards may be downloaded via the "member section" of the Promoter's Website. Entrants should note that Gift Cards may expire after a certain date and their use may be subject to the retailer's own terms and conditions. 10. No entries from agents, third parties, organised groups or applications automatically generated by computers will be accepted. No incomplete or corrupted entries will be accepted. Any entries not made during the Promotion Period or otherwise in accordance with the entry instructions and these terms and conditions will be rejected. 11. The Promoter reserves the right to substitute, in its sole discretion, the Gift Card with an alternative award of equal or greater value. 12. The Promoter reserves the right to ask for satisfactory proof of identity, age and/or address as a condition of award of the Gift Card. 13. The Promoter reserves the right to amend or alter the Promotion or these terms and conditions at any time or to terminate the Promotion at any time without prior notice due to circumstances beyond its reasonable control. Any changes to the Promotion or these terms and conditions will be posted on the Promoter's Website at www.myvouchercodes.co.uk. 14. Personal data submitted by entrants in connection with the Promotion will be processed by the Promoter in accordance with the Promoter's privacy policy, which is available at www.myvouchercodes.co.uk/privacy. 15. The Promoter does not accept any responsibility for any damage, loss, injury or disappointment suffered by entrants or as a result of acceptance of the Gift Card, but nothing in these terms and conditions shall operate to exclude the Promoter's liability for death or personal injury suffered as a result of the Promoter's negligence. 16. The Promotion and these terms and conditions are governed by the laws of England and Wales and are subject to the exclusive jurisdiction of the English and Welsh courts.
Offers for The Works were last updated Tuesday 27 July 2021 16:57
The Works Codes That You've Missed
EXCLUSIVE
View Terms & Conditions

View Terms & Conditions

Some exclusions apply. Not applicable for use with other discounts or offers.
Most Popular The Works Code & Discount
| Offer Description | Expires | Discount Type |
| --- | --- | --- |
| Up to 50% off - Books, Stationery, Art & Crafts, Games and More | | Sale |
| 10% off Student Discount with Student Beans | | Deal |
| Free Delivery on Orders Over £30 | | Deal |
| Save up to 75% off RRP on Bundles | | Deal |
| Exclusive Free £5 Deliveroo Voucher with Orders Over £25 | | Reward |
FAQs
How Can I Find The Works Near Me?
There's The Works store locator, so you can put in your location and it'll return a list of the nearest stores. You can then also find The Works opening times for your local branch.

Can I Get The Works Discount Code?
Yes, you can regularly get a The Work promo code, they offer new ones almost every day. At MyVoucherCodes we often have an exclusive The Works voucher code on offer that you won't find anywhere else.

Do The Works Offer A Student Discount?
Yes. Students can unlock a 20% discount on their order when they verify their student status by using StudentBeans on The Works website.

Do The Works Offer Free Delivery?
Yes, they offer free standard delivery on orders over £30 and free click and collect to selected stores. Both will take 5 to7 days, and standard delivery costs £2.99 if the order is less than £30.

The Works Hints & Tips
For stationary, books, crafting materials and more, you can't go wrong with The Works, and with these handy hints and tips, you can make the most of your money:


Check out The Works special offers for some incredible discounts on all your stationery essentials and some brilliant books.


Grab yourself a Rewards Card at The Works or register online and you'll receive points for every purchase you make, with 5 points for every £1 you spend. There are even double points events to keep an eye out for.



Take advantage of The Works free delivery by putting a couple of extra pens, paperbacks and posters into your basket as free delivery is available on all orders over £20.


Look through the homepage, this is where you'll find some of the biggest and best The Works discounts, from price cuts, to multi-buy offers and more.


Get signed up to the newsletter to get all the biggest and best The Works deals straight to your inbox, and all you need to do is pop in your email address to start saving.


Take advantage of The Works student discount for a tidy 10% off your order, not to mention there's also The Works education discount, for a cracking deal, so it's worth getting in touch.



Using The Works Discount Code


Visit our website and search for The Works discount code that fits your shopping order.


Unlock your code and copy it for use later.


Make your way to The Works website and browse the site for all items you would like to buy. Make sure that each item is eligible for the code.


Head to checkout and review your order, making sure you have ordered everything you need.


Paste your The Works discount code into the 'Add a promotion code' box and click 'APPLY'. The page will refresh with your new discounted price.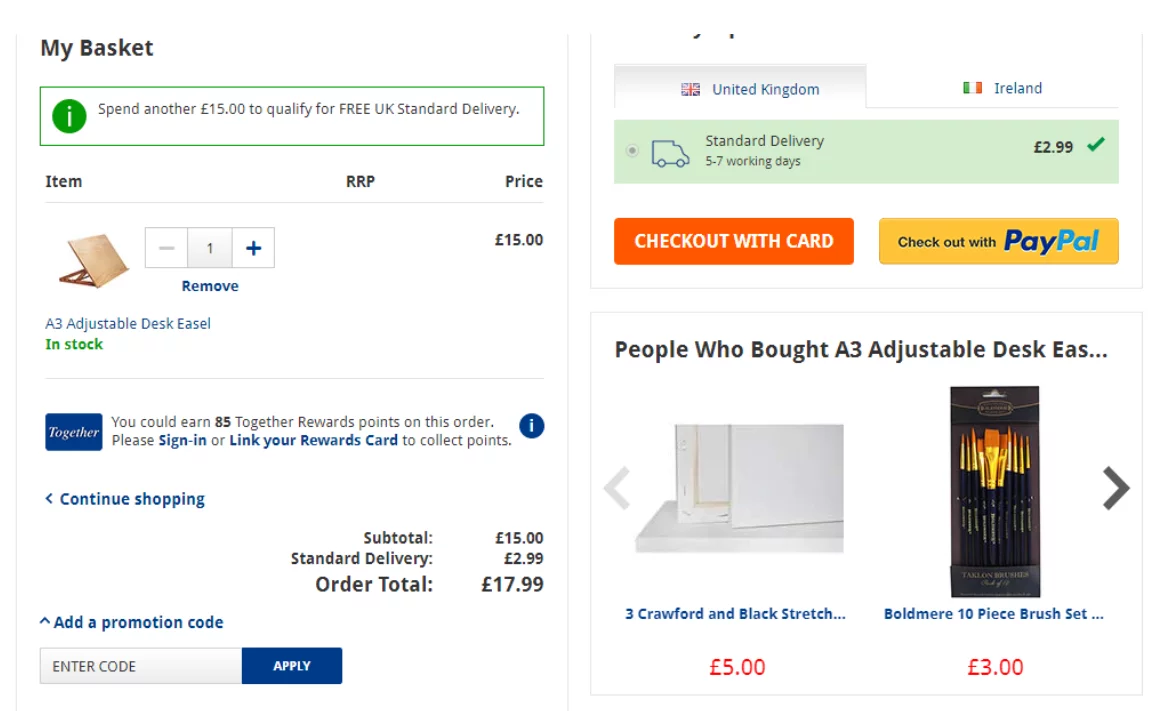 Get Creative with The Works Arts & Crafts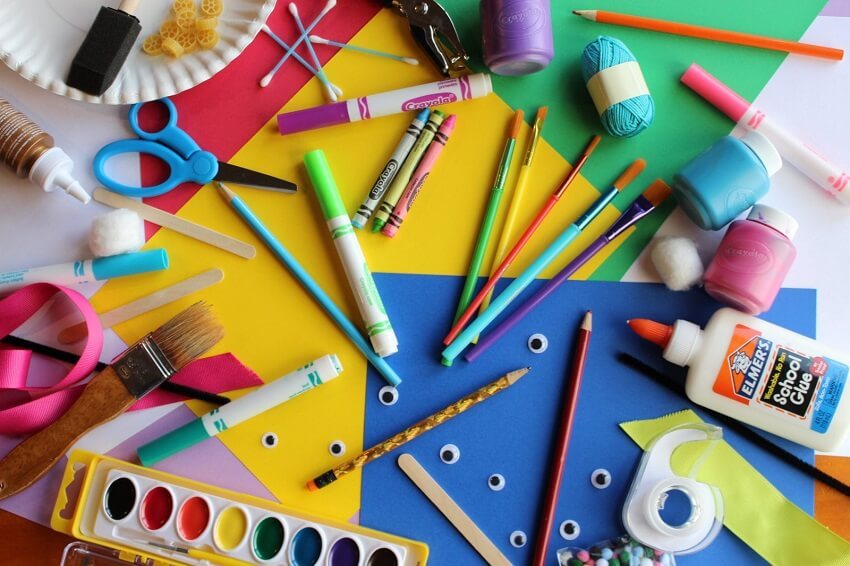 Whether you prefer to do your shopping in-store or online, it's easier than ever to stock up on all your arts & crafts essentials. Enjoy great deals on craft supplies and get creative at home with the kids. Whether you need some light-hearted craft fun for hours of entertainment, or some high-quality art essentials for the more experienced artists, explore art supplies at The Works today. From sketching books, assorted craft sets, paints, crocheting kits with eye-catching The Works yarn and more, explore the range today. Whether wooden crafts, paper crafts, drawing, or painting tickles your fancy – The Works has all the necessary supplies to make your artistic visions a reality. Hand-make a thoughtful gift for a special someone or go all-out on quality time with the family by creating lasting memories with crafts. A scrapbook is a perfect way to capture memories made with your loved ones. Browse The Works scrapbook collection to gather some beautiful scrapbook ideas you can craft. Whether you want to remember a particular milestone or show a loved one how much you care, a scrapbook is a fun and meaningful craft project. If you're not quite an expert just yet, a The Works paint by numbers kit is the perfect way to produce beautiful scenes with your paintbrush. Choose the collection of wildlife paint by numbers options and bring your favourite animals to life through your art. For those ready to develop your skills free hand, get a The Works Canvas for the perfect base for your creation, so it's ready and waiting to frame. To get the most out of your painting, use The Works acrylic paints for a professional-standard piece.
Have Hours of Fun with Puzzles & Games from The Works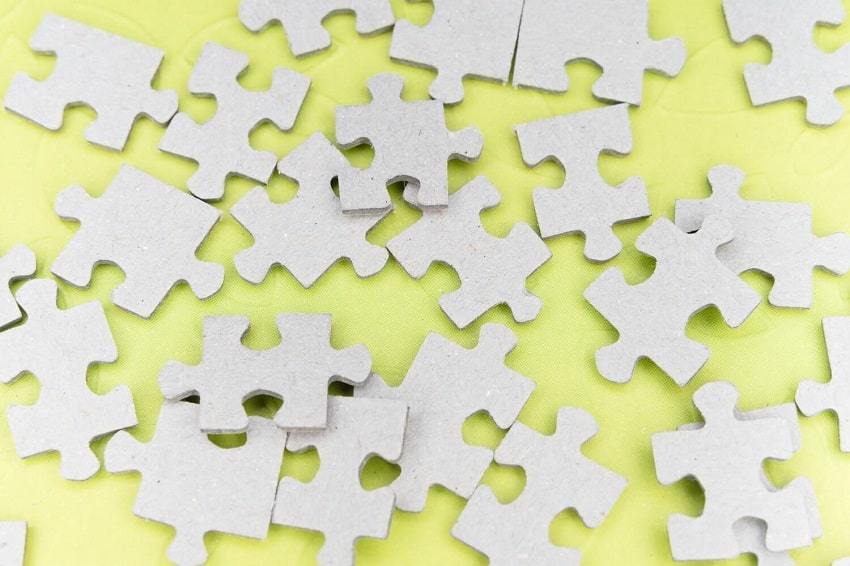 Puzzles and Games at The Works are enough to create heaps of family fun. With an impressive range of popular board games and jigsaw puzzles, there's something to get the whole family involved. Classic board games like monopoly and Snakes and Ladders are the perfect way to bring the family together for a dose of healthy competition.Whether you have a get-together planned now that restrictions have lightened, hosting a games night with some friends, or you need an evening of entertainment with your family at home, now is the perfect time to pick up a new board game from The Works. Spend quality time together with the addition of everyone's favourite board games. Choose from all-time favourites such as Articulate, the Logo Game and Monopoly, or even host a pub quiz with the Trivia Team Game. With The Works, it has never been easier to bring everyone together.However, if you're looking for something that leaves you with more lasting satisfaction than winning alone, a brand-new The Works jigsaw puzzle will be the activity for you. Explore The Works jigsaw puzzles for adults, test your patience and get stuck into piecing together exquisite landscapes, views, wildlife and even kids TV-favourites, ranging from 500 to 1000 pieces, all for a low price. Work together as a family to create stunning scenes or unwind alone as a relaxing pastime, establishing and discovering scenic lifelike imagery as you build.Whether you're looking for a game to entertain the entire family or something to crack away at in your time alone, then there's bound to be something for you at The Works.
It's Story Time: Discover The Works Books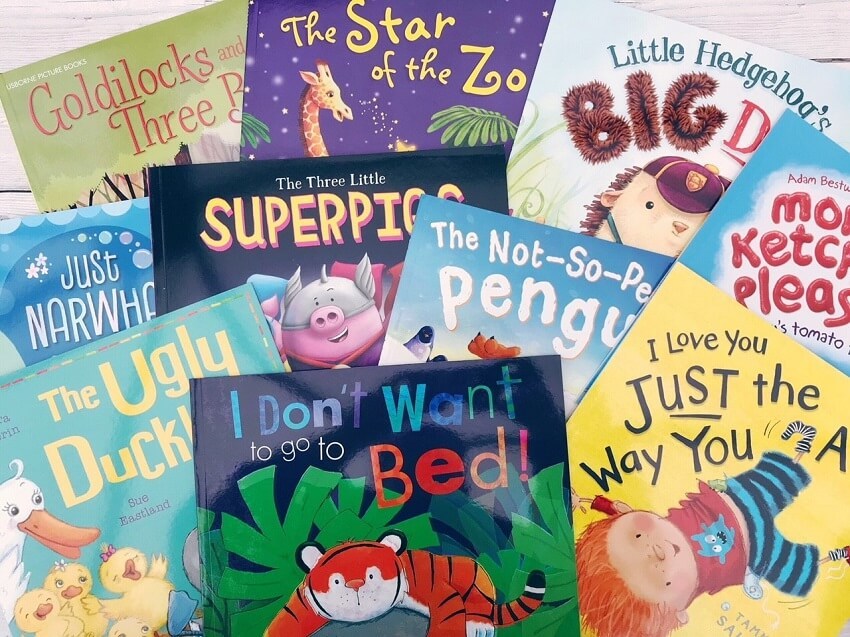 There's nothing quite like enjoying a good book during your evenings at home. Whether it's a bedtime story for the little ones or something to help the parents wind down at the end of the day, there's something on offer for everyone. Visit The Works online shop and make the most out of online book deals. With 10 for £10 on Kids Picture Book Bundles and 6 for £10 on Kids books, it doesn't always need to be expensive to keep the little ones occupied. Choose from classic story-time tales like Jack and the Beanstalk, Goldilocks and Little Red Riding Hood, popular fictional characters like Peppa Pig and Meg & Mog or favourite themes like princesses, dinosaurs, and pirates, that the kids will no doubt love.At The Works, it's not all about the little ones as there's plenty of great deals on fiction and non-fiction books for the adults of the house to get stuck in to. Whether you're looking to delve into the world of romance, crime, fantasy or history while sitting out and soaking up the sunshine this summer, you won't be at a loss for something to keep you engrossed. Explore the collection of 3 for £5 fiction books to grab a fantastic read for an even better price. The Works also offers non-fiction categories such as craft books, cookery books and puzzle books to help you expand on your expertise and explore new interests. Head to The Works UK website today and pick up a book or two the family will love.