Farfetch Hints & Tips
Farfetch Discount Codes
Save on your orders at Farfetch with a discount code to give you a percentage of the price off. Before you place an order online at Farfetch, don't forget to check here at MyVoucherCodes for the chance of bagging a Farfetch promo code.
Farfetch Student Discount
Students get 10% off their Farfetch orders thanks to the Farfetch student discount available with UNiDAYS. No need to stretch your student loan by signing up for UNiDAYS savings.
Farfetch Sale
The Farfetch sale is the place to be for discounted designer clothing, accessories, footwear and more. If you want top-quality pieces without the price to match, don't miss incredible savings in the Farfetch sale before the best offers get snapped up.
FAQs
Where can I can a Farfetch discount code?
Farfetch regularly treats fashion lovers to discount codes to save on your online orders. To ensure you don't miss out on all the big Farfetch promo codes, keep an eye here at MyVoucherCodes as the team populates the Farfetch page with all the best Farfetch discount codes and offers.
Is there Farfetch student discount?
Yes, you can get 10% off your order with a Farfetch student discount code. Sign-up to UNiDAYS with your student email address to unlock savings on top designer brands at Farfetch.
How do I return a Farfetch order?
The Farfetch returns policy offers clear and easy guidance on how to get your order back safely. Head to your online account to arrange the return, repackage your items and use the returns label for the courier to scan. If you need help with your Farfetch return, head to the online instructions, as Farfetch returns are now paper free!
Can I Pay by Klarna at Farfetch?
You can purchase your Farfetch order by splitting the cost into three interest-free instalments with Klarna. To opt for this service, select the option for Klarna at checkout, and Klarna will do the rest. Each payment gets collected automatically from your debit or credit card for a hassle-free experience.
Designer Fashion at Farfetch UK

If you're a lover of designer fashion, Farfetch UK is the online destination for you. Featuring a wide range of top-quality designerwear across menswear, womenswear and kidswear, Farfetch UK has everything you need to upgrade your wardrobe.
Some of the featured brands on the Farfetch UK website includes Gucci, Versace, Balenciaga, Fendi, Prada, and so many more, ensuring you have access to all the best designers in fashion for unmissable prices.
Whenever you're browsing for designer fashion for men, women or kids, Farfetch UK has the hottest clothing for everyone, even essentials for little ones ranging from newborn to 16 years.
Farfetch UK is so much more than a place to buy your clothing, but also a place for fashion lovers to get the scoop on the latest trends and gather inspiration from the collection of Farfetch new in style suggestions. Explore what's new at Farfetch UK to ensure you're always staying ahead of current trends. New arrivals at Farfetch include all the latest seasons from the most esteemed fashion designers in the business so anyone can look runway-ready at all times with the help of Farfetch UK. The new arrivals category is updated daily, ensuring you never miss a beat in the fast-paced world of fashion.
If you're not quite sure where to take your look next, tailor your search to your style at Farfetch UK. Browse the range of trending items, ensuring you're keeping your finger on the pulse at all times.
The Farfetch UK website covers everything from clothing, shoes, bags, accessories, jewellery and pre-owned designer goods so you can get top-quality vintage pieces for less.
Save in the Farfetch Sale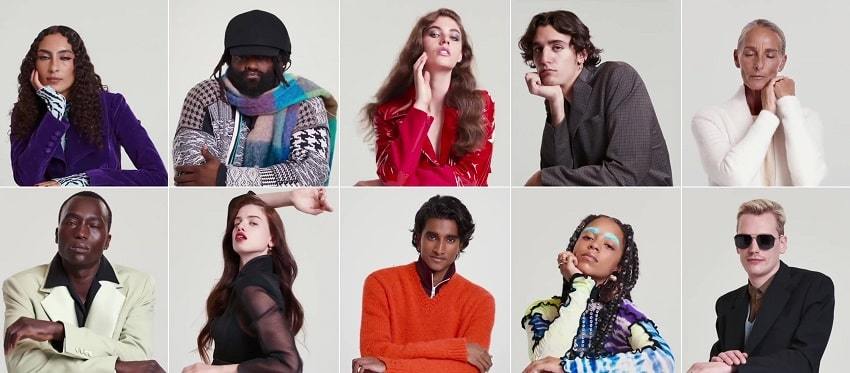 The Farfetch UK sale is the perfect place to go to get all your designer goodies at discounted prices. With up to 60% off 8,000 products in the sale, you can save a massive amount on designer finds from bestselling brands. The Farfetch UK sale includes savings in womenswear, menswear and kidswear, covering all clothing categories, ensuring you can save all around in Farfetch sale.
As seasons are changing and summer has arrived, keeping up with seasonal trends can be expensive. For those who want the best of fashion with a more attainable price tag, the Farfetch sale offers a range of summer staples so you can look your best this season.
The Farfetch sale refuses to skimp on providing unmissable deals on a wide range of high-fashion brands. As the Farfetch website includes a luxurious directory of the best designers in the business, you don't have to miss out on bagging something beautiful, as even the most notable designers also feature in the Farfetch sale.
The Farfetch sale includes well-known brands such as Marc Jacobs, Vivienne Westwood, Jimmy Choo and Rixo for womenswear, Hugo Boss, Amiri and Adidas Yeezy in the menswear sale, and Ralph Lauren, Moschino and Kenzo for the little ones.
Narrow down your sale search by checking out the editor's picks which offer some fantastic hints and tips on how to get the most out of the Farfetch sale. The editor's top choices include an array of must-haves new to the sale, the best of the sale and the favourite designers currently on sale to ensure you're getting the best possible deal at Farfetch.