More Information about Student Travel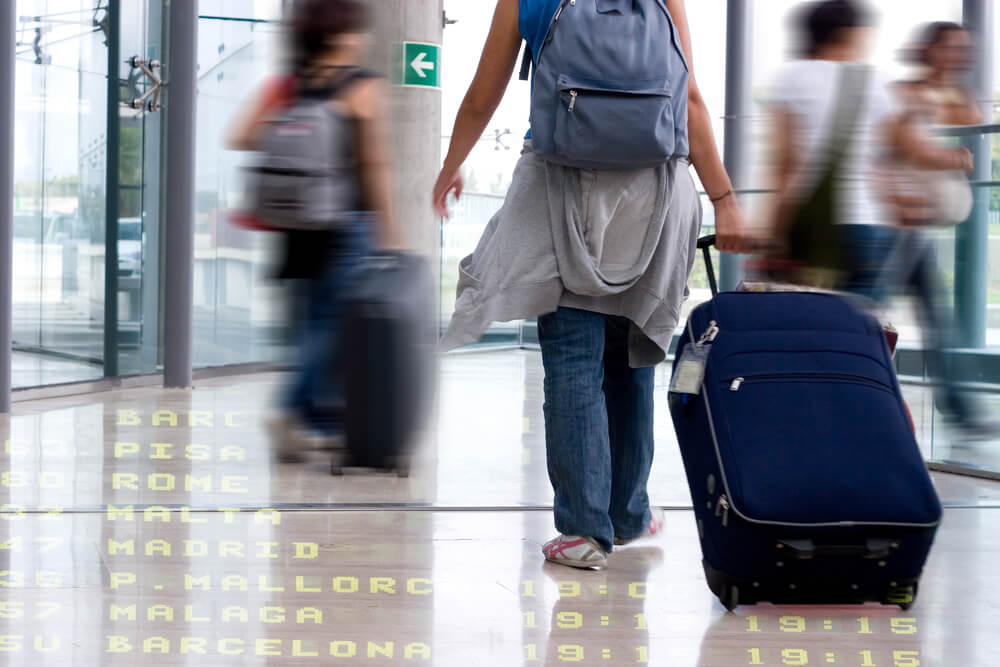 As a student, travel will be an extremely important but, all the same, a big strain on budget. There are a number of reasons you would need to travel whilst studying, the main one, of course, would be using trains and buses to get to university and to work. Next up would be travelling home, especially if your college is located far from where your friends and family. Then there's the holidays you'll take, enjoying a study break whilst experiencing new cultures with your new friends. Often, university programs include field trips abroad, as well as placement years. Finally, whether you choose to take your gap year straight after college or before starting your career, they are often seen as a right to passage for students. With all of these potential demands for travel, and a meagre budget to accomplish it, you're going to need a bit of help with all of the essentials such as flights, accommodation, travel insurance and all of the rest.
What is an International Student Identity Card (ISIC)?
When you are travelling internationally you may need to prove your student status in order to take advantage of discounts or student only opportunities.

The ISIC is recognised by a large amount of governments across the world, allowing you to prove you are a student. After signing up for an International Student Identity Card you'll be able to access a wide range of specially selected deals offered by ISIC partners and affiliates.
Student Travel Cards
The ultimate travel discount for students is the 16-25 Student Railcard. National Rail's Student Railcard allows 16-25 year olds to save up to a third on rail fares, RRP £30 per year. We have deals and discounts on our store page to help you pay less than everyone else.

Railcards also allow you to save on restaurants and food and drink outlets. A 16-25 Railcard gives access to 2 free months with Tastecard. Tastecard customers get great benefits and are entitled to 2 for 1 or 50% off many leading chain restaurants
Travel Insurance Deals: What to look out for
When you are travelling abroad on a summer's holiday, backpacking or on a gap year away from home you'll need insurance. Specialist student insurance firm Endsleigh could be one to check out, as well as Insureandgo.

Booking through a student travel agency can be expensive; before you buy you need to check what your travel insurance plan covers. Does your travel insurance feature medical cover up to £2 million, if not, you may risk not being treated if and when you fall ill. The type of deal you buy depends on the length of your holiday, there are gap year plans, single trip plans, 2 month, 3 month and year long plans.

So, whether you're taking a gap year to teach English or to find yourself spiritually or going on a solo backpacking holiday around the world, there is a policy to suit. Some policies cover pre-existing medical conditions, baggage handling accidents and flight problems, weigh up your options and see if you can bag the right deal for you with MyVoucherCodes.

Bikes, Coaches & Taxis
Coach companies also offer attractive discounts, with long distance coaches costing as little as £1. You'll be laughing when you book a £1 each way coach. You can get great prices from companies like Megabus, PlusBus and easyBus.

With all the travelling you'll need to do as a student, you won't want to be paying full price for travelling. Our discounts make travelling home at the end of term and holidays much more affordable.

If you study in London, don't forget Santander Cycles (Boris Bikes) are free, this is a good initiative, that will help you zip through the city. Also, Uber is a cheap way to travel in the city. They offer £20 off first journeys for NUS Card Holders, as well as £10 credit for you and a friend when you refer your mates.
How to Redeem a Discount Code
Booking cheap student travel is so easy. So, why wait? Using on of our student voucher codes could end up saving you quite a bit of money. Simply take a look at what's on offer and click as directed. After that, you'll see your code,so highlight and copy it before going to the booking website. After you've chosen the tickets and services you wish to purchase look for the discount codes box, paste in your code and complete the transaction.
Example Vouchers
Take a look at some of the top deals we've promoted in the past. Don't forget to check the offers at the top of the page for the latest student travel savings.
Up to 20% off Student NUS Cardholder Bookings at Hertz
5% Student Discount at EasyJet Holidays with NUS Extra at Easy jet
Exclusive £10 Off Your First Rides at Uber
Up to 80% Off Rail Travelat TrainGenius.com
Extra 10% Off On 4 Weekly Saver tickets
You May Also Like
Days Out & Attractions
If you're out an d about on your travels, on holiday or just exploring, why not check out some of the best attractions, theme arks and sites of historic importance? Before you go, visit our specialist category to find money saving deals.
Travel
If you can't find the perfect offer in our Student category, check out the main Travel Category, where you'll find a huge promotions on hotels, flights and package holidays.
Money & Foreign Exchange
If you're going abroad don't pay over the odds for travel currency, check out the offers available and get more money, for your money.