About Student Fasion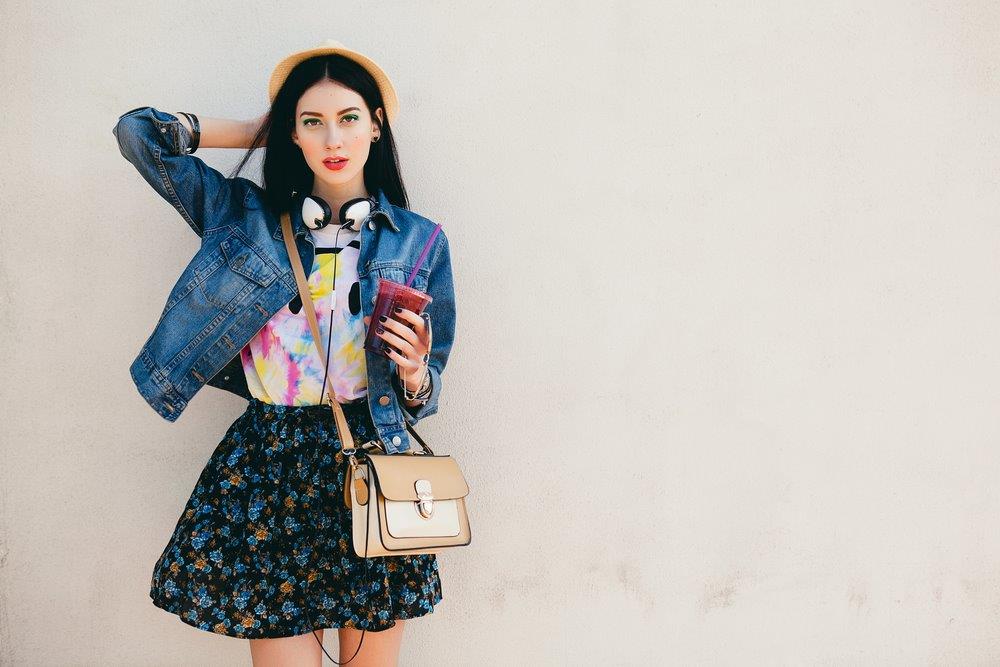 University is not just about studying and gaining the qualifications to enable an amazing career, it's about leaning the vital skills for life such as fending for oneself, meeting new people and developing a sense of style - defining yourself as a person. An important aspect of uni life is defining your style and reinventing yourself. But of course, a new look is going to come at a price. And as a student you're not exactly rolling in cash. So another facet to your new life is about how to do everything you need and want to do but on a student budget.
Growing up is all about finding where you fit in the world and forging your identity as you see fit. Will you be the Rebel, The Princess, The Outcast, The Brain or The Jock? Now we're getting carried away here, they are the stereotypes from cult 80's film, The Breakfast Club. But, there is an element to these styles and it's important to ask yourself, what's my style? Individual style is all about the image you are trying to project to world, and a first impression is still important. There are many ways to refresh your fashion without having to break the bank. You could buy second hand clothes at brands like Oxfam, Preloved, Vestaire Collective, or you could get some vintage/retro clothing from Brag Vintage, but that may be a bit more costly. Are you going to a big city or small town? Is your uni In the sticks, if so, you may need warmer outdoor clothing, sturdy boots, scarves and the like. Although, these are suitable for anywhere in the British wintertime.

If you're studying in the city (like most UK students), maybe it's time to up your urban styling game. Sportswear is increasingly popular as a fashion statement, rather than for physical exertion. What's great is that at the same time is its extremely comfortable. What you need are clothes that are comfortable travelling in, but look good and you are happy to wear all day at lectures or socialising down the union afterwards. And you'll also need a practical bag that stands a statement piece. Designed to haul around your substantial quota of textbooks and reading materials, a good backpack will last years, here's hoping they remain trendy as long as their expected lifespan!

For a night on the tiles you want something that is not every day, and not too smart you will only wear it once. For guys shirts and brown shoes is a classic look. For girls, dresses in muted colours can be a good choice.

Many students discover the gym whilst at uni. So make sure you have enough gym/fitness clothes, almost everyone that goes to uni catches the fitness bug at some point in their journey. And, this is no great surprise considering the eating habits of many students. Stock up on trainers, shorts, jogging bottoms and plain t-shirts perfect for the gym, football and any sport societies you decide to join.
Example Vouchers
If you want to get your hand on the lowest price student fashion, you've come to the right place. Below are some of the best deals from the past. Check the top of this page to get most recent offers.
15% Student Discount at French Connection
20% Off Full Priced Items for Students at Select Fashion
10% Off at Saville Row Company with NUS Extra
15% Off with an NUS Extra Card at Coast
Get a 10% Discount for Students at Matalan
How to Redeem a Discount Code
Securing savings on the latest trends is not brain surgery; it's much easier than you might think. Just browse this category, select a promotion you want to use then click on the green button to generate your code. When it pops up just highlight and copy it then head to the retailer website to start your shopping. When you've filled your basket with everything you need, find the promo code box – you'll find it in the basket or on the checkout page. When you see it, pate in your code and apply it to your order before completing the payment process. That's all you need to do to get discounts on student fashion.
You May Also Like
Fashion
Can't find what you're looking for? Well, there's no need to worry – check out the Main Fashion Category featuring a wide range of clothing and accessories promotions.
Health & Beauty
Once you've got your attire sorted you may want to start thinking about your beauty regime and your image. What about dying your hair a daring colour, getting a new moisturiser or going for a straigh hairstyle?
Sports, Fitness & Outdoor
Whether sportswear is more your style or you want to complete your transformation by getting in shape, check out our sports, fitness and outdoors category now to get amazing savings.
What Do Students Wear In The Winter?
• An oversized scarf that you can wrap around yourself to banish the cold, suitable for both men and women
• Beanie hats – please don't wear them in doors!
• Wool coats, get high % wool coats as they last much longer than polyester
• Waterproof shoes, or simply coat with waterproof spray
• An umbrella that is small enough to fit into your bag