French Connection Hints & Tips
For the latest in men's fashion, look no further than French Connection, and make sure you're getting the most out of your money with these helpful tips and tricks:
The French Connection sale section is always worth a look for some serious savings on style, check it out and you're sure to bag a bargain.
Keep an eye out for a French Connection student discount, where you can usually save yourself a tidy 10% when you log in to your UNiDAYS account.
Save on the extra costs with the French Connection free delivery offer, which means you don't have to pay for postage when you place an order worth £50 or more.
Sign up for the newsletter, where you can find exclusive French Connection deals, and to top it off you'll get a welcome discount of 10%.
FAQs
Is there a French Connection sale?
They have regular sales that offer a big discount on fashion. Make sure you check out MyVoucherCodes to see what categories and covered, and how big the discounts are.
Can I get a French Connection discount code?
Yes, they offer voucher codes regularly, and for all the latest deals, offers and sale information, check out what MyVoucherCodes have on offer.
What delivery options are available at French Connection?
They offer standard delivery for free on orders over £50, with it being £3.95 otherwise. You can get next and named-day delivery from £5.95 with weekend and pre-12PM delivery being £7.95.
Is there a French Connection student discount?
Yes, they offer a 25% discount to students who can verify their student status by using UNiDAYS. Simply go to their student discount page and click 'Join Now' or 'Login' depending on whether you have a UNiDAYS account.
Using Your French Connection Discount Code
Using our website, find a French Connection discount code that suits your items. Once found, unlock the code.
Open the French Connection in a second tab and begin looking for the items you want to buy.
Add each item to your cart. Double-check the item to ensure it is covered by your code.
Once you have added everything, proceed to checkout and review your order.
Copy and paste your French Connection voucher code into the 'Add promotional code here' box and click 'Apply'.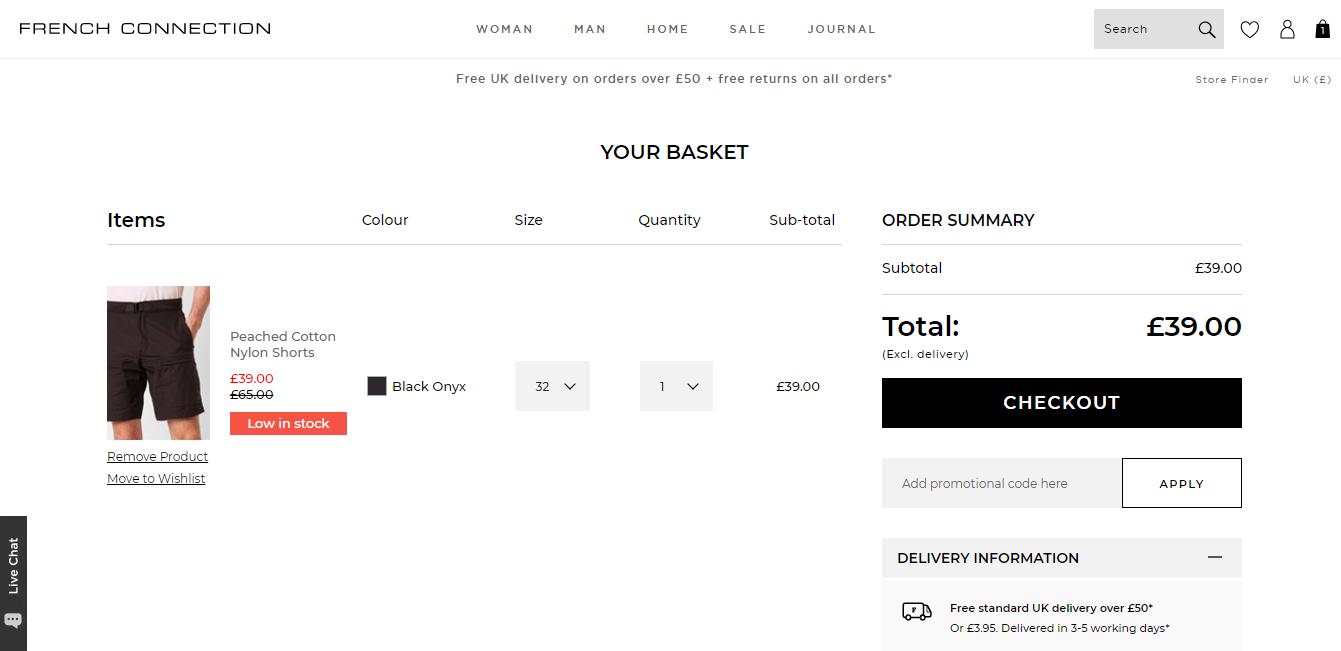 The French Connection Spring Essentials
Spring is almost here, and so we're all turning our attention to a wonderful wardrobe update. Luckily, with the French Connection Spring collection, you'll be sorted for a British Spring, come rain or shine.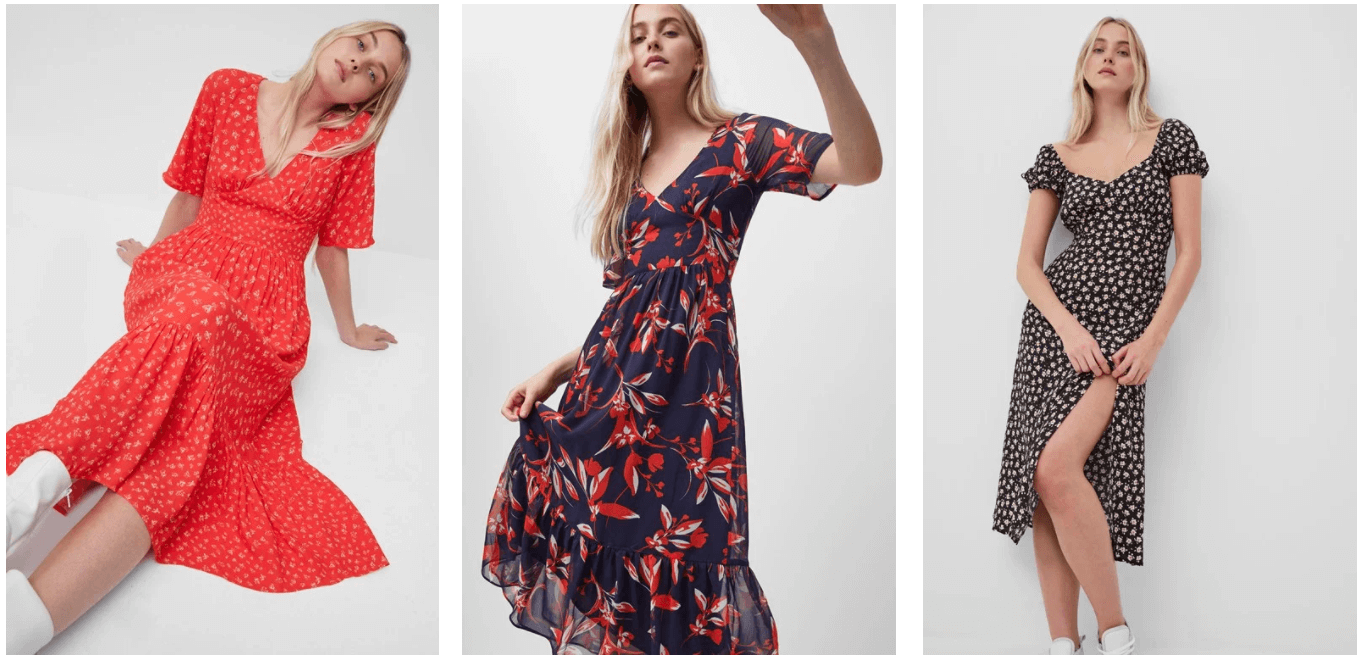 A French Connection Dress to Impress
When it comes to a smart casual outfit, you can't go wrong with a stunning dress. From floral patterns that scream Spring, to block colours that offer subtle style in spades.
Keep it Breezy
Spring is the perfect time to go back to basics. From tees and short sleeved shirts, to sweatshirts. With the British weather being so unpredictable, it's good to get the bases covered. Sweaters offer the best of both worlds, with warm, and breeziness.
Keep Safe in Style
Unfortunately, the Coronavirus is still doing the rounds, but that doesn't mean you can't stay safe in style. With an French Connection face mask, you can get the essentials sorted in 2021. And you can look good in the process.
Save on Style this Spring
So, whatever you're looking for, get yourself a French Connection discount code and make sure you're getting the most out of your money this Spring.
Spruce Up Your Home
We've all spent a lot of time at home since the Coronavirus pandemic kicked off last year. So, there's no better time to beautify your living space and accessorise your home a little. Luckily, French Connection UK have everything you need to pretty up your place this season.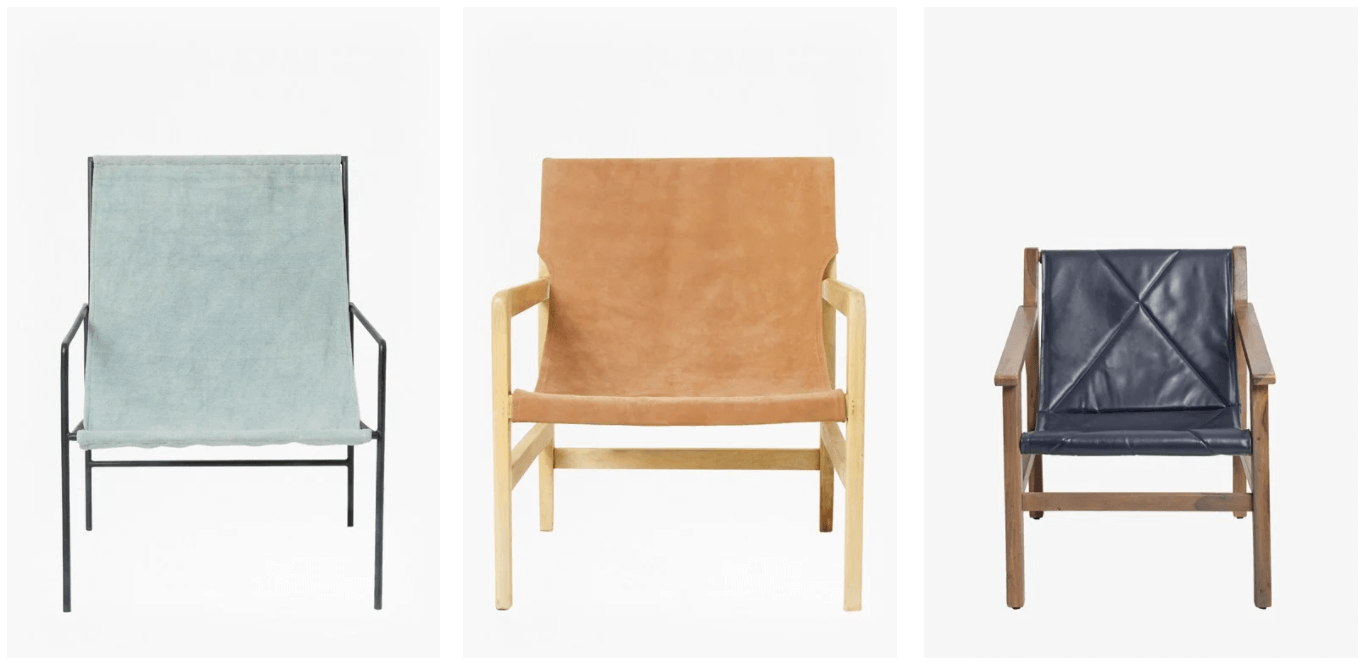 Cosy Up on a French Connection Chair
In the French Connection home section, you can find a ton of fabulous furniture. A new chair can make a world of difference to your living space. Offering style and comfort in spades, you can get the best of both worlds. Not to mention there's a ton of other cracking and comfortable seating. From French cane chairs, to barstools and everything in between.
French Connection Coffee Tables
Another option when it comes to home fashion with functionality is a new coffee table. From simple an elegant options that are both compact but cute, to bigger statement pieces that will get people talking. Whether you prefer classic wooden tables, or want something with a more modern aesthetic, the French Connection furniture section has it all.
French Connection Home Accessories
You can really tie the room together with a French Connection rug. You can add a touch of light with a beautiful lamp. You can add a pop of colour with some stunning wall art. These are great ways to inject a little life into your room. So, whether it's a French Connection cushion, or you want to take a more extreme approach, you're sorted.
Beautify Your Home with French Connection
So, take a look in the French Connection sale, and see what kinds of fabulous furnishings and accessories you can get your hands on. You might be surprised by how much you can save.
Wrap Up this Winter
The weather has taken a turn for the worse, and the UK Winters typically bring a lot of low temperatures and grey skies. But that doesn't mean you can't turn a few heads with a fabulous wardrobe update thanks to the French Connection clothing range.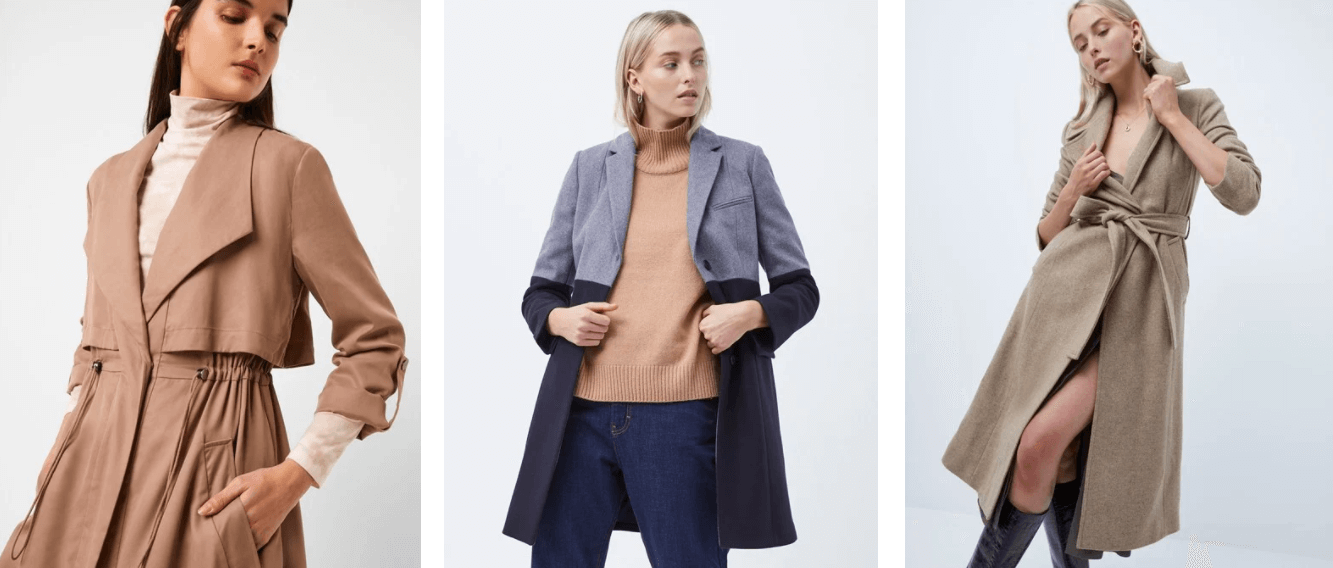 Wrap Up in a French Connection Coat
When it comes to Winter wardrobe staples, there's nothing better than a cracking coat. Offering warmth, comfort and waterproofing, you can beat the bad weather and look food doing it. Whether you want a puffy coat, or a slim and chic jacket, they've got you covered.
Dazzle in a French Connection Dress
While a dress isn't something we typically think of in Winter, it's something that goes well with anything. With a ton of versatile options that offer functionality and style in spades, you can't go wrong. Whether you're a sucker for a floral pattern, or you prefer classic, subtle style, French Connection dresses have got something for you.
Slip Into a French Connection Jumper
Whether you prefer a classic knitted jumper, or you want to keep it casual in a sweatshirt, French Connection jumpers are perfect for the job. Offering casual style that brings the warmth, the Winter weather won't get you down. Pair it with a French Connection shirt to give your casual look a little extra shot of smart.
Versatile French Connection Jeans
When it comes to legwear, there's nothing more classic than a pair of jeans. With a cut that suits everyone, from the traditional straight and boot cut options, to skinny, slim and even flared jeans, there's something for everyone. So, slip into denim this season for comfortable fashion. So, stock up on style, and do it for less with a French Connection voucher code this season.