Very Hints & Tips
With a huge range of products, from fashion and home to fitness and gaming, Very offer a little bit of everything, and with these money-saving tips, you can save big.
Very Offers

The offers section is the first place to go for the latest Very deals. You'll see you what categories are reduced, and by how much, to make sure you get the best prices you can.



Very Sale

Make sure you keep your eye out for one of the incredible sales that come around regularly. You'll always find massive savings across the ranges that squeeze even more value into your Very orders.



Very Clearance

The clearance section is a great place to save, with new items being discounted often, you're bound to find something you'll love, for less.



Very Free Delivery

When you spend £25, you'll get the option of free delivery and free click and collect on all your orders. It's an easy way to cut those annoying postage fees and save a few quid.



Very Gifts

With Valentine's and Mother's Day coming up it's time to start shopping for all the special gifts that put smiles on faces. Very's loved up collection is packed with top fragrances and gorgeous jewellery to make sure you're in the good books in 2021



Very Home

The annual spring refresh is right around the corner and you'll find incredible deals on beautiful furniture to get your home looking it's best.
FAQs
How can I get a Very discount code?
The easiest way to grab your Very voucher codes is to check back with MyVoucherCodes before placing an order. Our team constantly updates the page with the best Very deals around.
Can I get a Very free delivery code?
Yes, Very regularly release codes that unlock free delivery on selected appliances, or even across the whole site. These come and go so it's a good idea to check MyVoucherCodes regularly if you're looking to shop. Free click and collect is available on orders over £25 all year round.
Is there a student discount at Very?
Unfortunately, Very are not currently offering a student discount. This may change in the future and you can be sure we'll have all the details for you should it arrive.
Can I get a Very catalogue?
Yes, you can request your Very catalogue on the website and order online once you have chosen your favourite products.
Do Very price match?
No, Very do not currently price match. However, their pricing is extremely competitive and you'll regularly find unbeatable deals on the site.
How to Use A Very Discount Code
Follow these simple instructions to apply your Very promo code and save on your next order:



Select which Very discount code you'd like to use and click 'Get Discount'


A new tab will automatically open and take you to the relevant Very page


Shop all the shiny new products you'd like and click the basket in the top right corner when you're done


Either sign in to your Very account or create a new one


Fill out your delivery and card details and proceed to step three of the checkout process


Paste your code into the box labelled 'Promo Code' and click apply to reddem



Once your basket total has changed your Very discount has been applied and you are free to checkout.


Enjoy your savings
Very Contact
If the FAQs don't answer your questions you can use any of the following methods to get in touch with the Very customer service team.



Very Contact Number - You can call the customer care team on 0800 11 00 00, Mon - Fri 08:00 - 18:00 Sat 09:00 - 16:00



Very Assistant The Very Online Assistant is available 24/7 all year round to take care of your queries. Simply log in to you Very account to get answers to your questions.



These are unprecedented times and with the increase in online shopping due to the coronavirus pandemic, you are encouraged to check the FAQs first as there may be a delay when phoning.
How to Save More At Very
Hitting the sales, grabbing a student discount, and keep your eyes peeled for a Very promo code are tried and tested ways of bagging a saving as you shop. But is it really saving if everyone else is doing it? Here we'll look at ways you can squeeze even more value into your shop that might just give that smug savings feeling.
Very Newsletter Sign Up
I know that's not exactly a secret, but the trick is, and this key, actually opening the things. How many newsletters have you signed up to for the initial discount and then it's straight to the spam folder? You're not alone, most people do the same, but emails contain some of the best offers on site and it's worth a one minute once over.
Very New In
Check the new in section before you start filling you basket, but you're not looking for items. If there is a new season of clothes, or new range of furniture, head over to the category and check on the older products. Older lines and models will likely have discounts attached to get rid of old stock.
Very Voucher Code T&Cs
Make sure you check the terms and conditions of any code you use to score a saving. You may find they allow you to stack up different coupons and build your savings. This isn't the most common practice but it does happen and it's worth checking if the option is there.
Live Chat Haggling
Closing the live chat pop ups is practically muscle memory by now, but you shouldn't. If These assistants are controlled by real people, not bots, you could score a discount from them. It depends on what you're ordering, but if you don't ask, you don't get, and most people don't.
Very Returns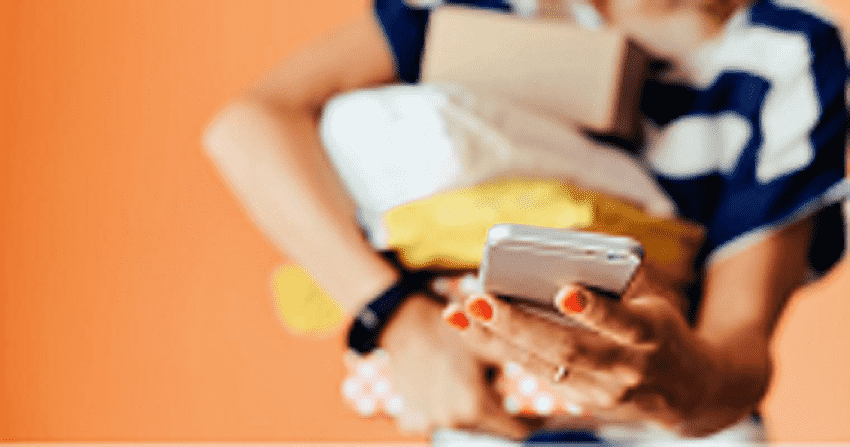 The Very returns policy makes it super easy for customers to send back any item. With varying return methods, you'll definitely find an option that suits you.
Click and Collect with Collect+
Charge: Free under our 28 day approval guaranteeMax Weight Limit: 10KGMax Size Limit: Depth 50cm x Length 60cm x Width 50cmService: Fast, convenient and great if you're out all day or really busy. Over 7,000 Collect+ stores in the UK, most are open late 7 days a week. Find out more.
Post Office:
Charge: Free under our 28 day approval guaranteeMax Weight Limit: Up to 20KGMax Size Limit: Depth 46cm x Length 61cm x Width 46cmService: Return small items weighing up to 20KG via the Post Office. Any items exceeding the weight limit will incur a charge.
Home Collection:
Charge: Free under our 28-day approval guaranteeMax Weight Limit: Large items onlyService: Have our courier service come and collect those big and bulky items. Arrange a collection via My Account. Please note, a collection date will be arranged with you by our carrier within 24hrs of your request. Watch out for the text and/or email offering suitable dates for your collection.
Very PS5 Stock Drop
After the long awaited release of the Sony PS5 in November 2020, stores saw gamers rush to get the next generation controllers in their hands. And it's been frustratingly obvious that retailers have struggled to keep up with the fevered demand.

Game fans are now being told to gather their loot and get ready, because a stock drop is rumoured to be heading to the Very gaming section. Stock chasers are claiming that the UK is set to receive a massive order of the new consoles and they'll be hitting the shelves soon.
But with thousands of eager fans waiting with debit cards primed, there's going to be a mad dash to get in before they sell out, again. The stock will go live without warning and often that's in the middle of the night. Only the quickest of night owls will level up their gaming experience.
To get the PS5 hooked up to your TV you need to put the work in. Get on the Very website every night before you sleep, and if you wake up at 3am, have a cheeky check then too. Download the Very app so you can have you payment and shipping details ready to go when the time comes. The PS5 is moving so quickly that those extra seconds to fill in the expiry date could mean missing out.
While you wait for your chance to score the latest generation of gaming, check out all the PS5 accessories in the Very gaming section. They've got all the games, controllers, headsets, and leads you need to have an epic session when you unbox.
Home Office Havens
The way we work has likely been changed forever thanks to the global coronavirus pandemic. Businesses are no longer afraid to embrace remote working and once the pandemic is over, more and more people will have the option to work from home.
If you've struggled by, working on the dining room table with the kids eating lunch around you, 2021 should be the year you get round to fixing up your home office. Whether you need an organised space or top-notch tech, Very has everything you need to chase those targets.

Very Laptops
No home office would be complete without the right computer to get your job done. Luckily, the Very laptop selection pulls in the biggest brands to ensure the can deliver the best machines. You'll find the latest models from Apple, HP, and Dell that packs in more processing power than most IT departments and makes it easy to take the office home.
Very Desk
To help you capture a small corner of home for work, Very office furniture will make sure you're sitting comfortable as you tackle the spreadsheets. From Very office chairs to storage, you'll find everything you need to kit out your new work space.
Very Printers and Accessories
No home office would be complete without all the fancy extras that give let you do everything you would at your desk, but you can make better coffee. Right alongside the big name printers you can stock up all your inks and toner to keep you documents looking pristine.
Discover Your Denim
It doesn't matter what season we're in, there's always a place for denim on the trending list. But as we head into Autumn 2020, Very have unveiled their brand-new collection of jeans and it's packed with the big names we all love.

World famous brands like Levi's and Calvin Klein sit alongside high street favourites like River Island and Topshop to make sure there are perfect pairs for every budget.

Very Skinny Jeans
Skinny jeans are all about showing of your shape and as we head into big coat season, they will provide the perfect balance to any wrapped up warm look. Skinny's are pretty much a classic style by now and no wardrobe should be without a clingy pair.
Very Flare Jeans
After making their comeback last autumn, the flare jean is still going strong and their 70s throwback style remains popular. The retro denim is perfect for Autumn/Winter because the wide legs match the silhouette of winter coats to create a seamless look.
Very Mom Jeans
These high-waisted 80s classics back for a boom in popularity and they'll give you an old school mum look with a bit more. Mom jeans are perfect for when you want to keep your look simple. Throw on a T and a pair of trainers and your good to go with this pair.
Very Boyfriend Jeans
Boyfriend jeans all about that comfy oversized look that is laid back and ready to chill on the casual days. The put a feminine twist on the classic men's jeans look and create that effortless, borrowed from the fella vibe.