Offers for Very were last updated Monday 21 June 2021 19:25
Very Codes That You've Missed
Most Popular Very Code & Discount
| Offer Description | Expires | Discount Type |
| --- | --- | --- |
| Save £75 on Selected iPhone 12 and 12 mini | | Deal |
| Buy a Samsung Sero TV and get a Free Samsung S20 Mobile Phone with this Very Discount | | Deal |
| Save up to 50% on Selected Beauty | | Deal |
| Save up to 50% on Selected Electrical Beauty | | Deal |
| Up to 50% off Electricals | | Deal |
Very Hints & Tips
With a huge range of products, from fashion and home to fitness and gaming, Very offer a little bit of everything, and with these money-saving tips, you can save big.

Very Offers

The offers section is the first place to go for the latest Very deals. You'll see you what categories are reduced, and by how much, to make sure you get the best prices you can.
Very Sale

Make sure you keep your eye out for one of the incredible sales that come around regularly. You'll always find massive savings across the ranges that squeeze even more value into your Very orders.
Very First Order Discount

If this is your first time shopping at Very, make sure you take advantage of the first order discount to save across the vast range this online department store offers.
Very Clearance

The clearance section is a great place to save, with new items being discounted often, you're bound to find something you'll love, for less.
Very Free Delivery

When you spend £25, you'll get the option of free delivery and free click and collect on all your orders. It's an easy way to cut those annoying postage fees and save a few quid.
Shop Designer Style

The designer brands section is packed with fabulous deals on the biggest names in fashion. It's the place to go if you're looking for superb deals on the finer things.
Very Home

The annual spring refresh is right around the corner and you'll find incredible deals on beautiful furniture to get your home looking it's best.
FAQs
How can I get a Very discount code?
The easiest way to grab your Very voucher codes is to check back with MyVoucherCodes before placing an order. Our team constantly updates the page with the best Very deals around.
Can I get a Very free delivery code?
Yes, Very regularly release codes that unlock free delivery on selected appliances, or even across the whole site. These come and go so it's a good idea to check MyVoucherCodes regularly if you're looking to shop. Free click and collect is available on orders over £25 all year round.
Is there a student discount at Very?
Unfortunately, Very are not currently offering a student discount. This may change in the future and you can be sure we'll have all the details for you should it arrive.
Can I get a Very catalogue?

Yes, you can request your Very catalogue on the website and order online once you have chosen your favourite products.
Do Very price match?

No, Very do not currently price match. However, their pricing is extremely competitive and you'll regularly find unbeatable deals on the site.
How to Use A Very Discount Code
Follow these simple instructions to apply your Very promo code and save on your next order:



Select which Very discount code you'd like to use and click 'Get Discount'


A new tab will automatically open and take you to the relevant Very page


Shop all the shiny new products you'd like and click the basket in the top right corner when you're done


Either sign in to your Very account or create a new one


Fill out your delivery and card details and proceed to step three of the checkout process


Paste your code into the box labelled 'Promo Code' and click apply to reddem


Once your basket total has changed your Very discount has been applied and you are free to checkout.


Enjoy your savings


Very Contact
If the FAQs don't answer your questions you can use any of the following methods to get in touch with the Very customer service team.



Very Contact Number - You can call the customer care team on 0800 11 00 00, Mon - Fri 08:00 - 18:00 Sat 09:00 - 16:00



Very Assistant The Very Online Assistant is available 24/7 all year round to take care of your queries. Simply log in to you Very account to get answers to your questions.

These are unprecedented times and with the increase in online shopping due to the coronavirus pandemic, you are encouraged to check the FAQs first as there may be a delay when phoning.
Why Doesn't My Discount Code Work?
Why Doesn't My Discount Code Work?
We know how annoying it is when you get all the way to the checkout only for your discount code to get rejected. We check every single voucher code before they make it onto our pages to ensure you don't have to deal with that hassle. But occasionally things can go wrong for a variety of reasons. If that happens to you, these are the things you should check first.
Check the Terms and Conditions
We advise checking the terms before you use a code to save yourself time, but if something goes wrong, they should be your first stop. Retailers often insert clauses that can limit or stop particular transactions and it's likely you'll find the reason for your code not working in here.
Check for a Minimum Spend?
Minimum spends are a super common clause for discount codes, especially with Free Delivery offers. They set an amount you need to spend before you'll unlock your saving. Double check the minimum spend, and ensure your basket meets it, and all products are valid. If you haven't met it, you need to decide whether throwing a few extras in the basket is worth the saving.
Are there any Exclusions?
Exclusions often apply to discount codes. For example, you could have a code for 10% of Very garden furniture that excludes rattan. Be sure to check that all your basket is included in the offer and ensure all your products are included in the offer. Even individual products can be left out sometimes.
Is the code in date?
We do our best to keep the pages up to date, but retailers can alter or end a code whenever they want. In these instances, we aim to remove the code as quickly as possible, but there is an inevitable delay that can cause an invalid code to remain on site for a brief period.


Failing all of that, if your discount is still not appearing, please get in touch with the customer service team and they will do some digging to try and secure your saving for you.
How to Save More At Very
Hitting the sales, grabbing a student discount, and keep your eyes peeled for a Very promo code are tried and tested ways of bagging a saving as you shop. But is it really saving if everyone else is doing it? Here we'll look at ways you can squeeze even more value into your shop that might just give that smug savings feeling.
Very Newsletter Sign Up

I know that's not exactly a secret, but the trick is, and this key, actually opening the things. How many newsletters have you signed up to for the initial discount and then it's straight to the spam folder? You're not alone, most people do the same, but emails contain some of the best offers on site and it's worth a one minute once over.
Very New In

Check the new in section before you start filling you basket, but you're not looking for items. If there is a new season of clothes, or new range of furniture, head over to the category and check on the older products. Older lines and models will likely have discounts attached to get rid of old stock.
Very Voucher Code T&Cs

Make sure you check the terms and conditions of any code you use to score a saving. You may find they allow you to stack up different coupons and build your savings. This isn't the most common practice but it does happen and it's worth checking if the option is there.
Live Chat Haggling

Closing the live chat pop ups is practically muscle memory by now, but you shouldn't. If These assistants are controlled by real people, not bots, you could score a discount from them. It depends on what you're ordering, but if you don't ask, you don't get, and most people don't.
Very Returns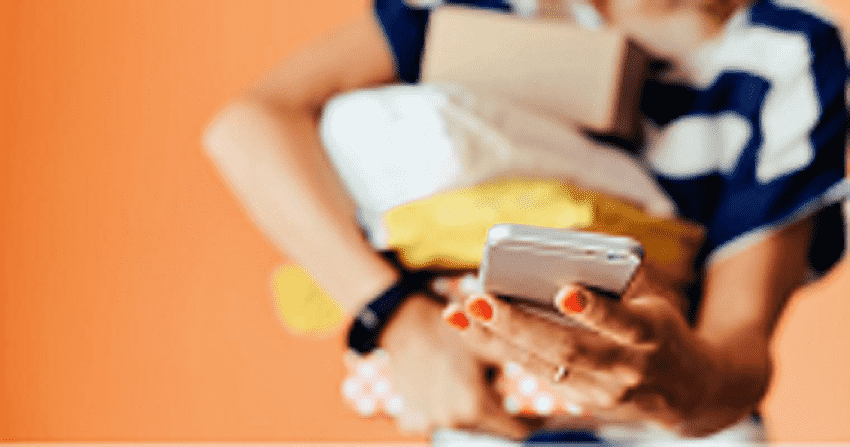 The Very returns policy makes it super easy for customers to send back any item. With varying return methods, you'll definitely find an option that suits you.
Click and Collect with Collect+
Charge: Free under our 28 day approval guarantee
Max Weight Limit: 10KG
Max Size Limit: Depth 50cm x Length 60cm x Width 50cm
Service: Fast, convenient and great if you're out all day or really busy. Over 7,000 Collect+ stores in the UK, most are open late 7 days a week. Find out more.
Post Office:
Charge: Free under our 28 day approval guarantee
Max Weight Limit: Up to 20KG
Max Size Limit: Depth 46cm x Length 61cm x Width 46cm
Service: Return small items weighing up to 20KG via the Post Office. Any items exceeding the weight limit will incur a charge.
Home Collection:
Charge: Free under our 28-day approval guarantee
Max Weight Limit: Large items only
Service: Have our courier service come and collect those big and bulky items. Arrange a collection via My Account. Please note, a collection date will be arranged with you by our carrier within 24hrs of your request. Watch out for the text and/or email offering suitable dates for your collection.
Top Picks from the Very Big Sale
The Very Big Home and Electrical sale has arrived and there's massive savings to be had across the home. We've done the hard work to help you hunt down the best discounts and get the most from this giant event. Here's our top picks: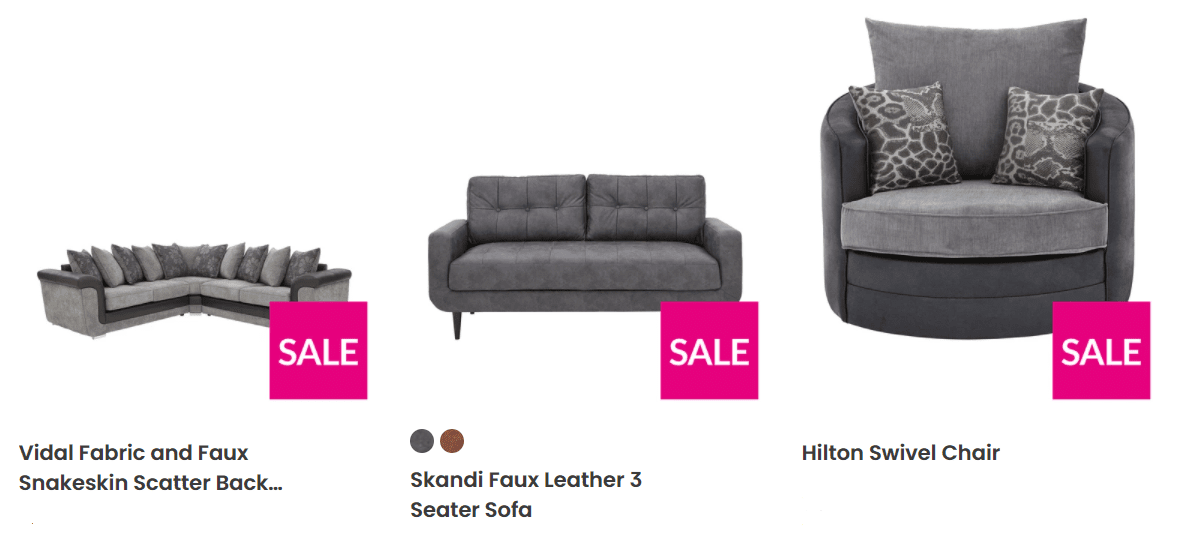 Very iPhones
If you're looking around for a new phone, you're in luck. There are deals on a massive selection of handsets. You can pick up an iPhone 12 Mini with £100 knocked off the price. Or go full size and save yourself £75. The incredible prices on Apple's famous phones are only in the sale, so take a look today.
Very Floorcare
Don't panic if you're a bit late on the old spring clean, it gives you a chance to score some massive savings on floorcare. The range of Shark vacuum cleaners comes with a host fancy technology like anti hair wrap and duo clean. Right now, you can get up to £180 off shark models with the big sale.
Very Furniture
It wouldn't be a very big home sale if you couldn't pick up top deals on furniture. And this sale has got every room in the house covered. Some of the best savings are found on sofas with everything from stylish 2 seaters to massive corner sofas that have incredible discounts attached. That's our selection for the best savings to be found, but there are thousands more deals waiting. Dive in and take a look for yourself and bag some Very big savings.
Good Times Ahead
Summer is on the way, everyone's getting their vaccines, and the slow road to something like normal is underway. There are good times ahead and Very want you to make the most of them. Their fabulous summer collection is packed with everything you need to make the most of a better summer.
Fashion
Sunny days are coming and that means it's time to ditch the layers and enjoy the sun on our skin again. The fashion section has all the gorgeous dresses, shorts, and tops a wardrobe needs to style out beach days. Highlights include the new Michelle Keegan edit that will bring all the colour to your look. There are even loads of scorching accessories to finish off your look right. If you need a little help finding the perfect shape sunnies, our guide to
Choosing Your Sunglasses
will help you out.
Outdoor Living
There's a lot of talk about red, amber, and green lists around at the moment, and travel is uncertain. If you don't fancy risking it, a staycation might be on the cards. If you're keeping it close to home this summer this collection will help make those memories. With BBQs, garden furniture, and pools this is the place to go to make the most of your space this summer. If you want to make sure you're your doing outdoors right this summer, our
guide to Sizzling Hot BBQs
cooks up all the essential info you need to get outside and cook this summer.
Toys
Once the kids break up from school, keeping them entertained will be high on the agenda. Stocking the house with toys to keep the fun going is a must and the Very toys section has got your back. Whether you want to go big with full swing sets, or simply pick up a few extra toys, they've got all fun and games covered.
Gaming with the X Factor
The Xbox Series X is the latest console from the gaming giants at Microsoft and it promises to take your experience to the next level. It has been difficult to get your hands on the brand new console with stock flying off the shelves almost as soon as they touch down, but fear not, a Very Xbox Series X stock drop is on the cards. That means it's time to think about the games you're going to be diving into. Here is selection of the top tier games you can pick up at Very.
Call of Duty: Black Ops Cold War

CoD is an gaming institution and the latest in the Black Ops series won't let fans down. It brings a massive array of fire power to epic multiplayer battels and an immersive campaign mode that sees players battle through cold war era missions. You know what you're getting with this franchise, top notch gun fighters and heart racing action across every map.
Watchdogs: Legion

After a serious start to the Watchdogs world, the franchise has switched things up with the sequels and made ultra-modern games with hard drives full of hacking fun. Legion is set in a surveillance state London with private militaries oppressing the people. Play as anyone to become part of a hack happy resistance and fight back. It's going to be fun.
FIFA 21

If you love football we don't need to tell you anything about FIFA. It's the gold standard in football games and let's you live out all your footballing dreams from your sofa. On the Xbox Series X this iconic sports series is taken to the big leagues with superior graphics, realistic gameplay, and enough raging inducing celebrations to drive you mates crazy. And you get the fast and frantic Volta game mode which is always super fun.
Assassins Creed Valhalla

The latest in the historical stealth action series lands you on a longboat with shield and sword in hand as a Viking raider. Set in England's Dark Ages, you'll sneak and slash your way through an atmospheric open world as you battle to establish a home on these foreign lands. As ever it combines (loose) history with adrenaline fuelled action for intense gameplay. But they had us at Viking raider.
Discover Your Denim
It doesn't matter what season we're in, there's always a place for denim on the trending list. But as we head into Autumn 2020, Very have unveiled their brand-new collection of jeans and it's packed with the big names we all love. World famous brands like Levi's and Calvin Klein sit alongside high street favourites like River Island and Topshop to make sure there are perfect pairs for every budget.

Very Skinny Jeans

Skinny jeans are all about showing of your shape and as we head into big coat season, they will provide the perfect balance to any wrapped up warm look. Skinny's are pretty much a classic style by now and no wardrobe should be without a clingy pair.
Very Flare Jeans

After making their comeback last autumn, the flare jean is still going strong and their 70s throwback style remains popular. The retro denim is perfect for Autumn/Winter because the wide legs match the silhouette of winter coats to create a seamless look.
Very Mom Jeans

These high-waisted 80s classics back for a boom in popularity and they'll give you an old school mum look with a bit more. Mom jeans are perfect for when you want to keep your look simple. Throw on a T and a pair of trainers and your good to go with this pair.
Very Boyfriend Jeans

Boyfriend jeans all about that comfy oversized look that is laid back and ready to chill on the casual days. The put a feminine twist on the classic men's jeans look and create that effortless, borrowed from the fella vibe.
Garden Dips
Summer is well and truly here, and it's time to get out in the garden to enjoy the sun. That means it's pool season. The Very section of paddling pools, hot tubs and all things water based fun for good times in the garden.

Kids Paddling Pools
Small splash pools are perfect for keeping kids cool and happy when the sun is scorching. There are bright and colourful options that bring the fun to splash around in. These days that's more than your standard rings. For as little as £15, you can pick up water based player areas complete with shades, slides and sprays.
Above Ground Pools
For a more full bodied dips you can pick up a superb value above ground pool that adds more depth. Ranging between 8-10ft, you won't be swimming laps in these garden pools, but they're perfect for a summer day soak. They're super simple to set up and take down which makes them a fantastic option when space is short.
Hot Tubs
When it comes to the adults, there's nothing like an evening dip in a hot tub with a glass of wine. You don't need to be wealthy to enjoy that experience anymore, and Very hot tubs make the bubbles affordable for everyone. With motor and shell, they come with everything you need for a spa at home and prices start from $499.99. If you're interested in getting started with a hot tub, checkout our upcoming article for everything you need to know.