Wayfair Hints & Tips
Make your house even more of a home with the huge range of fabulous furnishings, home décor and garden gear at Wayfair, and with these handy hints and tips, you can save big.

The Wayfair sale section is always packed with some incredible savings on home essentials, from living room furnishings and kitchen kit, to DIY essentials and home décor.


Save on the extra costs with the free Wayfair delivery deal, giving you complimentary shipping on your order when you're spending £40 or more.


There are daily Wayfair deals, so it's worth keeping an eye out on their homepage for the latest discounts and savings on must-have homeware.


Get signed up for the newsletter, where you'll not only get the latest Wayfair offers, sent straight to your inbox, but you'll get some inspiration on how to turn your house into your dream home.


Check out the Wayfair outlet for some tidy savings on end-of-the line furnishings, and you'll have your home kitted out for less
FAQs
What Wayfair delivery options available?
They offer delivery of small items, doorstep delivery for larger items and room of choice delivery for those big furniture orders. The postage cost is £4.99 but orders over £40 qualify for Wayfair free delivery.
What payment methods are accepted at Wayfair?
They accept major credit and debit cards including Visa, MasterCard and American Express. You can also pay using PayPal, Financing by Barclays and Apple Pay.
Can I pay with Klarna at Wayfair?
Yes, you can pay for your items at Wayfair by using Klarna to spread the cost.
Where Can I Find a Wayfair Discount Code?
You can find Wayfair voucher codes here at MyVoucherCodes. We'll also have the latest deals and sales that are currently running listed.
What is the Wayfair returns policy?
They typically offer 30-days for you to return the item, and unfortunately, you'll have to pay the return delivery charges. They don't accept returns on items that are personalised.
Can I track my order?
You will receive a confirmation email once your package has dispatched. This will contain a link that takes you to delivery tracking for up to date information on your delivery status.
How do I use my Wayfair discount code?
Follow our simple instructions for using promo codes to get a discount the next time you shop with Wayfair.

Click to show the voucher code on the MyVoucherCodes Wayfair page. A separate window will pop up revealing the code, which you can then copy.


MyVoucherCodes will take you to the Wayfair website automatically. All you need to do is visit the previous window.


Take a look at the Wayfair website, browse their beautiful selection of furniture and decor, and add your choices to your basket.


When you've finished shopping, click on the basket icon, called 'My Basket', in the top right corner of the page.


Double check to ensure that the Wayfair discount code is valid for all of the items in your shopping basket.


On the first page of the checkout process, towards the bottom on the left, there is a box asking if you have a discount code. Apply your Wayfair discount code by entering it here.


After you click 'Apply', your order total will change. You can then continue with the checkout process and look forward to your new things arriving in the post.



Wayfair Contact
If you have a query and you can't find the answer in one of the detailed FAQs, you can contact the Wayfair customer service team through any of the following methods:
Wayfair Contact Number
0800 7564867
Mon – Fri 08:00 -19:00
Sat – Sun 08:30 – 17:00
Quick Access
You can sign in to use the Quick Access service and get help with a current order, shopping assistance or account issues. This is the quickest way to get your queries answered and we recommend you visit this first.
Seasonal Shopping at Wayfair

Anyone one that loves to get stuck into some DIY decorating will tell you that the work is never and there's always another room waiting. With seasonal styles changing all the time there's always new looks to try out in your living room. Let's have a look at what you can shop at Wayfair throughout the year.
Baby, it's cold outside, but indoors things can be as cosy as you like with a few key touches. Some new Wayfair lighting can cast a warming glow over any room. But for quick fixes it can be as simple as picking up a new throw to snuggle under on those long winter nights.
When the clouds are parting and the air is fresh, Spring has sprung and there's nothing better than getting some of that freshness inside. Throwing open a new pair of Wayfair curtains in the morning is a fantastic way of breathing new life into a room. Spring is also the time to get those DIY projects going and there's a massive selection of fixtures and fittings to help you in your way.
Summer is all about that good outdoor living and the Wayfair Garden section has everything you need to transform your space. Whether you need new furniture to lounge away your weekends, a BBQ to fire up, or simple pots and planters, there's everything to keep you outside in the sun while it lasts.
The Autumn home refresh is a thing in designs circles. The new season needs new colours that match what's going on outside. Think warming browns and natural reds and you're walking through the right leaves. There is a massive section of Wayfair Décor dedicated to making your spaces shine throughout the year.
Brighten Up Your Bedroom this Autumn
British Autumns can be a little miserable as far as the weather is concerned, but there's nothing stopping you from adding a little sunshine to your home and brightening up your bedroom.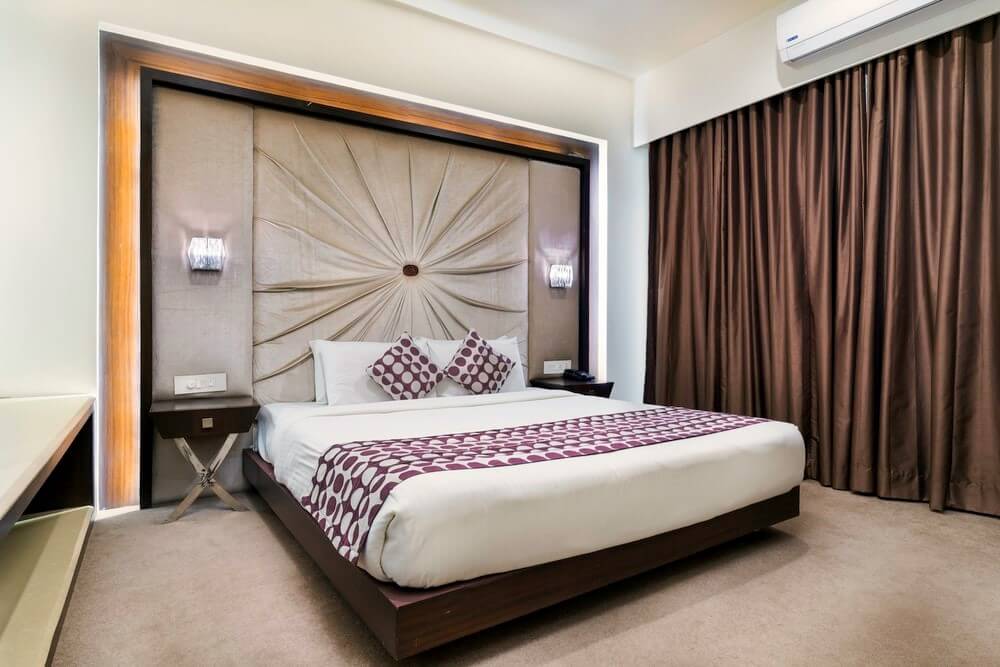 Bright colours are the name of the game, Whether it's a brand-new Wayfair bedside table with a pastel colour scheme, or you fancy something a little more rustic and refreshing, there's something for everyone this season.


When it comes to a warm night's sleep, you'll want to make sure you're lying in comfort. In the Wayfair beds section, you can find a whole host of beautiful bedframes that'll add a little style and a whole bunch of comfort to your bedroom. With simple and modern beds with hidden storage, to beautiful and extravagant offerings, they've got it all.


Beat the cold with some breezy Wayfair bedding, with a range of options, from stunning and bright designs that add a little light, to simple, crisp, cool and simple designs that'll make sure you're getting the best sleep you can, regardless of the cold weather.

You'll be sleeping soundly throughout the season with the selection of Wayfair mattresses on offer. From memory foam marvels that'll have you snuggling up in comfort all year-round, to pocketed coil offerings that are specifically designed with warm sleepers in mind. And they come in all shapes and sizes, so there's something for everyone.

You can really tie the room together with a Wayfair rug, or give yourself a helping hand when it comes to keeping the place tidy with a wonderful Wayfair wooden wardrobe. Add a lick of light and airy paint, and your room will be looking Autumn-ready in 2020.
Brighten Up Your Life
Since we're all in the house a lot more these days, it's the perfect time to flip the script. Instead of being stuck at home, we've got the chance to refresh our style this Autumn and bring a touch of much needed colour to our walls. If we're going to be looking at them for a while they might as well look pretty, right?

Wayfair wall art covers everything from traditional prints and canvasses to mirrors and quirky décor that will help you stamp your style on all four walls.


The collection of art prints has loads of options and the endless collection of hues will cover any colour scheme you can think of.

There's styles for everyone in this vast collection, but our favourite has to be the 'Graphic Art & Retro Adverts' range. These super chic canvas prints will add a splash of colour to any room and make a statement.

The selection of mirrors lets you combine classic elegance with contemporary style really bring a room together. Mirrors are a really simple way to touch up your style and add a little something extra to a room. They go along way to bringing home your style because you can go as retro or modern as you want and still get something truly striking.

If photography is more your thing, there are loads of spectacular shots framed and waiting. There are loads of easy ways to make those walls a little less dull this summer so check out the Wayfair décor collection and find something to love.
It's Playtime
The Coronavirus turned a six-week holiday into six months and you can be forgiven for feeling a little overwhelmed. What do you do when all the playdough has dried up and the glitters ended up in your hair, among other places? It's time to call in the big guns of play.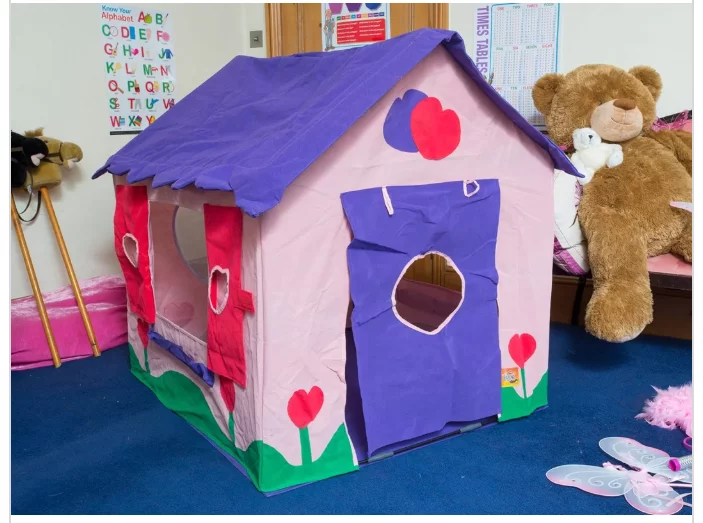 We're talking playhouses and swing sets, climbing frames and trampolines, anything to keep the little whirlwinds smiling and burn off as much energy as you can before bedtime. The Wayfair garden play collection is stacked with everything you need to keep the kids away from screens and breathing fresh air.

If the budget is tight, Freeport Park have a selection of playhouses that won't need a mortgage. Best of all they are built tent poles and fabric, so you won't need to be a master carpenter to get the play started. The options rise from these great value options and you can get your little ones their own castle or wonky stilt house to feed their imagination.

The earliest thrills you got as a kid were always on the swings. There are loads of super fun options at Wayfair that will give your little ones the same joy. You can pick up single swing sets if space is limited, but if you've got the room, and the building chops, there are play gym sets complete with swings, slides, and all that childhood good stuff that will have them running around the garden all day.
How to Do a Room Makeover on a Budget
Not all home improvements have to be expensive. There are ways to cut corners without losing overall quality. We've come up with some tips and ideas to help keep costs down on styling your home.
Recycle
Don't buy everything brand new. If an item doesn't fit a colour scheme or is damaged, this doesn't mean it can't find a place in your redesign. If you have something in your room that can stay, or just needs an upgrade, then repair, paint or improve it before reusing it.
Plan with a Budget
Set a budget before you start and stick to it. Ensure it's realistic and make notes about areas where you can save money. Perhaps you have an artistic friend who can create something? Or maybe someone you know is getting rid of something you could use instead.
DIY
There's a lot of things that can be done yourself if you have time. You can get a bedside or dining table from eBay or a charity shop before sanding and painting it yourself. It'll cost a fraction of new furniture and can be done in a personal style.
Create Art
Even if you can't paint or draw, you can easily add a personal touch to a room. Go out on a country walk and take some pictures. Get them printed on canvas, it'll be cheaper than store bought art – plus it'll be your own work and a unique snapshot of something you love. Or, why not use pictures of loved ones, pets and cherished moments?