More Information About Coombe Farms Organic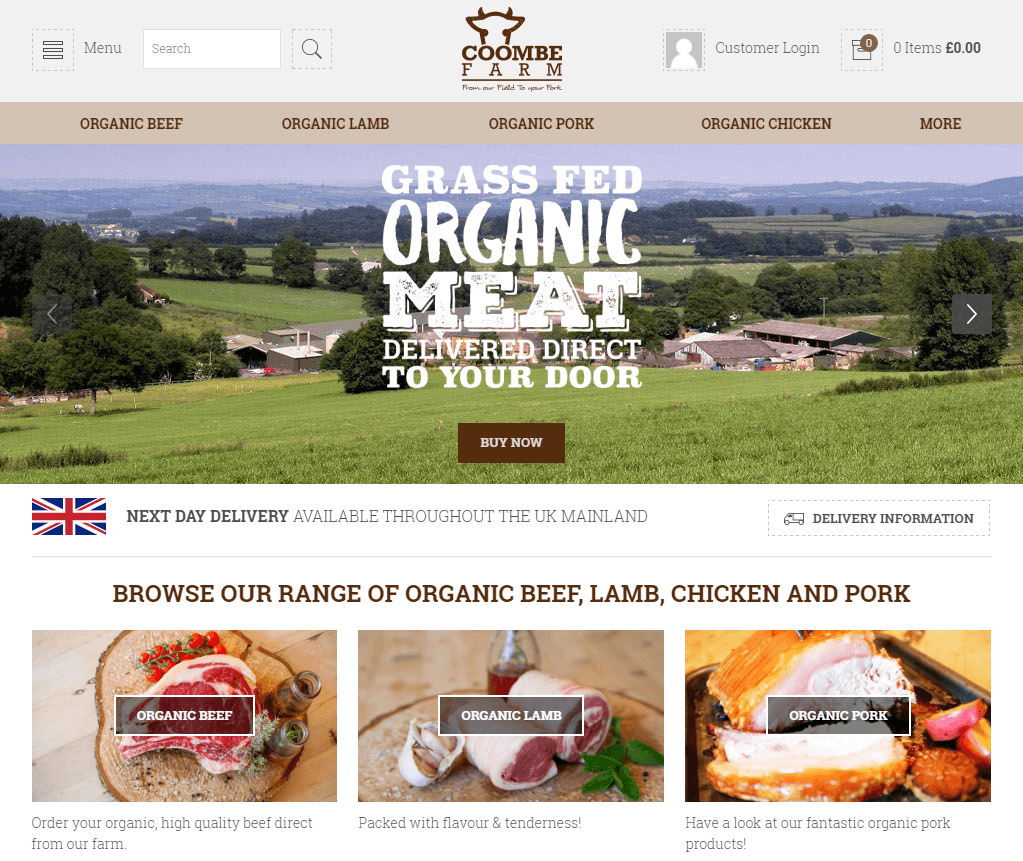 Coombe Farms Organic have been farming on their land in Somerset for since 1940, and their website is the perfect destination when you are looking for a special or hard to find cut of meat.
You already knew that Coombe Farm Organic cares deeply about ethical farming and land management, but did you know they are certified by the Soil Association and the RSPCA's Freedom Food Scheme? Well, it's true with Coombe and their Somerset partner farms, The Magdalen Farm and Otter Valley Poultry, you always get clear provenance and an assurance of quality.