More information about Motorbikes & Scooters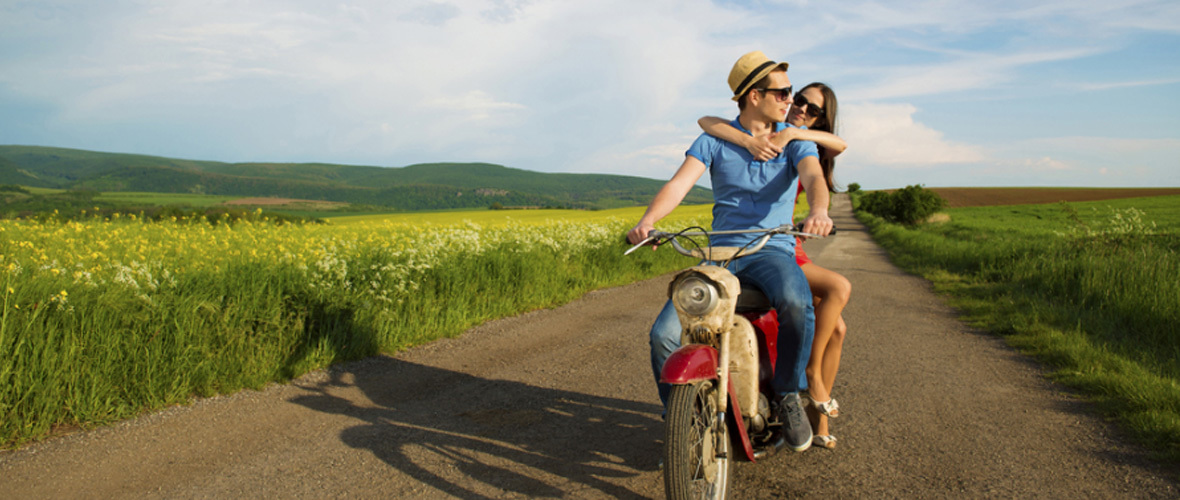 In 1884, the first petrol, self propelled, commercially available cycle was invented by Edward Butler called the Butler Petrol Cycle. Although it had three wheels and rather unsuccessful, this would lay the foundations for a motorcycle revolution in the coming decades. Huge manufactures like Indian and Harley Davidson started to emerge, bringing the motorcycle to the masses. These days motorbikes and scooters have gone from strength to strength, remaining ever popular and synonymous with youth culture, even being popular in Motorsport with the Moto GP and speedway racing.
Example Offers
Here are a few of the very best deals we've previously promoted:
10% Off All Motoring at Halfords
5% Off All Tyre Orders at Tyre Shopper
Up to 13% Off Motorcycle Disc Locks at SPORTSBIKESHOP LTD
Up to 30% Off Branded Tyres With Online Bookings at Halfords Autocentre
Honda ISS MKH Parts From £0.40 at Infusionsoft
How to Redeem a Discount Code
Running a motorbike or scooter can be very expensive, especially when you add up insurance, spare parts, fuel costs and all the rest. That's why voucher codes are a great way of saving money on your online purchases. Here is how you can start saving today:
The first step is to find the code you would like to use in this category. Click on it to reveal the code, then highlight it, right click and copy it to your clipboard. Make sure that you are aware of any restrictions on the use of the code in the terms and conditions. You may have noticed the retailer website has opened up in a separate tab, click on it and start shopping, as normal, adding the items to your basket. Once you have finished, proceed to the checkout page - where you should see the box for your code, paste the code in and apply it to your order.
You May Also Like
If you're looking for parts, then this could be the category for you. With a great range of deals and offers, you're bound to save even more money.
Motoring
For all your motoring needs we suggest you take a look at the general Motoring department, here you'll find the biggest range of promotions valid for your bike and your car.
If you are specifically looking for an MOT or any other type of service then you might be better served by checking out our Motoring Services section.
FAQs
I am thinking of purchasing a motorbike, what else is essential to what I need?
It is important that you get the correct protective equipment, a helmet and leather clothing to make sure you are safe in the event of an accident. Other items like a bike chain/lock and some storage should also be considered.
How do I protect my motorcycle from theft?
Aftermarket security systems are very handy. Not only do they act as a deterrent, if the police run a check on the bike if it is stolen it will flag up.