More information about Mobile Handsets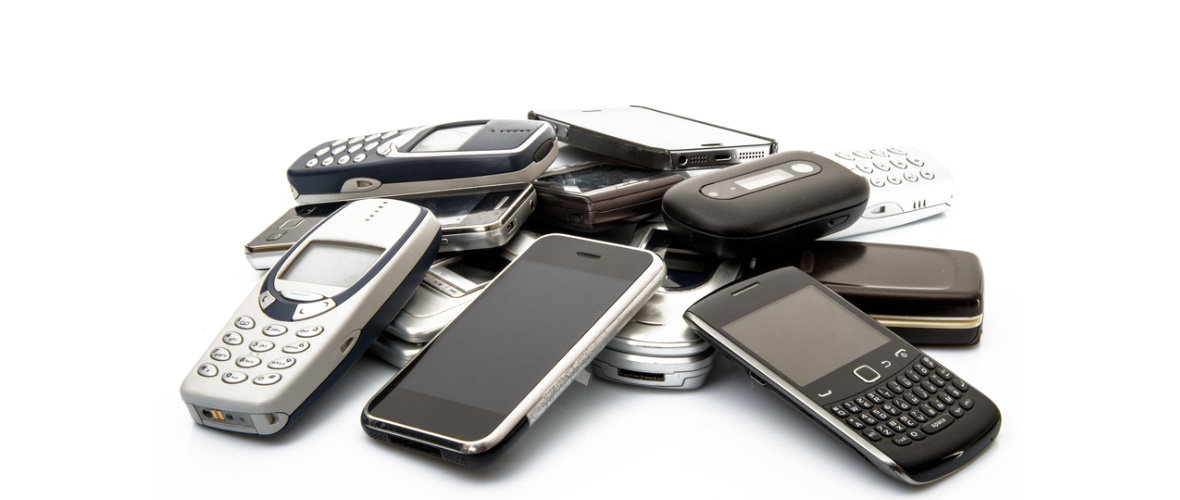 Nearly everyone has a mobile phone these days, and out of that number, most own a smartphone. Until very recently, mobile phones were incredibly expensive luxury items - available only to the rich, elite and business classes. In 1973, Motorola demonstrated to the world the first mobile cell phone. Since then the market has exploded and transformed from huge, cumbersome models which had only one function - making calls, to the relatively tiny handsets of today which can be used even to surf the net, play computer games and listen to music. The mobile market is ever growing, with hugely popular handsets like Apple's iPhone and Samsung's Galaxy phones changing the way we see mobile phones forever. And with the latest technology literally in the palm of our hands, there seems to be no limit to the capability of mobile technology.
Example Deals
The prices of mobiles can be very high, that is why we are constantly on the look out for the best promotions and offers available. Here are some the best that have been promoted in the past:
Free Gifts With Mobile Phones at BuyMobiles.net
4G Sims Available with iPhone and iPad Orders at Apple Store
Up To £60 Off Selected Xperia Smartphones at Sony
Up To 30% Off Selected Mobile Phones at Very
Pre-Order The iPhone 6 16GB From £99.99 Upfront Plus £40.99 A Month at EE
10% Student Discount on Selected Price Plans at Vodafone
SIM Only Deals From Only £9 a Month at O2
How to use a voucher code
Never used a voucher code before? You don't need to worry, they're very simple to use and are completely free too. Read this guide and find out how you can start saving money today:
The first step is to find the code you would like to use in this category and click on it, that will reveal the code, then highlight it, right click and copy it. Make sure that you are aware of any restrictions on the use of the code in the terms and conditions. You may have noticed the retailer website has opened up in a separate tab, click on it and start shopping, as you normally would. Once you have finished, proceed to the checkout page - where you should see the box for your code, paste the code in and apply it to your order.
You May Also Like
Once you've got a brand new unlocked phone, if you haven't already, you're need a service to connect to. Peruse this category for the very best deals and offers on all the major networks.
Make sure that when you are at home that your phone is connected to some super-fast broadband from one of these providers. Grab a code from this category before you make any purchase.
If you can't find the phone you are looking for then take a quick look through our Gadgets Category - you might just find your idea phone at a price you simply cannot afford to pass by.
Frequently Asked Questions
How does a camera phone compare to a digital camera?
As good as the cameras have got on mobile phones these days, the truth is they still will not provide results as good as a purpose built camera with full zooming functions and specifically built lenses.
Is it worth me paying extra for a phone which has a lot of additional storage?
That entirely depends on what you will use your phone for. Do you intend to store lots of music, pictures games, apps and documents on your phone? If so, it may make sense to get a larger memory card. Asses what you will be using the phone for before deciding on the amount of memory to purchase. Use an online memory calculator to help you decide.
What is an app?
An app or application is a software program designed to fulfill a specific or several purposes, generally present on mobile phones.