FAQs
Is There A Carphone Warehouse Near Me?
To find your nearest branch, head to the store locator and put in your location name or postcode. You'll then get a list of your nearest branches, and information on your local Carphone Warehouse opening times.
Can I Get A Carphone Warehouse Discount Code?
They don't regularly offer voucher codes, but for all the latest deals, offers and information on any Carphone Warehouse sale that may be underway, check out MyVoucherCodes.
Is There A Carphone Warehouse Student Discount?
Carphone Warehouse has an education store that you can access by verifying your Student status using Student Beans. From here, you can find the latest deals and offers specifically for Students.
Does Carphone Warehouse Do Black Friday Deals?
Yes, shop this year's Carphone Warehouse Black Friday deals and sales to discover savings and big price reductions on all things Phones and Technology.
Carphone Warehouse Hints & Tips
Check out the Carphone Warehouse clearance for some absolute steals on handsets and tablets from some of the biggest brands.


For those who can buy a handset upfront, you can save big in the long run with a Carphone Warehouse sim only contract, complete with all the data, minutes and texts you need.


Scroll through the homepage, where you can find the biggest and best Carphone Warehouse deals on full display. From SIM-only to handset contracts, you can save big.


If you're on a contract with them currently, check out the Carphone Warehouse upgrades on offer, you could be rewarded for sticking with them.
Using Your Carphone Warehouse Discount Code
Open our website and search for a relevant promotion code. Once found, unlock for later.


Head to the Carphone Warehouse in a second tab and browse the site.


Add each item to your cart and make sure it is covered by your voucher.


Once finished, proceed to checkout and review your order. Make sure that you have everything you need.


Log into your account and fill in all necessary information for your order.


Copy and paste your Carphone Warehouse discount code into the 'Discount Code' box and click 'Apply' to complete.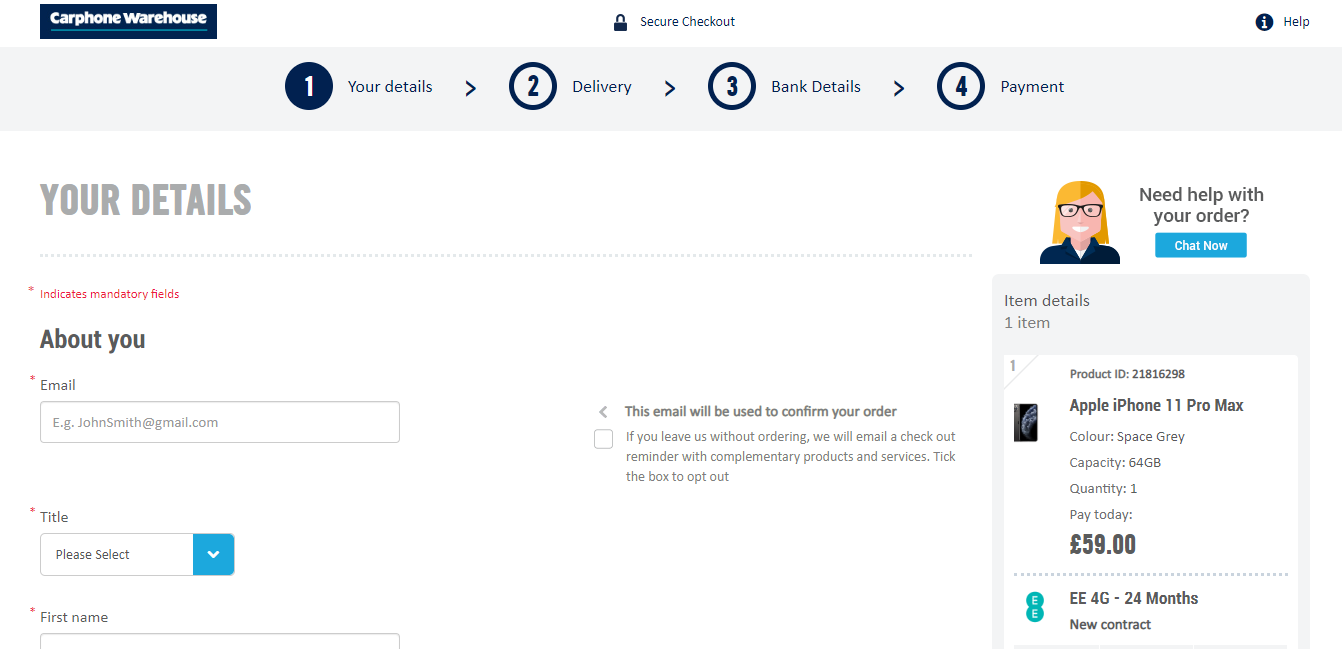 What Else Does Carphone Warehouse Offer?
You can pick up so much more than a new smartphone at Carphone Warehouse. Its extensive list of products includes tablets, smart home products, virtual reality gear, portable power banks, broadband and energy contracts and all the accessories you need to support all of the above.
And, if you have a set budget, don't forget you can grab a refurbished phone that's as good as new for a fraction of the price.
Carphone Warehouse Deals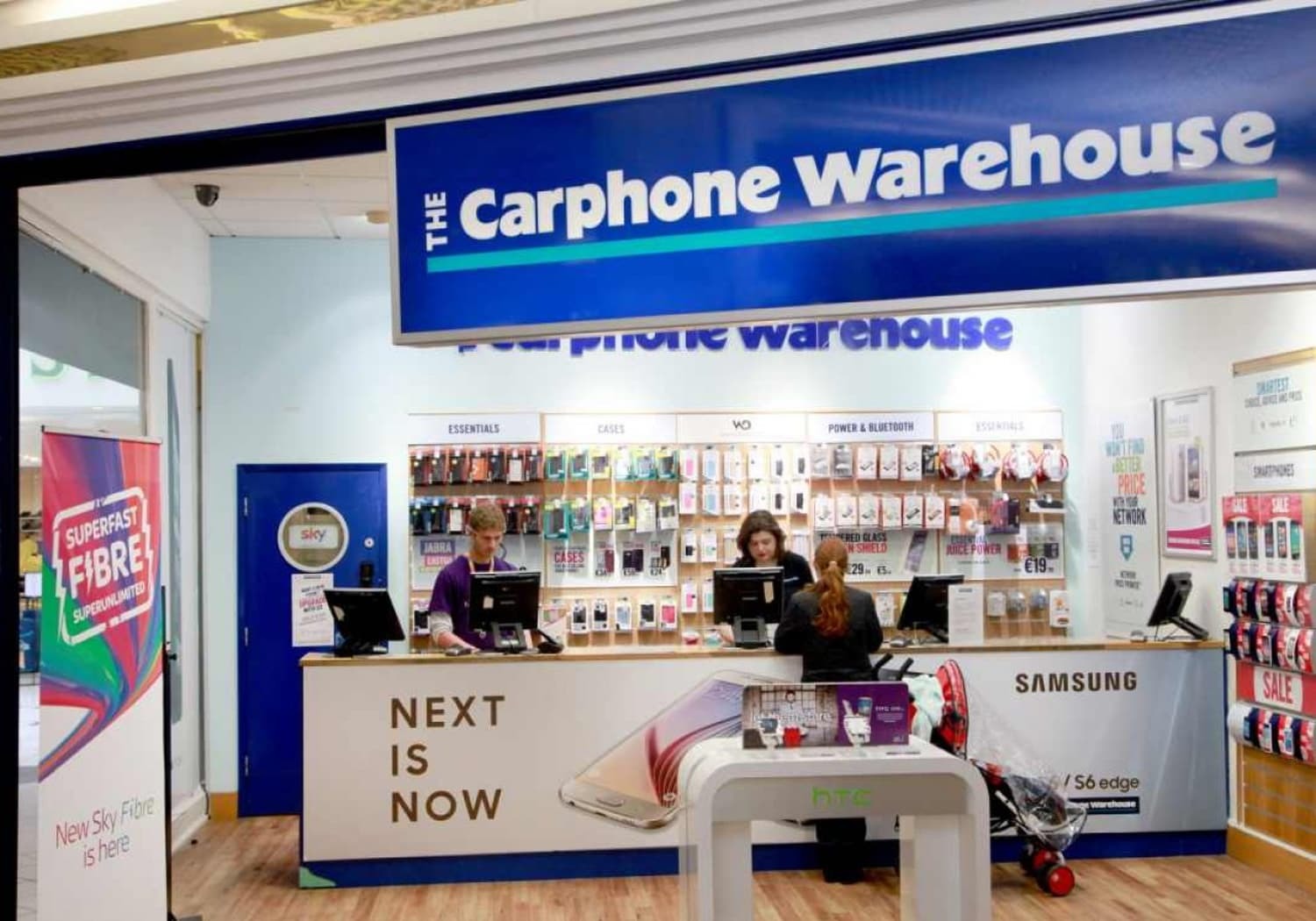 If you love to get a deal or bargain on phones, phone accessories and everything else in the world of technology, then check out the Carphone Warehouse deals online today. With huge discounts across a range of some of their most popular and in-demand products, you'll want to all of their must-grab reductions in your shopping basket straightaway.
Shop your way through their online Carphone Warehouse deals; with reductions on mobile phones and tablets, tv & broadband and a huge accessories category to shop from, deal shopping at Carphone Warehouse this season has never been so good. They stock an incredible range of SIM-only deals for those looking to buy or make upgrades for much less money. What's more, with exclusive to Carphone Warehouse deals like £1 per GB on their Virgin Media Multi-SIM card that offers unlimited minutes, texts and more - it's easy to see why Carphone Warehouse deals are so tempting.
Shop their best mobile phone deals and incredible online offers today across a range of products. Discover triple mobile data packages for much less money, or why not check out their reduced prices and money off mobile phones, tech accessories and seasonal gadgets. Whatever mobile phone or tech accessory you're looking to shop, Carphone Warehouse will most certainly have it.
Carphone Warehouse Phones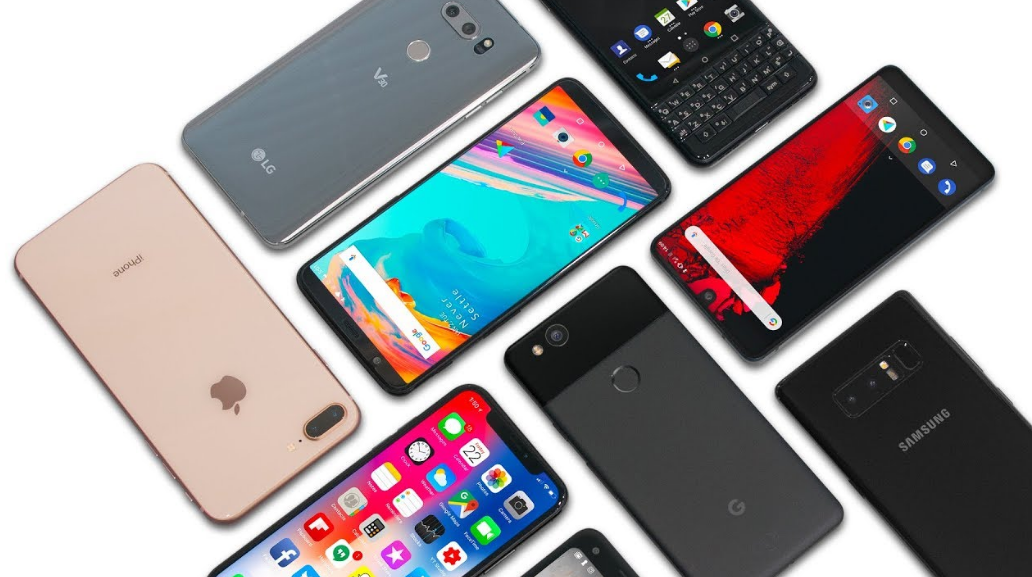 Shop a wide range of phones at Carphone Warehouse today if you're looking for the next best phone buy. With brands, styles and colours aplenty, you won't be stuck for choice when it comes to shopping for the perfect phone. Shop phones from their range of bestsellers to new in or discover some of your favourite brands newest releases when you shop Carphone Warehouse phones today.
Buy phones from brand names such as Apple iPhones, Samsung Galaxy Phones, Google Pixel Phones, and Sony Phones just to name a few in the online Carphone Warehouse collection. Discover their trending range of waterproof phones and sophisticated camera phones for those looking for a phone with extra special features. They sell a good range of Pay as you go phones whilst their new in range always features the latest phones to be released in the industry.
If you enjoy hassle-free mobile phone payments, then you'll want to check out their online range of pay monthly phones that include some of the newest phone releases. Pay an upfront cost for your favourite phone then simply pay a fixed monthly amount following on from this. Pay a great monthly price for the Samsung Galaxy S20 5G or if you prefer Apple, shop their incredible range of phones such as the Apple iPhone 12, Apple iPhone 12 Mini and the iPhone 12 Pro.
Carephone Warehouse UK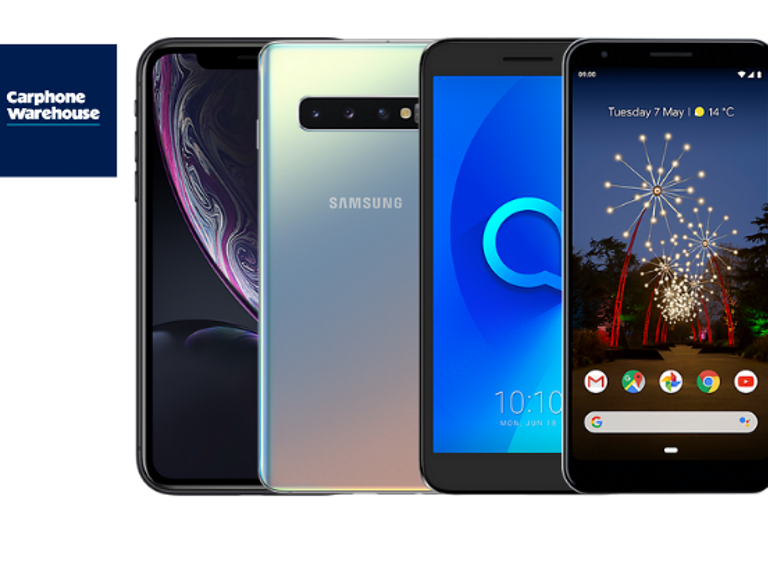 If you're looking to shop for a new phone, searching for an upgrade or simply on the hunt for all the latest tech essentials and phone gadget must-haves, then shopping at Carphone Warehouse UK is the place to go. With great prices across a range of popular and trending phone products, there's something out there for everyone to shop. If you love an accessory, why not shop their headphones & earphones for quality audio listening or shop some of their bestsellers such as their Apple AirPods Pro or Samsun Galaxy Buds.
They also provide a fantastic range of online services such as phone upgrade checks, insurance information, order support and lots more - so you can rest assured that Carphone Warehouse has got you covered in more ways than one. Shop their latest offers online to discover a range of great deals on phone prices that you'll want straight away. Shop everything from affordable monthly deals to special offers, Sim Free deals and more. If you're looking for something extra special, why not check out their gifts with Phones & SIMs collection that features a fantastic range of product offerings.
Carphone Warehouse also sells a range of great TV & Broadband services with deals aplenty. Discover deals on fibre broadband and tv, mobile broadband offers and lots more. They also provide a handy online guide for shoppers about their broadband options and services. If you're a tech user who enjoys small gadgets why not check out their Tablet range which features the latest Tablets to drop in tech. Shop Tablets such as the Apple iPad to the Samsung range for a sophisticated Tablet that looks great. What's more, you can pay a monthly price for a Tablet at the Carphone Warehouse at a price that's just right for you.