FAQs
How can I get a Gtech discount code?
The easiest way to find Gtech offers is to check with MyVoucherCodes before you order. Our team regularly updates their page with the best available deals to make it simple to save on top appliances. You might catch an exclusive code for savings you won't find anywhere else.
When is the Gtech sale?
There are different sales throughout the year that deliver incredible savings across the Gtech range. You'll find details of any current sale discount on their MyVoucherCodes page. However, you'll find heir biggest deals in the massive Black Friday event.
Can I get free delivery?
Yes, all orders for new appliances will be free of charge, and Gtech aim to get your order to you the next working day. However, any order for spare parts or accessories will incur a charge of £3.99 for delivery.
Gtech Hints & Tips
For innovative household products from hoovers to massage beds, it's worth checking out GTech, and with these hints and tips, you can bag yourself a bargain:
Check out the GTech bundle offers to get more for your money. With different sets for different purposes, there's sure to be one for you.
Get signed up to the newsletter to get all the biggest and best GTech deals straight to your inbox, and all you need to do is pop in your email address to start saving.
Check back regularly to catch the latest GTech discount codes and stay up to date with any GTech sale offers.
How to use your Gtech Discount Code?
Start by finding the right code for your order. Once found click "Get Code" and copy this for later.
Ensure that the Gtech discount code applies to each product you wish to buy.
Open up the Gtech website using a second tab and browse for your items.
Complete your shop, adding the products you want to your basket. Once finished, click "View Cart" to proceed.
Proceed to checkout and review your order. Make sure you have everything you need.
Paste your Gtech voucher code into the "ADD OFFER CODE" box and click "APPLY" to complete your process.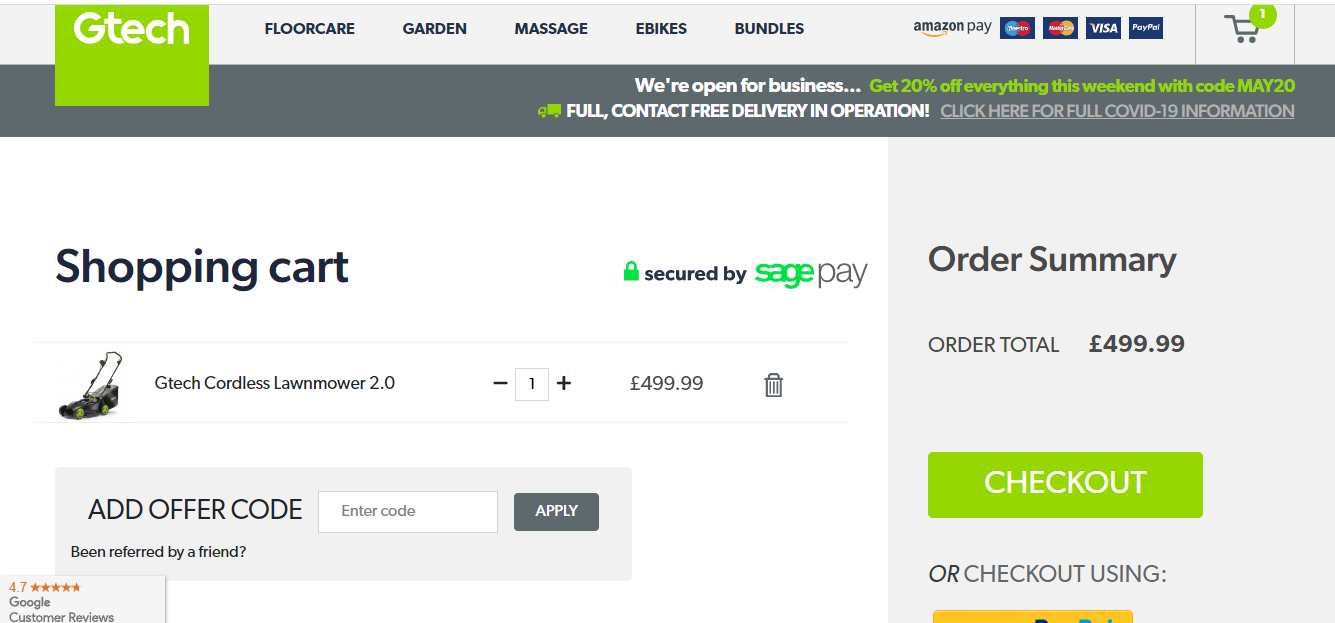 Buyers Guide - Vacuum Gamechangers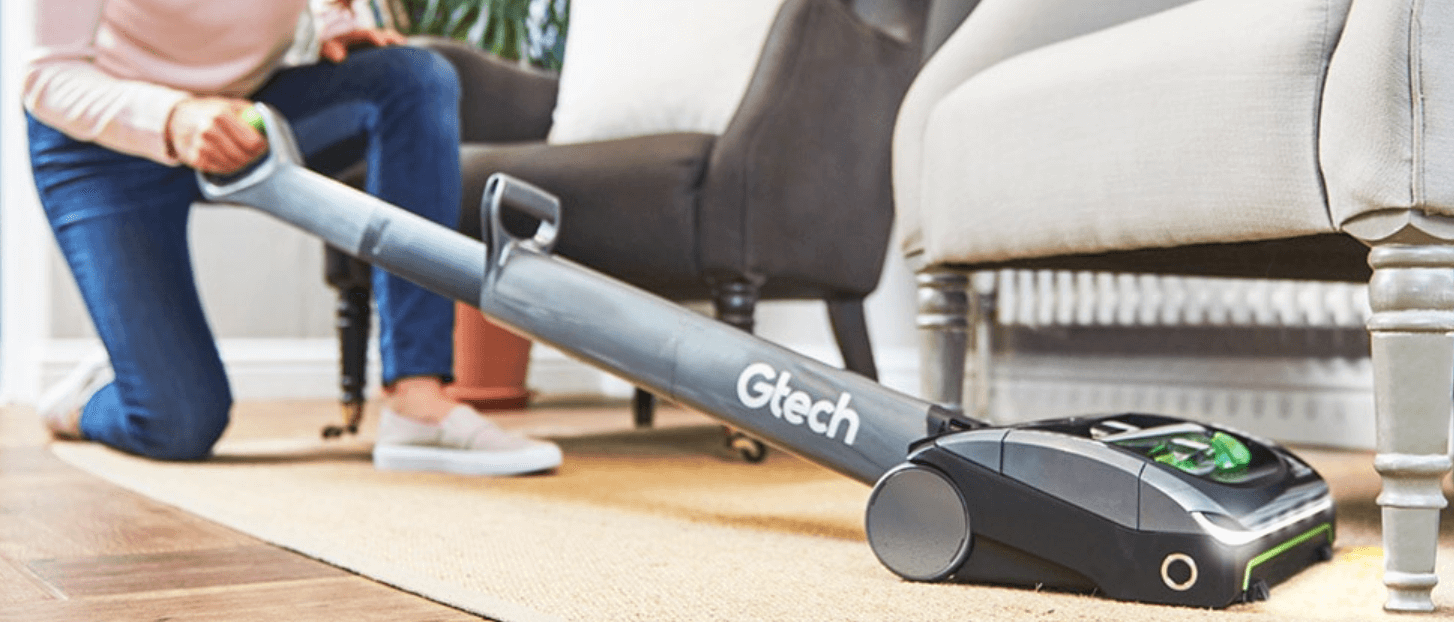 Hovering is one of those tiresome jobs that never seems to end. You do it one day and the next morning the floors are a mess again, and this goes double if you've got pets or kids. That's why investing in a quality vacuum cleaner is essential for good floorcare. This is one of those appliances that your better off spending a bit more to save in the long run thanks to superior quality and design.
The Gtech Air Ram is a versatile vacuum that will glide seamlessly from carpet to floor without having to mess about with switches or settings. You'll get 40 minutes cleaning time from a 4-hour charge and the innovative AirLOC technology will make light work of your floors. This superb cleaner will save you time and give you a superior clean to anything you've seen before.
If you've got loads of nooks you need to get into, the Gtech System offers a powerful cleaning duo that will take care of the whole house. You'll get the high-tech Air Ram and the hand held Multi for the stairs and the awkward and hard to reach areas.
Best of all, these superb systems come with a boosted option when deep cleans are needed. The Gtech Air Ram K9 editions are designed to take on tougher cleans and remove all the pet hair and toddler mess with ease.
You'll keep your house cleaner for longer with these incredible machines and a Gtech voucher code will save you money on your new favourite cleaner.
Buyers Guides - Spring Cleaning Made Easy
We're in the last days of winter and finally we can start thinking about warmer days to come. But it's not all beaches and beer gardens, spring means it's time to get your house in order, and maybe the garden too. Luckily Gtech are on hand to kit you out with the kind of appliances that make the annual big clean a spring breeze.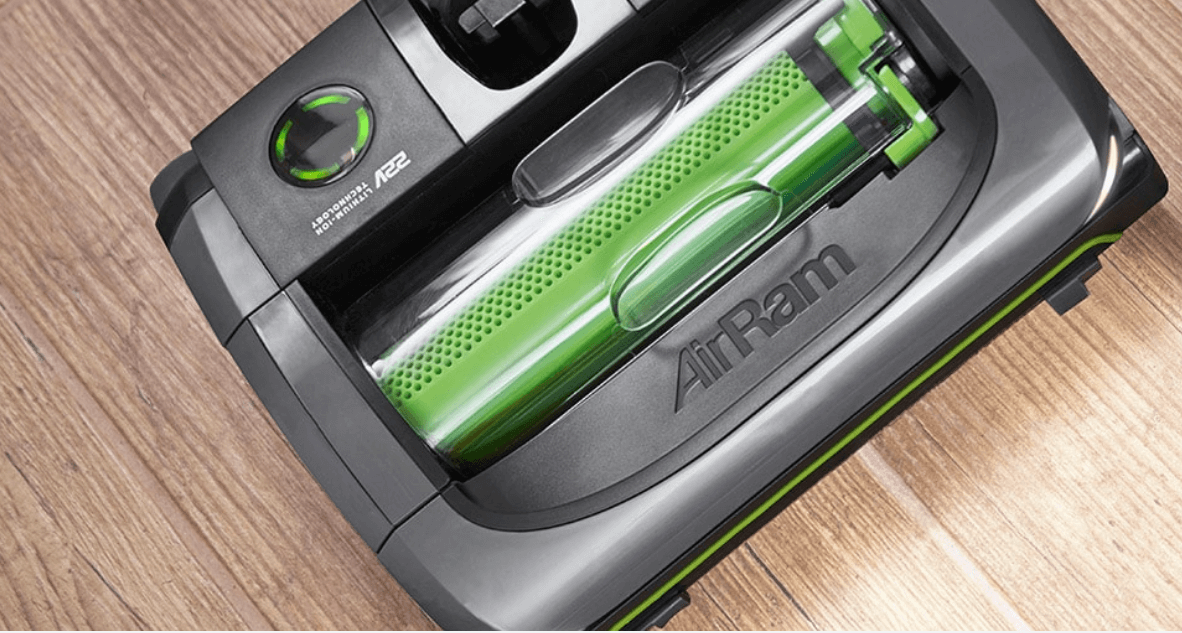 Gtech Air Ram
If you want to transform your regular cleaning and turn vacuuming into an effortless task, the Air Ram is the vacuum cleaner you need in your life. This award-winning cleaning glides from carpet to hard wood without messing about with settings. You won't have to worry about dragging a wire around with you either because it's completely cordless.
Gtech Multi
Spring is the perfect time to start home improvement projects and if you're planning on getting handy in 2021, the Gtech multi tool is a must have bit of kit. This versatile to lets you change attachments to tackle any job in the house with as little fuss as possible. Whether you're cutting, grinding, scraping or sanding, this one tool has got your back.
Gtech Lawnmower
Winter does a number on gardens and if it's time to get back out there and tame the jungle, The Gtech lawn mower will make light work of it. They've re-imagined the mower blade to give the smoothest cuts you've ever felt. And you won't have to worry about them slicing through the cable and giving you a shock, this is cordless with a superb 40-minute run time.
Buyers Guides - A Little Extra Umph
When you need a little extra, a Gtech eBike is what you need to get things moving and hit new speeds. Maybe the knees aren't what they used to be or you want your rides to be more scenic and less hard work, that's where these high tech bikes come in.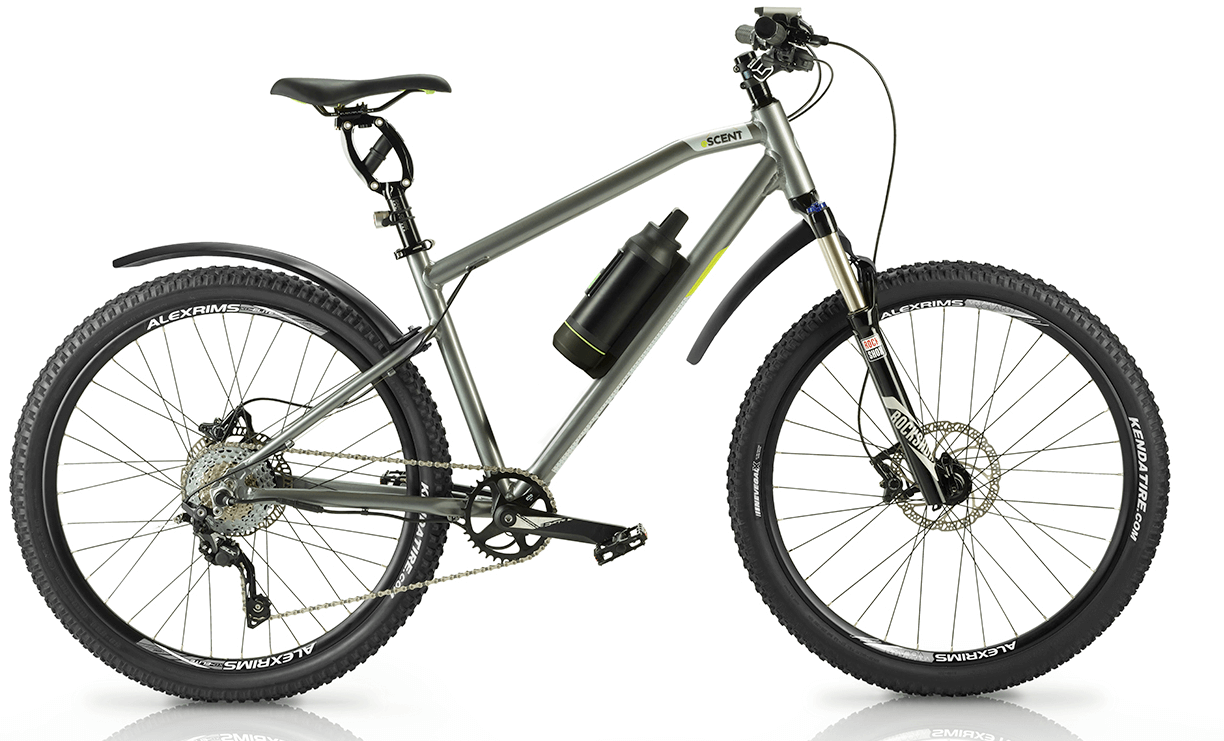 gTech eBike City
The city model is perfect for you daily commutes and zipping around the big city without sweating in your suit. It features a super comfy seat and a step through frame make hopping on and off in your work clothes easier . The best thing about it is the range though. You won't find the power running out before you make the office.
gTech eBike Sport
The sport takes it's inspiration from road bikes you see powering around France every year. The cross bar frame and seat are designed to create a dynamic seating position that caters for the moments you want to pedal hard, and the more relaxing parts of your ride. It's a fantastic option if you love riding, but the long trips are a little out of reach these days.
Gtech eScent
The Scent is all about adventure. Taking things off road and exploring your trail is the name of the game and everything about this model is designed for performance. A powerful motor will assist you up the hill while the RockShox suspension and durable tyres will handle the ride down. This is a bike for the wild at heart and it'll take you further than you thought possible.All these fabulous bikes are available now and a Gtech discount code will help you get the pedals moving for less.