How to use your Pets at Home promo code?
Begin searching our website for a suitable promo code. Click "Get Code" to unlock.
Make sure that the code you have chosen is suitable for the product(s) you plan on buying.
Head over to the Pets at Home website and browse the site for the product you want.
Once finished, review your basket and make sure you have everything you wanted.
Copy and paste your Pets at Home voucher code into the "Enter promo code" box, which is found by clicking on the tab.
Click "Apply" and your discount will be displayed on your screen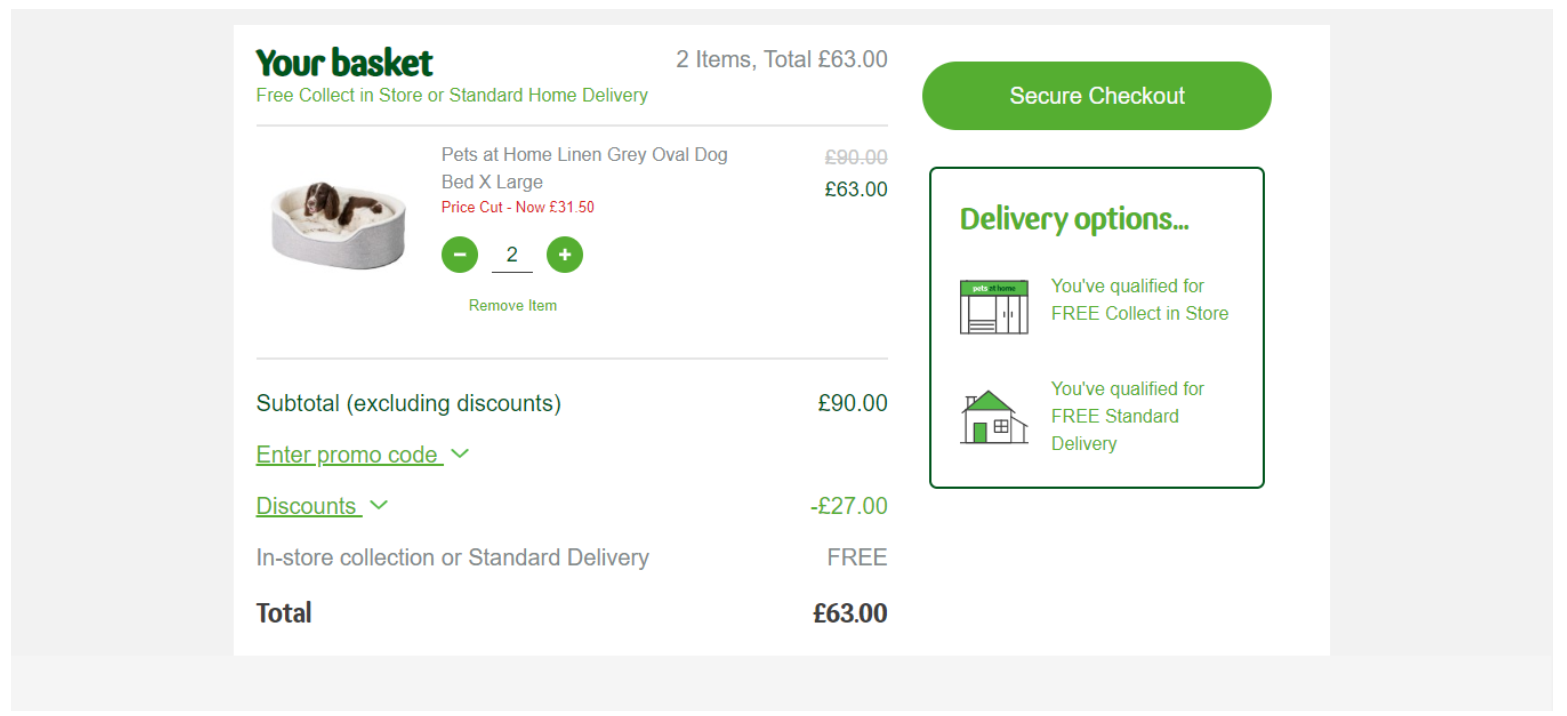 FAQs
How can I find a Pets at Home near me?
Pets at Home offer a store locator, where you can input your post code and have the nearest store shown to you. You can also find out your local Pets at Homes opening times and closing times from here.
Can I get a Pets at Home discount code?
You can get a Pets at Home voucher code, with new codes available almost every month. They also offer multi-buy offers, bulk buy offers, and other deals and offers that can be found at MyVoucherCodes.
What's the Pets at Home VIP club?
It's a membership that offers those who sign up a discount on their first in-store or online order. Members also receive tailored offers, news and tips. Every swipe of the VIP card goes towards helping an animal.
Pets at Home Hints & Tips
Whether it's the essentials, or you just want to treat your furry friends, Pets at Home have what you're looking for. And with these money-saving tips, you can show your pets some love for a perfect price:
Join the Pets at Home VIP club, where you'll get 10% off your first order, exclusive discounts and offers, and you can choose a charity that will be helped with every order!
Take advantage of Pets at Home free delivery when you spend £39, so you can save a few quid with every order, and for those with a branch in the area, Pets at Home offer free collection.
There are a ton of Pets at Home deals across the website, so choose the pet you're buying for and they'll have a bunch of offers for you to take advantage of, from discounts to multi-buy deals.
Very Important Pet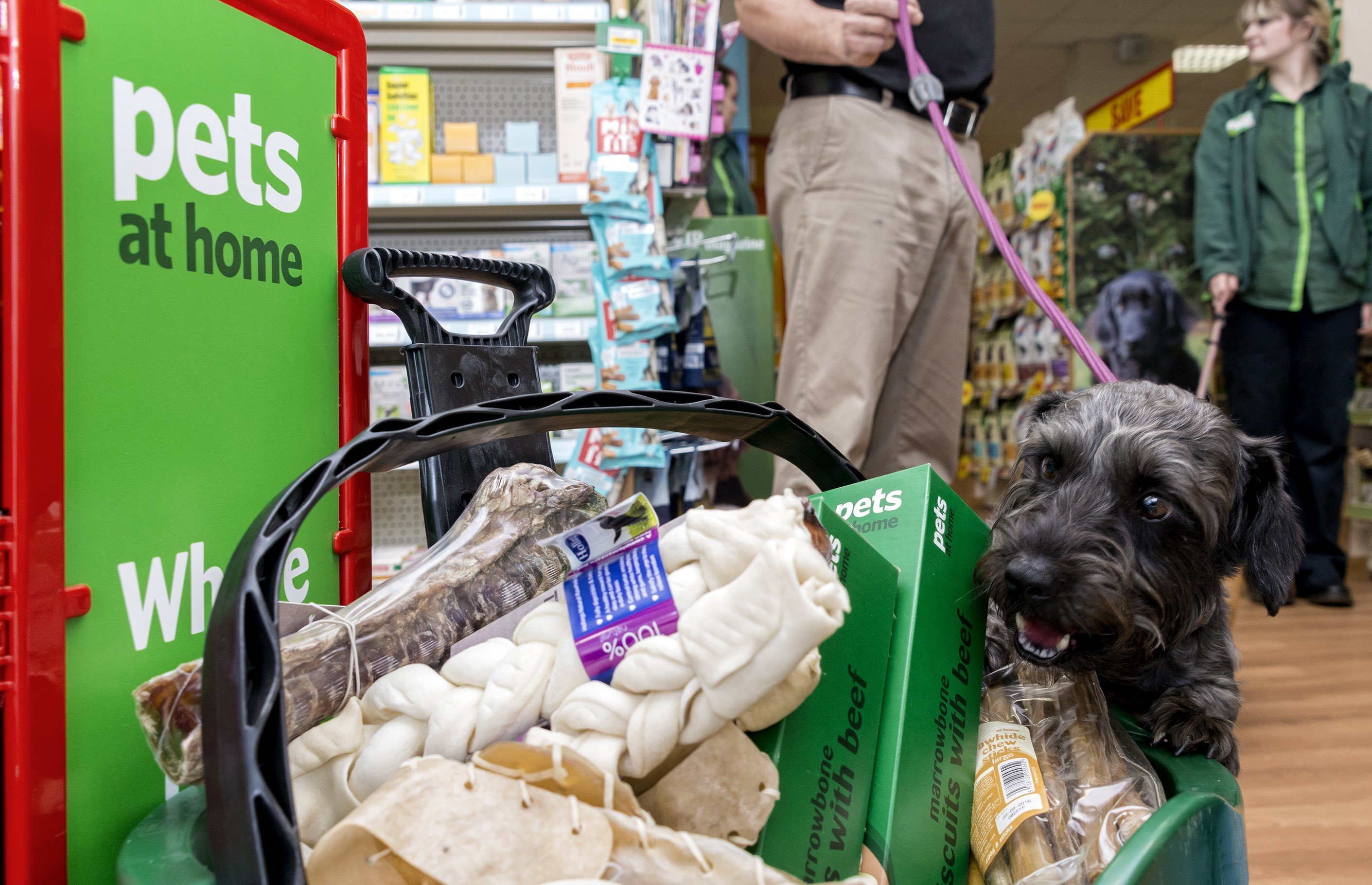 While our furry friends are treasured members of our family, caring for them can sometimes be expensive. Join the Pets at Home VIP club today and get 10% off online and in-store voucher within 24 hours of joining for when your pets need a new essential or an extra special treat. The VIP club wouldn't be all that VIP without exclusive offers tailored to your pet and only available to members, rewards with every visit and discounted health checks for your pet.
Make the most of the VIP app, which ensures you have all things VIP club-related on hand and available at the click of a button. The VIP club app acts as your essential hub, creating a more personal experience and allows you to keep your vouchers in one place, as well as crucially making sure you never forget your VIP card while visiting Pets at Home.
Beyond the fabulous discounts, the Pets at Home VIP club allows you to join a community of over 10 million VIP pets and their humans, opening the doors to an array of benefits for your beloved pet, and of course, their human. The VIP club gives you fantastic access to your pet-finding community, to make those terrible times your pet wanders off, just that tiny bit easier and giving you peace of mind that they stand the best chance of being found. As well as this, members who have a new furry companion can benefit from expertise and advice and crucial hints and tips from Pets at Home specialists to support you and your pet as they grow.
Join the Pets at Home VIP club today and let your pet truly become the VIP they were born to be.
Get your Pet Feeling their Best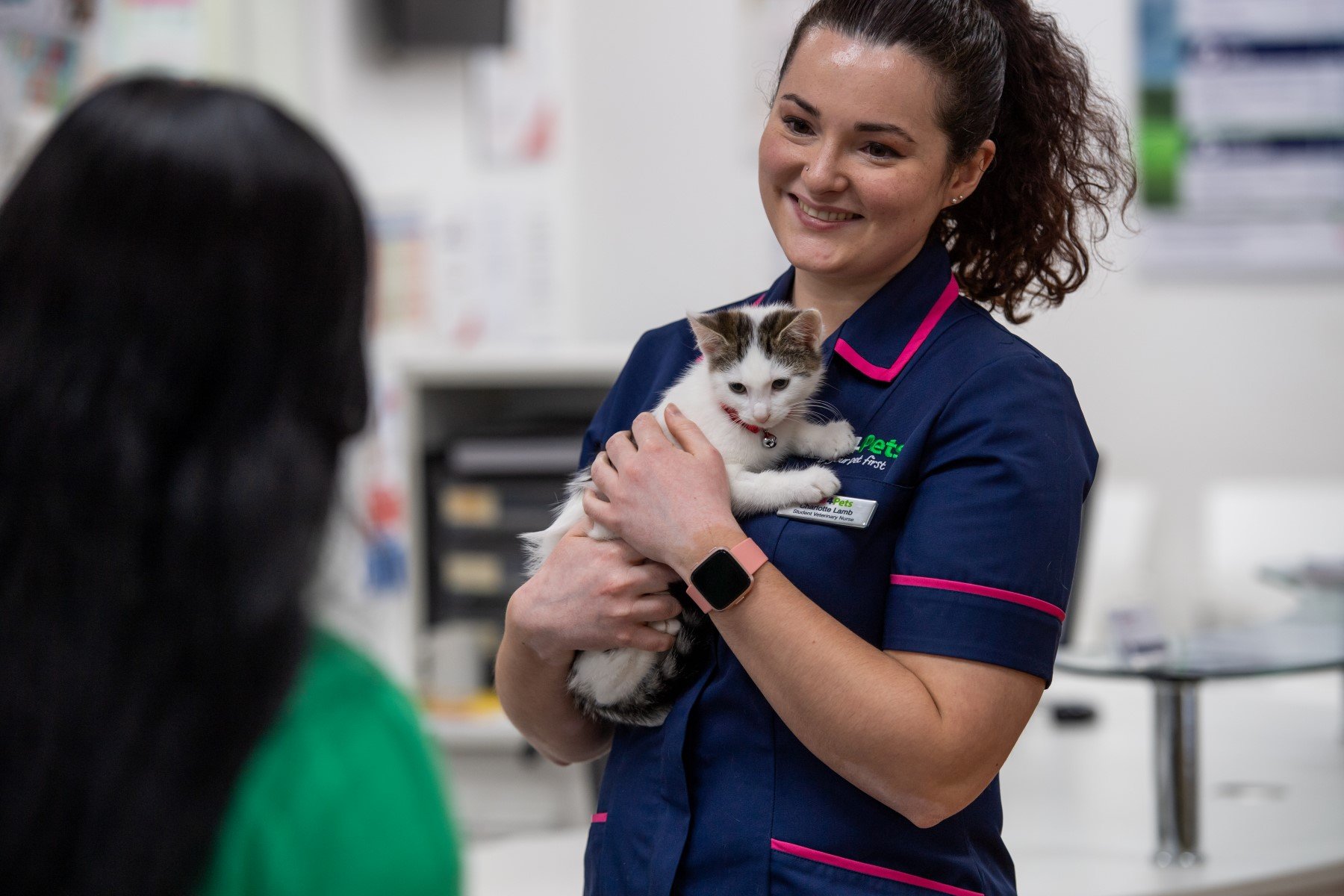 Whether your pet needs some urgent attention, a simple check-up, or a complete pamper session, Pets at Home will have the service you desire to have your pet feeling their absolute best. With both Vets4Pets and the Groom Room, Pets at Home is more than just a retail company for your furry friend's essentials, also offering an abundance of health-related and grooming assistance, Pets at Home is a one-stop-shop.
Vets4Pets is the perfect go-to for ensuring your pet gets the best veterinary healthcare and advice in all their practices across the UK. From general treatments to an emergency procedure, Vets4Pets professionals will ensure your pet is not only healthy but also has a happy and personalised experience within every practice.
Offering all the essential services such as vaccinations, routine checks, microchipping, neutering, X-Rays, Dentistry services, in-house operating and more, you can rest assured knowing your pet is in safe and efficient hands. Make the most of pet health plans from just £8 per month, ensuring your pet is living a happy and healthy life, all while making routine treatments more affordable.
Or if your pet's needs not only require them feeling their best, but also looking their best, then the Groom Room is the place for you. Treat your pet to a treatment or two at the Pets at Home Groom Room, while they relax and soak up a pamper experience from a professional and gentle grooming expert. The Groom Room has a range of grooming options available, from full-body styling, spa upgrades, puppy grooming, bath, brush and blow-dry or just a simple nail clip, your pet is guaranteed to leave feeling fresher than ever.
Furry Friends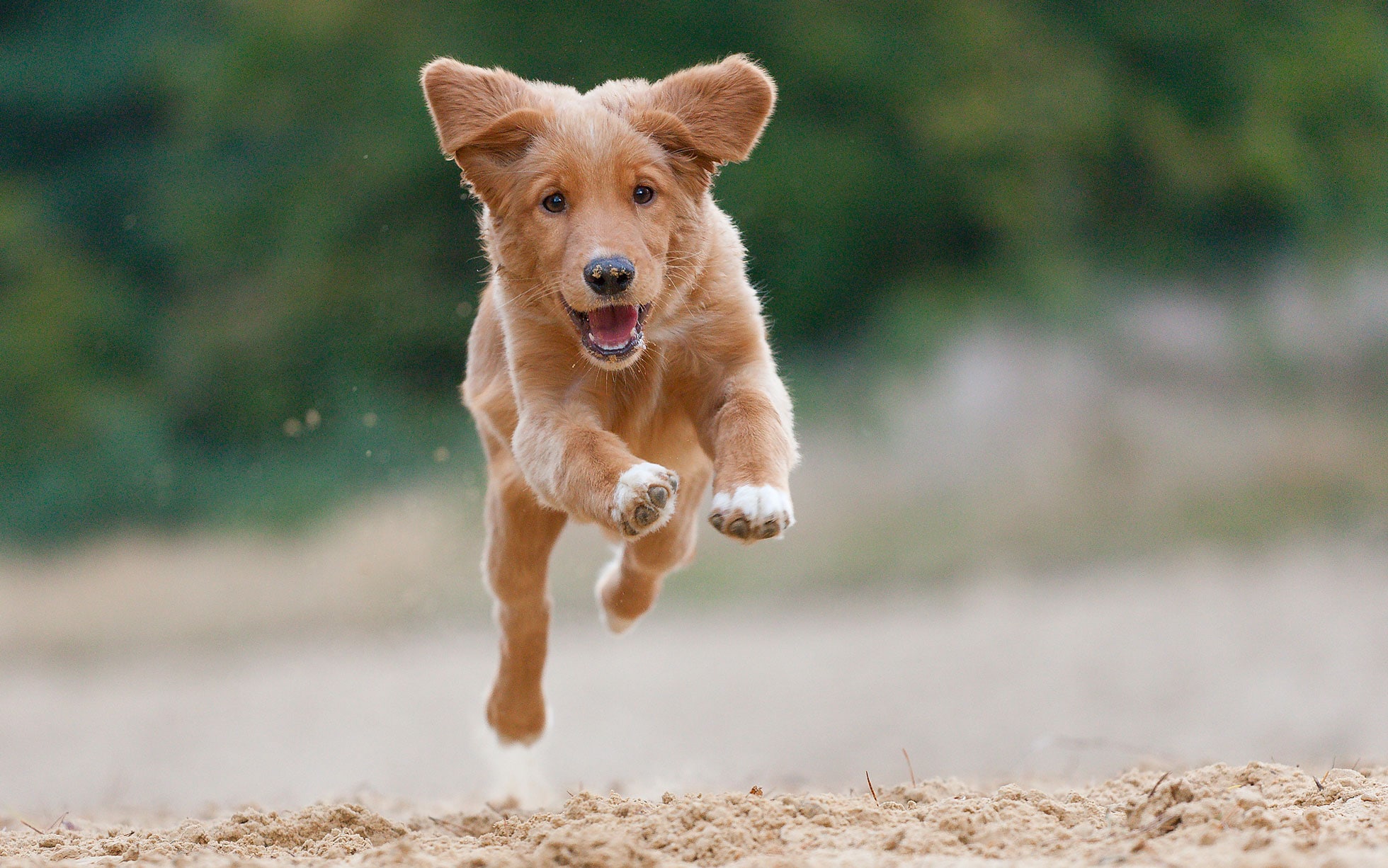 Although you may not be able to extend your family and pick up everyone's favourite canine companion from Pets at Home, both online and in-store at Pets at Home, offer an exceptional range of dog supplies and essentials for the family friend already in your life.
Whether you're planning to upgrade the current set-up of your long-time pooch, or you're about to welcome a new puppy-sized member to your family, so you need support starting from the very beginning, Pets at Home is the place to go. Explore the range of dog essentials and accessories on offer, to make your furry friend as comfortable and happy as can be in their home with you today.
Although you may not know what your pup's taste buds fancy when you first meet, Harringtons dog food is the best place to start. With puppy, adult and senior food available, Harringtons dog food caters for all and follows your puppy through their years as they grow right before your eyes. From dry foods, complete dry foods and wet foods in a range of flavours and hypoallergenic, sensitive and grain-free versions, no dog misses out.
As we're emerging into the autumn months, ready to enjoy the many autumnal delights, many of our pets may need an extra layer of warmth to get them through the chillier seasons. Pets at Home have an extensive array of coats and clothing for dogs for any occasion, whether it's purely practical. Ranging from sizes small to XX-large and with outwear in almost any colour, there's bound to be something to have your dog looking their best this season.