More Information about SWAG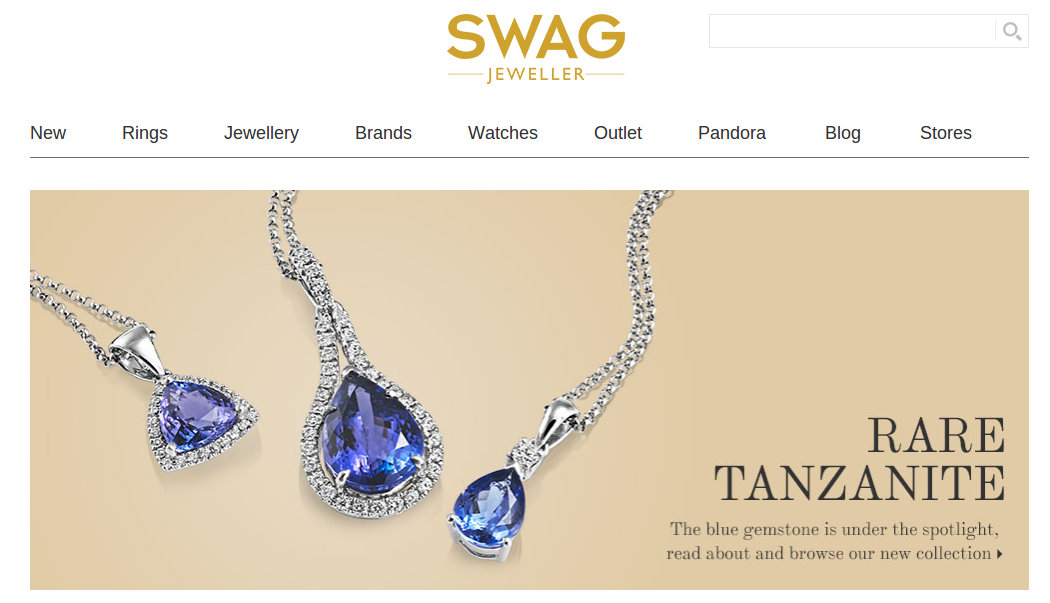 Style's such a personal thing. Yours might be understated or quite brave. Either way, a bit of beautifully-crafted jewellery can set you apart from the crowd. SWAG is in the business of bringing you these little luxuries at prices that won't send you to the loan sharks.
In 1974, when SWAG burst onto the market, they were relatively unknown. Since then, you'll have seen their watches, rings and bracelets grace the fingers and wrists of a host of celebrities. But that's not why you'll love SWAG. You'll love them because their passion runs through everything they do. The objective is to deliver style to women and men who appreciate the big difference that small things can make.
The website is loaded with unique items – works of art, really - that you don't see every day. You could shop on the High Street, but you won't see this kind of attention to detail in mass-produced rings and bracelets. Each item is beautifully photographed. When you read the descriptions, you'll feel the passion and soul that went into making these lovely things for you. Of course, this is going to make your decisions more difficult. How do you choose?
Need a gift? Jewellery is an enduringly special way to express how grateful you are to have someone in your life. SWAG's pieces are just the sorts of things that you'd hand down to your loved ones. They're heirlooms in waiting. Delve into the outlet shop, too. It's a treasure trove full of precious metals and gems at prices that won't have you wringing your hands.
Can you think of any other shop that focuses so well on the things that we so often take for granted? At SWAG, imagination is your only restriction. Create your own necklace. Choose your favourite precious gems and wear the colours that you love. Unearth an offer from MyVoucherCodes and go find your treasure.