FAQs
How can I get a Getting Personal voucher code?
The easiest way to pick up Getting Personal codes is to check with MyVoucherCode before you order. Our team regularly updates their page to make it simple to save on every special occasion. You might catch an exclusive code for savings you won't find anywhere else.
Can I get a Getting Personal student discount?
Unfortunately, there is currently no student discount available. This may change in the future and when it does, you'll find all the details on their MyVoucherCodes page.
Can I get free delivery?
There is no free delivery option as standard, however, free delivery codes do appear from time to time. Check their back before you order to see if you can grab a free delivery code.
How to use your Getting Personal promo code?
Use our site to search for a promotional voucher that fits your order.
Open up the Getting Personal website in a second tab and begin shopping for the items you want to buy.
Double-check your items, ensuring they are included in the voucher you are using.
When finished, proceed to checkout and make sure you have ordered everything you want.
Copy and paste your Getting Personal voucher code into the "Voucher Code" box and click "Apply".
Your page will refresh with your new discounted price.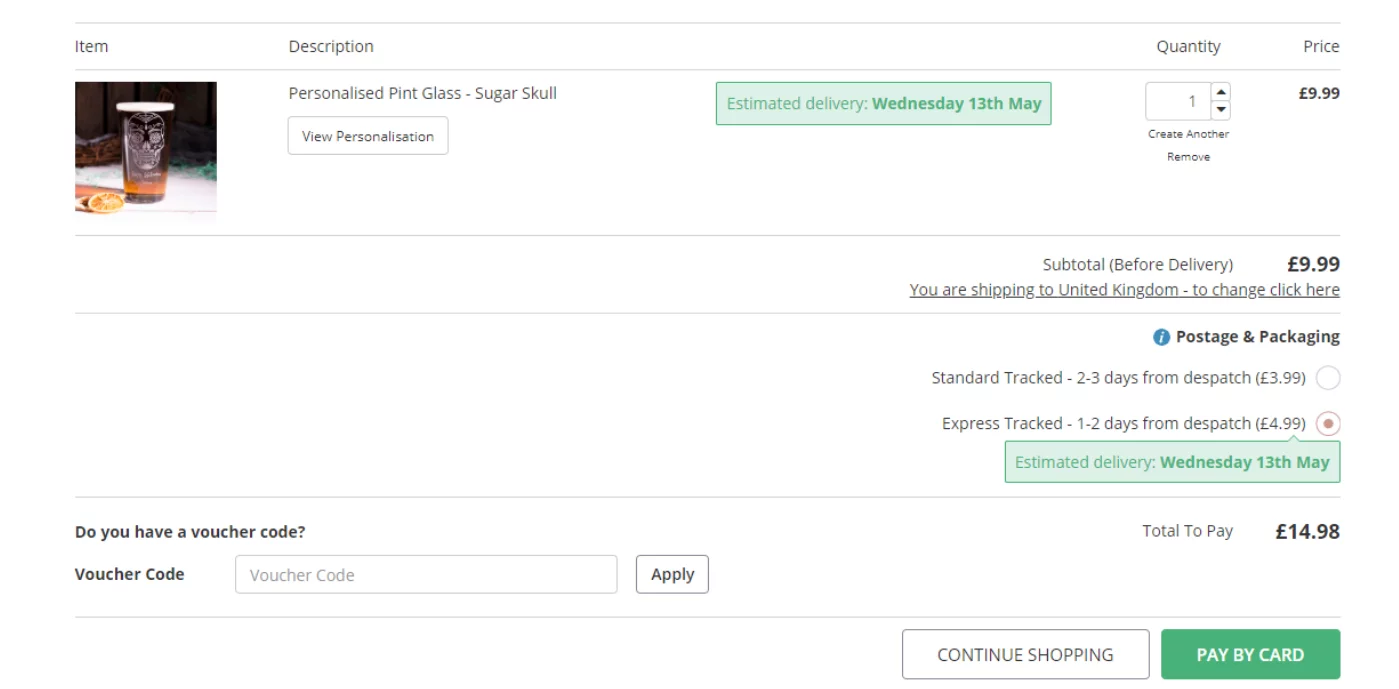 Getting Personal Hints & Tips
Find a glorious gift and make it personal with Getting Personal and their range of cards, flowers and other gorgeous presents, and with these top tips you can get the perfect personalised present for a wonderful price:
Sign up for the newsletter and you'll get all the biggest and best Getting Personal deals, sent straight to your inbox, and to top it off you'll get a wonderful welcome discount of 10%.
You can find the biggest and best Getting Personal offers on their homepage, so have a scroll through to spot some savings. We have a ton of Getting Personal discounts listed here at MyVoucherCodes, so it's worth a look!