Offers for La Redoute were last updated Monday 19 April 2021 12:10
La Redoute Codes That You've Missed
Most Popular La Redoute Code & Discount
| Offer Description | Expires | Discount Type |
| --- | --- | --- |
| Up to 40% off in the Sale | | Sale |
| Up to 20% off Garden Furniture | | Sale |
| Up to 40% off Womens Styles | | Sale |
| Up to 40% off Women's Knitwear in the Sale | | Sale |
| Up to 40% off Women's Trousers in the Big Sale | | Sale |
La Redoute
From fashion and home to essential electricals, you can't go wrong with La Redoute, and with these hints and tips, you can make the most of your money:


Check out the La Redoute sale for some stunning savings on an essential style, homeware and more.
Head over to the La Redoute clearance for some incredible discounts across all categories, but hurry, when it's gone, it's gone.
For those who live near a branch, save on the delivery costs with free La Redoute click and collect.
Get signed up to the newsletter to get all the La Redoute deals straight to your inbox, and all you need to do is pop in your email address to start saving.


La Redoute
Can I Get A La Redoute Discount Code?
Yes, you can get a La Redoute promo code. They regularly offer them, and they can be found at MyVoucherCodes alongside deals, offers and information on the La Redoute sale.
What Is The La Redoute Returns Policy?
They offer 21 days to return the item providing they're in their original packaging and unused. Returns are free with their policy.
What Delivery Options Do You Have At La Redoute?
You can get home delivery for £3.99 with it being £8.99 for bulky items. You can also get free Click & Collect with ParcelShop when you spend £50 or more. It's £1.99 if orders aren't over £50.
Is There A La Redoute Size Guide?
Yes, to ensure you're getting the right size you can check out their size guide. It tells you where to measure and gives a detailed breakdown of what the right size for you would be based on those measurements.
Will There Be La Redoute Black Friday Deals This Year?
Yes, they have an event starting on the 20th of November, so you'll have a week of incredible La Redoute Black Friday discounts. It's worth keeping your eyes peeled on Cyber Monday too!
La Redoute


Start the process by searching for a discount code that fits the order you want to make.


Unlock your code and double-check that it applies to your particular product.


Open the La Redoute website in a different tab and browse the items available on the site.


Add any items you want to buy to your 'Cart'. Once finished, proceed to checkout and review your order.


After making sure you have everything, copy and paste your La Redoute discount code into the 'ADD A PROMOTIONAL CODE' box and click 'Ok' to enjoy your discount.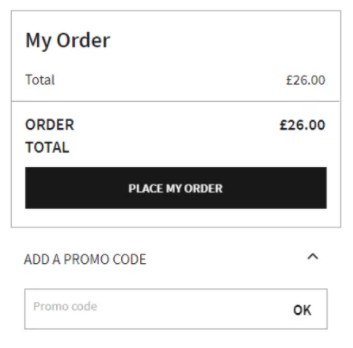 La Redoute
With the seasons changing, we're all looking at how we can get our homes Spring-ready. With the weather getting a little warmer, and a bit brighter, a trip to the La Redoute garden furniture section is great way to go.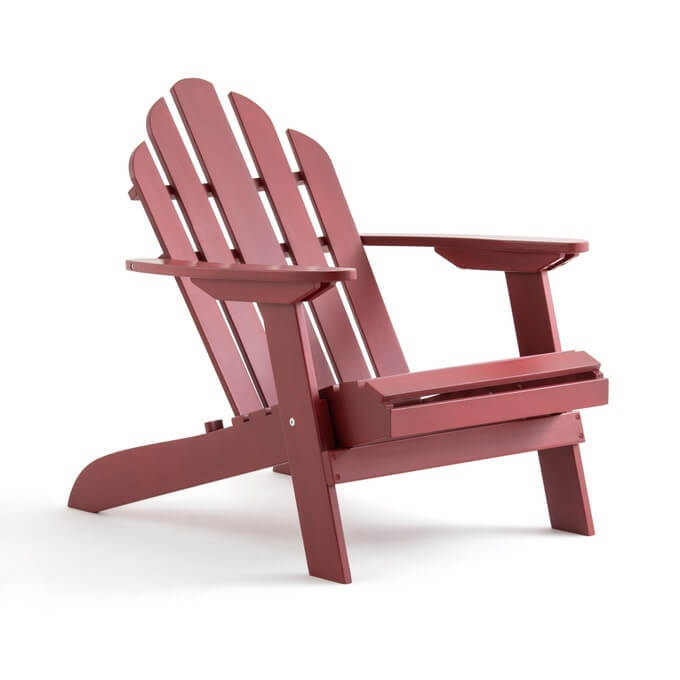 La Redoute Garden Dining
For those looking to turn their gardens into a dining room in the sun, La Redoute have a ton of wonderful options. From delightful garden dining tables that offer style and functionality, to wonderful chairs that'll have you sitting in comfort as you chow down on some lunch in the sun.
La Redoute Deck Chairs
While we can pull up a seat at our lovely new garden table, another option is to soak up some sun in a La Redoute deck chair. Built to look good in your garden, and offer the support you need as you sunbathe, it's a wonderful choice for style and comfort.
La Redoute Garden Storage
We aren't all blessed with spacious gardens, and so a little extra storage is a wonderful way to clear some room. With La Redoute garden storage, you can get a stylish storage solution that lets you free up some space for that new dining set, or just some room for the kids to run around in.
Save With La Redoute
Whatever you do, make sure you save with a La Redoute voucher code. You can customise your garden without breaking the bank, and make sure your outdoor space is Spring-ready.
La Redoute
While some of us have headed back to the office, working from home is still day-to-day for a lot of people. When it comes to productivity, it helps if you've got a comfortable and functional home office, and that's where La Redoute come in.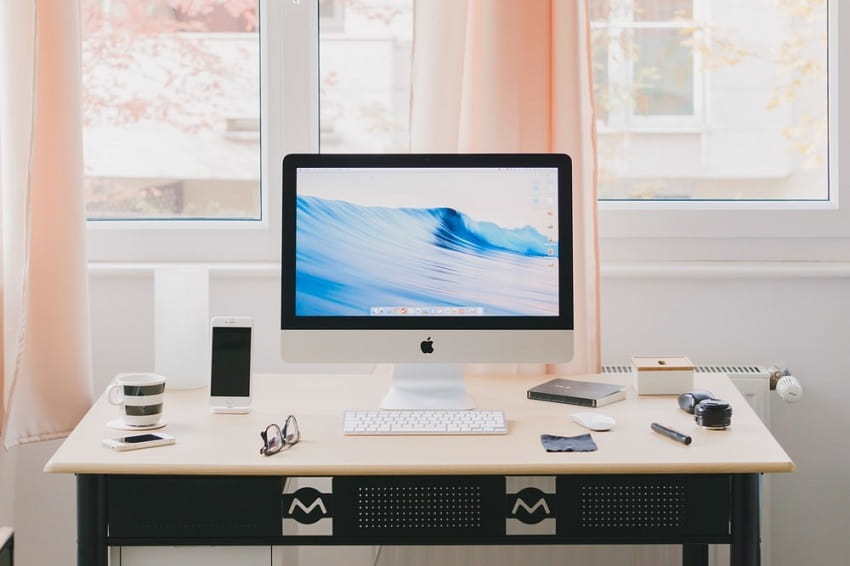 Firstly, you'll need to get those essentials sorted, and top of the list is a desk. In the La Redoute desk range, you'll find a bunch of stylish, comfortable and more importantly, functional desks. That way you can get on with your work and make the most of your time.
There are other essentials on offer, with desk chairs and storage, so you can keep your space organised and get on with your day. There are even bookshelves, so you can inject your home office storage solutions with a little classic style.
They've even got your electrical needs sorted, whether you're after a monitor, a desk lamp and even wi-fi adapters and routers, so you can rest assured you're getting the most out of your internet connectivity. They even have what some might argue is the most essential item for a home office, coffee machines. So, you can make sure you're awake and raring to go daily.
So, get your home office sorted and max out your productivity with the stylish, comfortable and functional offerings available in the La Redoute home range.
La Redoute
When it comes to home improvement, we all flock to fix the parts we know our friends and family are going to see. But that doesn't mean we can't beautify our bedrooms too. From the essentials to the extras, La Redoute has got you covered when it comes to giving your bedroom a little facelift.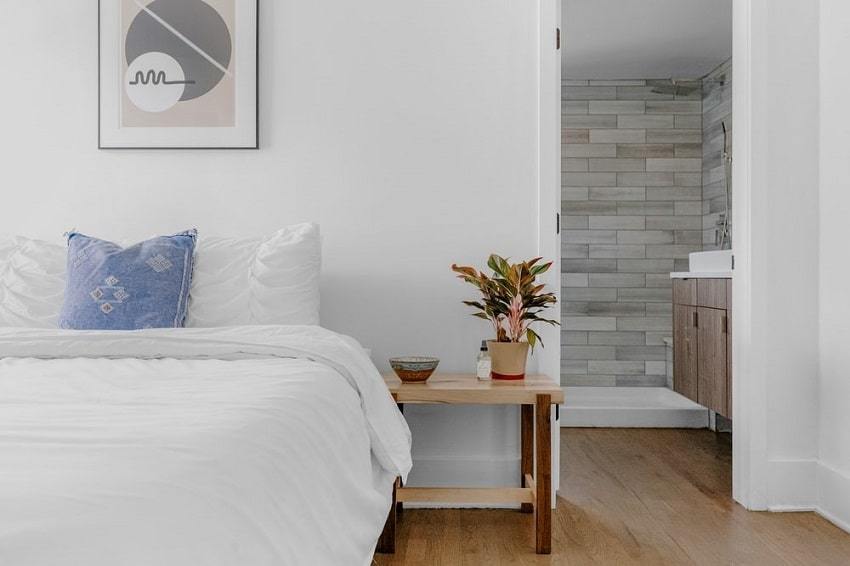 When it comes to home improvement, sometimes it's good to go big. With a La Redoute bed, you can rest assured you're getting quality, comfort and style when it comes to your bedroom overhaul. Their delightful divan sets are perfect for a good night's sleep, not to mention they're fabulously designed, and functional too.
Get yourself ready for optimal comfort on a nightly basis with a La Redoute mattress. Pick out the level of firmness you prefer and buckle up for a good night's sleep this evening.
With the nights getting warmer and the bright sun cutting your sleep short, it can be a nightmare trying to get some shuteye. With some airy and cool La Redoute bedding, you can make sure you're not struggling to sleep every night.
It's not all about the bed either, you can accessorise your bedroom and make it beautiful. From La Redoute rugs and curtains to ornaments and more, you can kit out your room with stunning accessories.
So, get your home improvement hat on and beautify your bedroom this Winter. Grab a La Redoute discount code while you're at it for some serious savings.
La Redoute
The weather has taken a turn for the cold, and while for some that means snuggling up under a blanket, it means it's time for a wardrobe update for others. And La Redoute has everything you need for men, women and the kids.

With La Redoute jumpers, jackets, knitwear and everything in between on offer, you can wrap up in style this season. With quality fashion from some of the biggest names in the game on offer, you know you're getting quality as well as functionality.
Check out the La Redoute kids section to get them kitted out for the cold months ahead. Whether you need essentials like socks and tops, or you want to get them a new coat for school, you're covered. You can even treat them to a fresh pair of La Redoute pyjamas for that early Christmas Eve treat.
They even have your footwear covered, with everything from La Redoute boots, to heels, trainers, slippers and more. So you can keep those toes toasty and comfortable while the temperatures drop.
So, grab a La Redoute discount code and get the family wrapped up in fabulous fashion this Winter. And don't forget to check out the La Redoute sale for some serious savings on your shop today.
La Redoute
Layer Up for Less
Winter is one of the most important times to refresh your wardrobe. When temperatures plummet, it's time to layer up and get comfy to see out the wind and rain in style.The
Winter Sale
at La Redoute makes this easy. You can grab huge savings on all the season's essential fashion. Think cosy coats and waterproof boots and you'll get the picture. The sale is a great way to get your wardrobe ready for winter and keep your style fresh.
New Year Home Style
If you want to
update your home style
in the new year, head to the January sale. Whether you're looking to pick up a new sofa or a pair of curtains, you can grab an amazing saving.It's a great time to add some designer style to your home without paying those designer prices. You can pick up stylish furniture for loads less. There's also a massive range of gorgeous home and kitchenware included in the offers to help you save all over the house.This sale lets you switch up your home style for the new year without spending a fortune. There's no better time to get add something gorgeous to your house.
Kids Style Savings Spring Up
The Spring Sale is a superb time to save on all the
kid's clothes
. Which is great since they insist on growing every week. So, when you can save on stylish clothes for the little ones, you need to get involved.There are offers on everything for tiny newborns all the way to teens to help you cut the cost of the kiddie wardrobe. All with the same stylish quality you expect from this fabulous store.If you've got no kids and can spend your money on things you actually want, there are also incredible deals on selected electricals. You can pick up an amazing saving on a new TV or smartening up your home with a fancy new gadget, all with massive savings.
Let the Holiday Shop Begin
Holiday shops
are the best shops. That's why the Summer Sale is a fantastic time to get on La Redoute. You can fill your suitcase with style and still save your money for sangria.Whether you're going away or staying home, this sale has the savings on essential summer wear. They've got all the light layers you need to own the sunny season. Whatever you're wearing this year, we want you to save on your style. Checkout MyVoucherCodes for the latest La Redoute offers.