Offers for UK Bathrooms were last updated Friday 1 July 2022 00:00
UK Bathrooms Codes That You've Missed
More Information about UK Bathrooms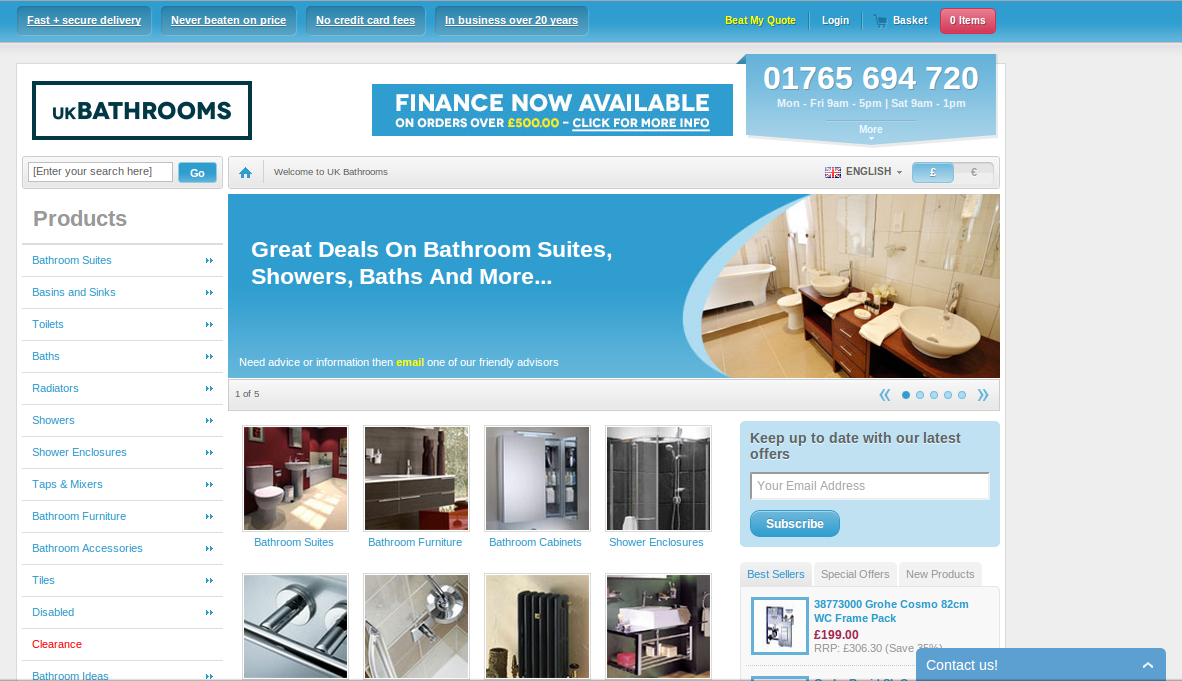 UK Bathrooms are aimed at ordering stuff in bulk quantity which is why they get them for much cheaper than anywhere else, and thus they can sell them at 30% less than retail price, which has led them to guaranteeing that their products are the cheapest around and that you just can't find a better deal!
UK Bathrooms – Voucher Codes


Up To 35% Off Water Saving Taps


Up To 35% Off Electric Showers


Mobile App
UK Bathrooms voucher codes can be accessed through the mobile app, which is easily available for Android and apple devices. The app can be downloaded from the app store of your mobile's application downloader. The app features the best deals you can get near to your current location. With over 2000+ discount codes and new ones being added on a daily basis, you should check the app daily to make sure you don't miss out!
How to Redeem a Voucher Code
If you want to redeem your voucher code, first make sure that it is still useable and it has NOT expired, otherwise it will be marked as expired or error label. You can redeem the code by going online and entering it into the small rectangular box just below the price list, after entering the code click 'Redeem code' and you can successfully redeem your discount!

Frequently Asked Questions


Why is my voucher code not working?

All vouchers are published with an expiry date, if you cross that date then you will not be able to use that specific code, you will need to get a new code if that offer is still available.

Where to enter my voucher code?

Go to the site where you want to make the purchase, go to its store and you will get a relevant field where you can enter the voucher information.

Why don't I see any box to enter my voucher information?

Voucher codes are not usable on all store items. You will get that option only with the items for which those codes were generated.

Contact Information for UK Bathrooms
Email
mail@ukbathrooms.com