Using our Titan Travel voucher codes to get the best deals
With these simple steps, you'll be saving money with our Titan Travel promo code in no time.
Click to show the voucher code on the MyVoucherCodes Titan Travel webpage. A separate window will pop up revealing the code, which you can then copy and use for great discounts later.
MyVoucherCodes will take you to the Titan Travel website automatically. You just need to visit the previous window.
Choose your preferred date and destination and browse the fantastic holiday packages.
Once you've chosen your ideal holiday, and perfect room, you can view your itinerary one more time.
Enter your passenger details for the desired holiday of choice.
This will take you to the confirmation page. Once here, add your Titan travel promo code to get the best discount on top quality holiday packages.
Make sure your discount code is valid for your ideal package, then go on to the next web page to pay the deposit.
You can then continue with the checkout process and look forward to your luxury holiday package with Titan Travel.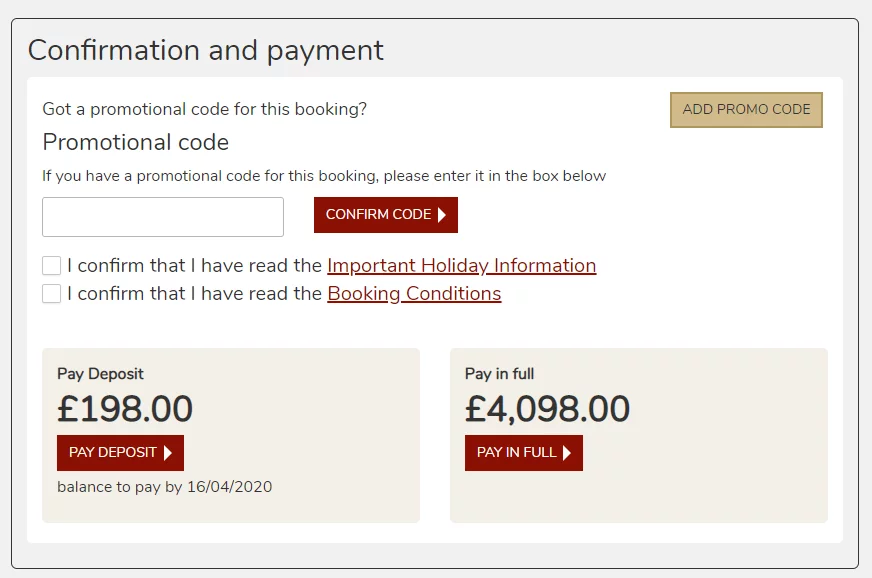 How can I get the best savings at Titan Travel?
Try these tips and hints from our experts to save even more cash at Titan Travel.
Buying on a budget? Sort the price of the holiday package from lowest to highest. Then you can see the best and cheapest offers first.
You can book your flights and hotel with Titan Travel. That way you can save time and money, giving you more time to plan that perfect getaway.
Find all the latest offers at Titan Travel. Just click on the offers option on the front page, and you'll be shown the most exclusive deals for your favourite holiday packages. They often sell out quickly, so make sure you check them out as soon as possible.
Sign up to the email subscription list and get sent the latest special offers.
What seasonal offers do Titan Travel have?
January sales are a busy time of year at Titan Travel. You should make sure that you check online and see what kind of offers they have. Never miss the latest deals by signing up to the email subscription list.
It doesn't matter what season you're looking to travel in, the Early Bird Price Promise guarantees the best possible price the earlier you decide to book it. If you want to travel in the peak seasons, it's almost always better to book in advance. Use our Titan Travel voucher codes to make the most of the early bird price guarantee.