Using our Topdeck voucher to get the best deals
With these simple steps, you'll be saving money with our Topdeck voucher in no time.


The quick and easy process starts with clicking to show the voucher code on the MyVoucherCodes Topdeck webpage. A separate window will pop up revealing the Topdeck discount code, which you can then copy and save for great discounts later.
MyVoucherCodes will take you to the Topdeck website automatically. You just need to visit the previous window.
Choose your preferred date and destination and go ahead with the next stage of booking.
Go through the simple sign up process, and register with Topdeck.
Next, enter your passenger details and select the accommodation that's best for you.
Once you've selected your ideal accommodation, you can continue to the payment process. On this page you can apply your Topdeck promo code.
If your Topdeck promo code is valid you can enjoy your savings and prepare for the trip of a lifetime.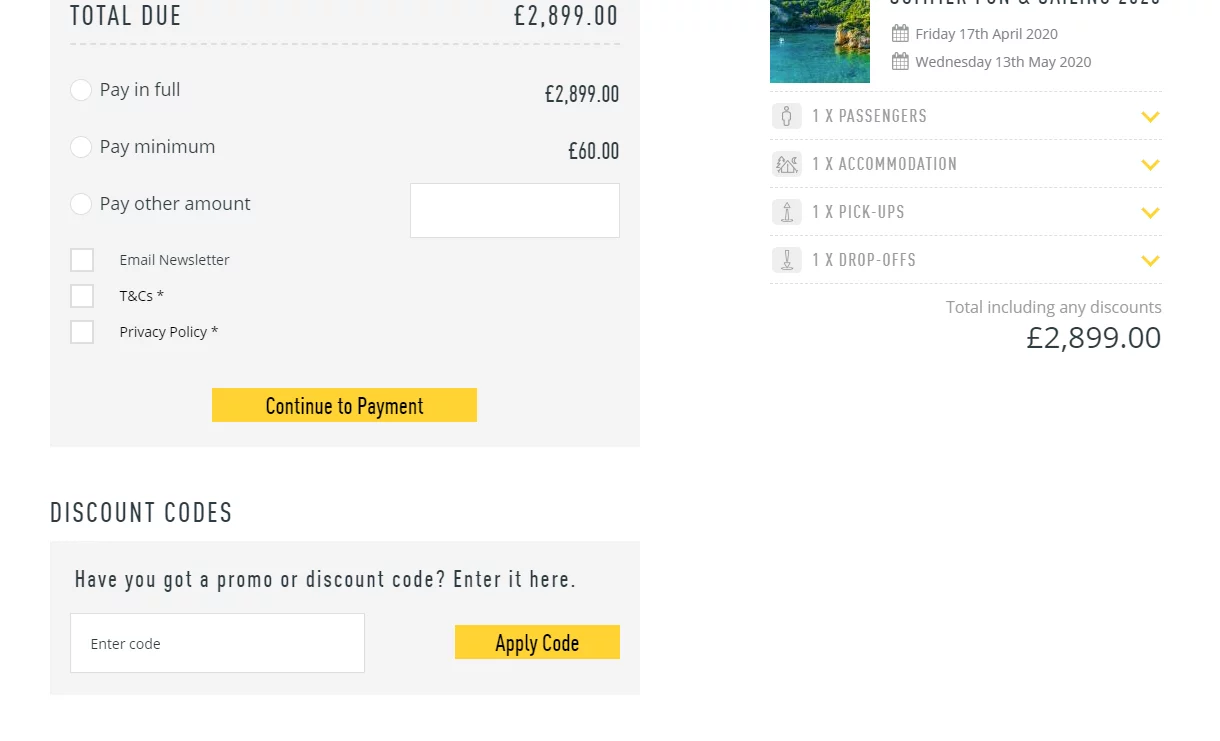 How can I get the best savings at Topdeck?
Try these tips and hints from our experts to save even more cash at Topdeck.


If you love Topdeck, then you'll love their latest offer. You can receive 5% off your next trip if you've booked with them before, so you can enjoy more great holidays for less.
You can also get a sweet early bird discount with Topdeck. If you pay everything off more than six months in advance, you get a 5% discount on your next amazing trip.
Topdeck also gives you up to 10% off your next trip if you invite your friends.
When you search for your next holiday destination, you can sort the prices from lowest to highest. That way, you can see the cheapest deals first.
Use social media platforms like Facebook, Twitter and Instagram to connect with Topdeck. Here you can keep up to date with the best offers and browse your potentially new holiday destination.
Make sure you check their latest deals section online.
What seasonal offers do Topdeck have?
No matter what the season, Topdeck offers some excellent savings on last minute trips. If you want to bask in the Ibiza sun in the next few months, then get to Topdeck for great discounts. They offer up to 30% discount on trips that are booked in the next four months.
Keep an eye out for those winter deals at Topdeck. It doesn't matter if you've been naughty or nice this year, using a Topdeck promo code can save you even more on exclusive winter getaways.